I came across this in my searching:
Disney LEGENDS Cast Member Rare Executive AWARD Pin - eBay (item 370324117184 end time Jan-28-10 17:42:07 PST)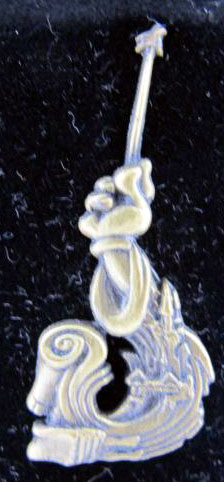 This is the pin that is given to Disney Legends during their ceremony at the Disney Headquarters. Not my auction of course (though I have bought items from the seller before), I thought the pin collectors here might like to see this. You will probably not see this pin again on the market. So if you want to add one of the most rare iconic pins Disney has ever created to your collection, act now!