So do you have a pin theme? Do you collect a particular character? Maybe pins representing a particular movie or attraction? Maybe a theme, like firemen pins? I am sure everyone has some pins outside of their general collection, but what is your focus? Tell us what you collect and if possible give us an example of a pin in your collection. Bonus points if the picture is one you took yourself, rather than a pinpics link.
For me I have a few themes I collect. My main concentration is Jessica Rabbit. The nice thing about her is that they do make pins of her, but not a super huge amount. So you can collect her without going broke. Here is one of the first I ever bought from Disney Auctions.
I also have quite a few Tinker Bell pins. Here is one from several years ago. It was part of a 1950's series of pins.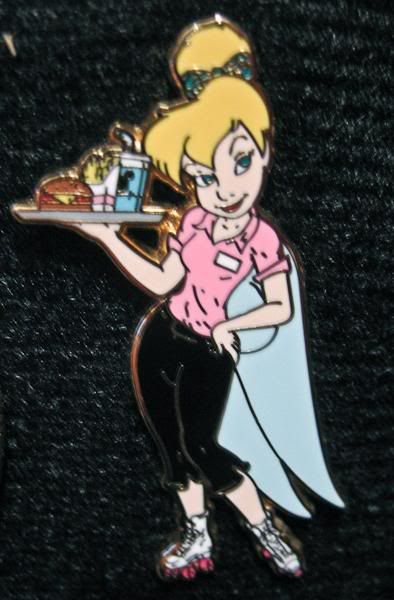 I also enjoy getting obscure characters. You know the ones I am talking about. The kind of character who has only 1 or 2 pins. Maybe they appeared in one short or briefly in a film. Usually I only get one or 2 pins of these characters. For example, here is Plunk from Toot, Whistle, Plunk and Boom.
So come on, share some of what you collect with the rest of us.