Trade is now closed
Hi,
I have a couple extra Walt Disney Records: Turning Magic into Gold Pin to trade away. It is exclusive to Seattle's Experience Music Project and is not offered in the parks. Here is my picture of it.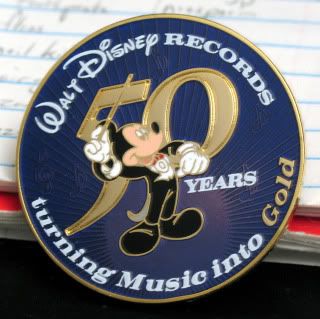 It is an offical Disney pin. Here is a link to it on pin pics if you want more information.
http://www.pinpics.com/cgi-bin/pin.c....1184270937.v2
Its a very nice pin. This is not a limited edition.
So what do I want in return? I will consider all offers. I prefer pins with either Jessica Rabbit, Tinker Bell, Donald Duck or the Disneyland Railroad.
Just post a picture or give me a link to a pic of your pin so I can see what it looks like.
Once we agree to trade, we will ship on the same day and each of us will handle our own shipping charges. No money will exchange hands. I am not selling these pins. I would like to trade. If you are not in the United States let me know before we agree to the trade. Just because you do nto live in the United States does not mean we cannot trade, I just want to know beforehand. Thanks for your interest.