I recently sailed on the Disney Wonder's 4 night sailing to the Bahamas and was able to catch a few nice photos. I hope you enjoy them.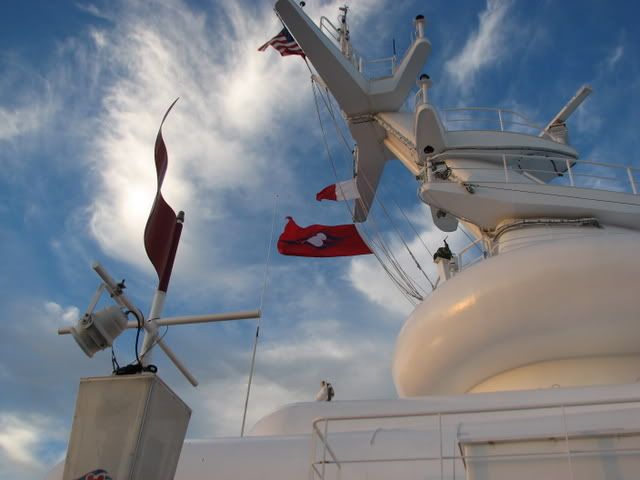 A beautiful sky as we sail out of Port Canaveral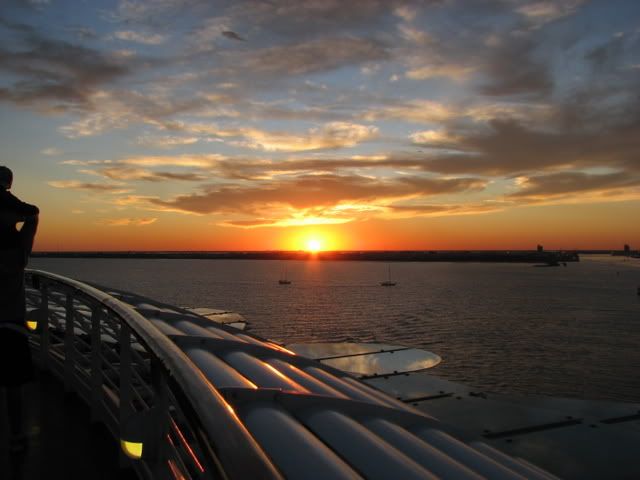 The amazing sunset from Port Canaveral.
You gotta catch this pool early to see it empty of kids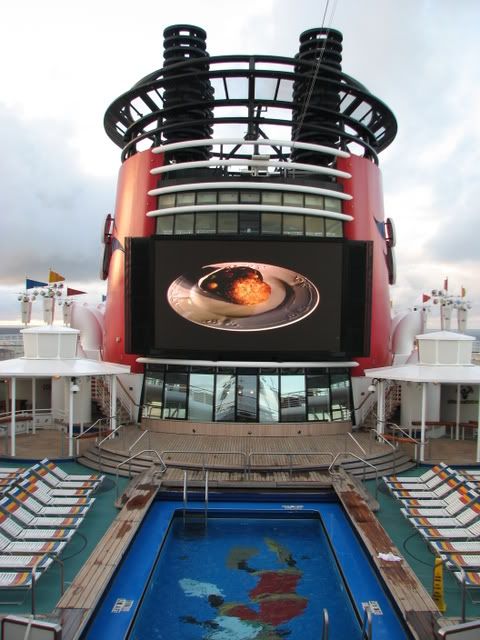 Showing food on the huge TV at the pool is no fair for dieters.
The bow of the ship as we sail into Nassau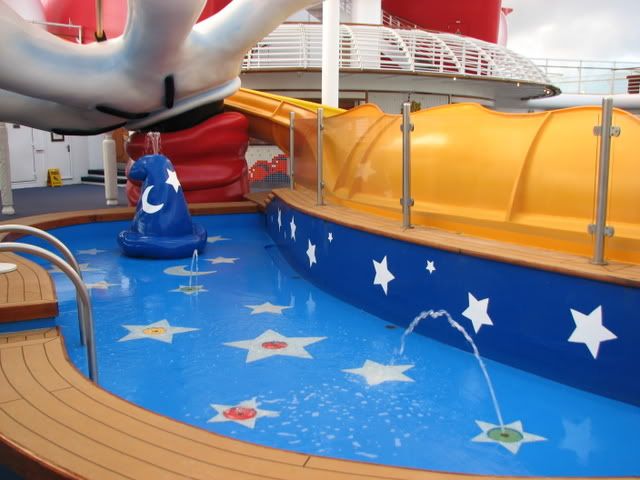 The smallest kiddies were able to splash in this pool area.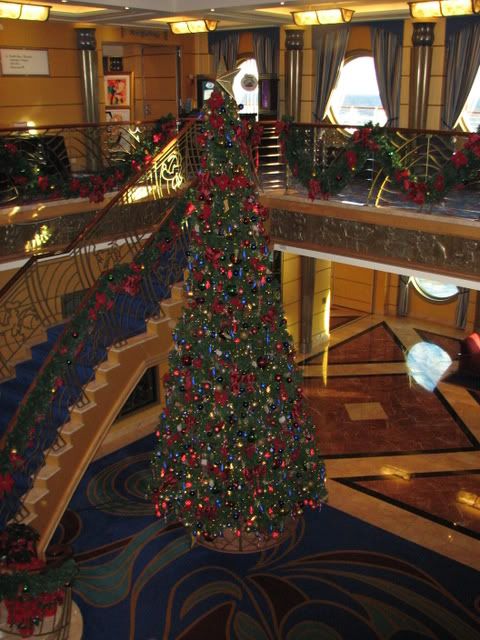 The Wonder was already decorated for the holidays
A wonderful rainbow as seen from the ocean.
The ship sails into paradise ... Disney's Castaway Cay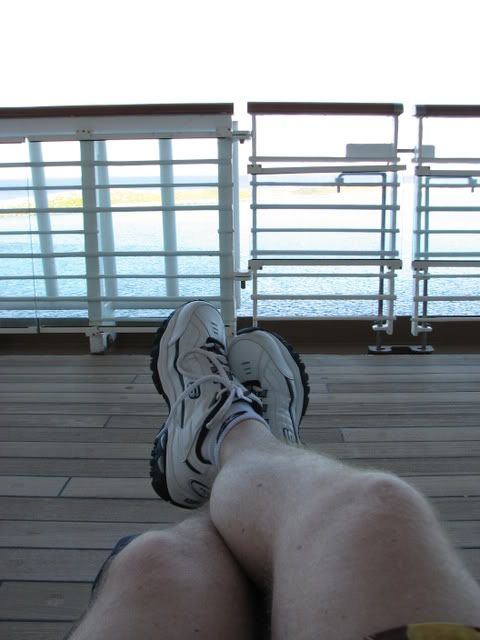 One of my favorite things to do on a cruise ... sit on a lounge chair and watch the world go by.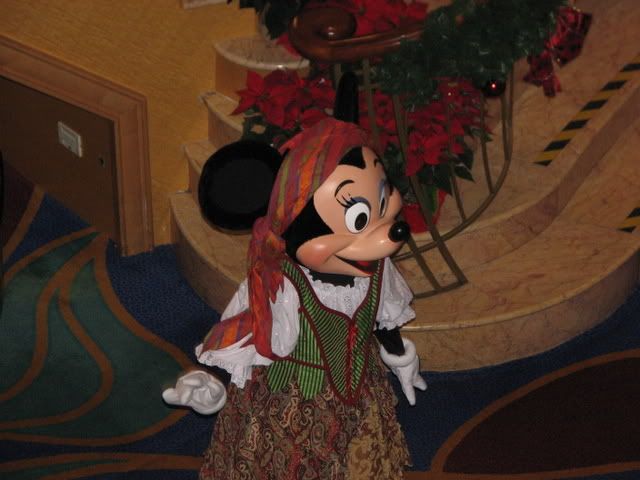 Minnie in her Pirate Maiden costume
Pirate Mickey!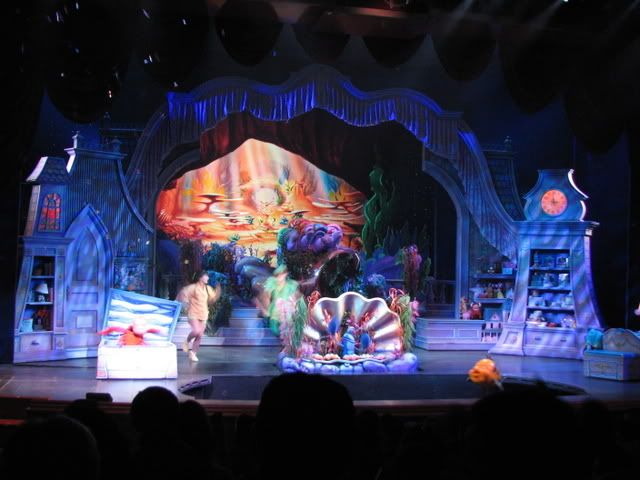 The fabulous Disney Dreams show. I never get tired of seeing this.
Mickey, Minnie and gang bid us a farewell at the end of the cruise.
A night time shot on deck 10
The quiet cove pool bathed in many colors.