More Pictures from my Wonderful Disney Cruise
Here are some more shots from the ship.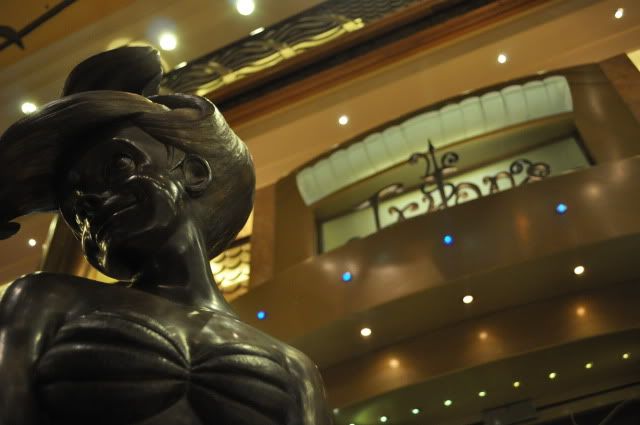 Tritons
The BEST place to eat on the ship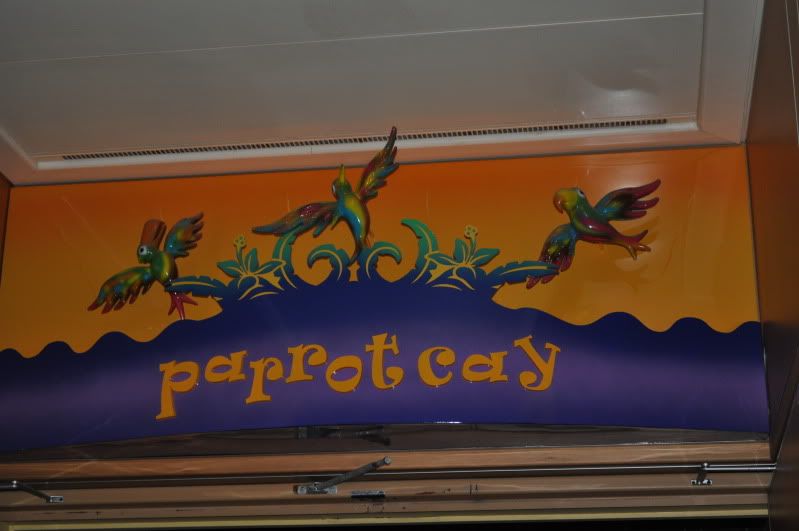 Parrot Cay
Larger view of the Foyer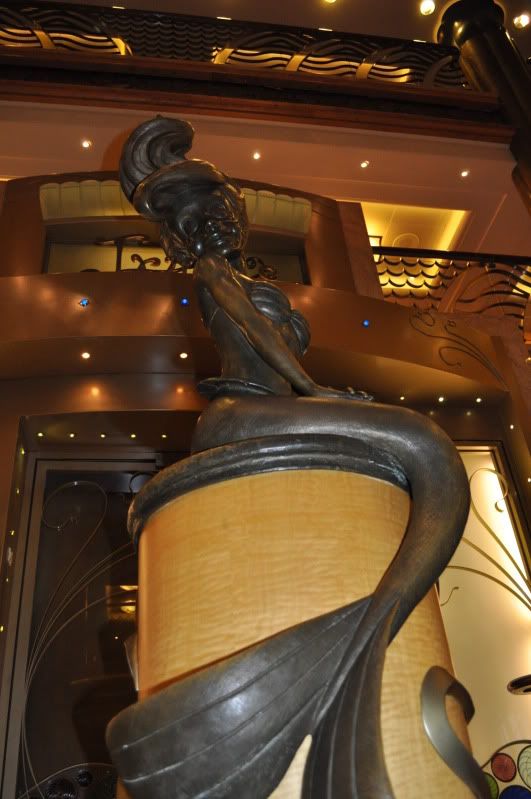 I love this statue and couldn't stop taking pictures of it
So you can go up, or up??
The 'adult' area of the ship. More adult music, clubs, bars...we spent a good amount of time here.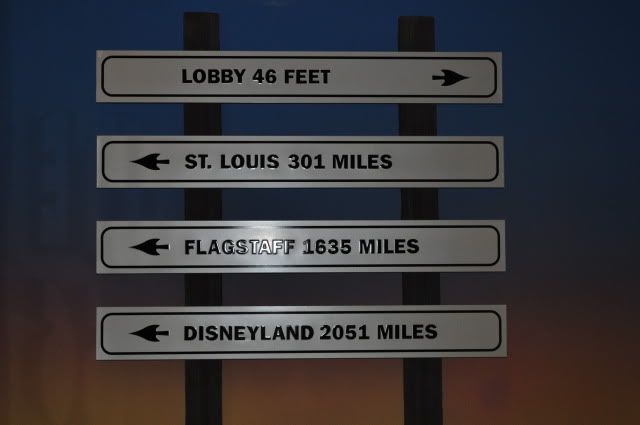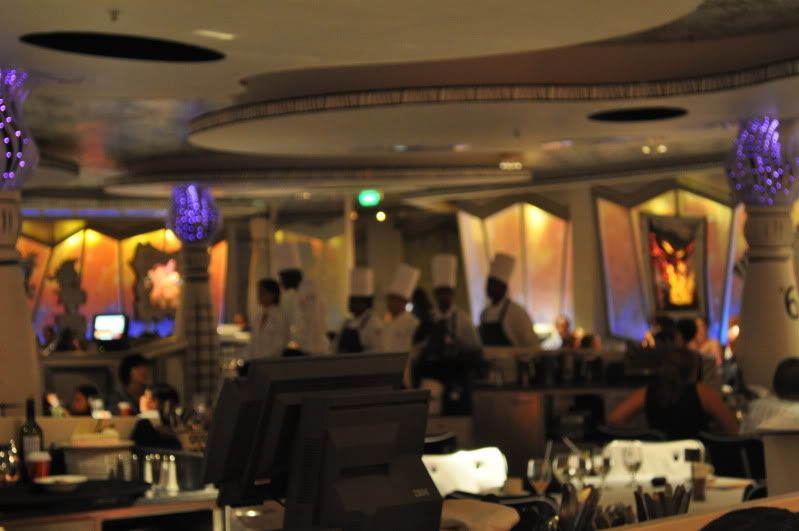 Inside Animator's Palate
Detailing inside Triton's
All of us inside Animator's Palate along with our Hostess and Server.
Palo. It was very fancy, but nice to be with all adults.
The food was amazing! (Food pictures are coming next) Palo was nice, but the only problem we had was you are supposed to dress nice (jacket for me, pantsuit/dress for women). We were maybe a little over-dressed, but there were people in there wearing flip flops, guys were wearing short sleeve shirts, or they were wearing button up shirts, but looked like they had just come out of the suitcase and were all wrinkled. We enjoyed ourselves, but felt like the dress code could have been better enforced. The 'adult' area was nice. We enjoyed listening to a guy at the piano bar do all Elton John songs for about an hour. He was really talented. The next night he was going to do Sinatra songs, but we ended up doing something different that night.
Our severs were amazing. If you have never been on a Disney Cruise before what is neat is they follow you from restaurant to restaurant and really get to know what you like and what you don't. Our helpers were amazing. Our head Server was really funny and had something new to show us every night and we always left laughing. He was very personable and knew he could have some fun with us. It was great. The only place they didn't follow us was to Palo because that is not part of the rotation dining. It's something extra that you have to pay for. Not the dinner, but you pay a per person charge to eat there, but then it's just like anywhere else on the ship. You get an appetizer, salad or soup, entre and dessert. Just amazing food...those pictures are coming up next!!