WDI Imagineers design amazing innovations for new Disney Dream ship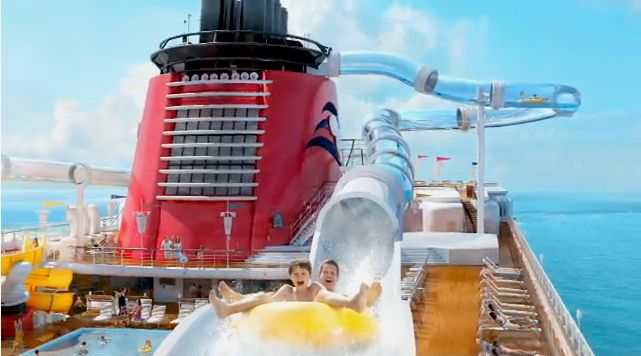 Disney Cruise Line did today the awaited official announcement about the amazing innovations that WDI Imagineers designed for the future Disney Dream ship. And amazing they are indeed as you will see in the details revealed in the official press release!
A first-of-its kind water coaster that sends guests racing above the upper decks of the ship. An animated turtle that engages children in conversation about life in the ocean. A sophisticated lounge where the sun sets over the skyline of a different world-famous city each night. When the Disney Dream debuts in early 2011, the newest ship in the Disney Cruise Line fleet will bring to life these innovations and more.
The Disney Dream will take family cruising to all-new heights, embracing the spirit of innovation, magical family entertainment and immersive experiences that have made Disney Cruise Line the preeminent cruise of choice for families since 1998.
Disney Cruise Line revolutionized the cruise industry with purpose-built ships designed just for families. With the Disney Dream setting sail on Jan. 26, 2011, preparations are underway to expand the one-of-a-kind family experience, utilizing technology to enhance the world-class entertainment and legendary guest services onboard. From stem to stern, the Disney Dream will offer a cruise experience that caters to the preferences of the whole family.
AquaDuck Water Coaster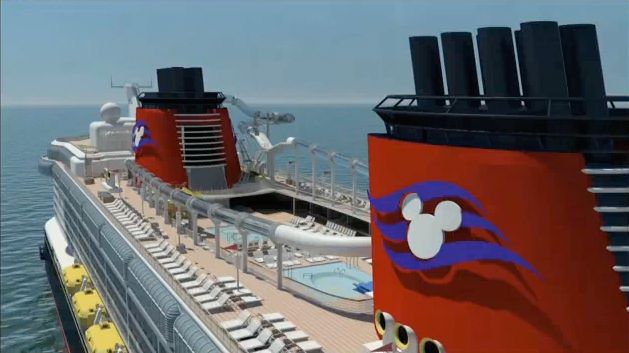 AquaDuck stretches 765 feet in length - more than two and a half times the length of a football field - and spans four decks in height.
Guests slide 13 feet over the side of the ship in a translucent "swing out" loop allowing them to look down on the ocean 150 feet below.
Guests experience coaster-like thrills as high-powered water jets push them upwards and forwards at 20 feet per second.
AquaDuck continues through the forward funnel, encounters a 335 foot stretch of river rapids and splashes down to an end on Deck 12.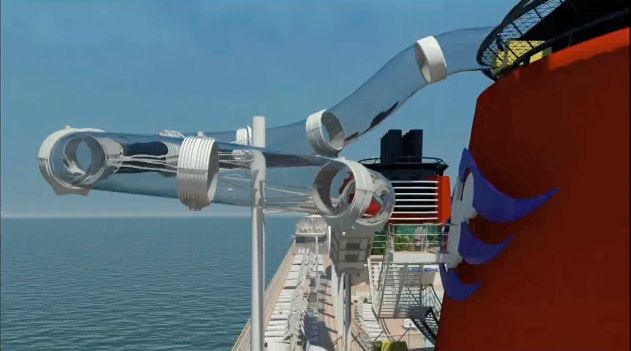 A Virtual Porthole for Inside Staterooms
Disney Cruise Line introduces another stateroom innovation with all inside staterooms on the Disney Dream featuring a Virtual Porthole that provides guests with a real-time view outside the ship. High-definition cameras placed on the exterior of the ship feed live video to each Virtual Porthole.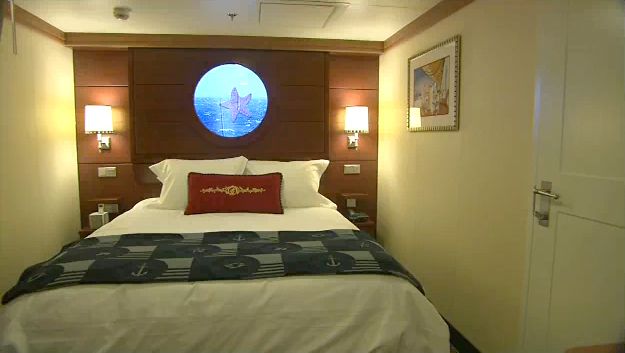 Jump to the D&M article to discover all the incredible Disney Dream innovations with lot of renderings and a great video!
Disney and more: WDI Imagineers design amazing innovations for new Disney Dream ship