So the entire time I was in my LPN program (one step below Registered Nurse/Real Nurse) I kept saying I wanted to go to the Caribbean. I thought about scuba diving, snorkeling, and swimming in this far away land that smelled like Coppertone and that wasn't Hawaii. So during the biggest snow storm that my island area of western Washington has seen (school was cancelled for a week. I ate ice and dumped a cup of coffee on cupcakes I made for work. It was awesome!), I did what any normal college student would do: booked a 7 day Western Caribbean cruise in the middle of July. And since I was graduating I thought I should take my dad (he would listen to my "OMG! I got to do the grossest thing ever! It was so cool!" stories.). 6 months of waiting lead to this...
The Orlando airport. And my love of manatees.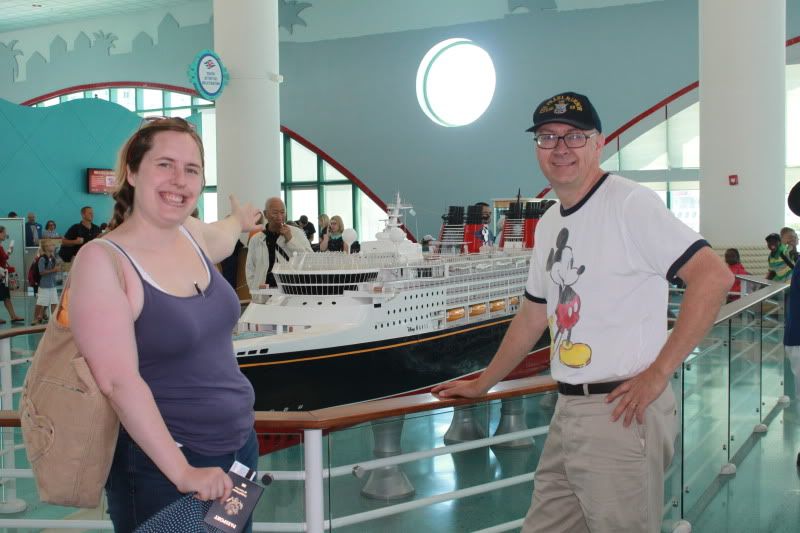 Dad and I outside the Fantasy in the check in area....
Finally on the Fantasy! And I would be lying if I said I didn't cry when I walked on board. When you walk on they announce and people clap and you walk a red carpet. No joke.
This is the awesome chandelier in the lobby when you first walk in...
And this is what my dad does the first thing we do on board. He found the buffet and enjoyed the heck out of it.
Chocolate, chocolate, chocolate and waffles with coffee...
So Dad and I spent a good chunk of time exploring the ship. This is the kid slide. Look how cool this slide is! Part of me wished I was under 36 inches.
Note the cool mosaic. Also note the bag filled with booze. You can bring booze on the boat as long as it's carry on and as long as you can carry it until 1:30pm. Which is all fine and dandy until your giant bag of booze starts to cut off circulation in your arm... Yeah that was happening. But I loved this chair. I wanted this chair...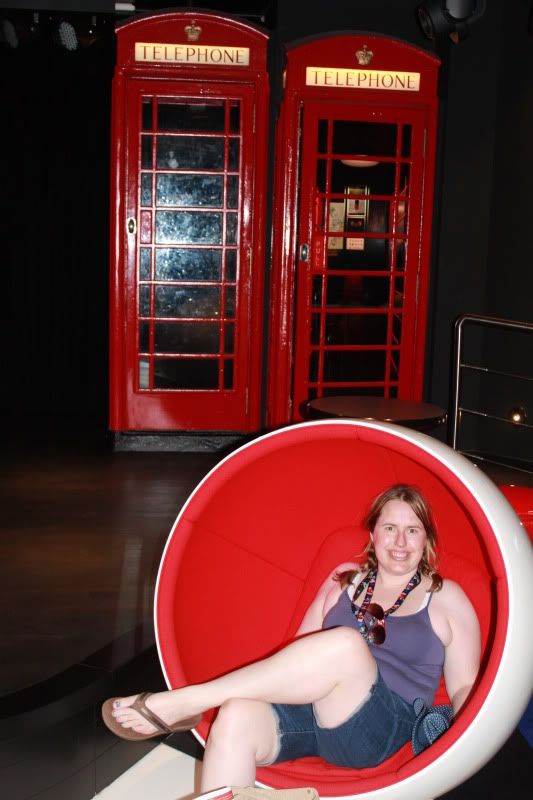 This was in The Tube in Europa. I've wanted this type of chair since I was a kid. But these chairs aren't that comfy.
Okay need to go to bed. Stay tuned next time!