Hello Everybody, this is my first trip report, hope I do well! My family and I took this trip for Christmas and I thought a lot of people would be interested to see how DCL does things for the holidays! ENJOY!!!!!
The ship from the parking lot.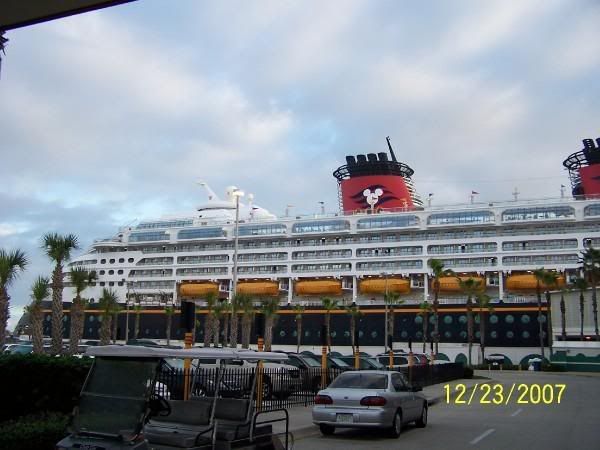 The Mouse Entrance, so exciting!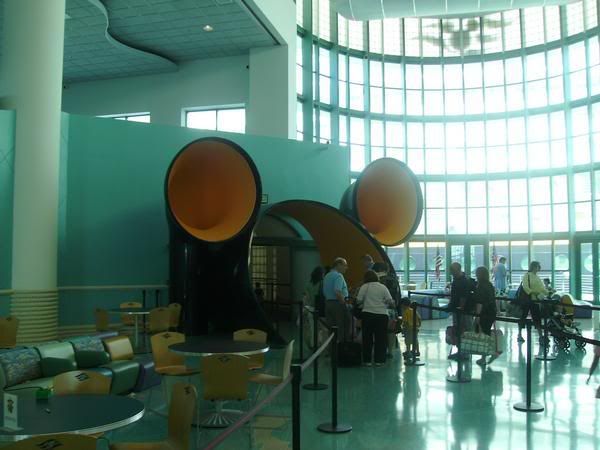 El bano numero uno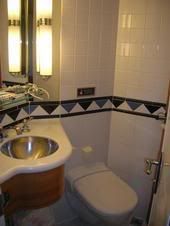 El bano numero dos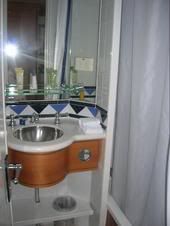 Big Screen at the Goofy pool, so cool!
PART OF YOUR WORLD! Ariel at the entrance to Triton's Restaurant
My Hubby and I, and no I'm not pregnant, why does he do that????? I don't know....
My gorgeous sis and I at the Adult pool, no kiddies, YES!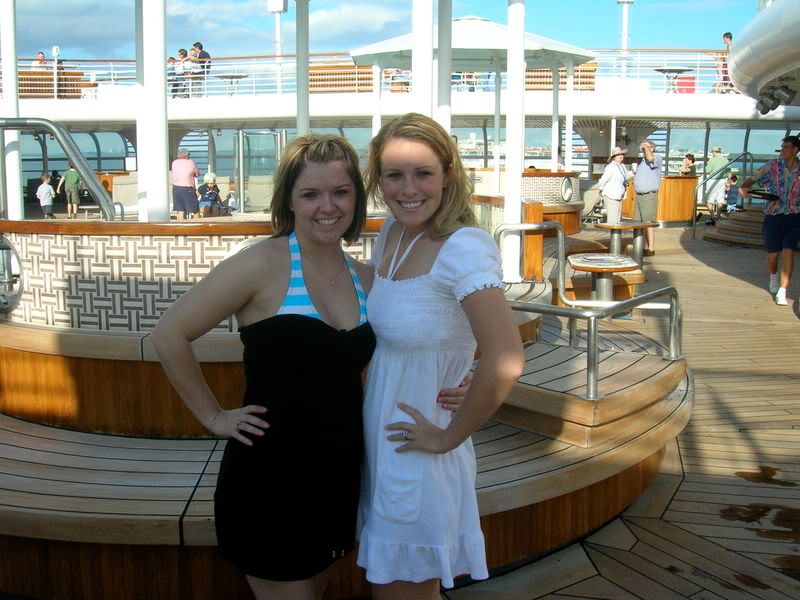 Me, the man and my sis and her boyfriend
Dinner: Tortellinis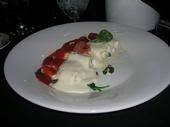 With Cindy, was she pretty? Eeehhhh I guess, well, I want that job so Im just jealous I suppose!
With Belle, she definitely doesn't live in a "poor provincial town" on this ship!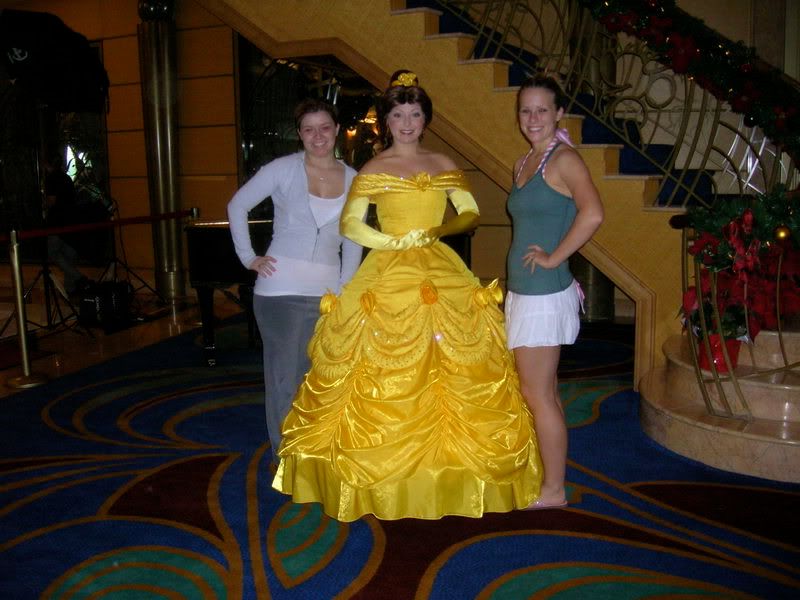 Peter Pan and Wendy were very cute! Off to Neverland!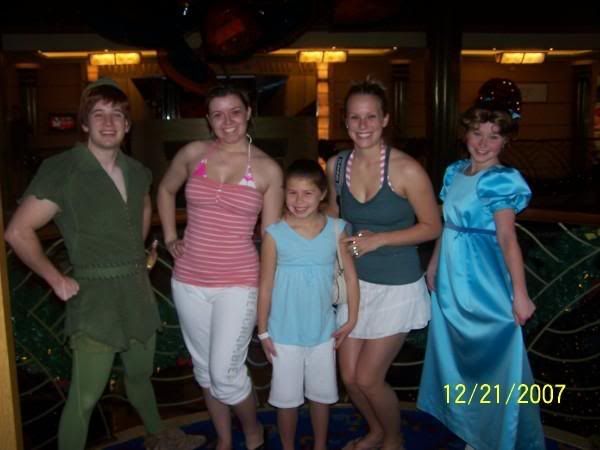 Starbuck's YES!!!! In Nassau
[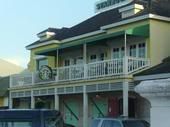 Me and the sis on the boat to our Dolphin Encounter
Me and the littler more cuter sis!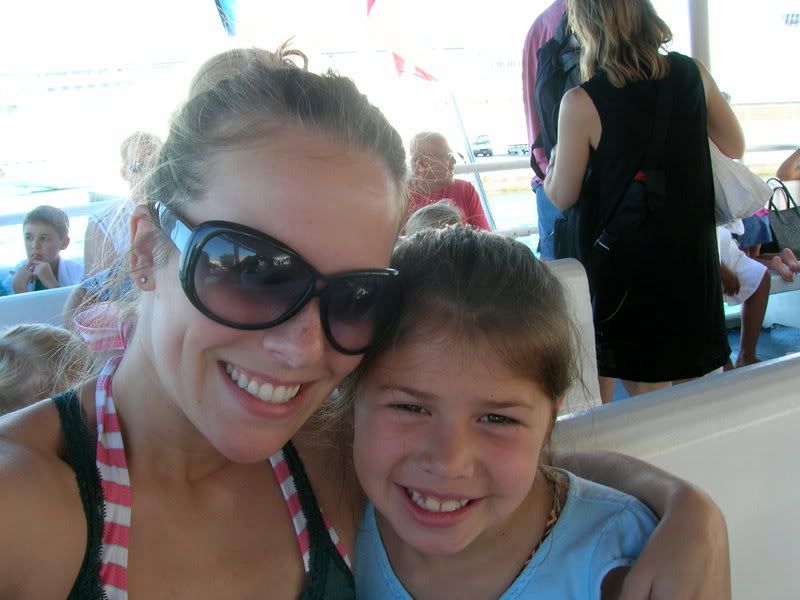 Beautiful Nassau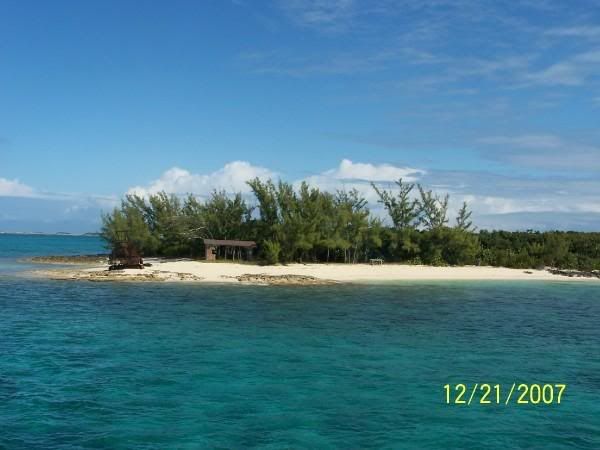 Returning to magical Disney Wonder after a great day of dolphin encounters.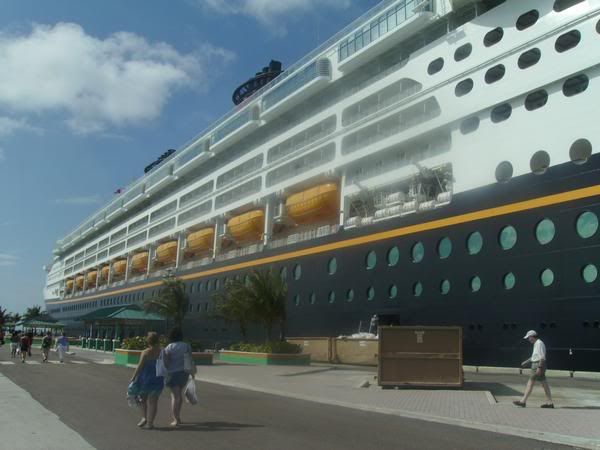 Lil sis with Minnie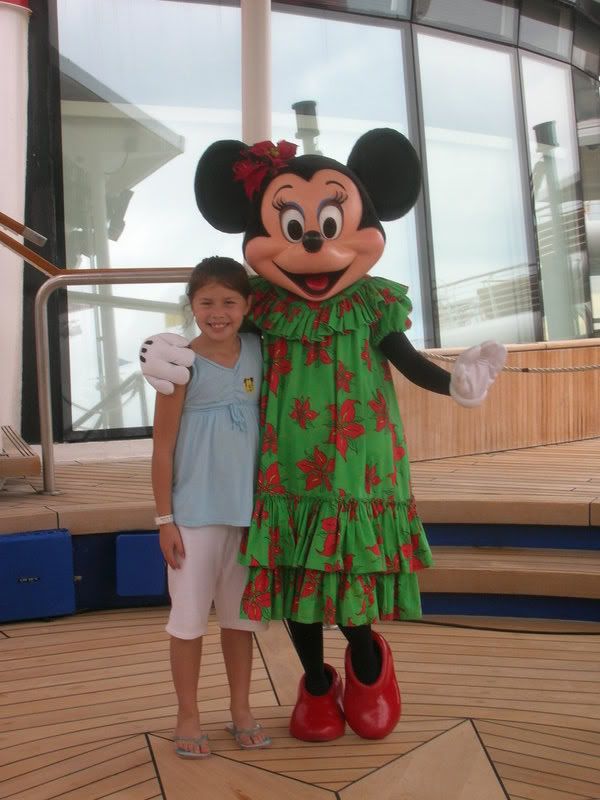 Dinner: Palo's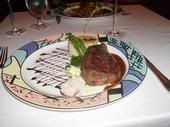 Me on the Pirate night with Minnie in front of the seriously gorgeous Christmas tree in the lobby!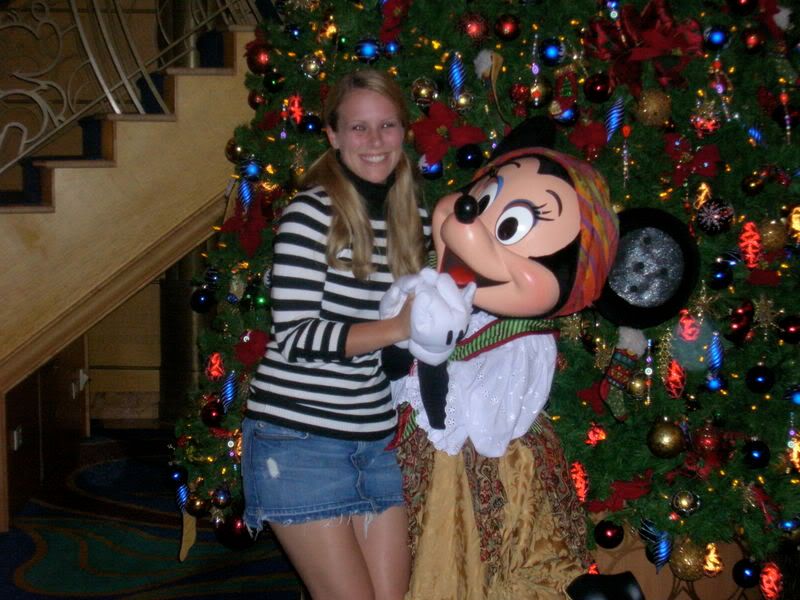 ]
Goofy with lil sis
Towel animals, my favorite part of the cruise!
Carolers at Castaway Cay, they also were serving really amazing hot chocolate as you got off the ship!
Wonderful Wonder
Lil sis with Minnie on Castaway Cay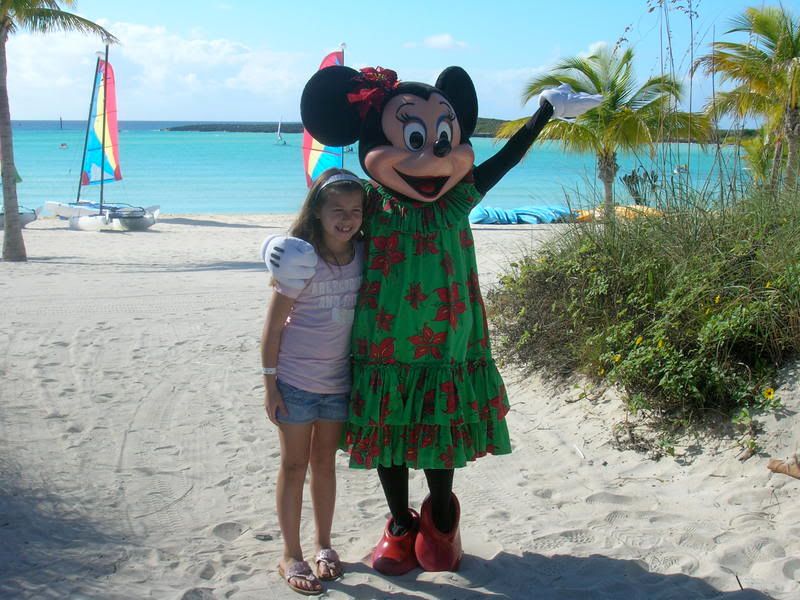 Lil bro with Goofy on Castaway Cay
Lil sis in front of the ship, great picture I think, she wants to be a model when she grows up, we had fun taking these!
[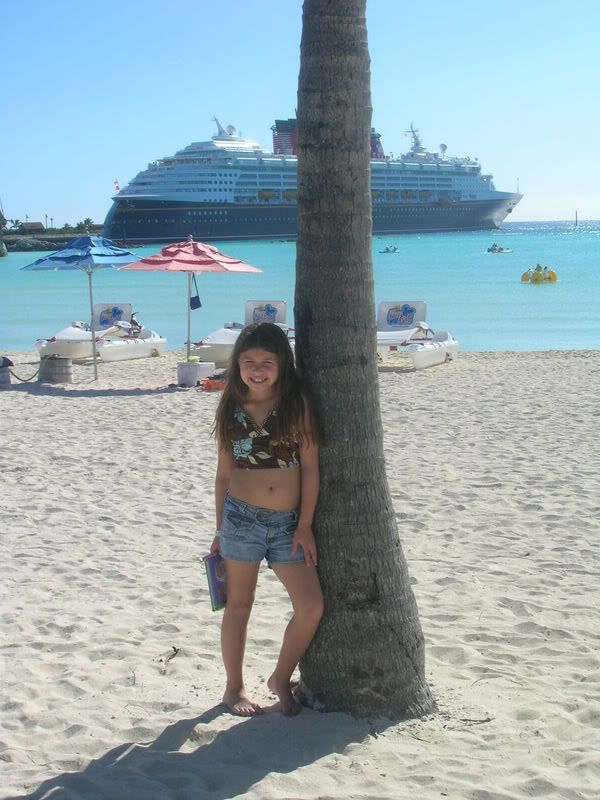 Flying dutchman, hhmmm I wonder if Will Turner is hiding in there, Im willing to find out!!!
Dinner: Dessert!! At Animator's Palate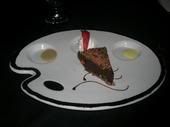 The show the servers put on!
It was my father-in-law's birthday, he was so embarrassed to be sung to!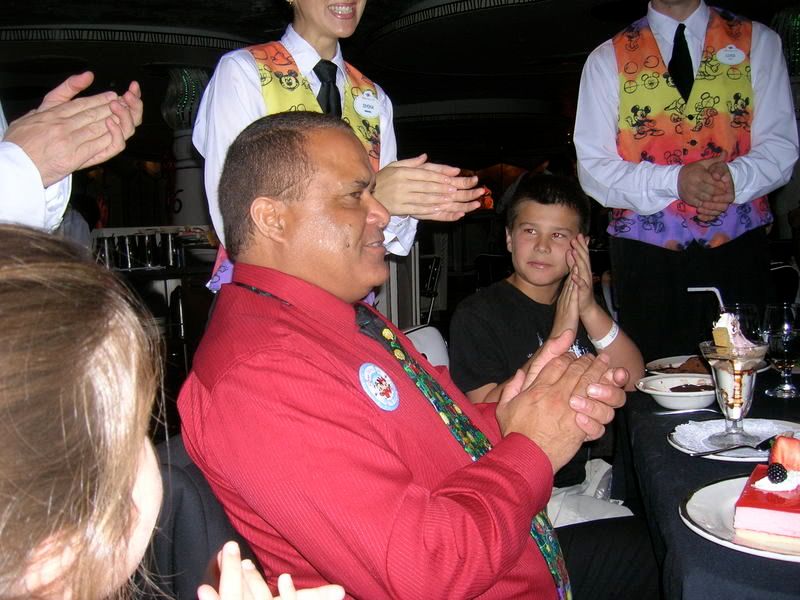 Mom, lil bro and lil sis with our Server, she was amazing!!!!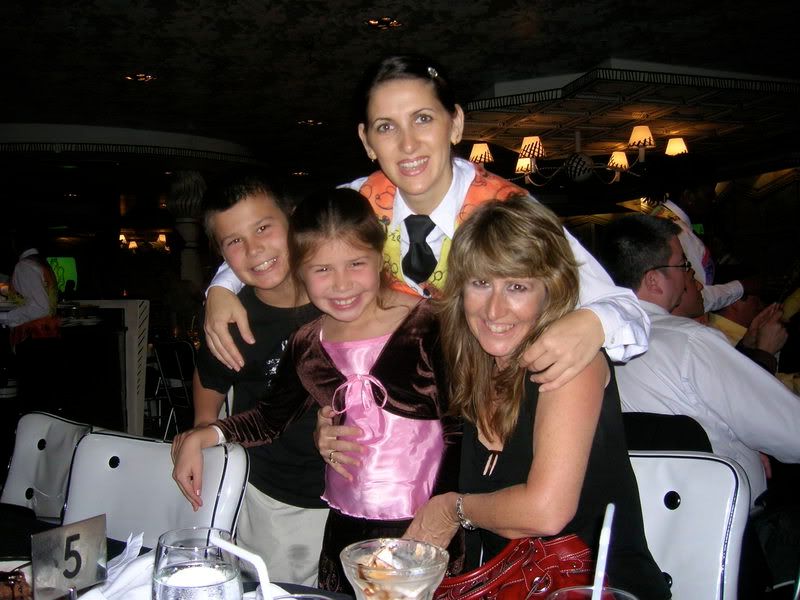 with our assistant server, he was from Italy, kinda hot!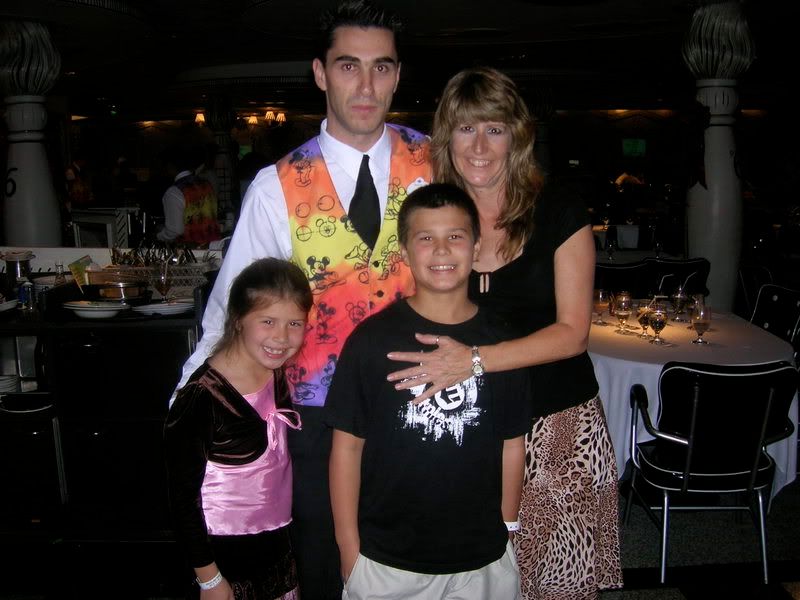 Lil sis, being a ham as usual!
Babe and I outside the ship on a very very windy night might I add!