Ok, I may be getting ahead of everything but trying to classify over 1200 pictures, 700+ from the Panama Canal alone, is proving to be a daunting task. Tonight I came across our Panama Canal pics and decided to start a thread specifically showcasing the submarine that scooted in front of the Disney Magic in line to get through the canal. This was one of the highlights of my hubby's day so I thought I'd share his pics..........and I promise not to post all of the 75+ pics he took just of the sub. I hope other cruisers (Ken) will add to the pics because I'm sure someone (Ken) with a larger camera (Ken) took some clearer shots (Ken).
We were supposed to head into the first set of locks at around 6:30 a.m. So most of us dragged ourselves out of bed to watch the exciting journey. But we are behind schedule, why? The submarine gets the right of way over Mickey Mouse. Isn't that Un-American? :lol:
Here is one of the first clear pics we got of the sub heading into the Pedro Miguel Lock followed by mucho security.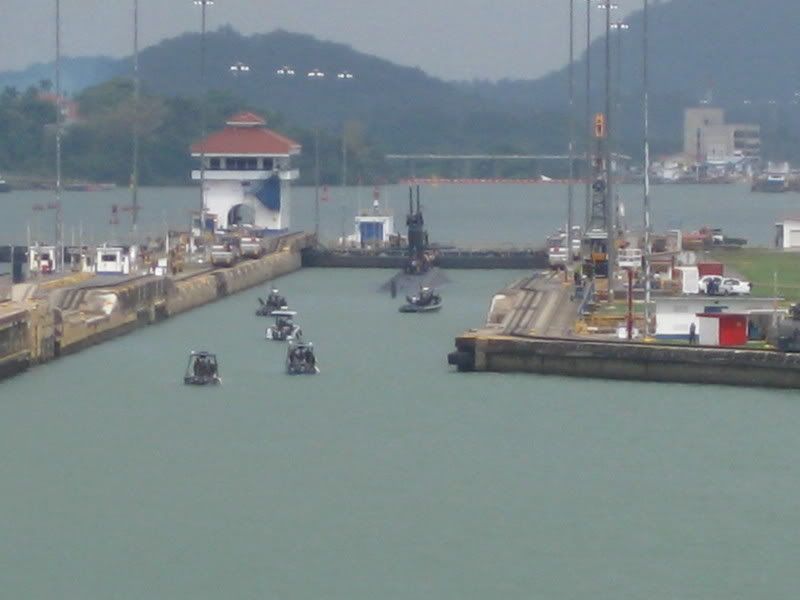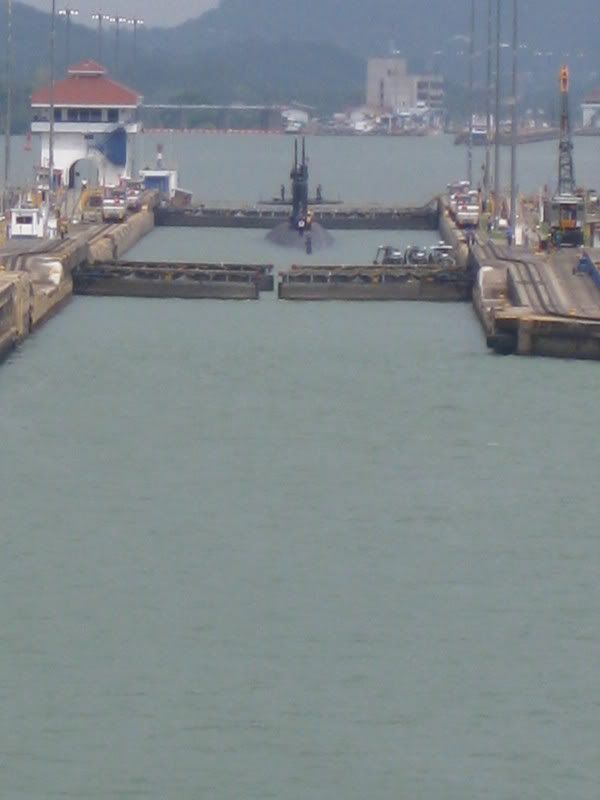 Moving down to the Pacific Ocean.
Out of the Lock and headed to the Mira Flores Locks.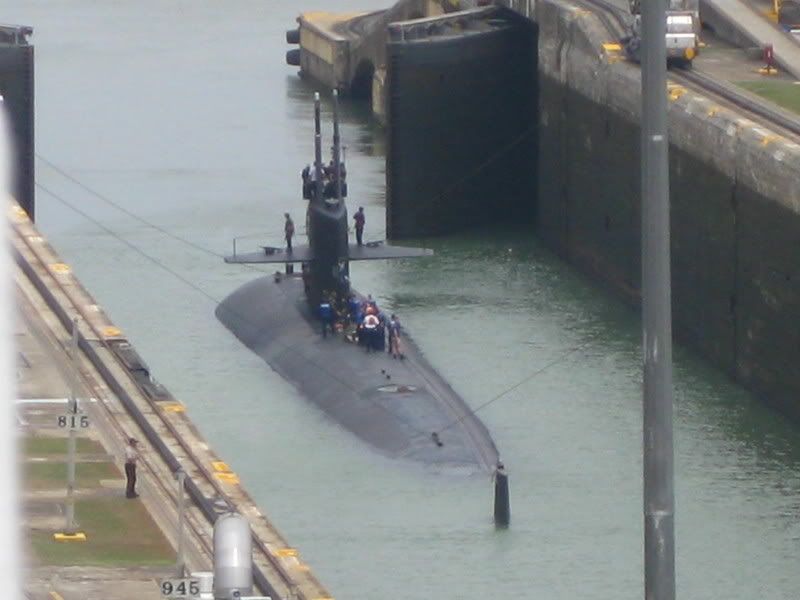 The view from just above the ship's bridge.