Disneyland Paris Update : Frontierland's Last Chance Cafe Terrace - Pictures and Video by Mouetto
We will have a Disneyland Paris update today as Frontierland's Last Chance Cafe has had an expansion. Thanks to Mouetto from Disney Central Plaza forum we have pictures and videos of this new addition, which open last Saturday.
So, the park built a big terrace just in front of the small Last Chance Cafe, and from what I've heard, it's because they've realized that guests like to sit and have their meals outside, just like they do on spring and summer days at the Cowboy Cookout Barbecue. Of course, as the cold months of winter will soon arrive at DLP, they needed to have a terrace and, if possible, a heated one, which will be the case for this new one.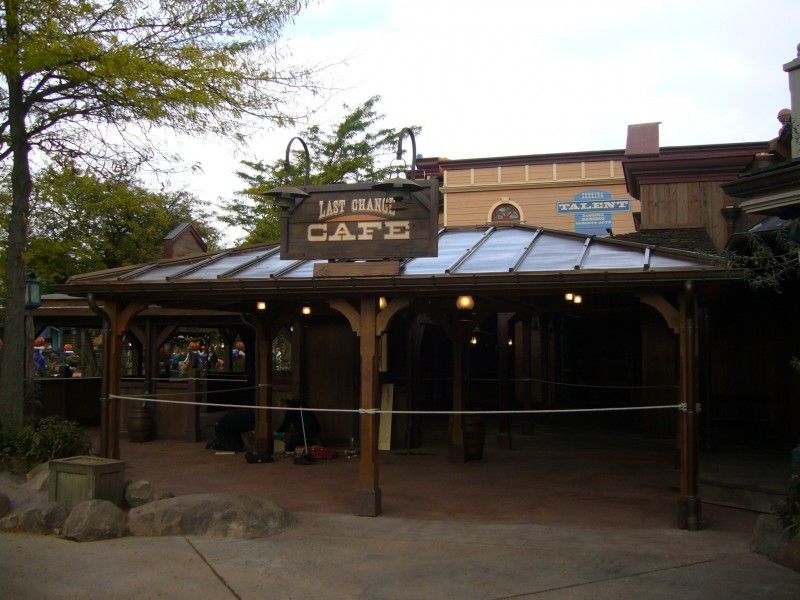 Now, why in front of the Last Chance Cafe? Well, it's not because the Last Chance Cafe is the most popular restaurant in the area - actually until now it was closed most of the time. So why not in front of the Lucky Nugget Saloon or the Silver Spur Steakhouse? Well, those two restaurants are table service restaurants, and even if they were not it wouldn't be possible to build a terrace in front of them simply because there is no space available. Actually there is some space available but if you build a terrace in front of them it will create a traffic problem as guests won't have enough space to walk. So, the best place was indeed in front of the Last Chance Cafe which is a fast food counter where guests come to buy food and get out immediately to eat outside. So far there is a logic in this new terrace, at least in the choice of the location. As you will see in a few seconds, things are going to get worse.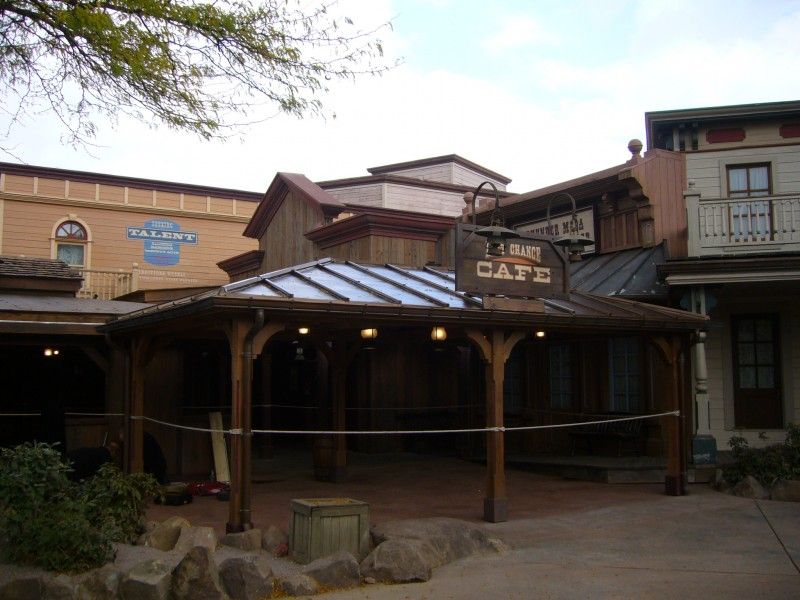 The main problem is coming from the architecture of the terrace. The Thunder Mesa buildings all around have the architecture of a Western town at the end of the 19th century. Maybe you don't realize it, but every detail is true to the time period. But if you look well at this new terrace - and although they put props inside - it doesn't look like a building which would have grown "organically" out of the buildings right behind it. There is a story with each Thunder Mesa building whether it's an attraction or a restaurant or a shop. Thunder Mesa is supposed to be a real town and although most of the guests don't know the stories (unfortunately) they can
feel
the "logic behind".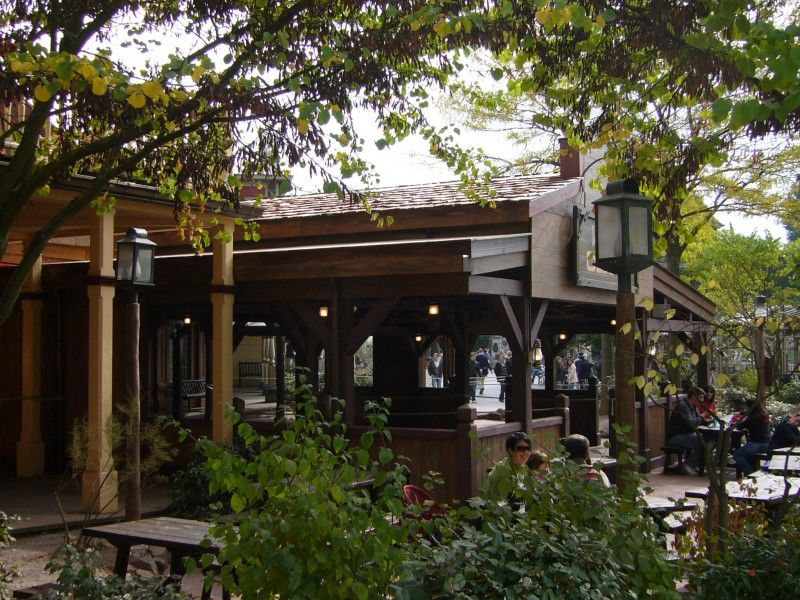 Jump to the full article to read more about this new Last Chance Cafe Terrace with more pictures and videos here:
Disney and more: Disneyland Paris Update : Frontierland's Last Chance Cafe Terrace - Pictures and Video by Mouetto