Walt Disney Studios Toy Story Playland Update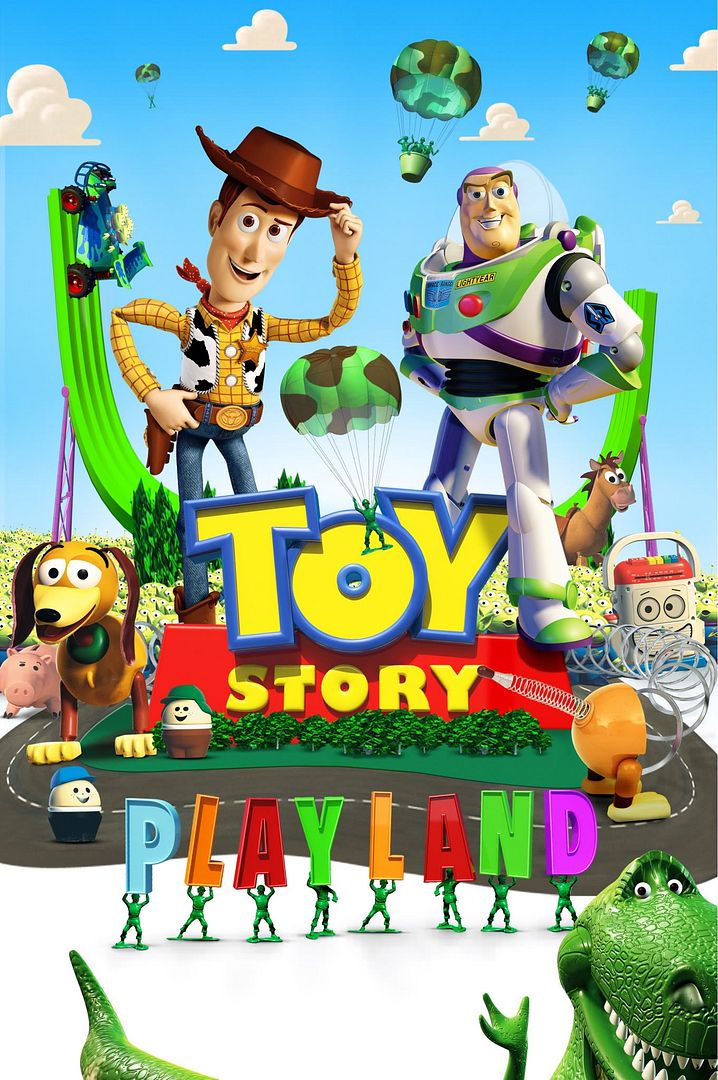 Today, more details about Toy Story Playland, WDS next attraction, including DLP's short descriptions of each ride and the first map of the land. You will also find below the logos of each attraction - note that they may not be the final one - and new high-res pictures of the TSP posters, much better than the one i've posted previously.
Although these TSP posters were released and works on the ground began, surrounded by Toy Story themed fences, we're still waiting for the official announcement! However, Toy Story playland is now appearing on the 2010 map of the park, the kind of map you find in the park's brochure.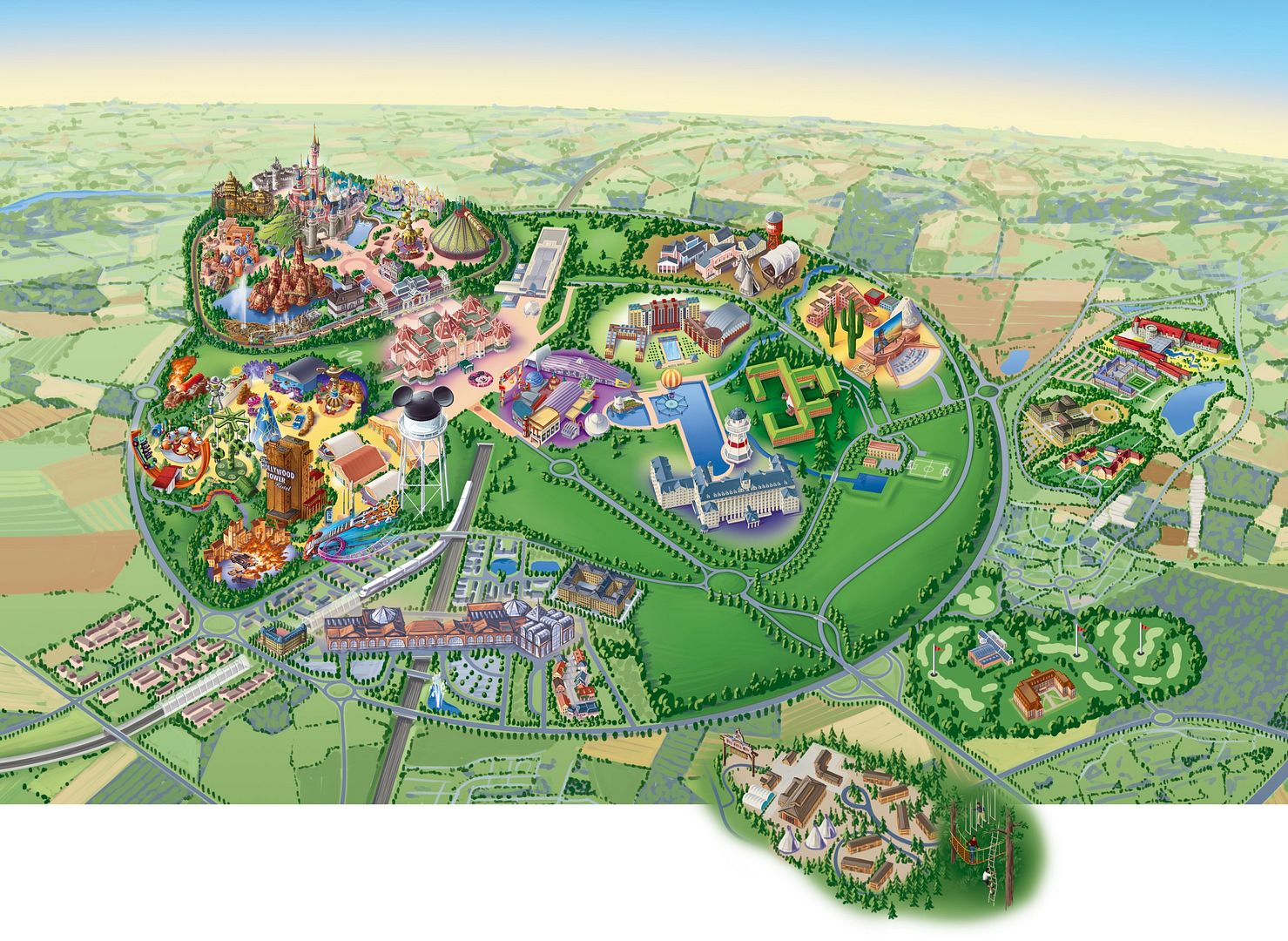 You don't see it well? Have a look to this closer view where you can see the giant Buzz Lightyear who will stand at the entrance, Toy Soldiers Parachute Drop on the right, RC Racer half pipe coaster on the left and Slinky Dog Zig Zag Spin more or less in the center of the land.
Jump to Disney and more to read the full article with more high-res pictures of TSP posters and the synopsis of each attraction! :
Disney and more: Walt Disney Studios Toy Story Playland Update