The Disneyland Paris that never was - Part one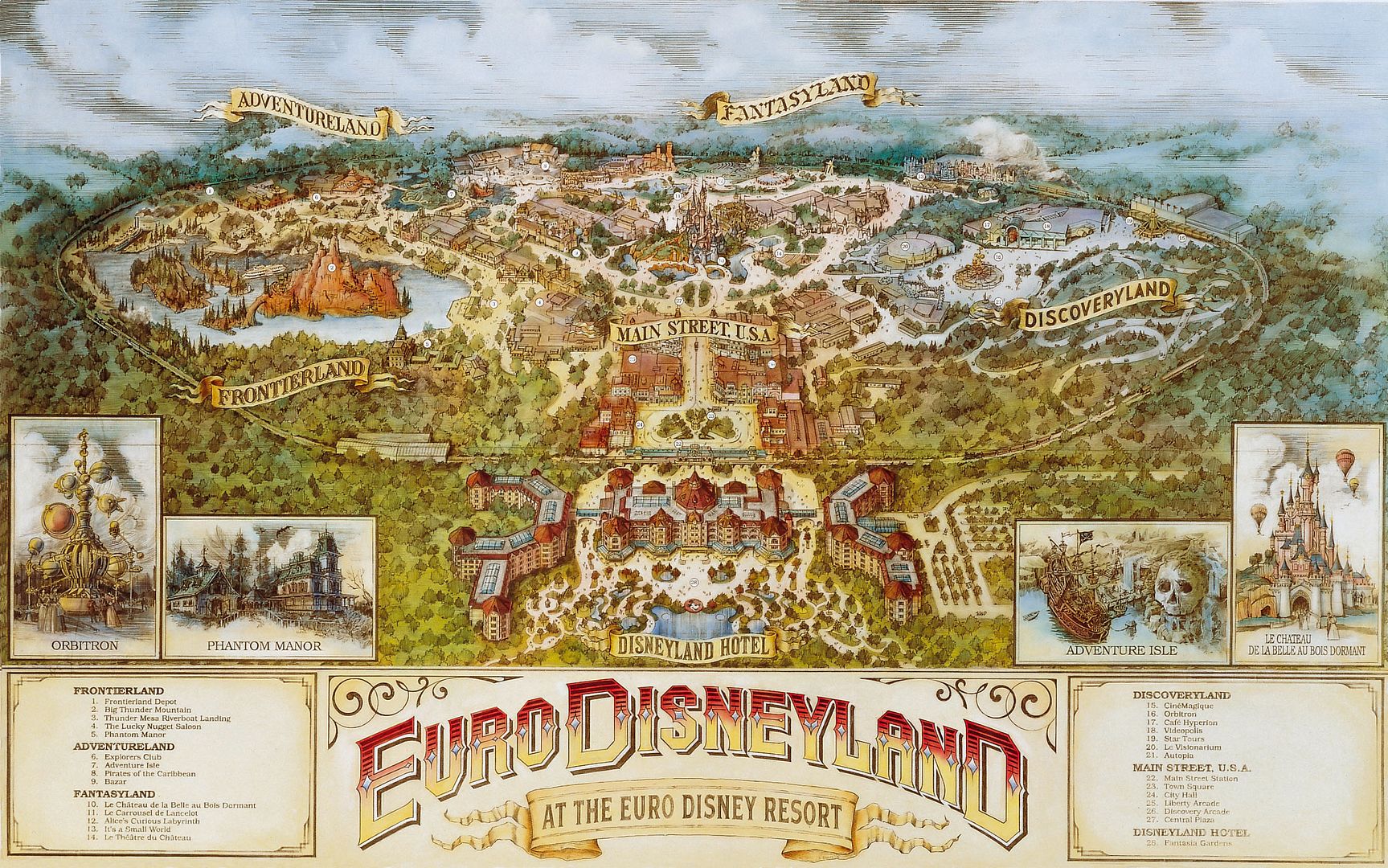 You may have not noticed it but the map of EuroDisneyland at the top of this article have an interesting detail. If you look at Discoveryland's entrance on the left of the Orbitron you'll see a structure which was never built. WDI Imagineer Tim Delaney had envisioned to build the Alien Encounter attraction at DLP's Discoveryland - in front of the Visionarium building and the Constellations shop, and this is a rare proof of the project. Although the words "Alien Encounter" are not written on the map you can see clearly the two theaters of the attraction on the picture detail below. Unfortunately the attraction was cancelled.
This rendering below show you a pretty different park's entrance, with two small lake where the fantasia gardens are now, and a big one at the bottom with a wharf and a boat where now stands a big boulevard.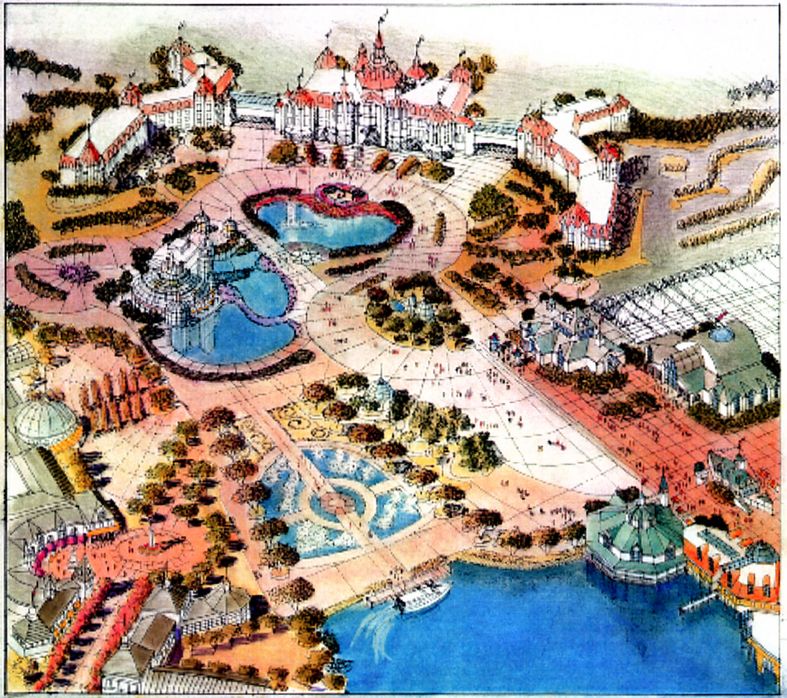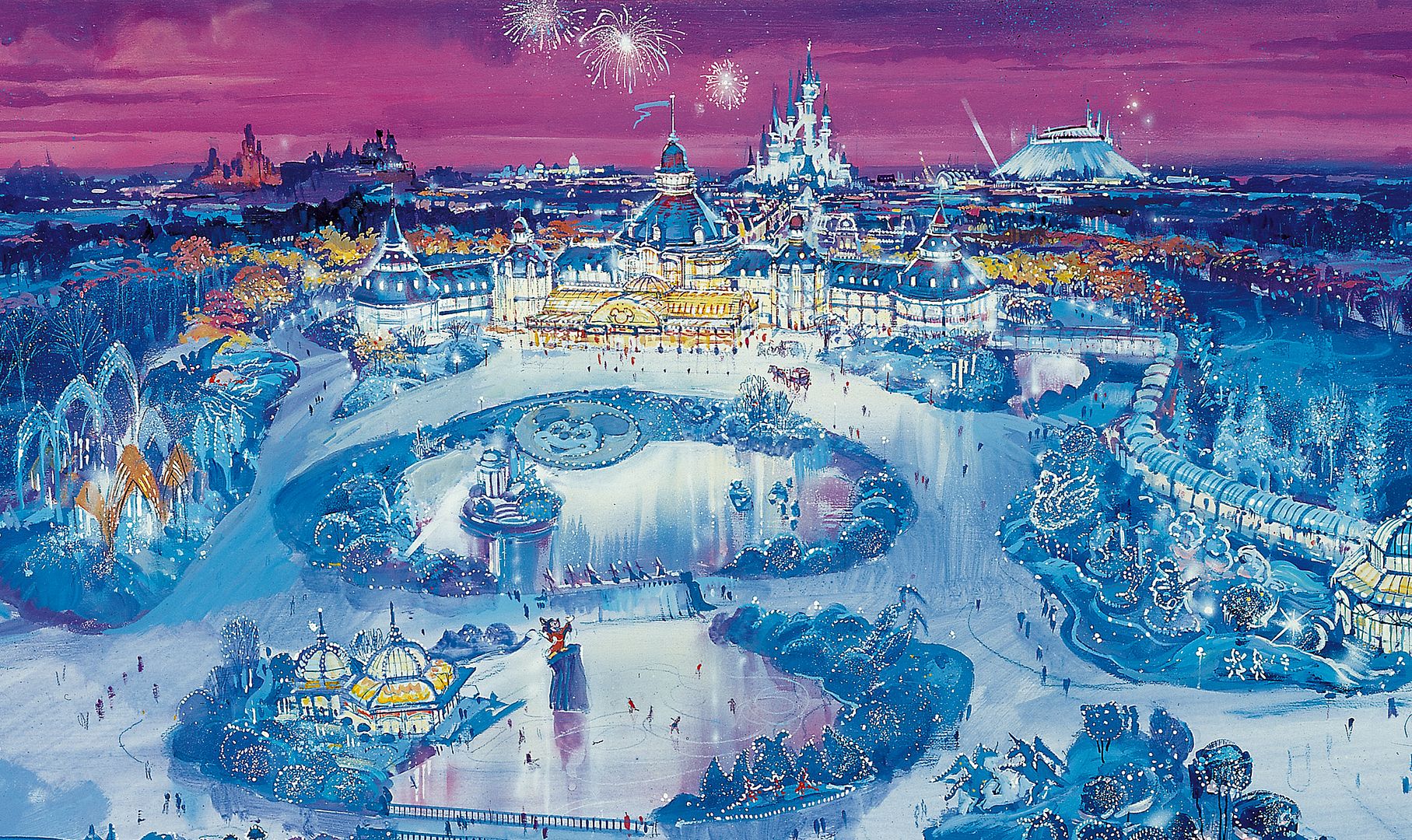 Many more artwork of the DLP that never was in the full article here
:
Disney and more: The Disneyland Paris that never was - Part one