WDS Toy Story Playland Update and Disney Village World of Disney shop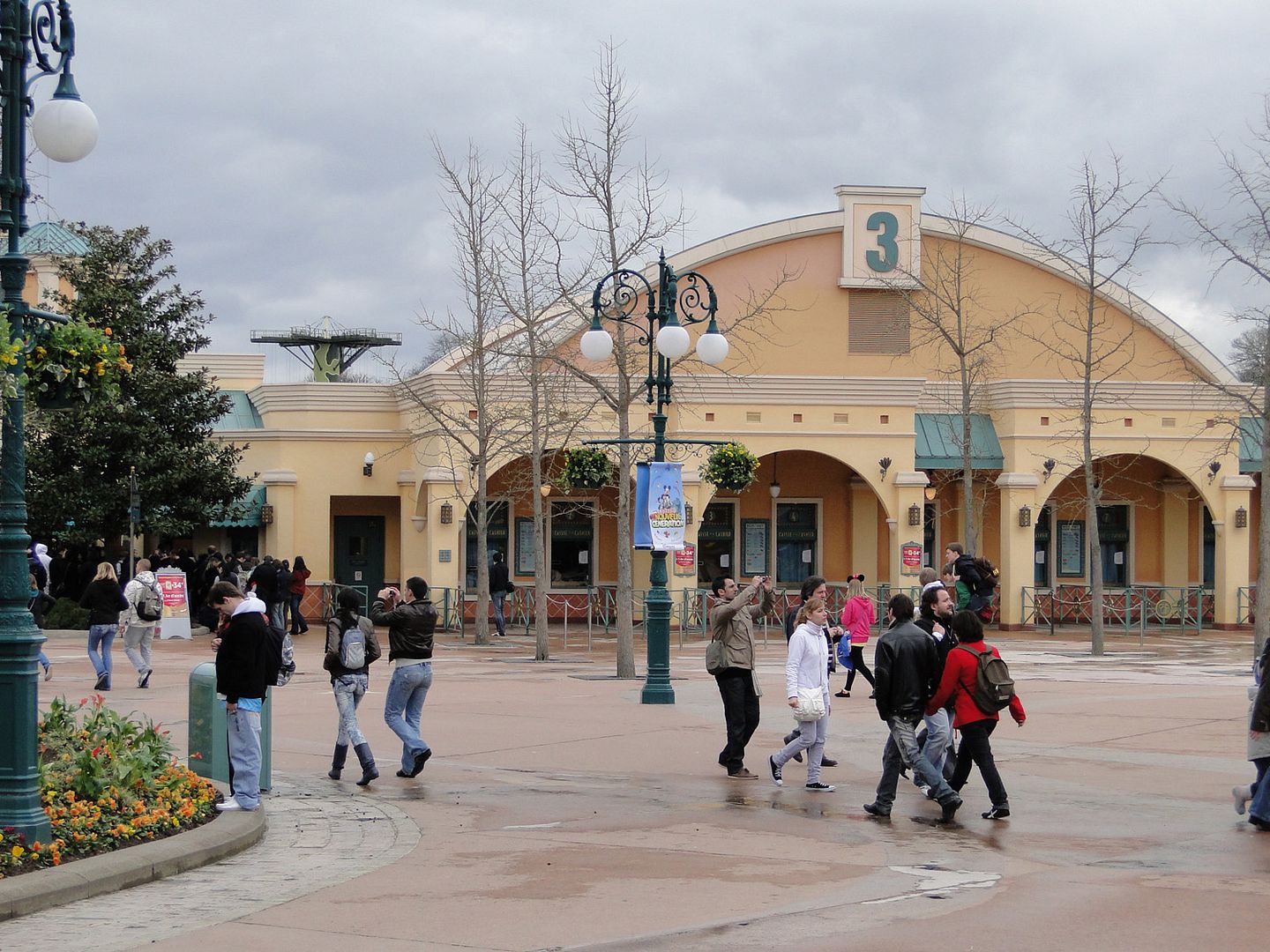 Here is a new Toy Story Playland update and we will discover too the concept-arts for the awaited World of Disney megastore. Let's begin by Toy Story Playland. As i said yesterday this mini land should open mid-August. DLP Imagineering have a commitment to have everything operational for August 5th so from that date soft-openings might happen. But if you're planning to come to the park next summer and want to see Toy Story Playland you better come after August 15th to make sure it'll be open.
Anyway, one thing is sure, you can't miss the land and the Parachute Drop tower as you see the high green tower even before you enter the park as you can see on the picture above. I've already told you about TSP visual intrusion in WDS other areas and nothing is better than a picture to see how real is the problem. On the picture below, shoot at the exit of Studio 1, guests can see clearly the tower emerging between the art-deco buildings of Hollywood Blvd and the Art of Animation.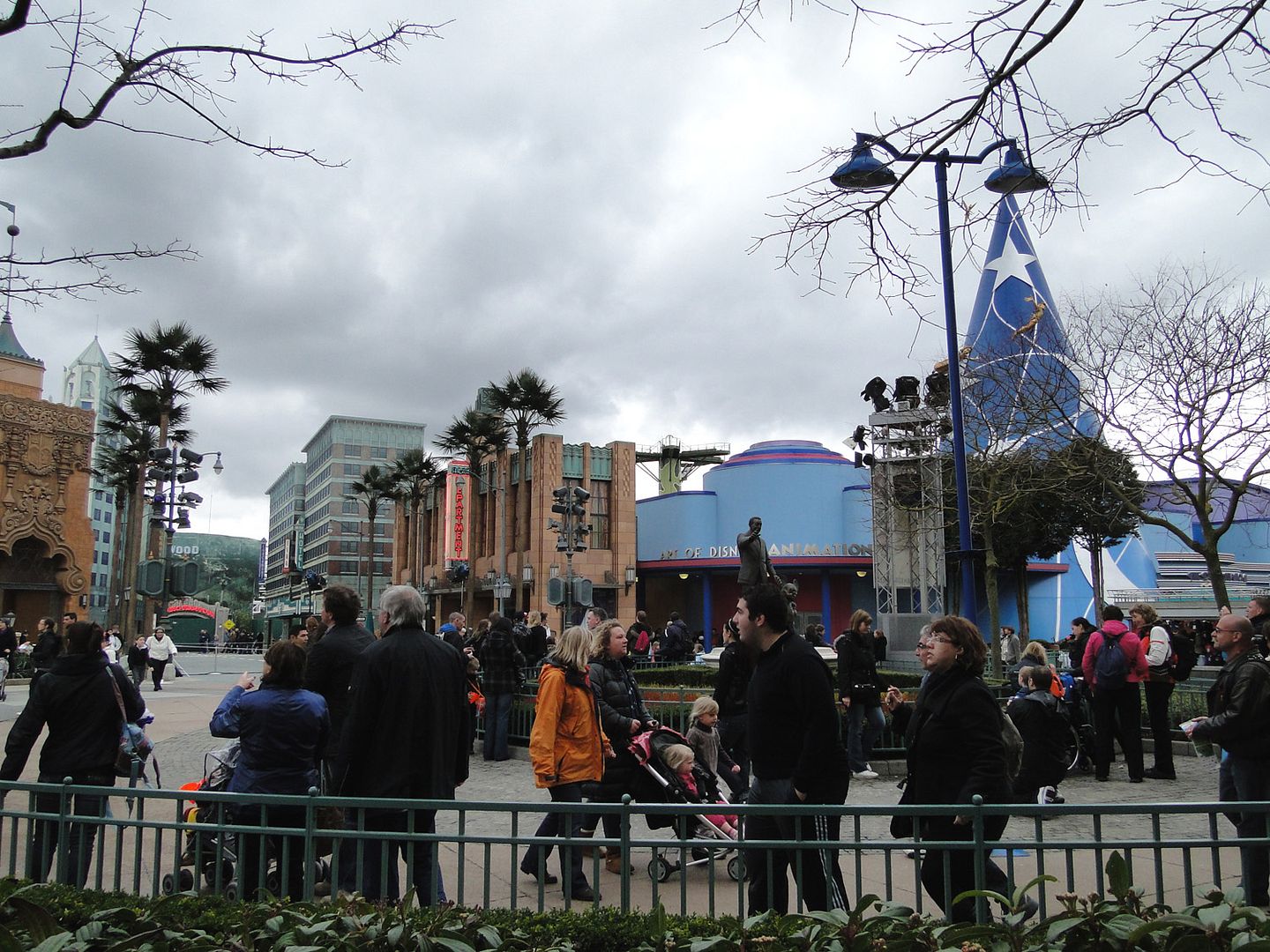 One could say that it's no big drama but there is another place where the visual intrusion is more important and it's in the Tower of Terror street where, depending where you stand, you can see either the orange half-pipe coaster of RC Racer...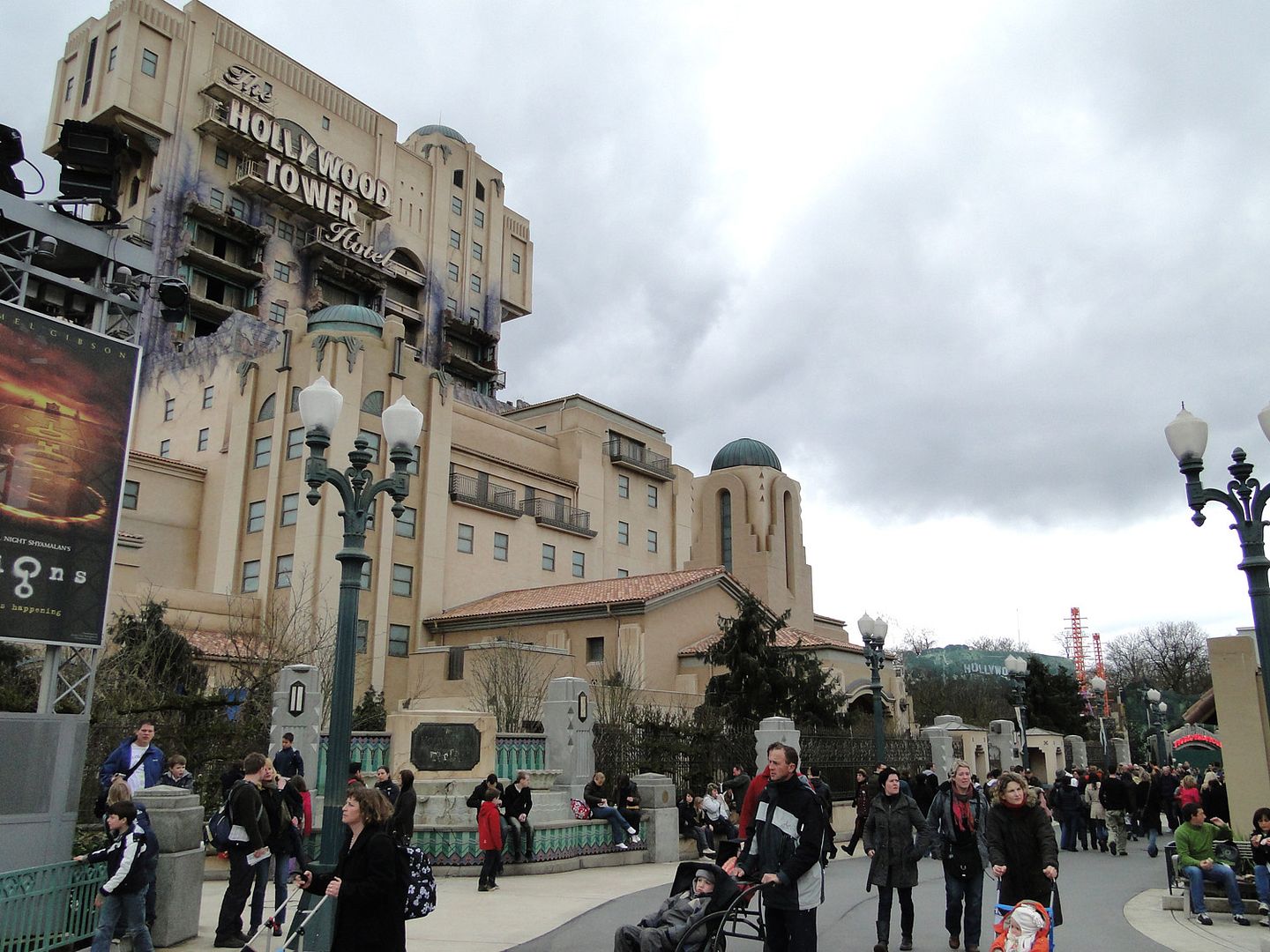 ...or the green tower of Parachute Drop. And, frankly, guests should not be able to see these two structures which have nothing in common with the art-deco architecture all around.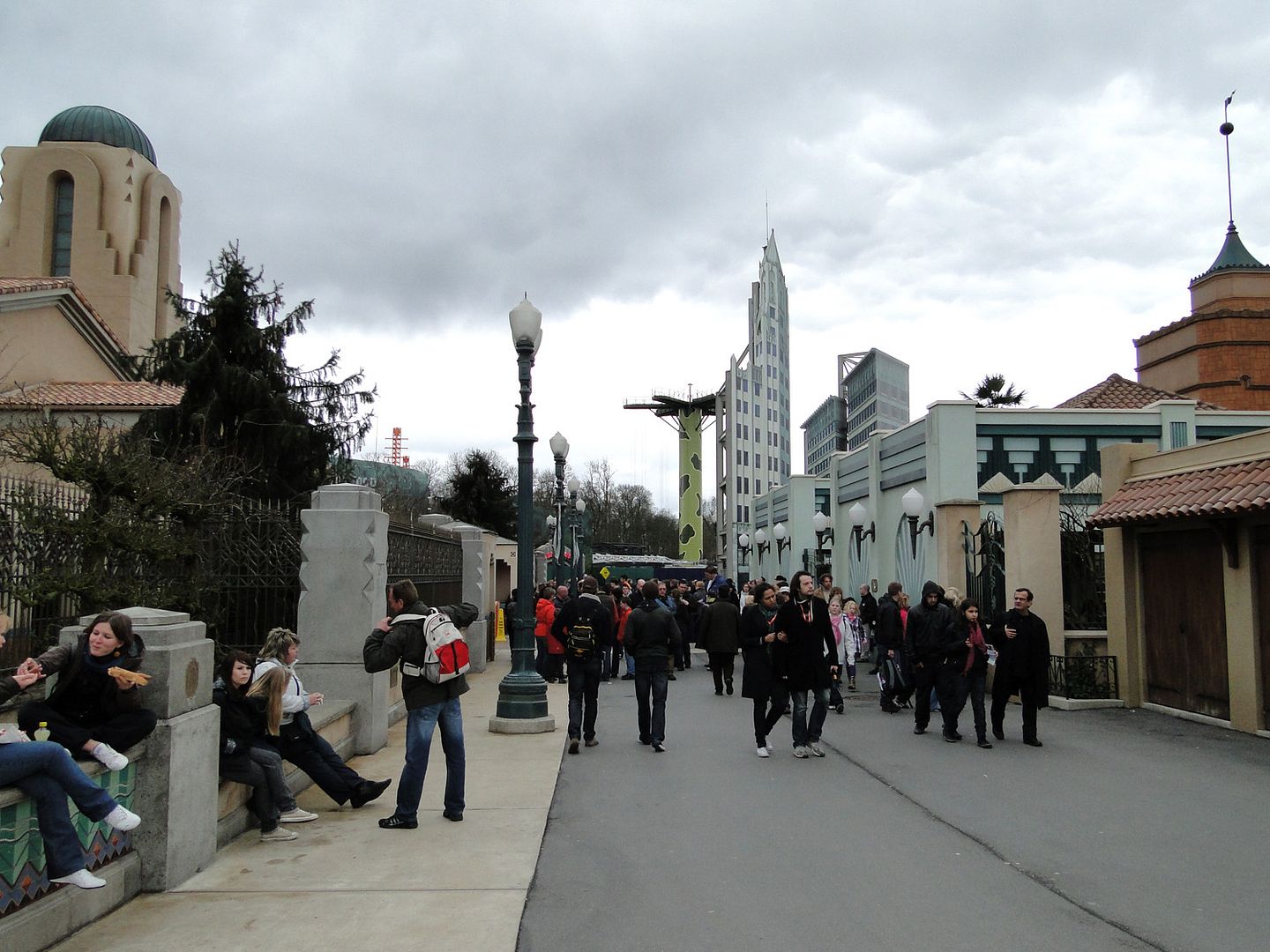 Imagineers will probably be able to hide them when Hollywood Blvd will be expand, but i'm sorry to say this will not happen anytime soon and the visual intrusion will stay for years to come.
Anyway, right now the only thing that guests can see at the exit of Toon Studio is the parachute tower and a bit of the RC Coaster track...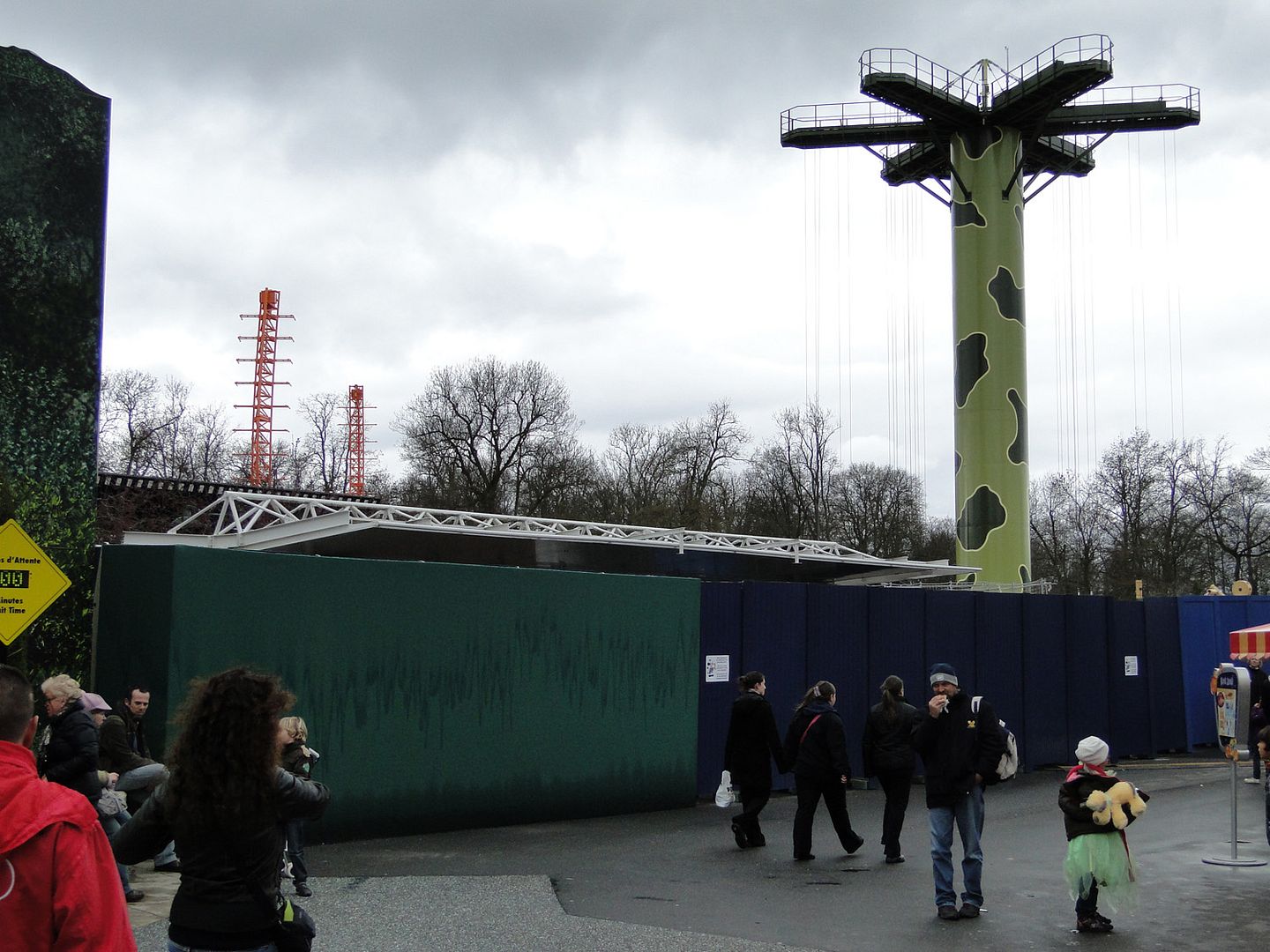 ...but on the other side of the fences we can clearly see that the construction is still going on and, although the main infrastructures are now finished, the next four months won't be too much to end the construction of the land.
Jump to the full article to discover what is on the other side of the fences and the future World of Disney renderings! :

Disney and more: WDS Toy Story Playland Update and Disney Village World of Disney shop