The Disneyland Paris that never was: Part Two: Main Street U.S.A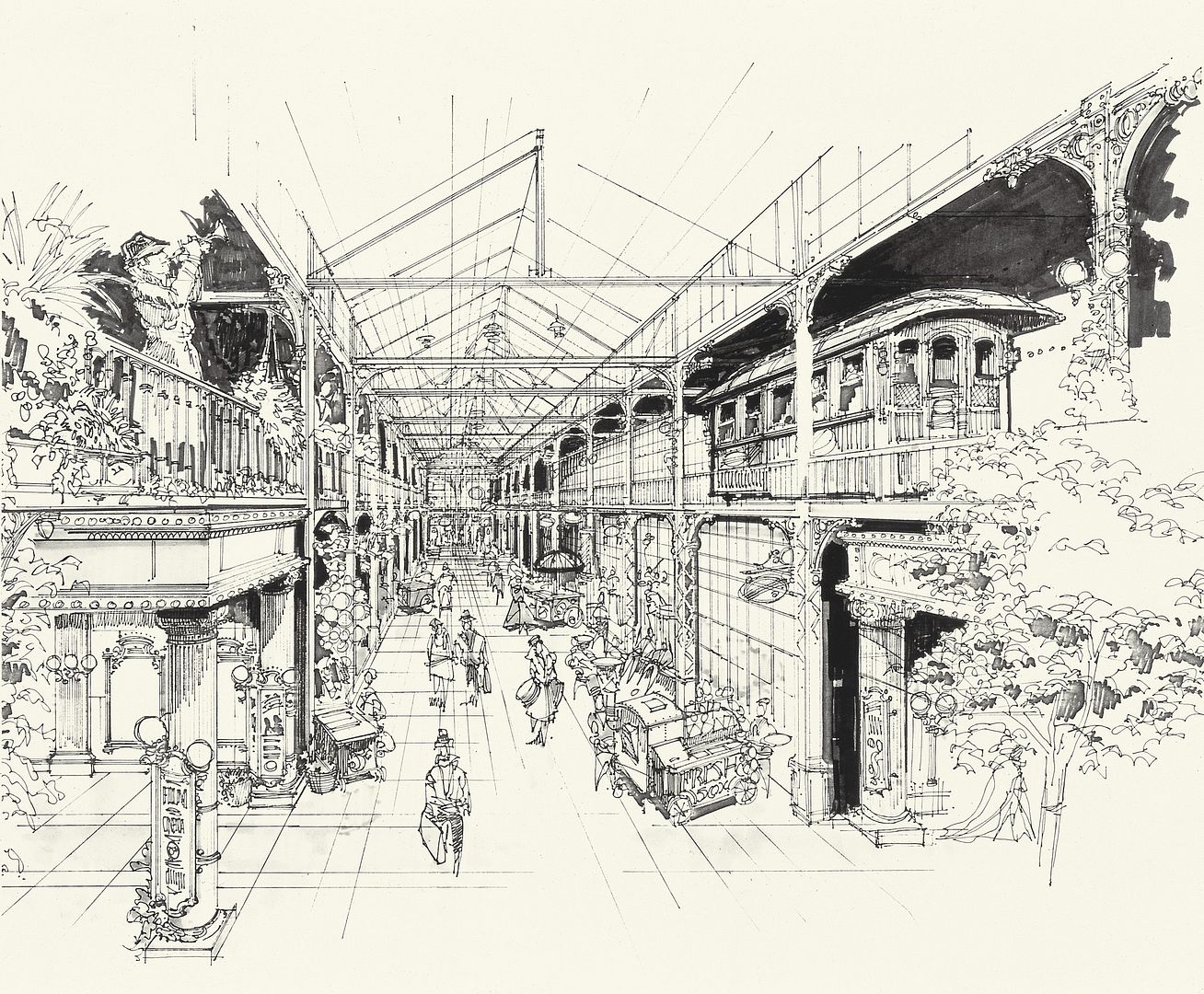 This view above shows an overlay sketch of mine to show EL Train, which was more of a "Peoplemover" system with many cars. One of the purposes of the elevated train is to provide a way for people to watch the parade while being under shelter during the rain. The elevated train was to extend to the entrance of Discoveryland to allow guests to circulate without getting wet.
On Main Street, instead of Walt's - an American Restaurant, we put in a "Speakeasy', one of those clandestine bars that sprang up due to prohibition. The guest would enter a relatively innocent looking flower shop, but a minute later the walls would revolve to reveal a 'Cotton Club'-style jazz hotspot.
The sketch above was done by Herb Ryman. We wanted to do a diner that looked liked the famous Edward Hopper painting "Nighthawks". This is where Walt's restaurant is now. The "Speakeasy "is next door on Flower Street, see the orange awning. We kept the "signs on the roof idea"and forced perspective distant buildings for Main Street Motors.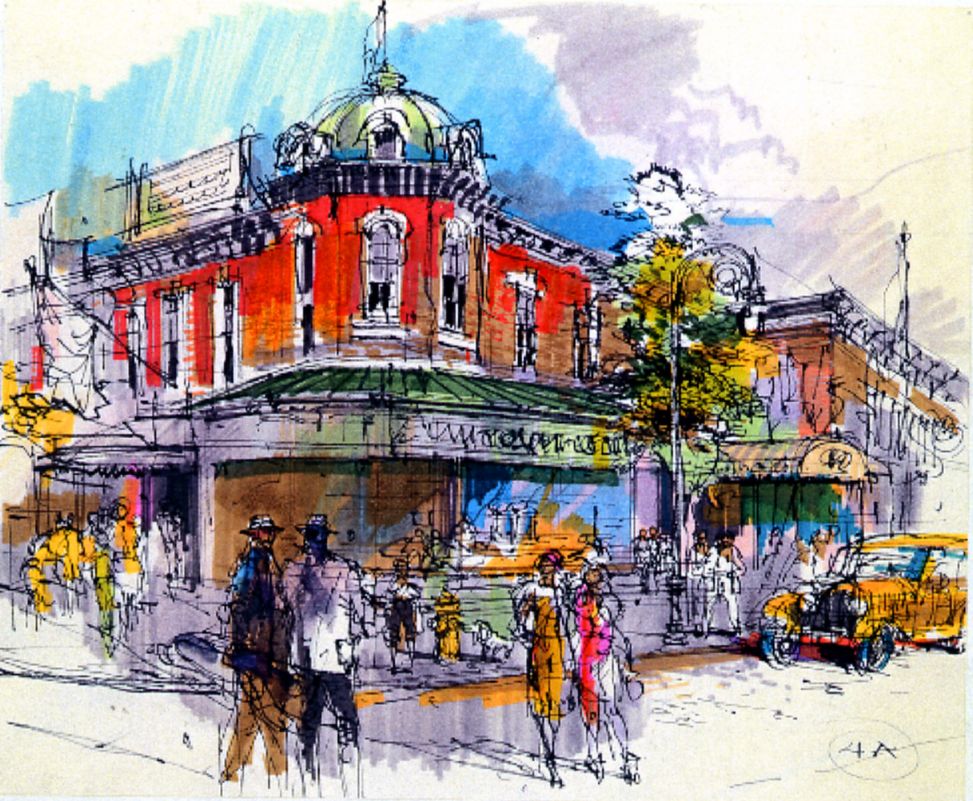 Another sketch by Herb Ryman showing the Diner again and the beige awning is the Speakeasy. I loved this sketch.
Jump to the full article to read Eddie Sotto's description of this Main Street USA that never was and discover never seen before concept-arts! :
Disney and more: The Disneyland Paris that never was: Part Two: Main Street U.S.A