The Disneyland Paris that never was: Part Three: Main Street U.S.A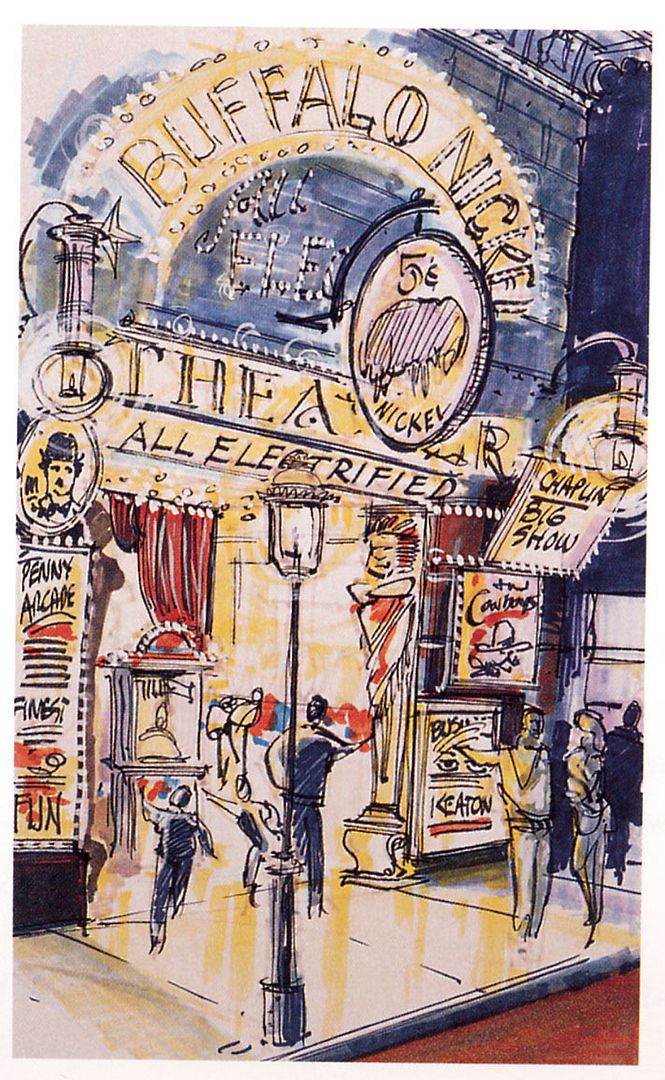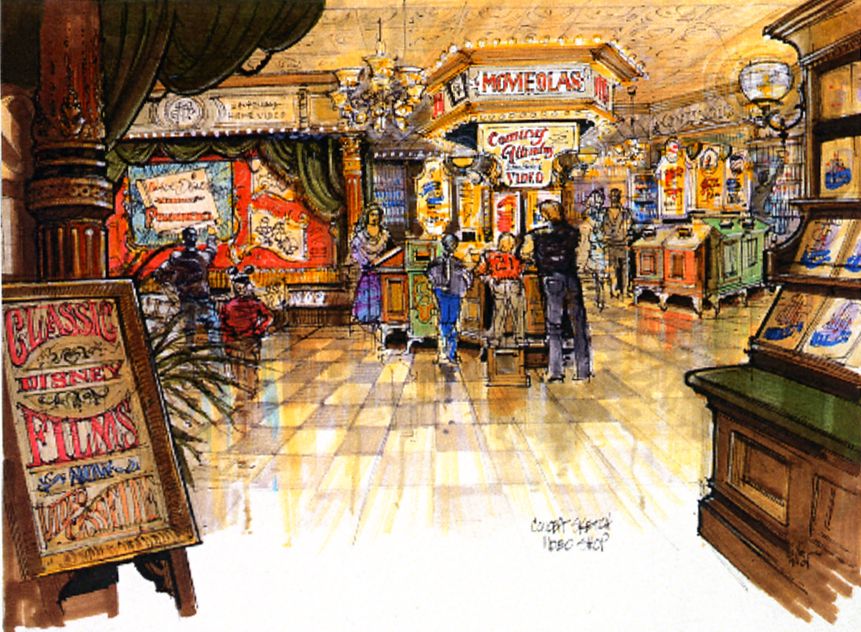 This next sketch was intended to depict what would happen if we decorated the interior of the Main Street Transportation Company. This may have been done after opening as an enhancement. Ever since we first designed it, the Main Street Transportation building was intended to display the live horses that pulled the trolleys. Being able to go in and pat the horses would be a very nice payoff to such a dominant building.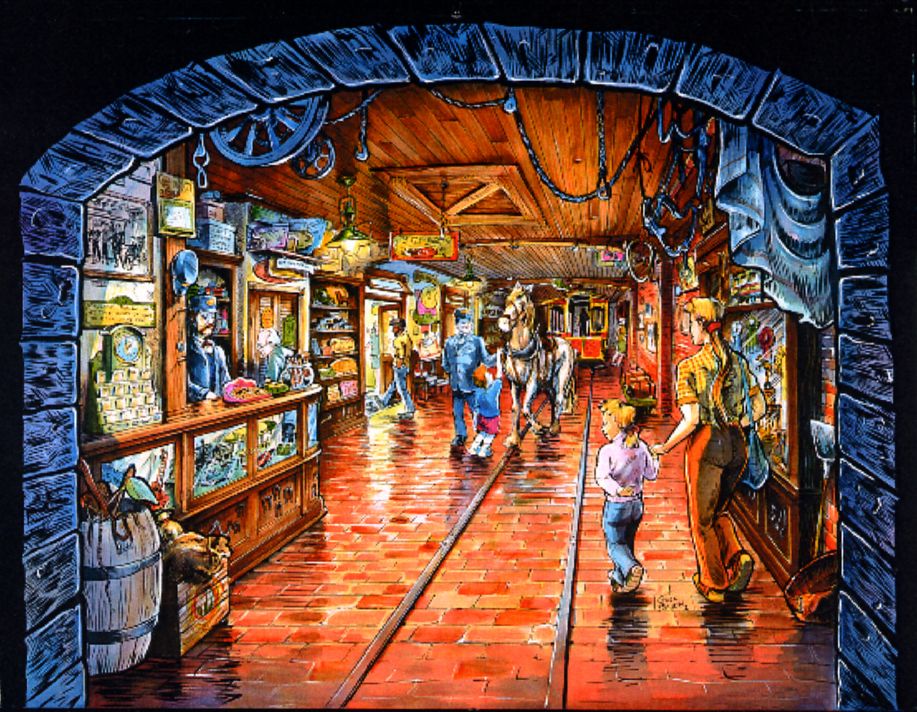 The original intent at the end of market Street - rendering below - was to cross the arcade and go through three arches which would take you outdoors and they are would-be wagons with all kinds of things to eat. This area still has arches and doors so at some point you could create a courtyard and do food carts out there. What's the point of having a market Street without an open-air market? So in this sketch I showed people in the arcade and then sunlight leading to the far left of where market Street would enter.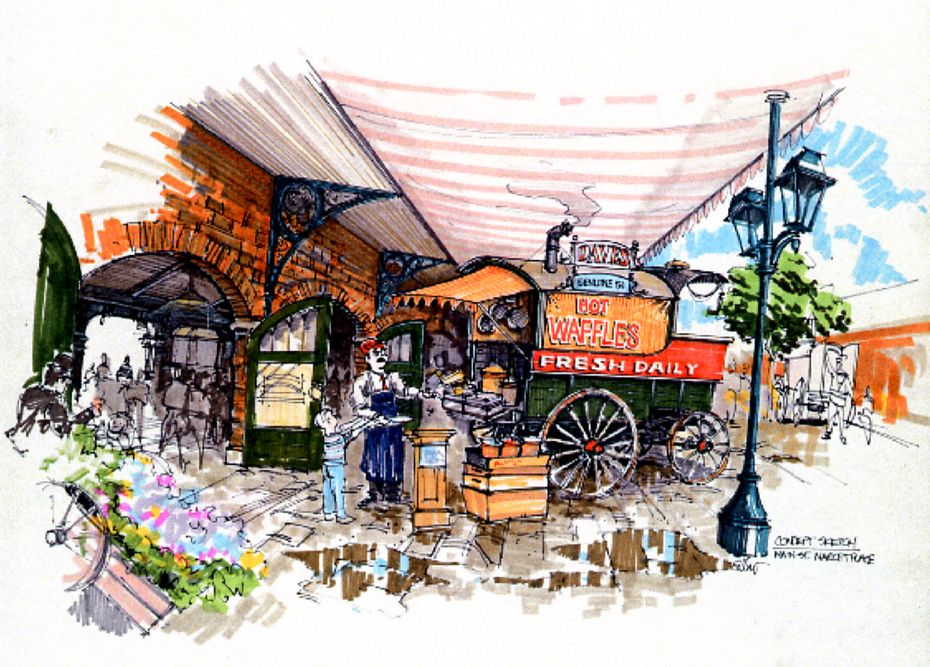 Barbara Wightman did this next drawing and I believe it was primarily intended to be a concept for a bakery and was very early in our interiors explorations.
Jump to the full article to read Eddie Sotto's description of this Main Street USA that never was and discover never seen before concept-arts! :
Disney and more: The Disneyland Paris that never was: Part Three: Main Street U.S.A