Disneyland Paris Main Street U.S.A at Night
Considering this week two previous articles were about DLP's Main Street U.S.A this new article will fit perfectly with the theme of the week. So, below is a series of pictures i shoot on March 27th of Main Street at night.
Main Street U.S.A is always beautiful with the night lighting but i did it also for another reason: i wanted to test the "twilight mode" of my new Sony digital camera. Although it was already the night and not anymore sunset, it worked pretty well as you will see. How does it works? very simple: the camera takes a series of ten pictures or so in less than a second and makes a mix of the best. The result is interesting as it means that you can shoot at night and have pretty sharp pictures without using the flash or a stand! And without the "noise" on the final pic like what you can have when you push the ISO to be able to shoot at night without stand.
All the pictures you'll see below are not perfectly sharp mostly because i did this series quite quickly, shooting only one time each building. But if i had shoot each building two or three times i would have a perfect picture for each. Walking Disneyland guests are of course blur, but that's logical. At the end of the article i will give you the link to know more about this pretty good Sony camera.
Here we go for the Main Street walk-through and we begin by the entrance and Main Street Station. On the top of this article, the Disneyland Paris Hotel located at the entrance of the park. Click on each picture to enjoy them in big size.
The back of Main Street Station, seen from Town Square.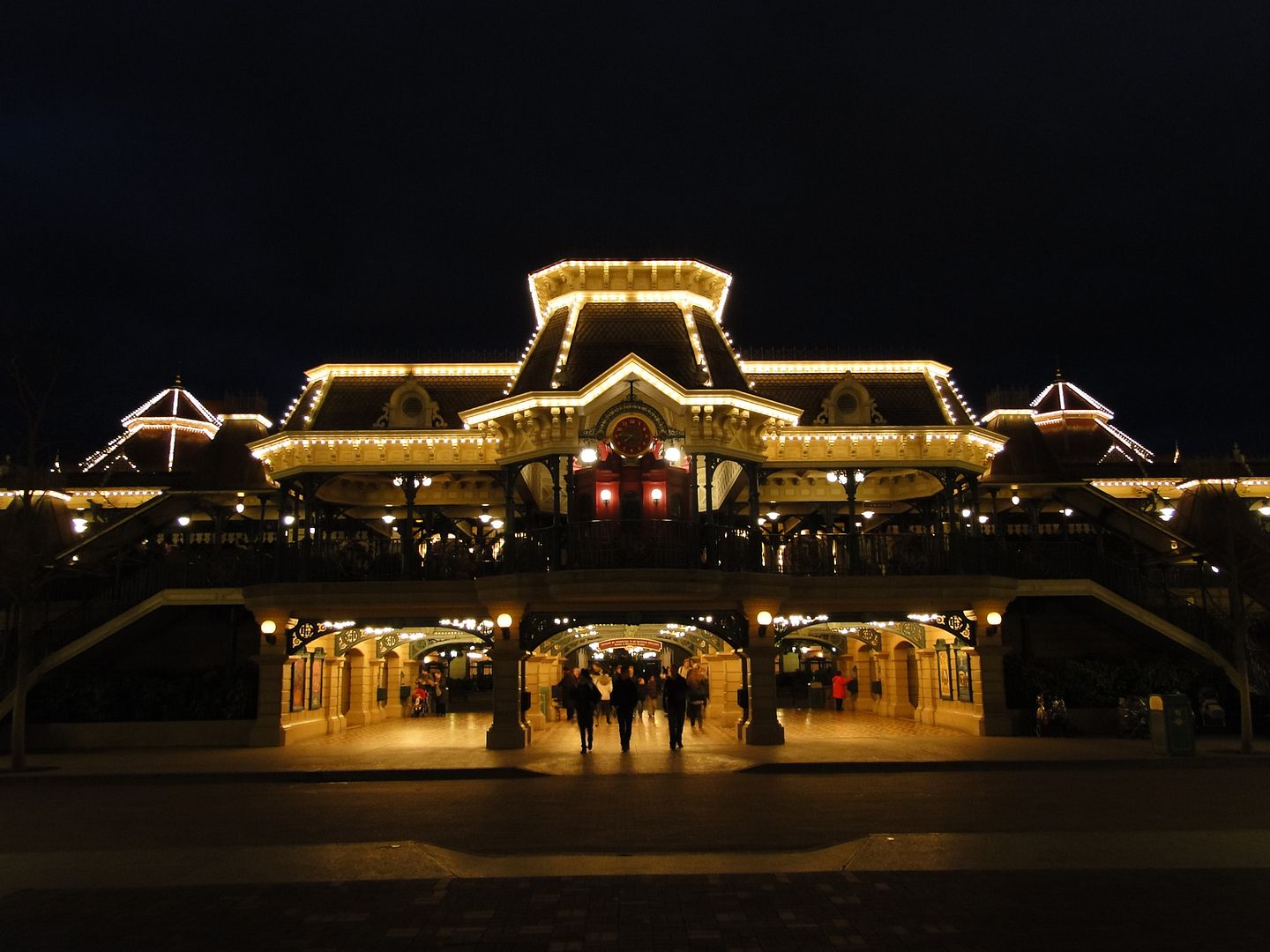 The City Hall on Town Square.
Main Street Transportation Co, right in front of the City Hall on the other side of Town Square.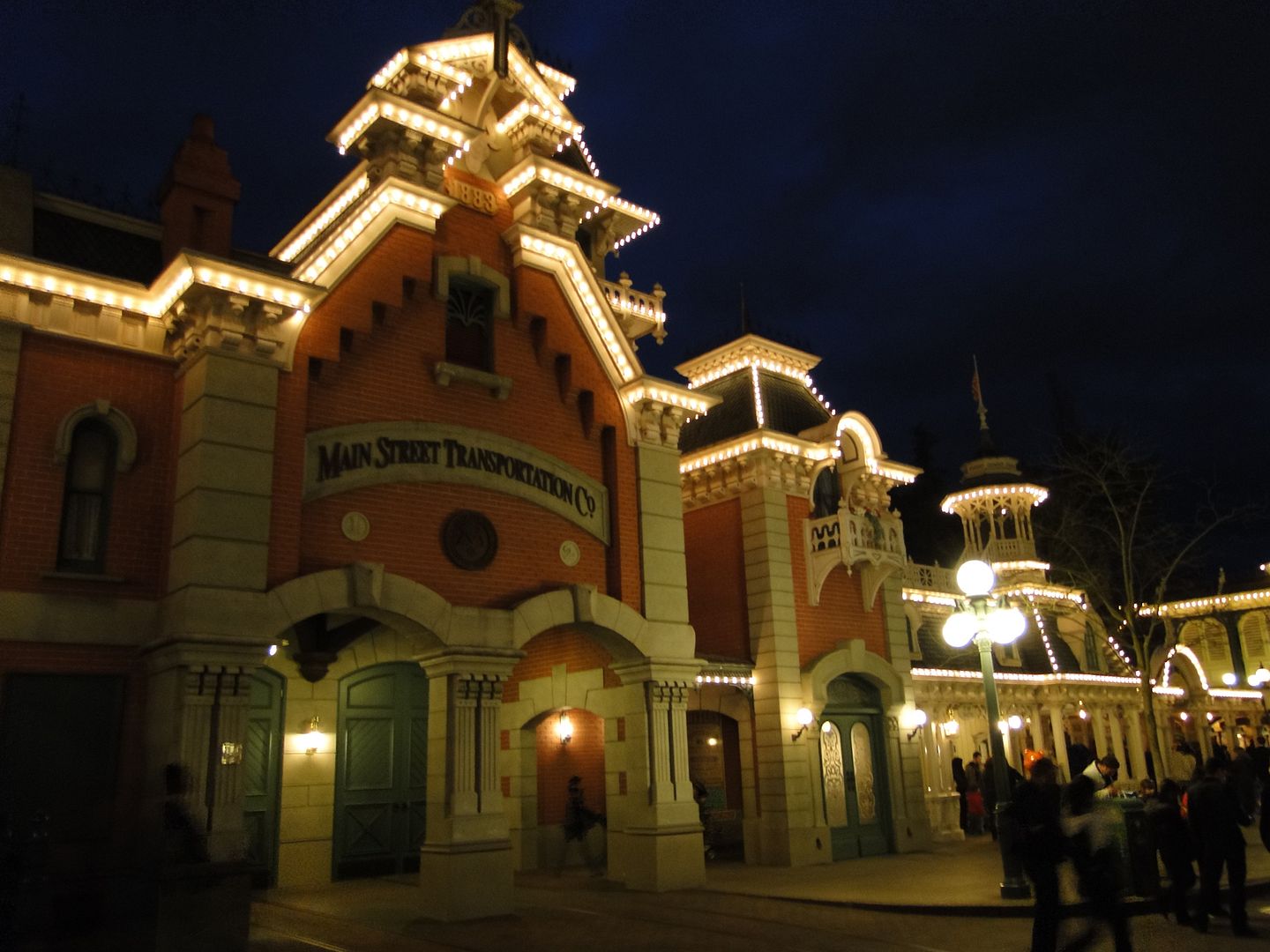 The Bixby Brothers shop, next to Main Street Transportation Co.
Main Street U.S.A Emporium entrance, at the corner of Town Square.
Jump to the full article to see all the Main Street at night pictures and to learn how these pictures were shoot:
Disney and more: Disneyland Paris Main Street U.S.A at Night