The Disneyland Paris that never was - Part Five : Adventureland and Fantasyland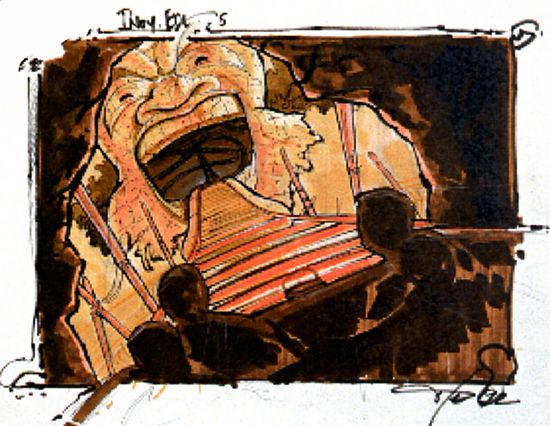 These scenes with a loop around a giant gorilla statue or going through this stone eagle would have been great, too...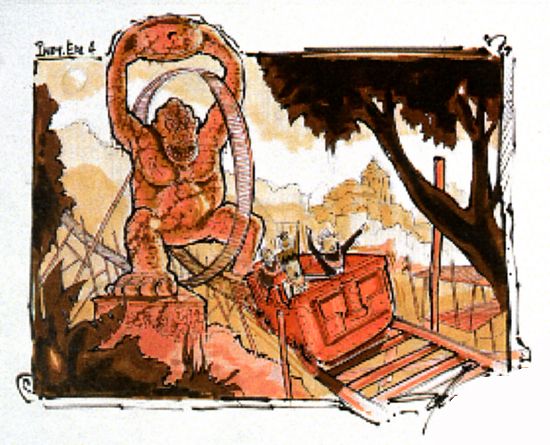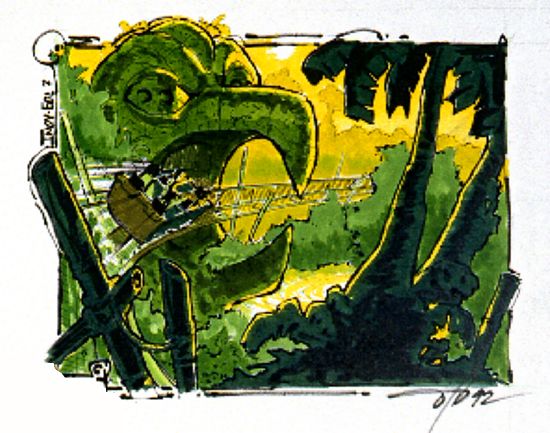 Remember Lao-Che Airlines in Indiana Jones and the Temple of Doom? So this idea of theming should mean something for you. For years a real plane - a Dakota - was backstage and stayed there for at least ten years under rains and winds. The plane was originally bought when entertainment was thinking about doing a Indy Stunt Show but that never happened. After opening, Imagineers wanted to put the plane in the open space on the left side of the railroad track before the train enters the tunnel of Pirates in the Caribbean. There is a jeep and tent there but they wanted to expand it. I've been told that Entertainment division had other plans for the Dakota plane so unfortunately that idea died. One day i noticed that the plane has disappeared from backstage, i asked what happened to it and if i remember it well i think i was told that because he stayed outside all these years it was in such bad condition that it had been throw away!!
Another great theming idea never realised with this Audio-Animatronic tiger - coming right from the "Jungle Cruise" ? It would have been great and they still can add it one day if they wish.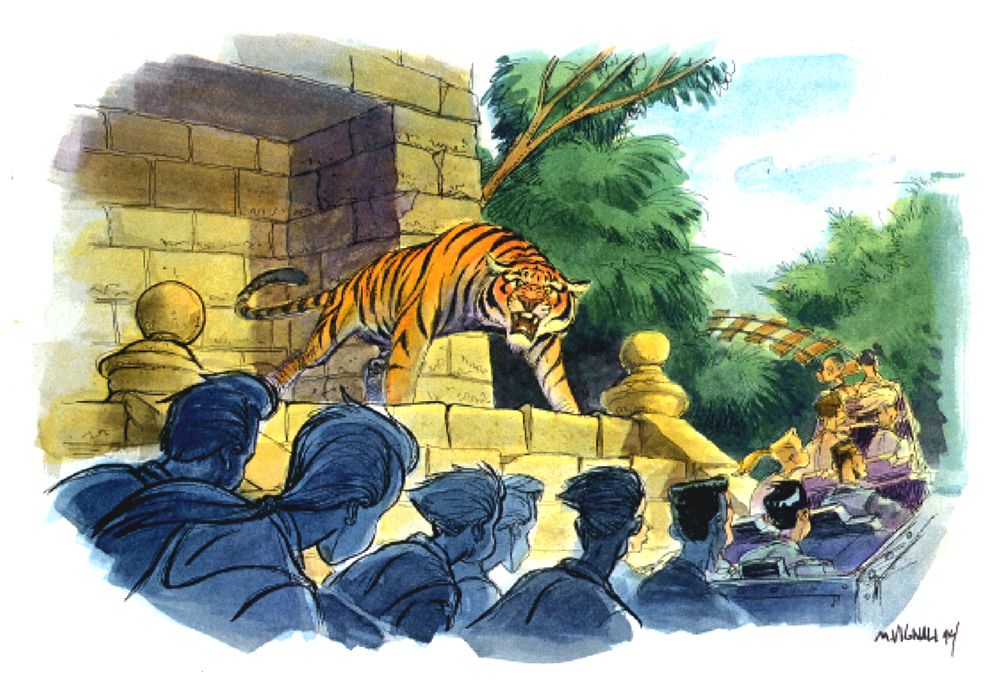 ...As well as those Audio-Animatronics baby tigers in the queue decor. The tigers in the queue line were a suggested overlay of the existing scenes found in the walkway because there were discussions with Esso as a possible sponsor. In the end, the tigers were too expensive so they ended up putting some oil cans and barrels around plus a few more things with the Esso logo.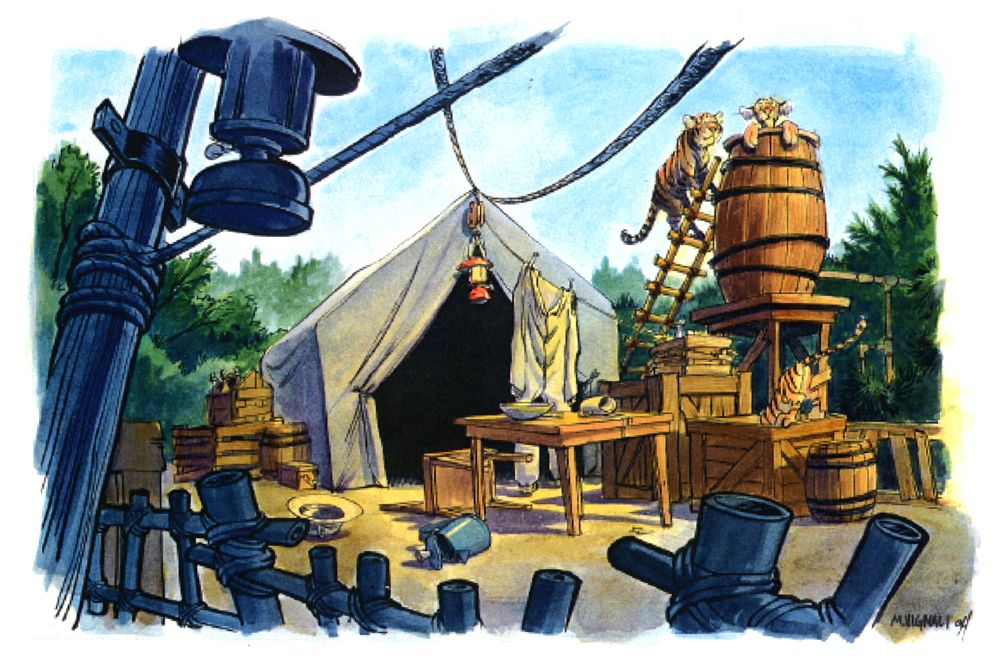 Jump to the full article to discover more of the Adventureland - and Fantasyland - that never was!
http://disneyandmore.blogspot.com/2010/04/disneyland-paris-that-never-was-part_22.html