Disneyland Paris Star Tours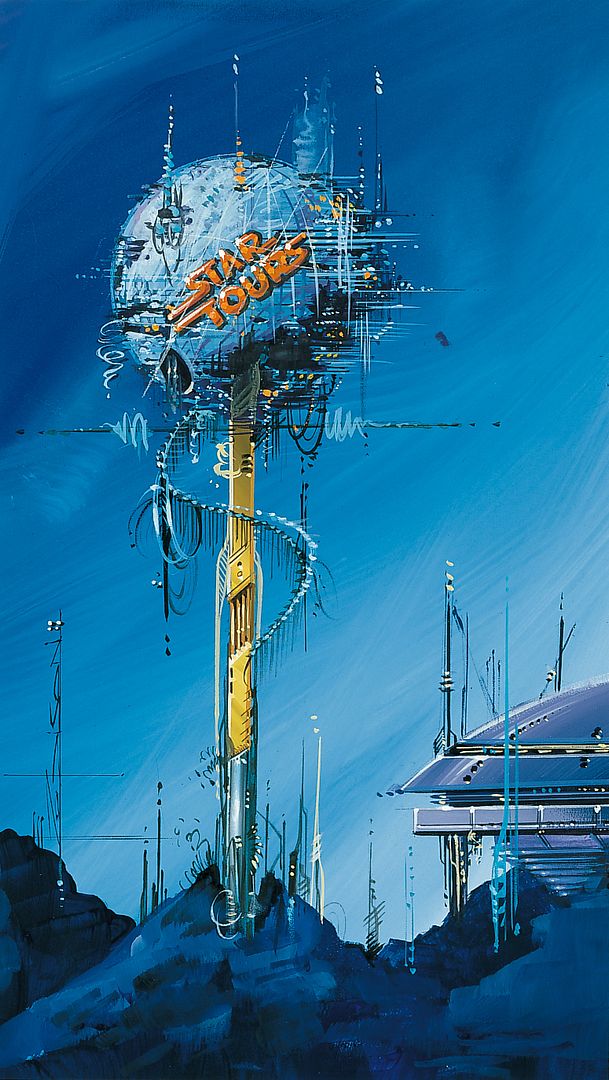 Star Tours at Disneyland Anaheim will soon shut its doors. WDI Imagineers will begin to install the new and highly awaited Star Tours 2 scheduled to open in 2011. Will ST2 come to Disneyland Paris? Probably, if not very probably, in 2012 or 2013. So, let's have a special tribute to the current version while guests can still ride it at Discoveryland.
The picture on the top is a Star Tours entrance concept by Eric Robison, never realised. We know that a big X Wing fighter stands at the entrance, but did you know that Imagineers once envisioned to have instead a big AT & AT snow walker?

Or even a Millenium Falcon as you can see on this painting by Tim Delaney who did also the one above. Was it Space Mountain behind, with a Death Star design?

These two rare pictures show the making at a WDI facility of the X Wing fighter, standing now at the entrance of the attraction.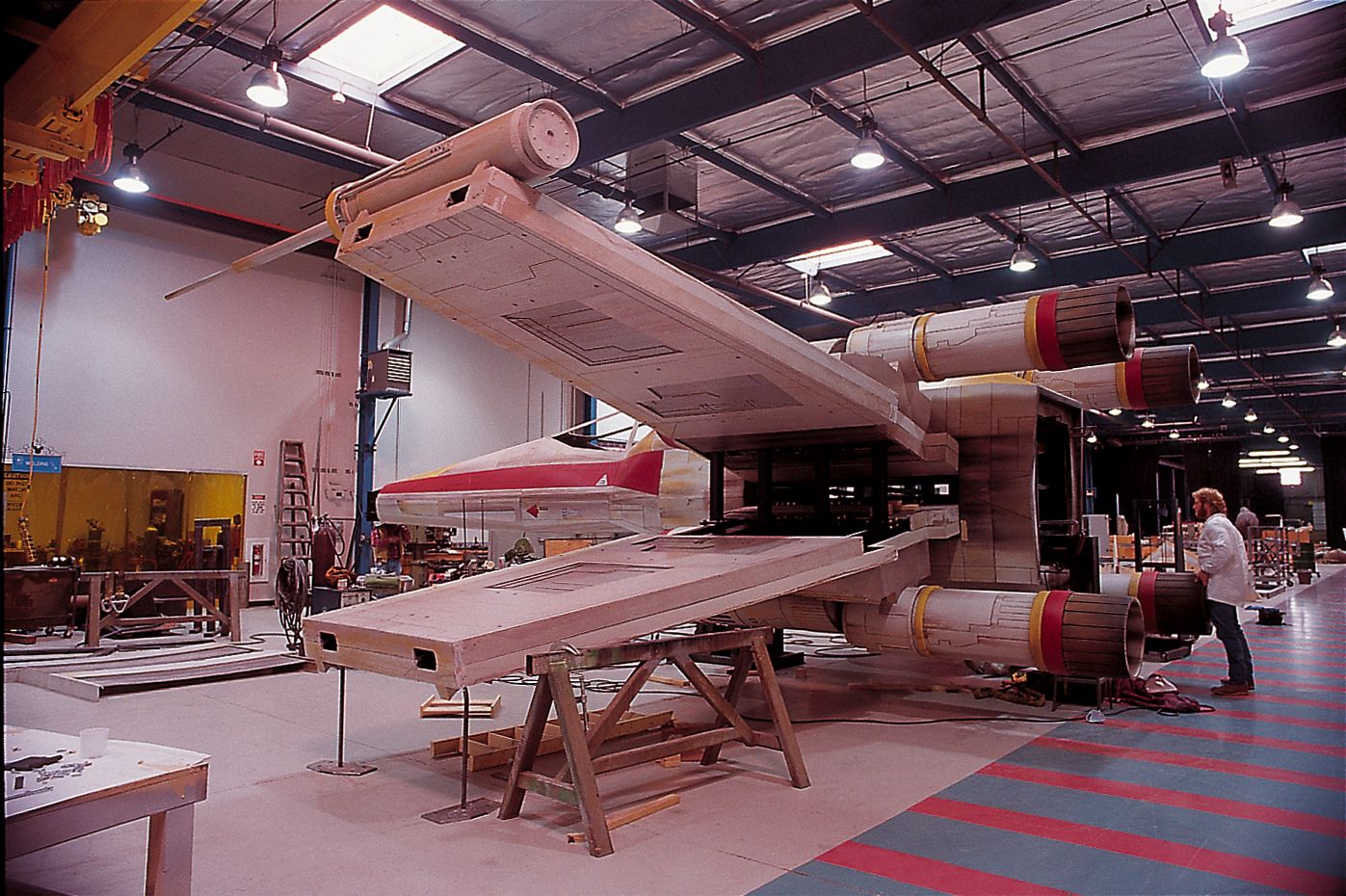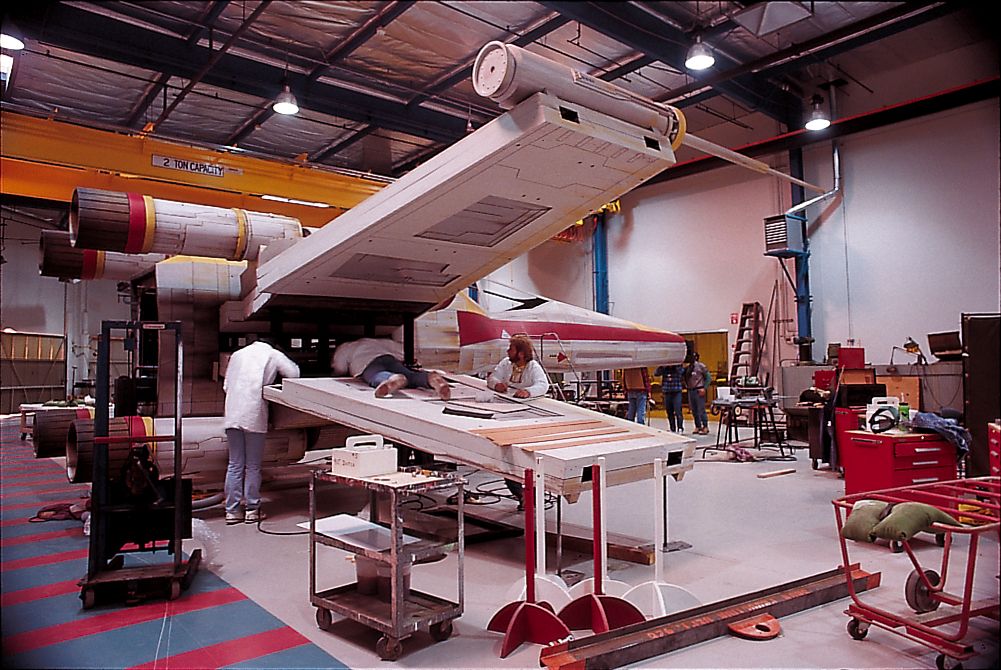 Jump to the D&M full article for more fantastic high-res Star Tours pics! :
Disney and more: Disneyland Paris Star Tours