In my Toy Story Playland pictorial report posted last week, Part One
HERE
and Part Two
HERE
, there was something very important I left out. Something which will require us to play the part of a Disney detective. Off to one end of Toy Story Playland (TSP) is an important addition which is designed to look like a Parisian street with cobblestones in the ground and typical Parisian benches and lampposts. But why a Parisian street in Toy Story Land of all places? Let's figure this out: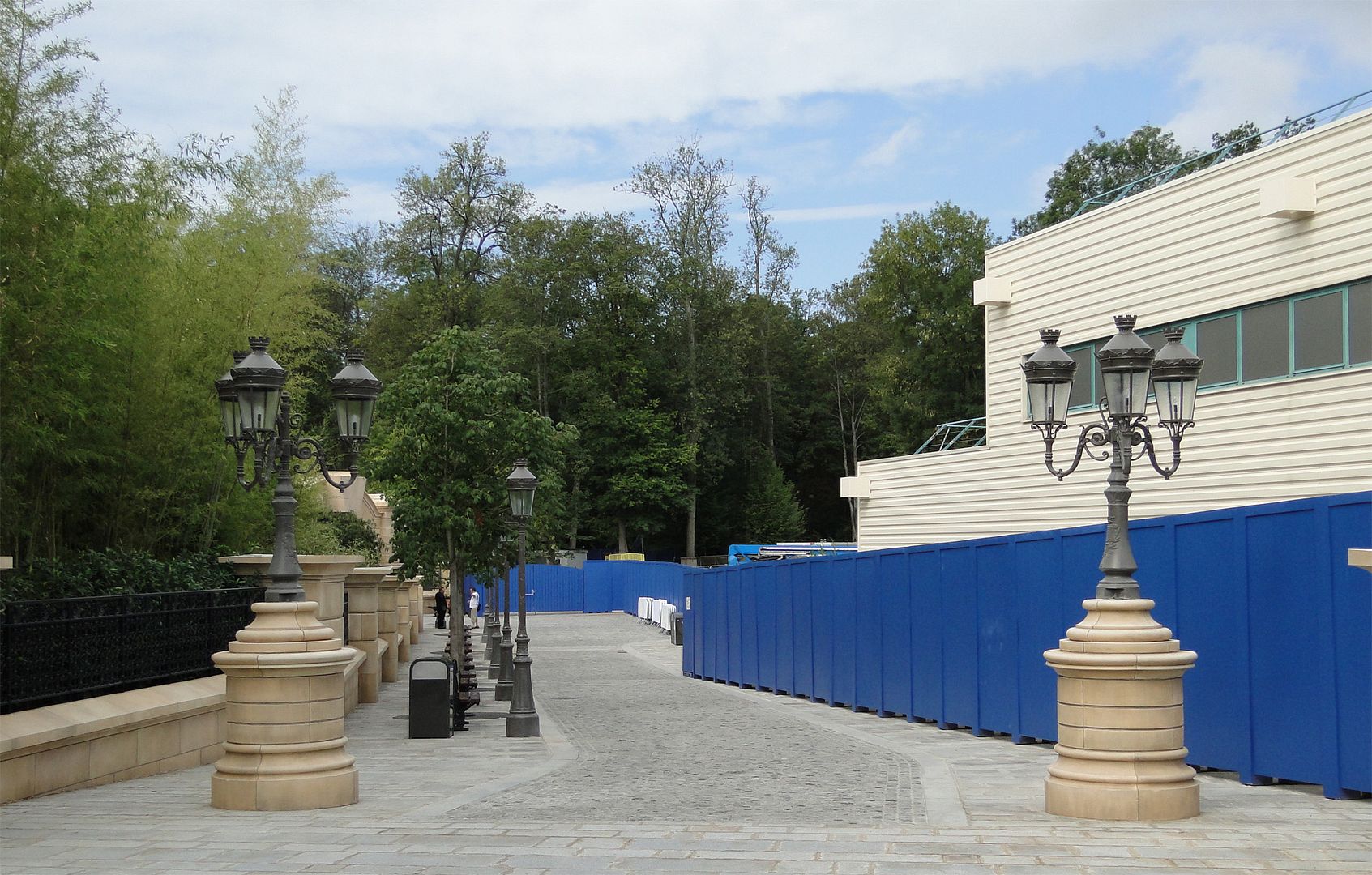 There is a good reason why DLP Imagineers themed the path this way: it leads to the other entrance of Toy Story Playland - where guests can enter the land going through the blue monkey barrel - but in two years from now it will also be the street leading to a new Ratatouille dark ride and the "Paris" area you see above.
I know you'd like to see clues and proof. First, let's have a look first to this Parisian street with its cobblestones in the ground and typical Parisian benches and lampposts. The first picture below is a panoramic, click on it to see it in larger scale.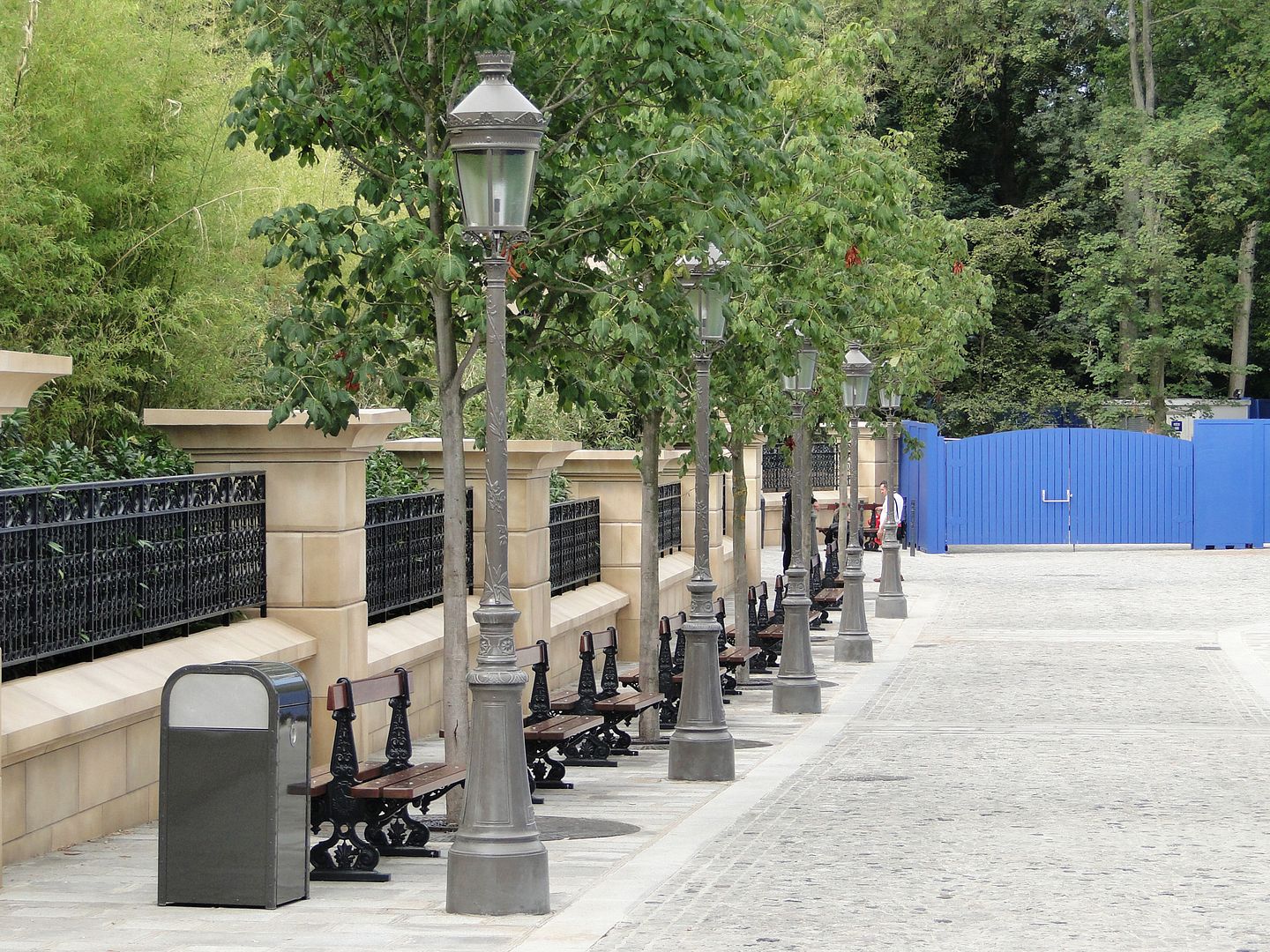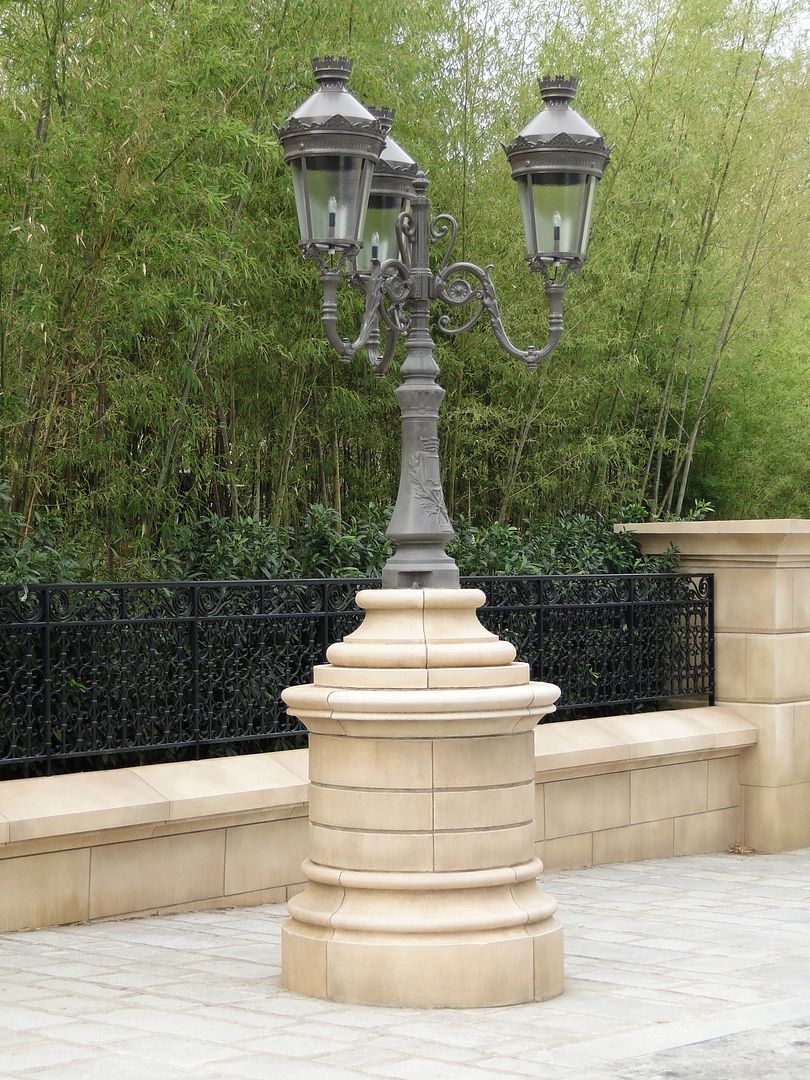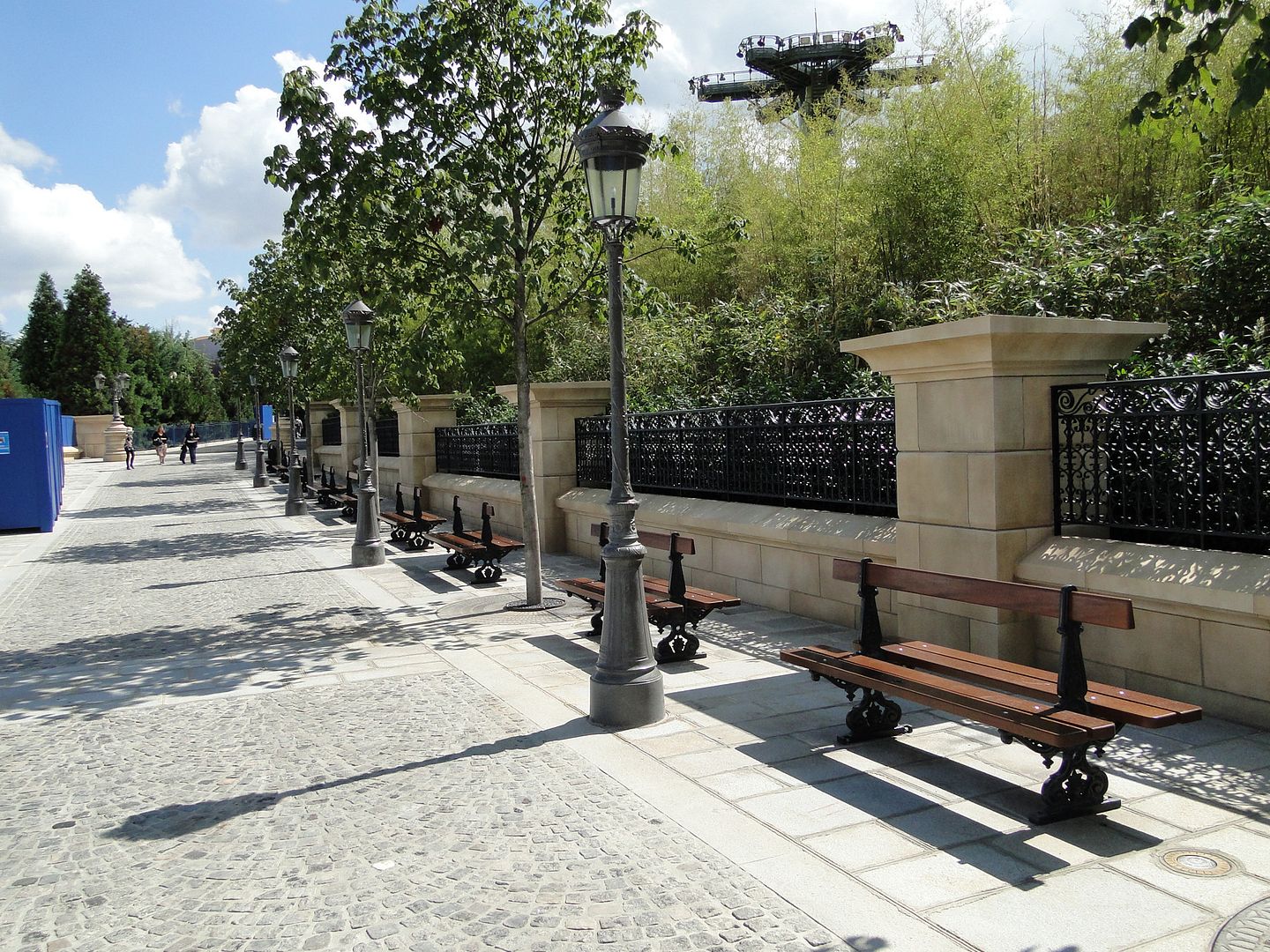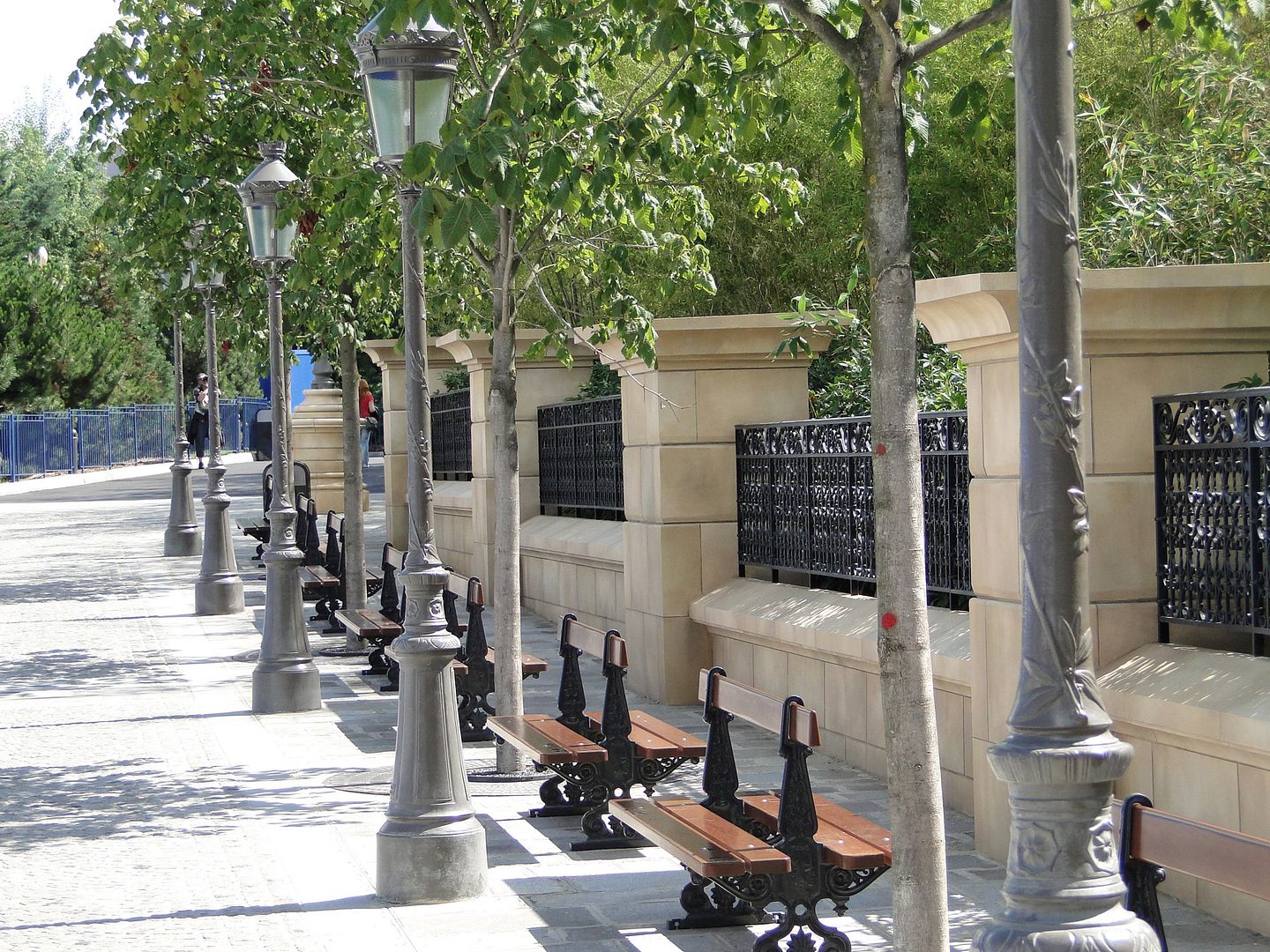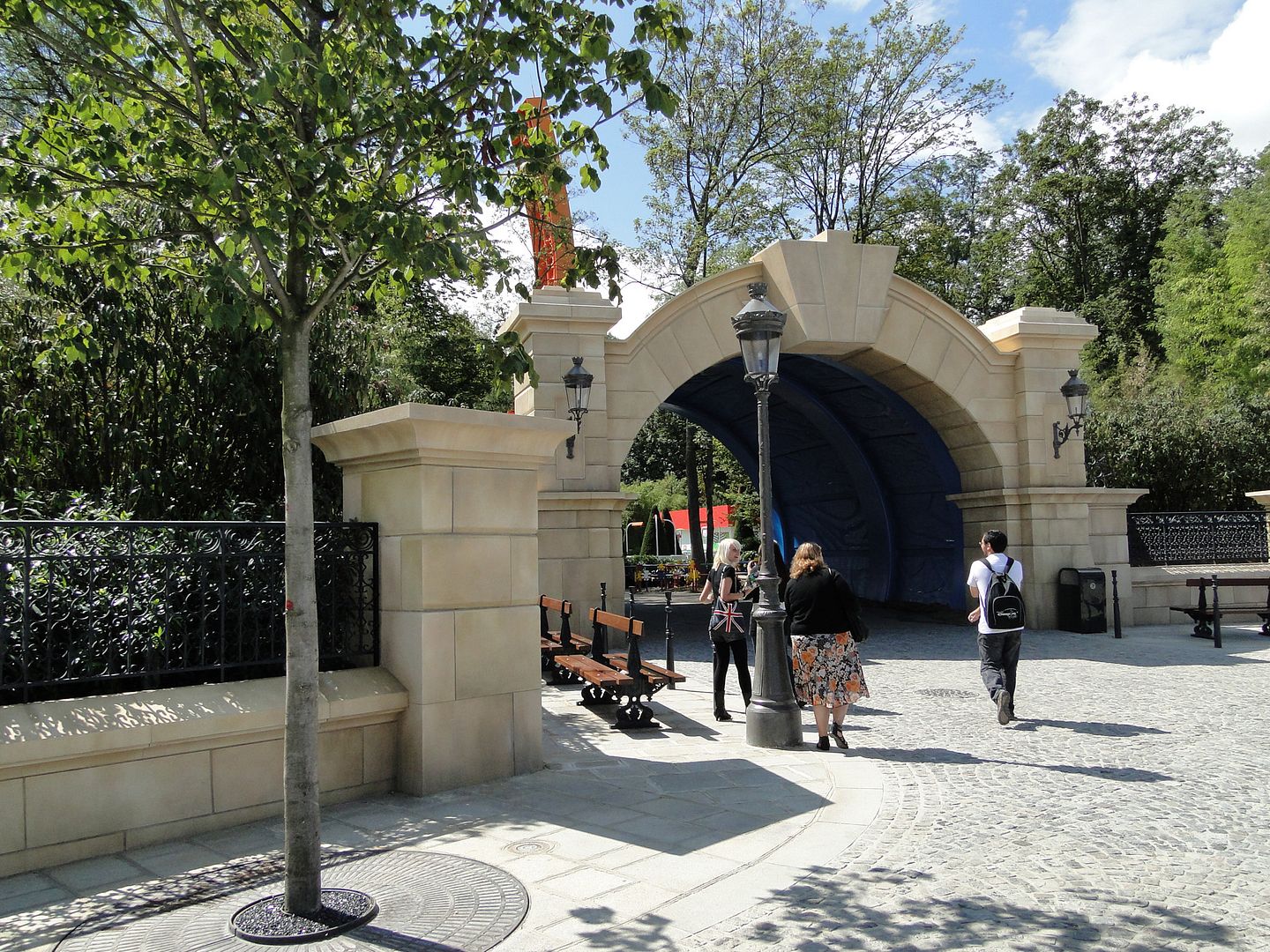 Previously, I told you about a sculpture of Gusteau - Ratatouille's chef - which was to be sculpted on the stone arch stuck to one side of the blue barrel tunnel. And, as you can see on the picture below, it came true and there really is a sculpture of Gusteau right there in Toy Story Playland.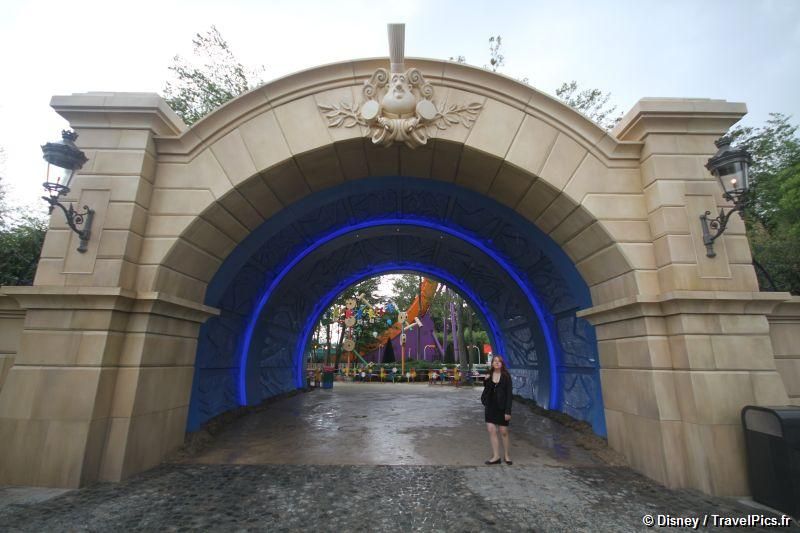 The picture above was shot by Alexandre Rosa, a former Disney and More contributor, during the cast member preview days. Two days later, when the land opened for annual passholders soft-openings last saturday, Gusteau's sculpture was hidden, as you will see on the pictures below.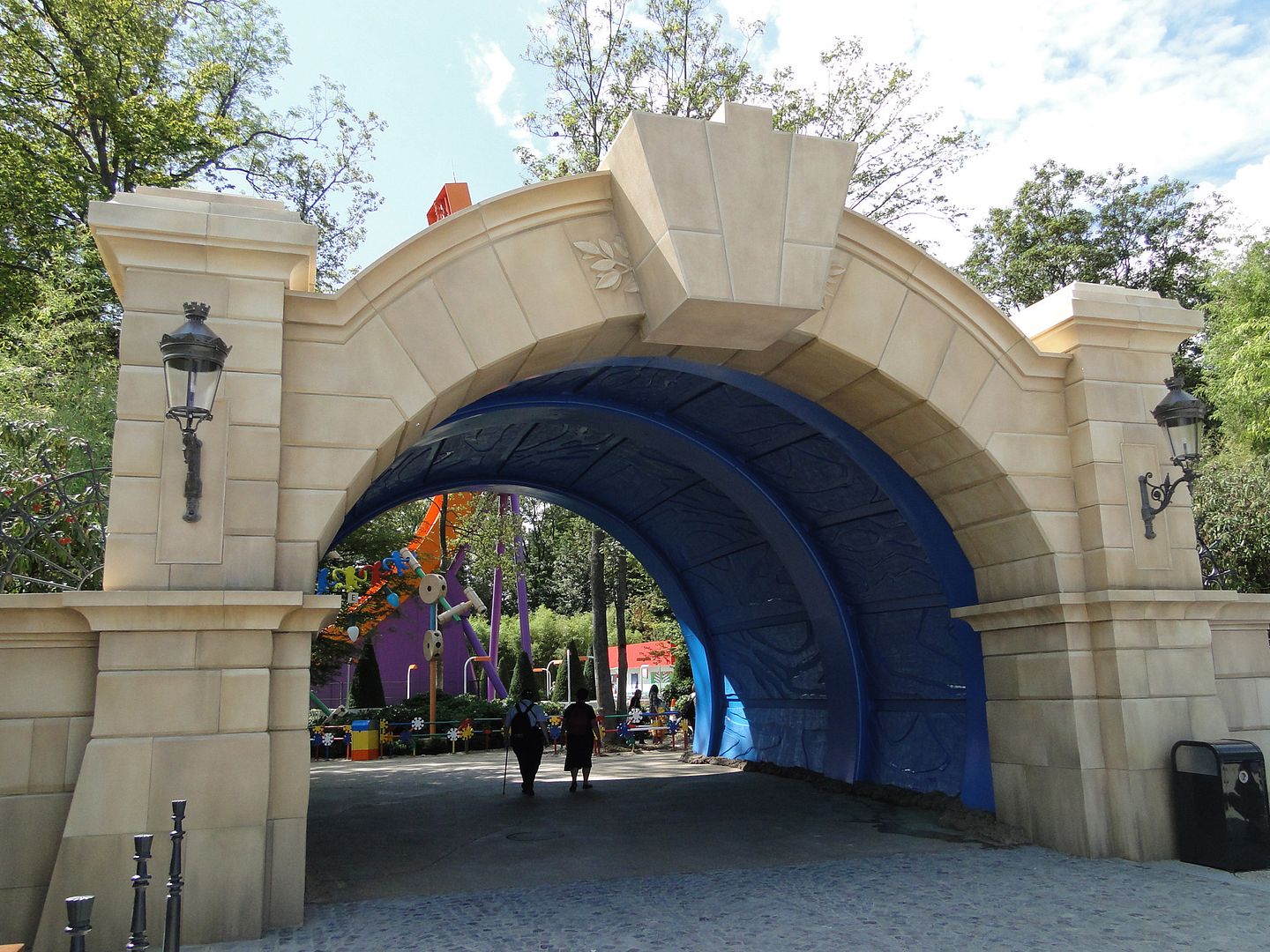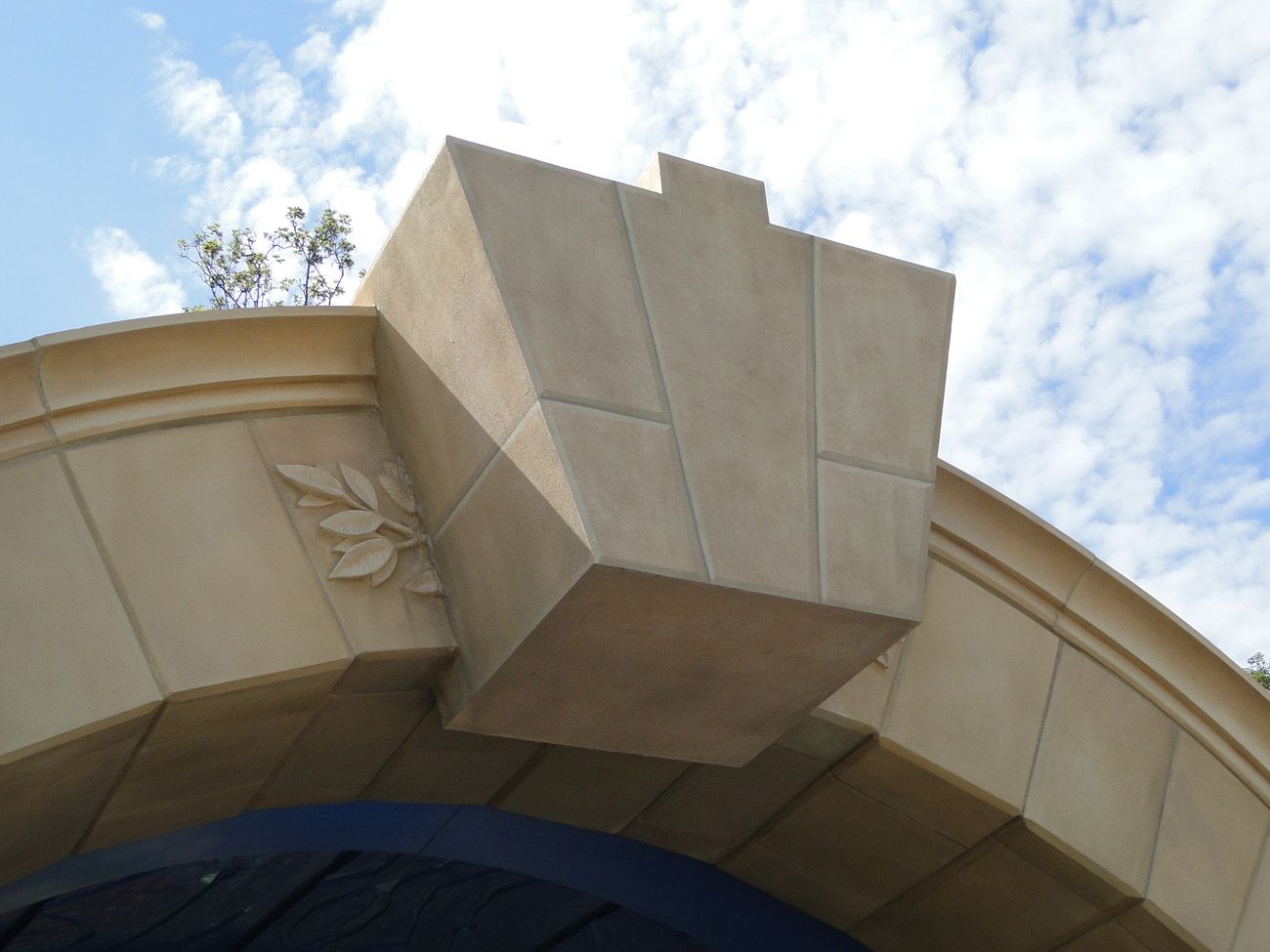 There is a good reason for that - there is always a good reason for anything done by Imagineers! - and it's probably that DLP execs would prefer to keep this new ride a secret. Especially since the new ride is not expected until Disneyland Paris' 2013 fiscal year (which begins October 1st, 2012) and the year of the resort's 20th Anniversary. No more Gusteau's sculpture means no questions from the guests, etc...
Unfortunately, all signs related to Ratatouille couldn't be hidden beginning with the face of Remy, Ratatouille's main character. And where is Remy's face, you ask? Well, actually he is on EACH bench of this Parisian street. Have a look at the picture below...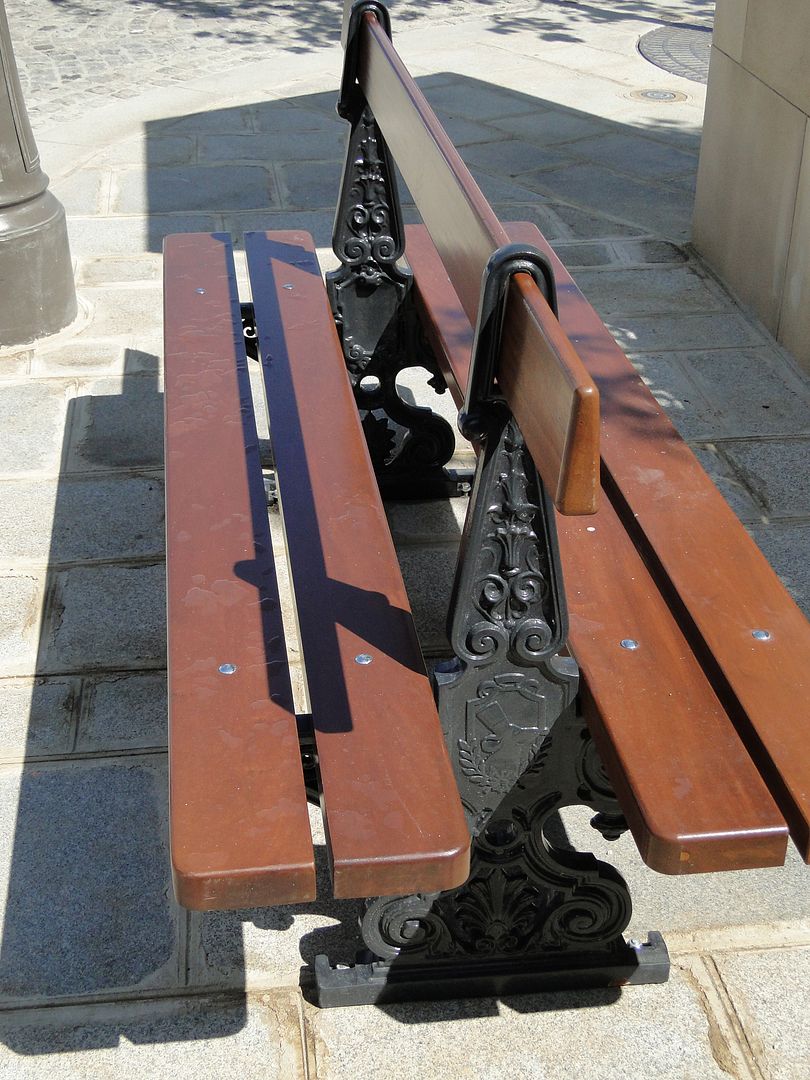 Don't see Remy? Okay, let's have a closer look. Do you see him now?
May be you'd like to see where this awaited dark ride will be built? The next panoramic, shot from the Parachute Drop attraction, will show you this. The building you see on the right is actually located backstage and is the "costuming" where cast-members come each morning to pick their costume - a Paris backdrop is supposed to hide the building when the Ratatouille ride will open. And on the left of this building, behind the blue barrel, is the land reserved for the Ratatouille ride and Paris area.

Edited:
Christian, from
www.eap-magazin.de
just sent me this picture showing the land where the Ratatouille ride will be build. Note that there is on the left more land that you don't see on the picture. As you can see it's a pretty big area and I wonder if they will keep the big trees located at the center of the land... my feeling is that they will keep them and it will be a good idea.
I don't want to be provocative, but with the Parachute Drop ride DLP Imagineers provided to us the perfect observation point to have a look at the upcoming works and shoot pictures of the future Ratatouille area... Work, by the way, should begin this fall or early next year as it will be a major ride - with a budget estimated around $130-150M. As I have mentioned before, the ride will feature trackless vehicles and 3D projection effects along the ride. Those of you who complain that Toy Story Playland only has re-themed carnival rides will only have to wait two more years to be happy and get the E-Ticket ride you've been asking for.
If you enjoyed this special report, thanks for your support! Paypal donations can be sent to: lawrence55@wanadoo.fr
If you're looking for a great gift to offer to anyone you love - including yourself - Alain's "Disneyland Paris, From Sketch to Reality" book with its 320 pages and 750 pictures - including 250 renderings from Walt Disney Imagineering - would be a GREAT gift for any Disney fan!
Alain Littaye is the author of the acclaimed Disneyland Paris "from Sketch to Reality" book. He still have some copies of this hard to find book. and, as he is one of the two authors of the book, each copy will be sign specially for you or anyone you wish. Of course, don't forget to tell the name to whom you wish he dedicates the book.
Price for one copy of the english updated edition (with the text in english) is 87 Euros + 15 euros shipping to any country. Payment can be done with Paypal.
You can see some inside pages of the book at the link below and to order the book please email me at: lawrence55@wanadoo.fr
Paypal payment can be sent to: lawrence55@wanadoo.fr
Pictures: copyright Alain Littaye - Disney and more
Arch with Gusteau's sculpture picture: copyright Alexandre Rosa