Visit DLP 4-8 July
Hotel(s)
We arrived there early in the afternoon on the 4th. The hotel and surroundings looked nice enough and the room (one KING-size bed and a bunk-bed for the kids) is also big enough. There is a small pool (with one slide for the kids), a decent (although somewhat expensive) buffet-restaurant and a (very understaffed) bar. The shuttle service brings you in about 10 min. to the parks.
On the 5th we rose early and had a nice buffet breakfast. Around 8.30 we were back in the car towards Hotel New York. This was a very, very long drive of at least 5 minutes! The check-inn was fast and before we knew it, we could visit the parks (but later more about that).
We had a lakeview room in the Midtown part on the 5th floor (or 6th as they count in the States

J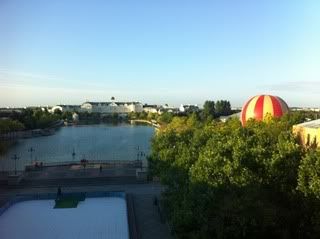 Walt Disney Studios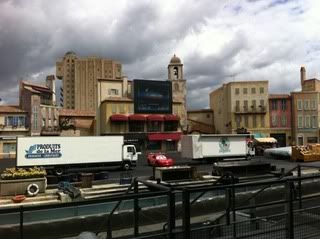 DLP
Our other two days we went to DLP. And although the summer season had not officially started, the park was packed! Especially on Thursday the 7th, the park really was too busy. But since we were there with/for our kids and had more than enough time, we decided to take it slow.
I really did like the Tarzan show in the Chaparral theater BTW. Plus old time favorites like Autopia, BTM (got to ride it 3 times in a row with fast passes

J

), POTC and my kids really liked the two playgrounds (near the pirate ship and Pocahontas Indina Village). And the area around Pocahontas Village really is a nice and quit area to wind down a bit from the business elsewhere in the park.
Besides the (still) obvious need for more refurbishments, my biggest complaint is the fact the DLP has not had a real new attraction for many, many years. And attractions like Star Tours and Captain EO are really showing their age. Some fresh attraction blood is really necessary here!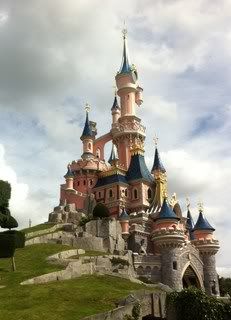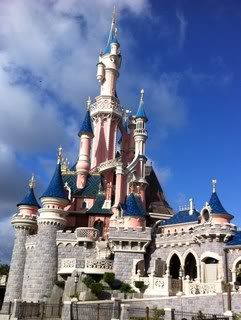 View from Pocahontas Indian Village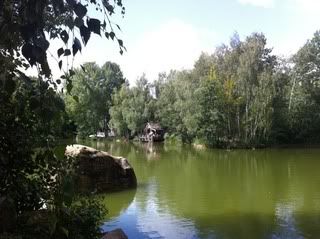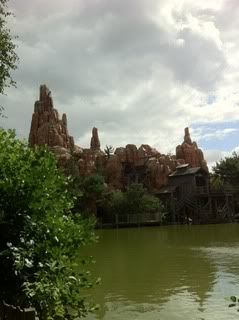 Disney Village
Not really much to say about it. Despite the need for refurbishmenst here also (especially the pavements!) and the fact that here also some cohesiveness is missing, I still like the place. Especially when it is busy, Disney Village really comes to life.
Overall
I (and the rest of the family) had a great time. Visiting DLP with kids, really gives it another dimension. And the rush to go from attraction to attraction disappears a little. It gives you more time just to enjoy the park on itself.
You can really see they are trying to make the parks better, but they are not there yet. WDS needs more attractions, more theming and overall more cohesiveness. DLP needs more refurbishments and above all; new attractions! The resort needs als more TLC, especially the pavements in Disney Village and the plaza between the parks. The hotels (and specially HNY) need to be updated!