After our wonderful
Transatlantic voyage on Cunard's Queen Mary 2,
we took Eurostar over to Disneyland Paris for the weekend. We had a really great time, but it was very cold.
Eurostar departs from London's Waterloo International station until next month, when it moves to another station.
We had a few hours to spend in London, so we waled to the Thames and saw the London Eye.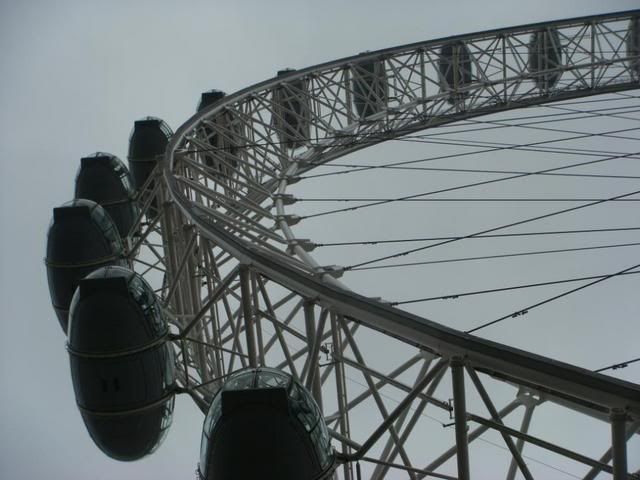 And also saw Big Ben and Parliament.
Westminster Abbey was nearby too.
Disneyland Paris had a few displays around the station.
In a few hours, we were in Lille, France - to change to another train.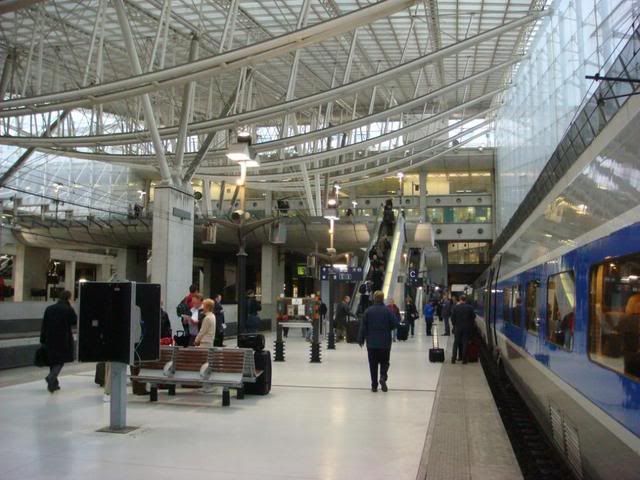 The TGV took us from Lille to Marne La Vallee, stopping for a few minutes at Paris' Charles De Gaule Airport.
We arrived at Marne La Vallee around 6:00 PM.
More to come ...