Technically my g/f won the prize. She was in the right seat on the right ride at the right time.
The whole day was beyond fantastic and the suite is something we will never forget.
I have limited photo's but the g/f was given a photo cd of the whole experience.
Just a few pic's:
Our Queenie moment,
Almost passed out in the tub around 3am,
All the special touches you'd expect from Disney
What better view from a front window?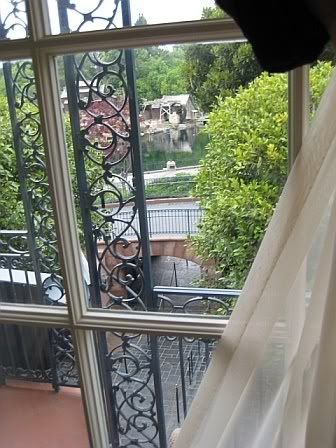 I believe TRL saw us in the parade. Maybe she has pic's of that?
Disney rolled out the red carpet for us and its something we will never forget.