Well folks, it has been almost a month since I posted a Trip Report and over a week since I started loading pics for this, so sit back and enjoy.
I arrived at Disneyland at around 9:00 A.M. that day.
As usual, I bring my tea with me to drink.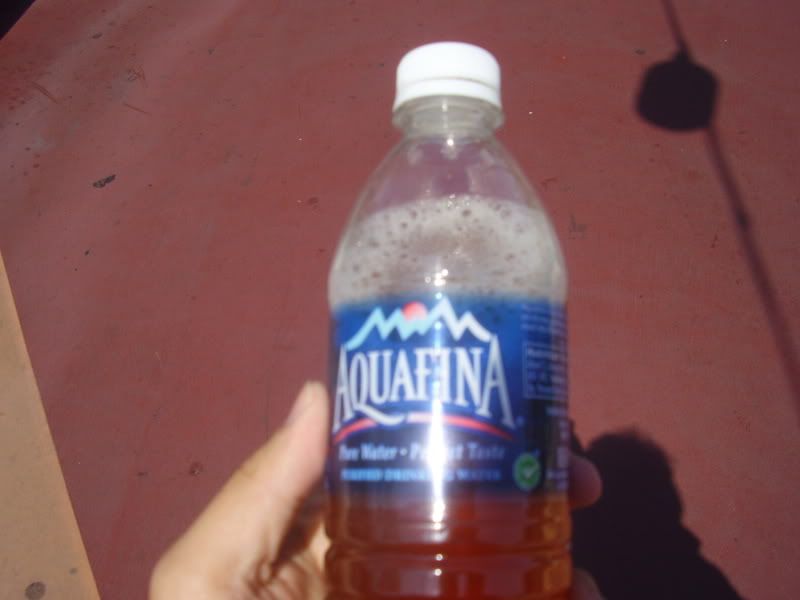 Here is a friendly reminder from Timon and Pumbaa:
After coming into the park, I decided to take a picture and promote Disney's newest show: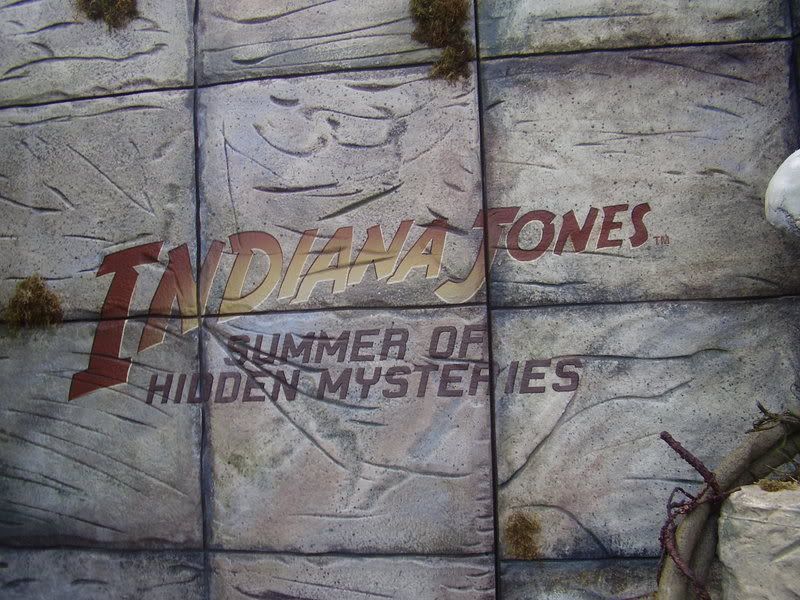 After a quick stop in Adventureland, I decided to take a look at the waiting line.
I decided to stop on over to Space Mountain to check the waiting line in person.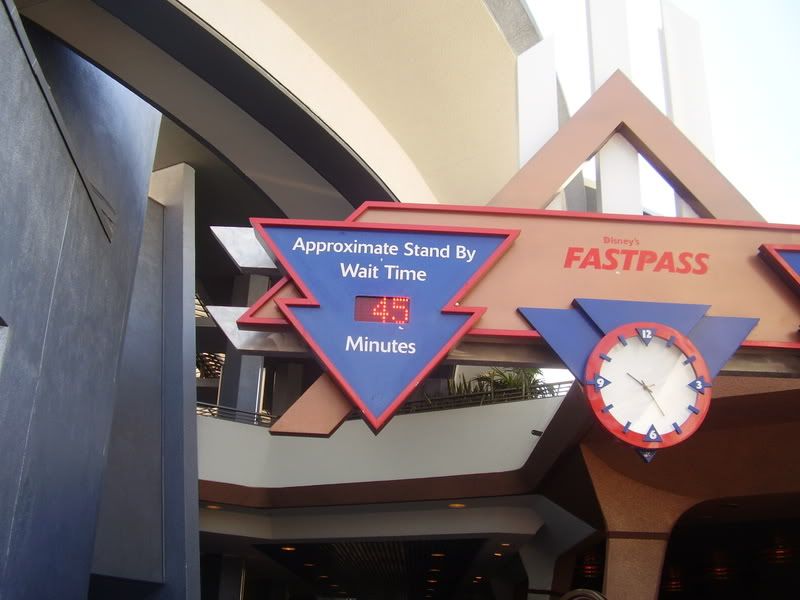 The board said 30, but the line is 45 miuntes...sigh....so I did the easiest thing: grab a fastpass.
I decided to head on over to Roger Rabbit. I decided to look at the progress of the IASW rehab.
Unfortunately, when I got to Toontown....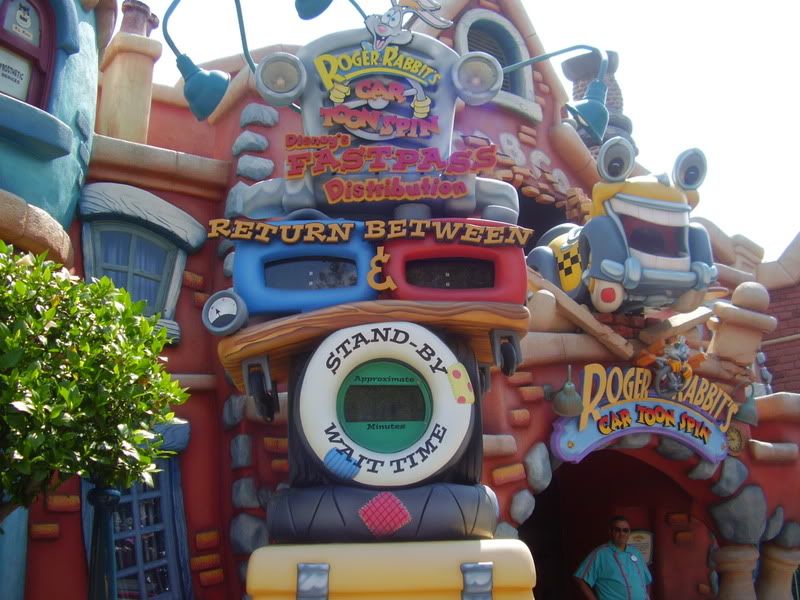 "NNNOOOOOOOOOO!!!!!!!!!!!"
So as a backup plan, I decided to finally go to the Golden Horseshoe Revue to see Billy Hill.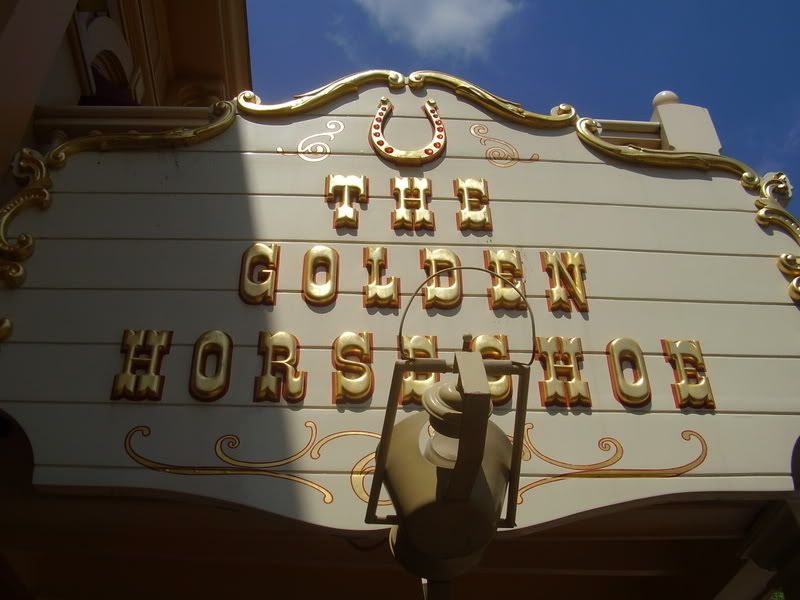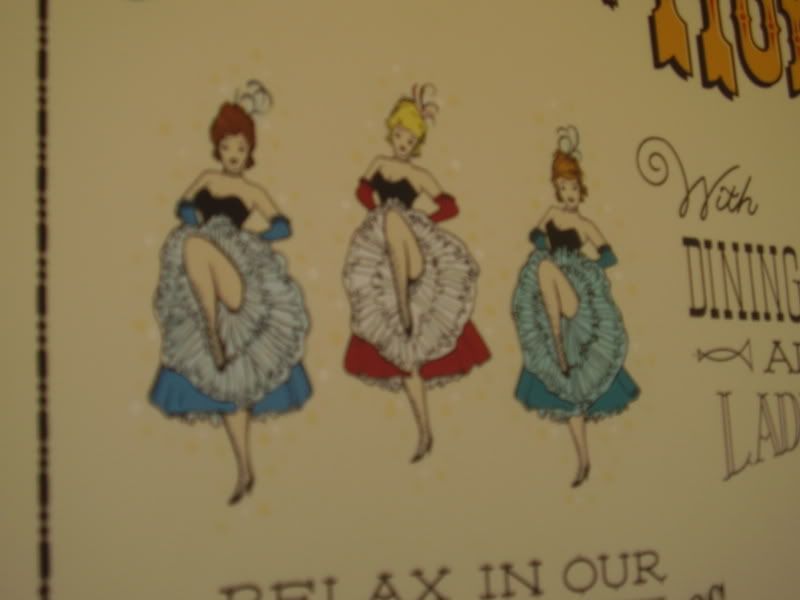 Now this is what makes the west wild...CANCAN Girls!!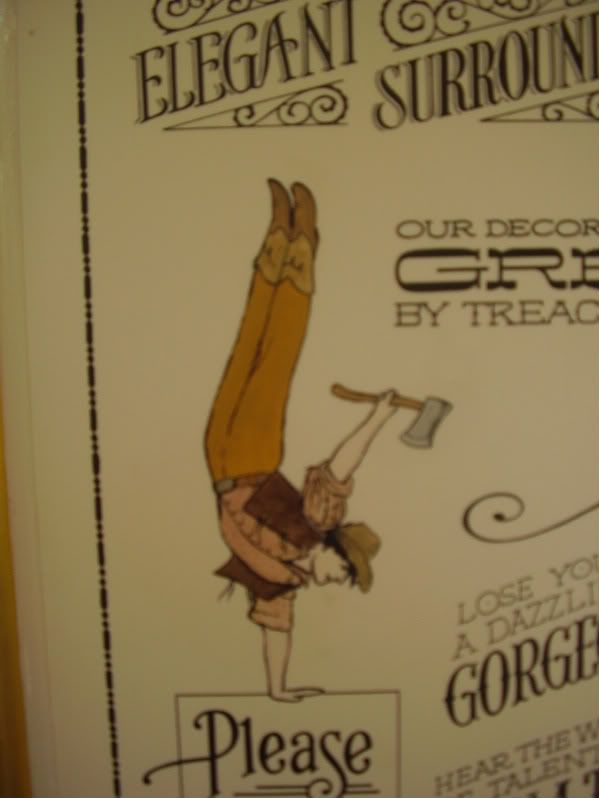 I didn't know Cowboys came from the Circus!
I decided to view the show from the balcony.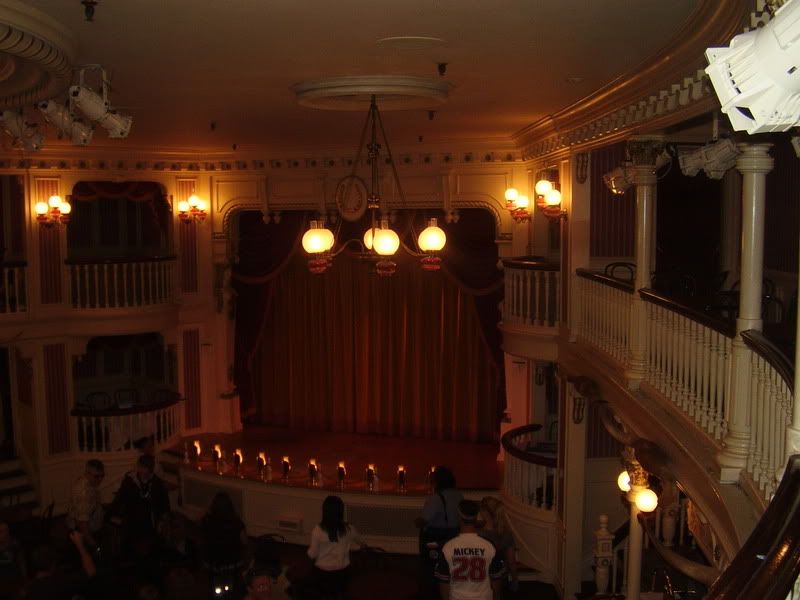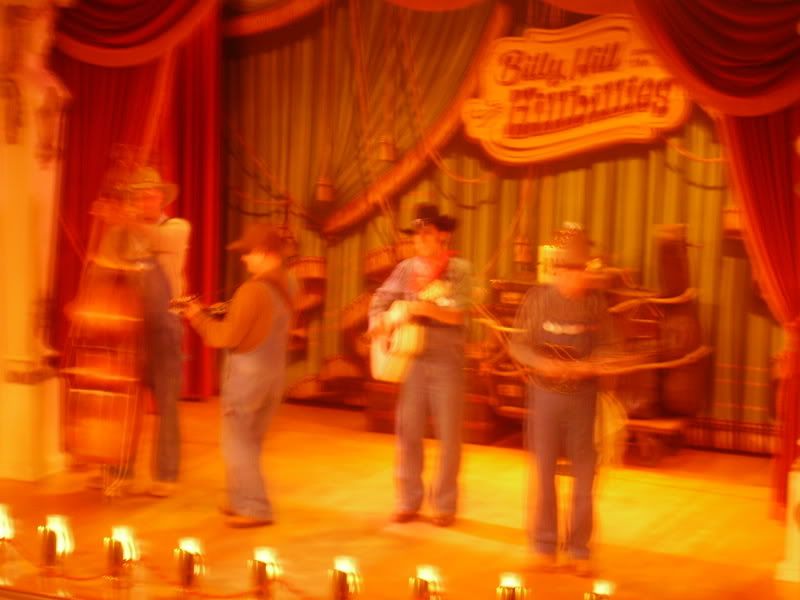 During the show, the troupe performed an Elvis tribute, and did a fiddler version of the "Indiana Jones" theme.
It was getting close to lunch after the show ended, so I decided to go to DCA for something new. On the way out of Main Street, Aladdin and Jasmine were walking by, since Indiana Jones kicked them-excuse me, whipped them out of the oasis.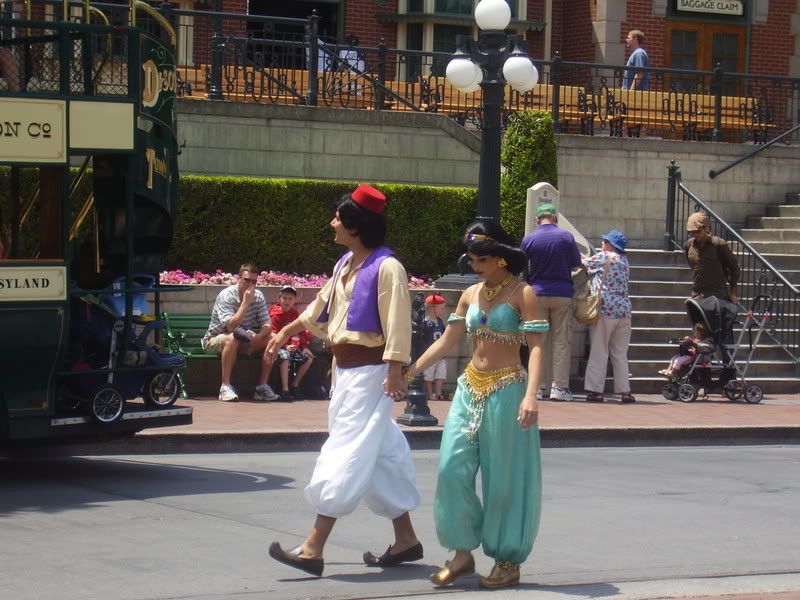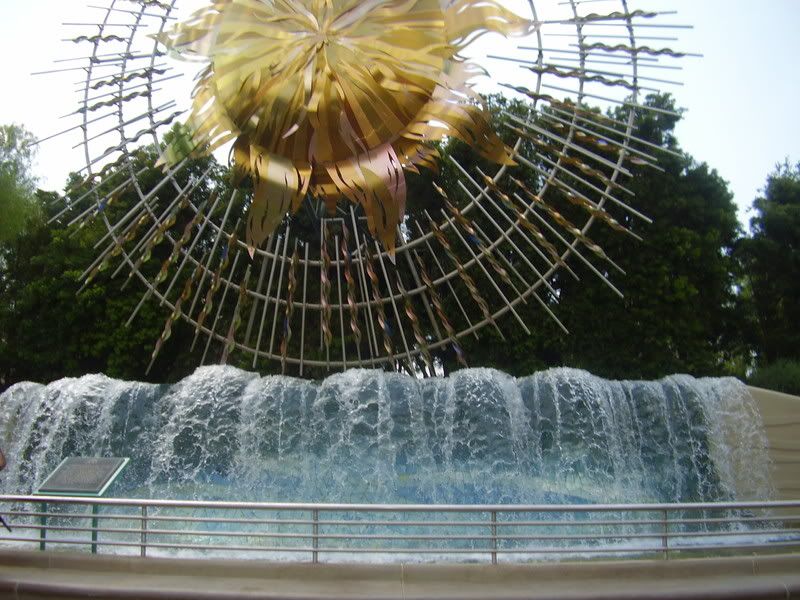 At DCA, the boards across the fountain were removed, and water is rushing again.
I decided to try a meal at the Pacific Wharf cafe near Paradise Pier.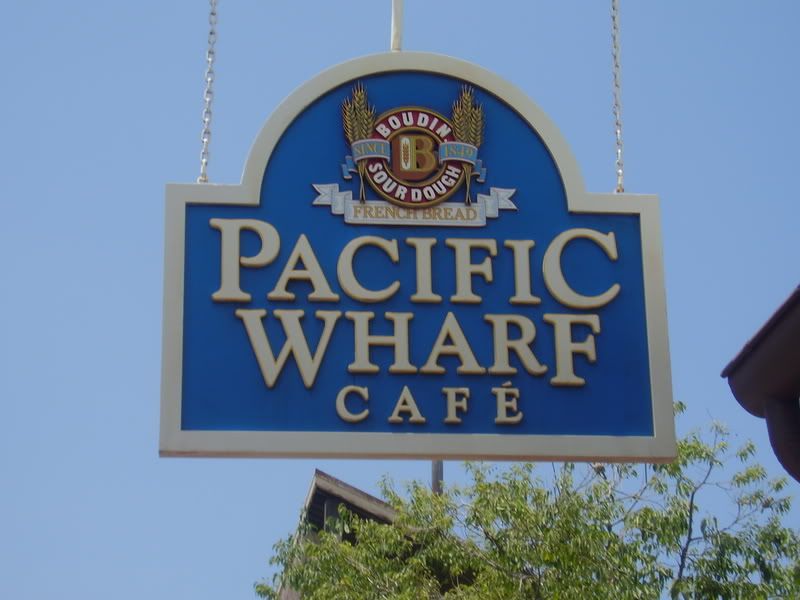 Maybe when I come back, and I have some money, I'll try a Mickey loaf.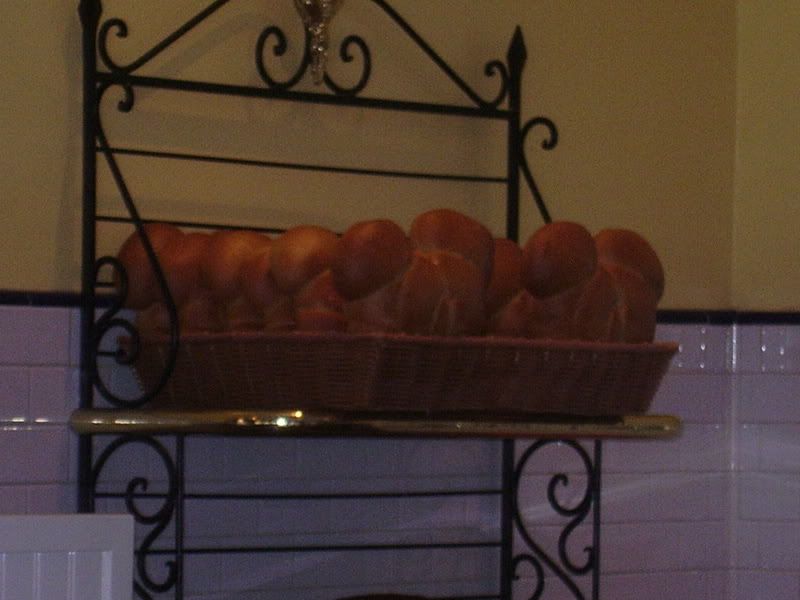 I ordered the Roast Beef and Pesto sandwhich.
Of all the sandwhiches I have had at DLR, this one is actually pretty good!
While eating lunch, some ducks were down in the area.
After lunch, I was going to try and go on a ride on California Screamin' only to notice maintenence working on it.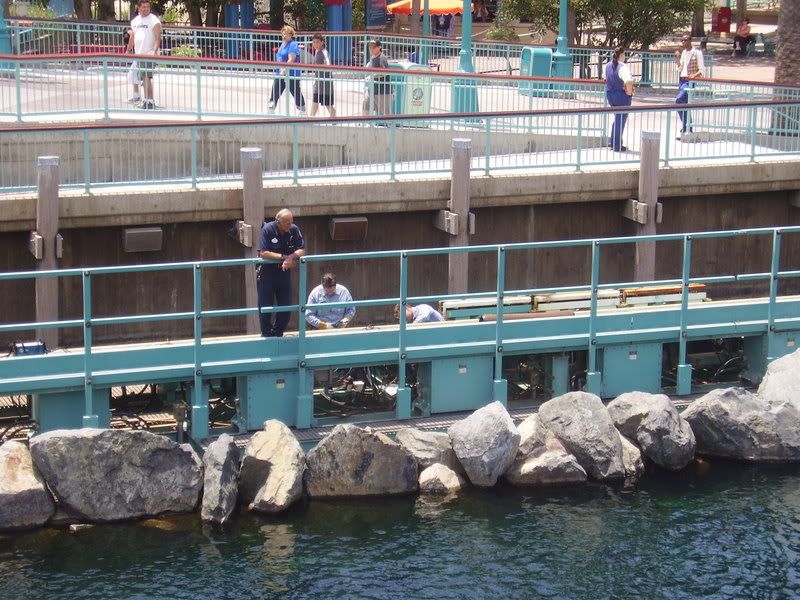 So I was forced to skip it. I did noticed this:
I decided to go for a ride on Mulholland Madness.
I went Single Rider.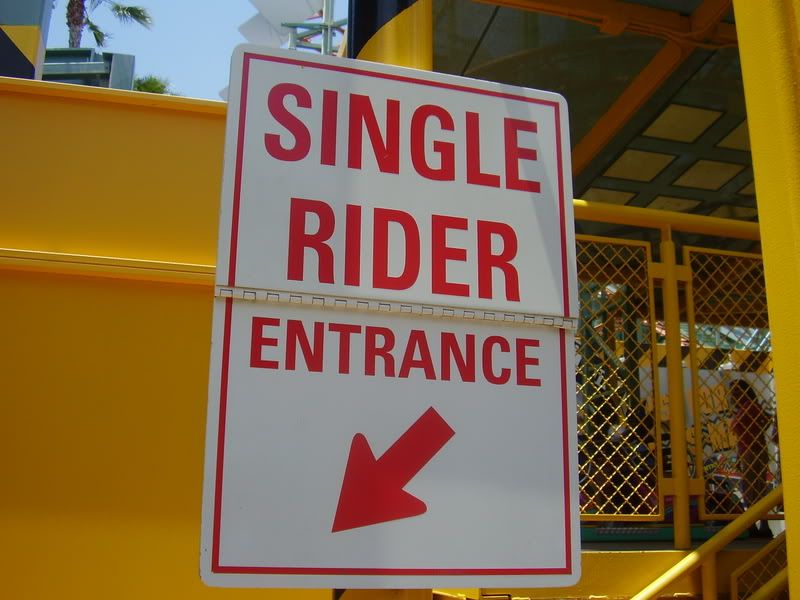 Here are some shots I took from above: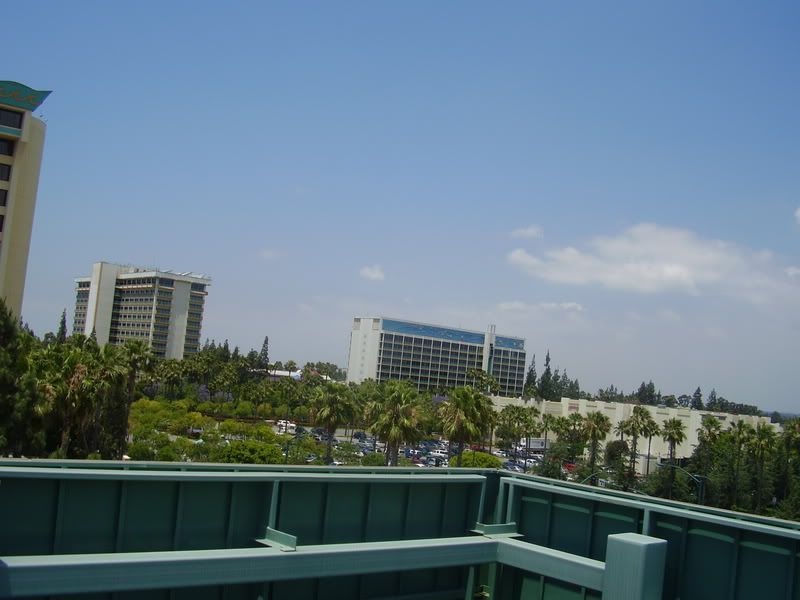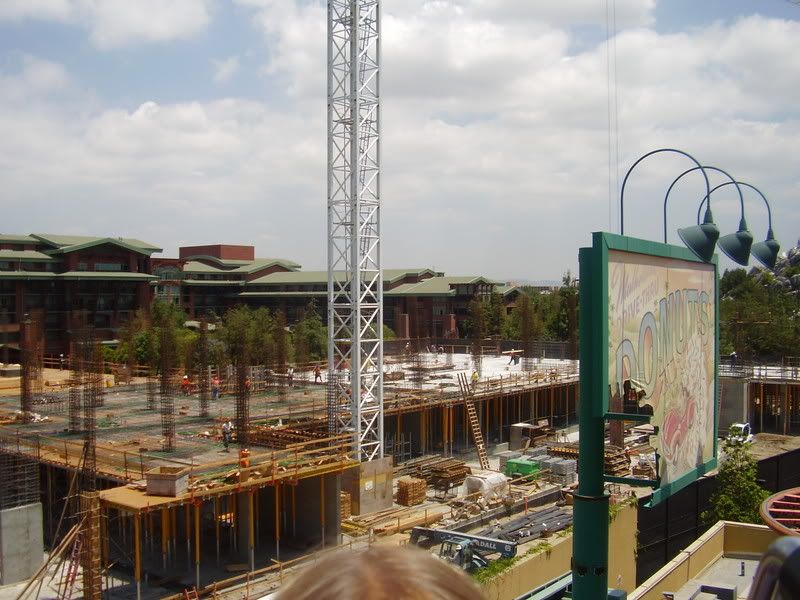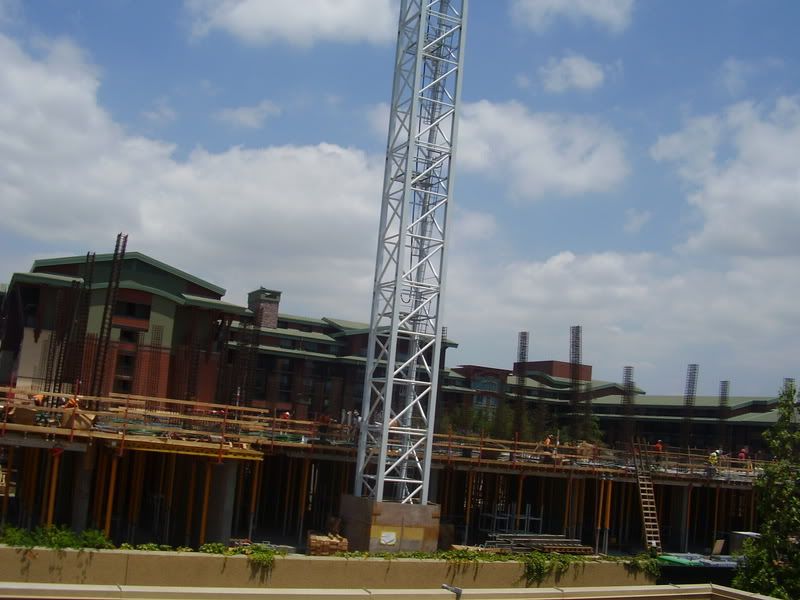 ''
On the way out, I headed on over to the HPB and made a stop at Schmoozies.
These are delicious! You must get one of these!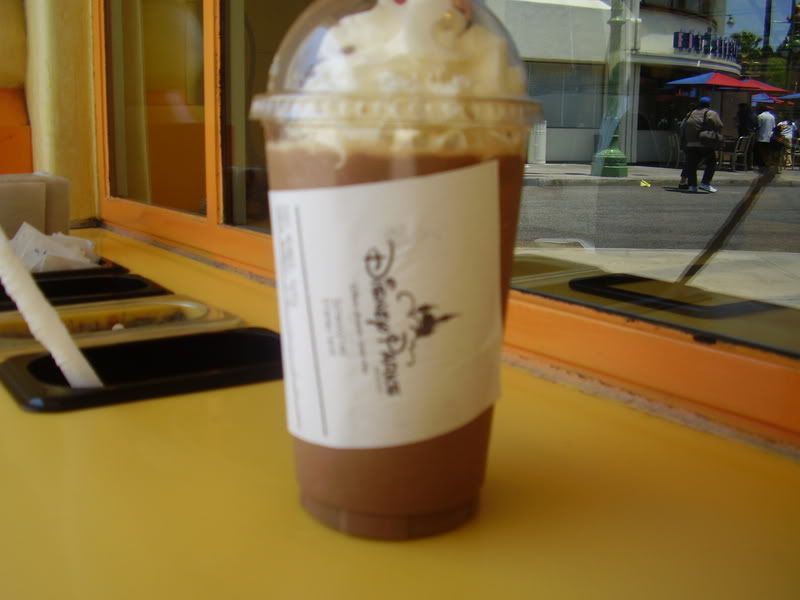 Coming back to Disneyland, I decided to check out Innoventions.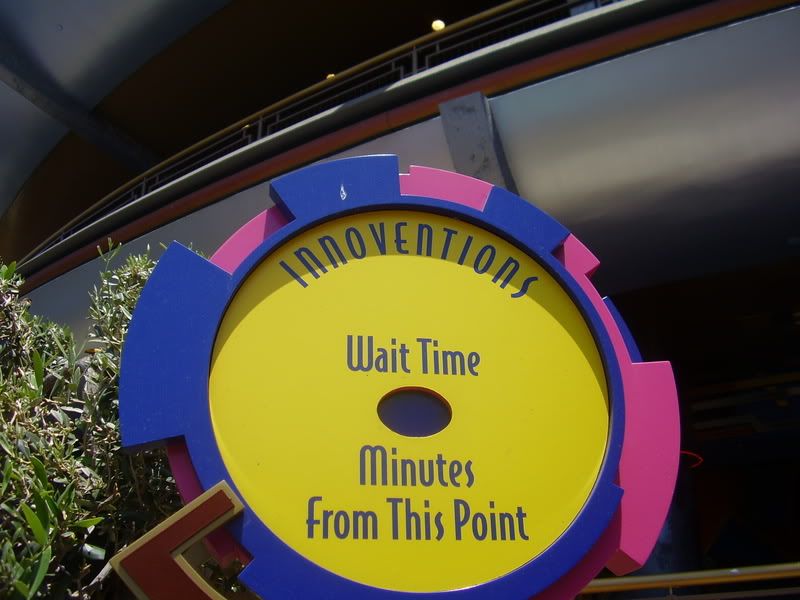 The theater hasn't been rotating because of construction on the bottom level- as so I have been told.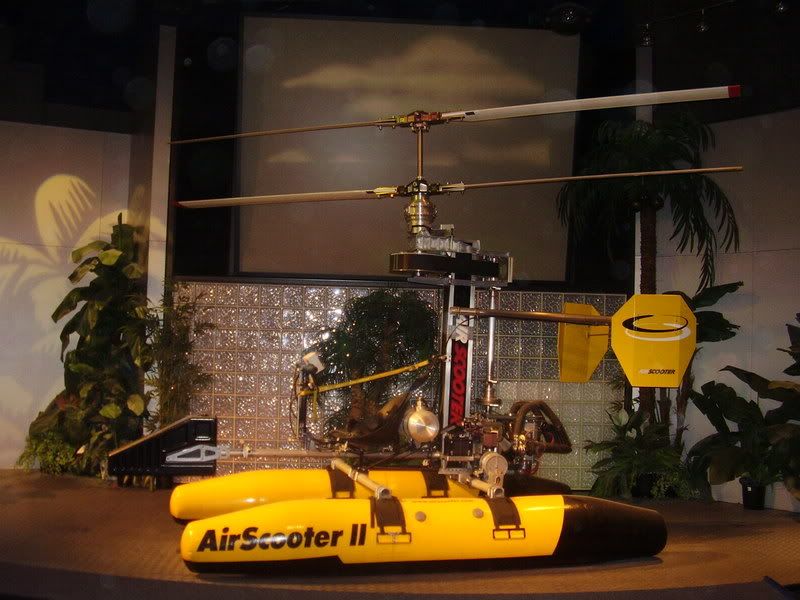 Now what is THIS contraption?
I'll give you a piece of advice when playing this game: if you follow the instructions, you'll never lose.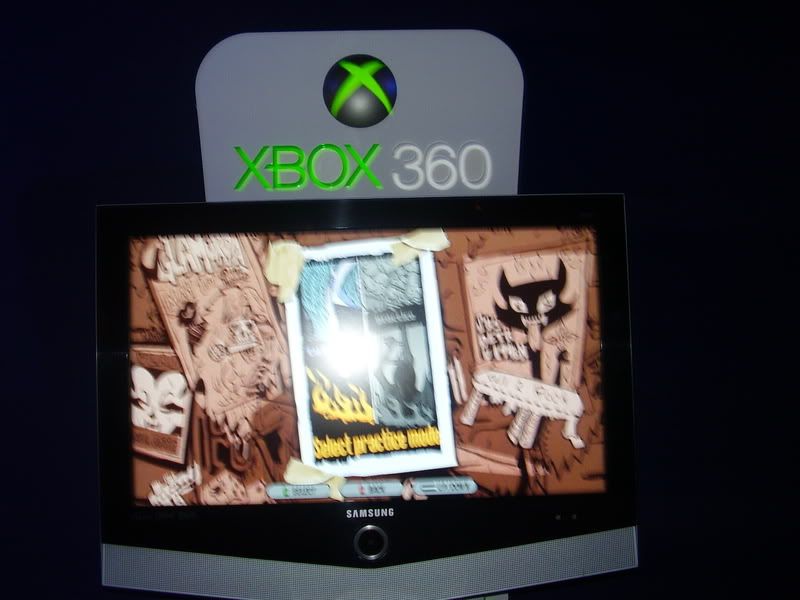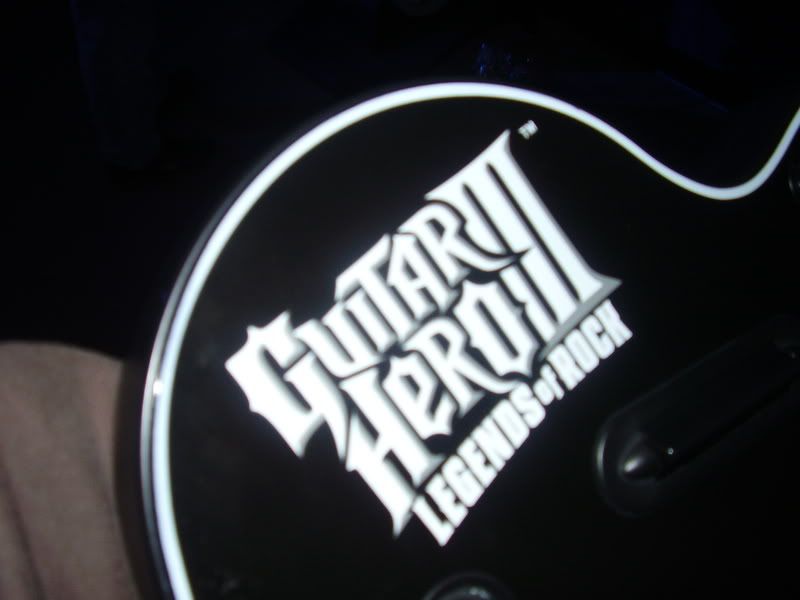 No way! "Guitar Hero" at Disneyland!!???
After killing some time at Innoventions, it was time for a ride at Space Mountain.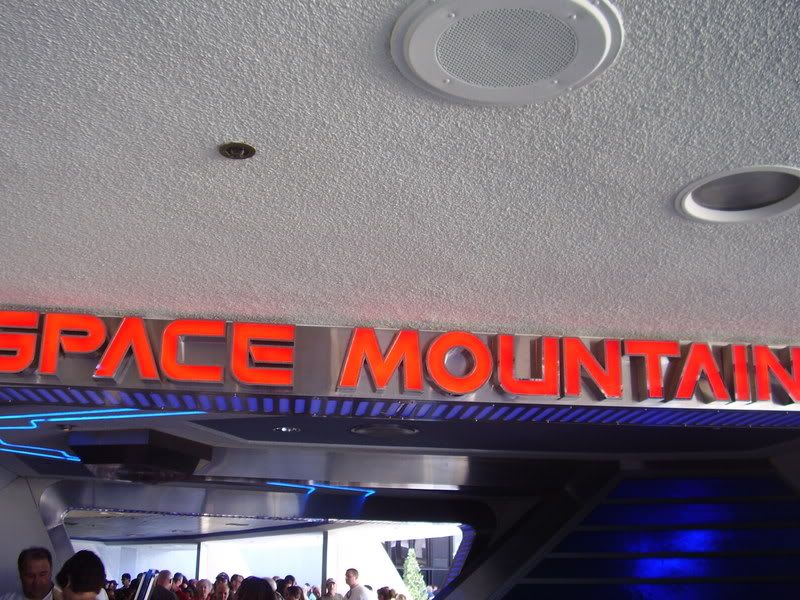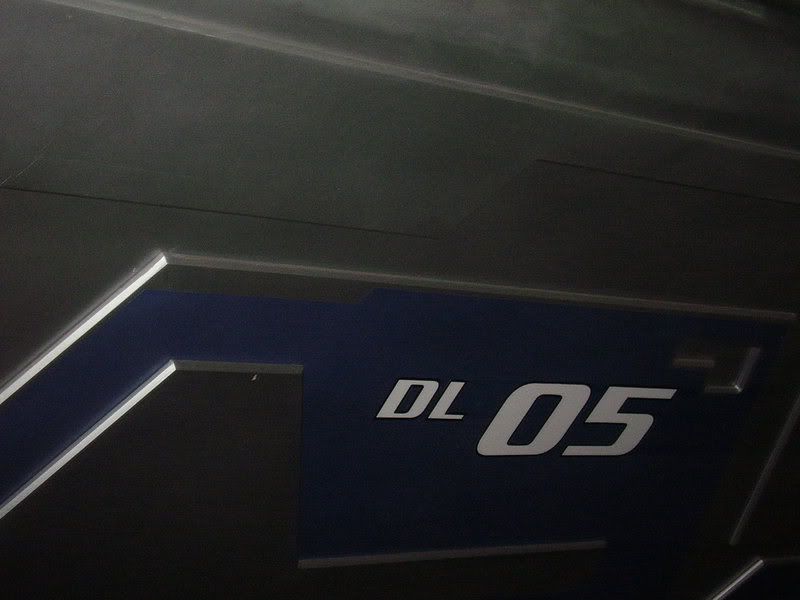 Now here is something i didn't notice before: this must have been painted on there for when Disneyland was celebrating it's 50th Anniversary.
'
Row #3, please. Thank you.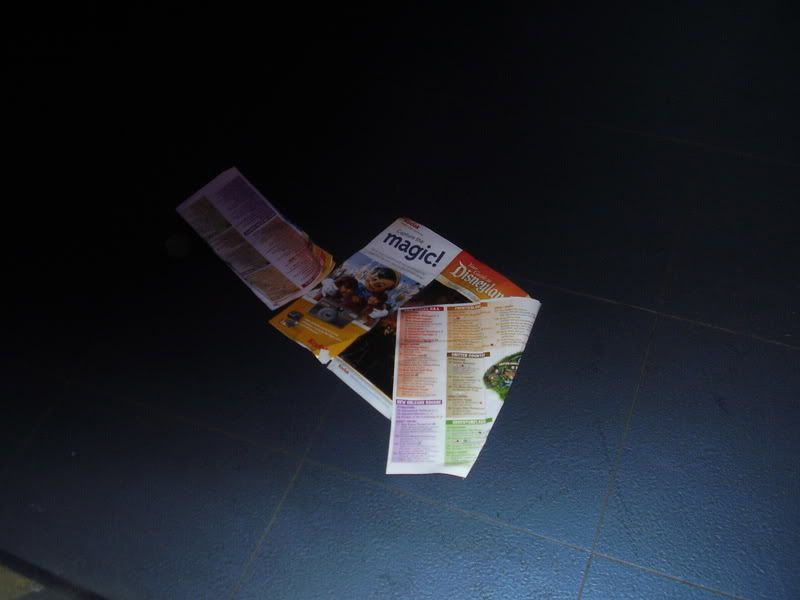 people dropping their maps just before the ride starts? What a world.
After my car came back, it turns out technical difficulties occured- a 101!
After Space Moutain, I decided to head on over to Toontown to see if Roger Rabbit was opened, and while walking through Fantasyland, I noticed a new character: Beast!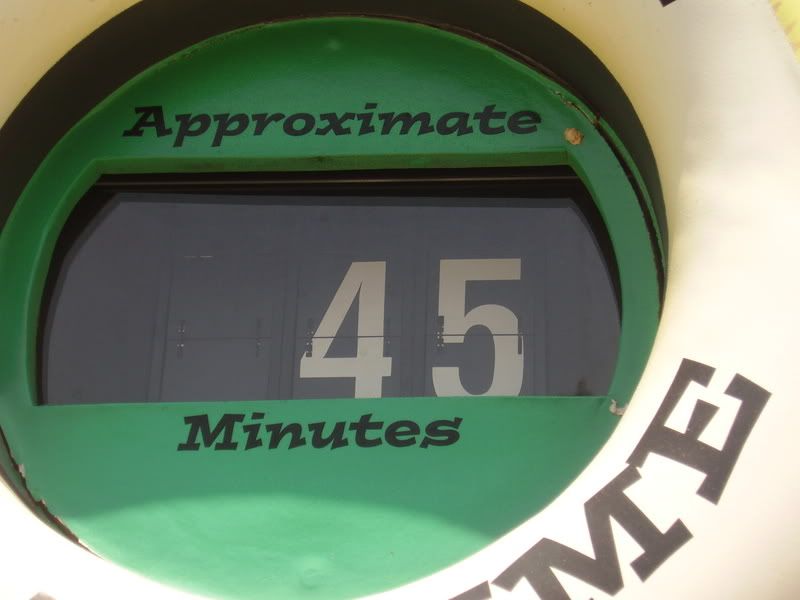 I said "No Thank You" to a 45 minute wait and skipped the ride for the day.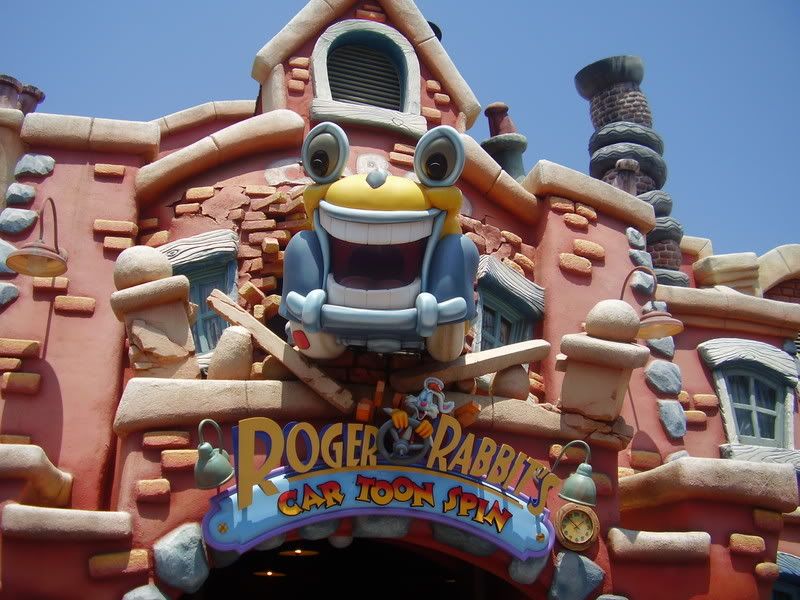 Sorry, Roger....
TO BE CONCLUDED