WELCOME TO DISNEYLAND!
These things were out in the Pinocchio lot
The Guided Tour Garden is closed for refurbishment, so tour groups meet in front of the Guided Tour building instead of in the garden.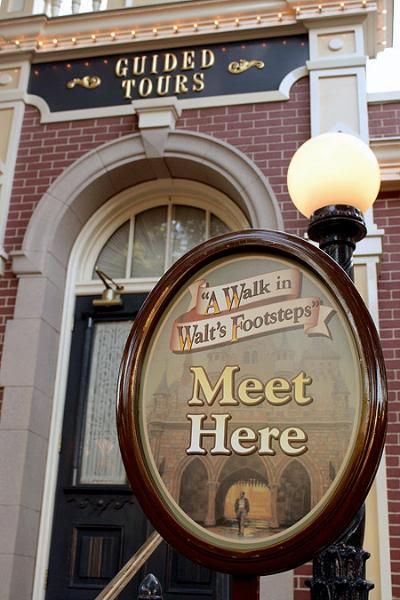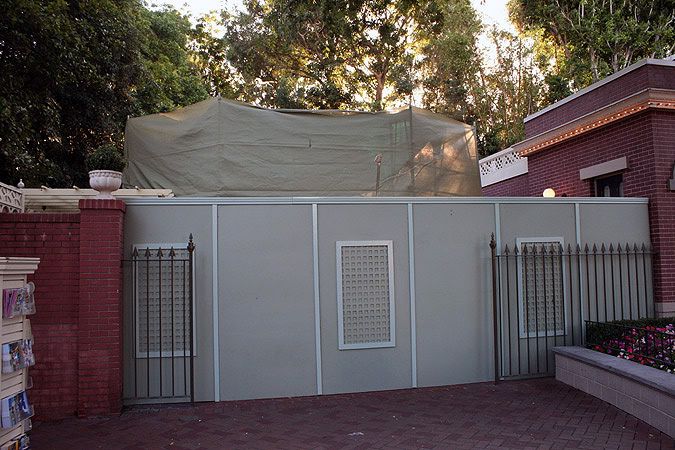 One of Town Square's cannons is temporarily gone...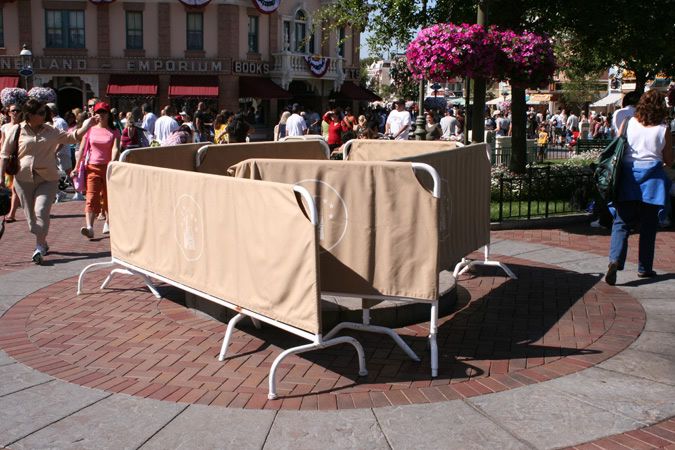 New
Alice in Wonderland
merchandise is available in Disneyana in honor of the attraction's 50th Anniversary.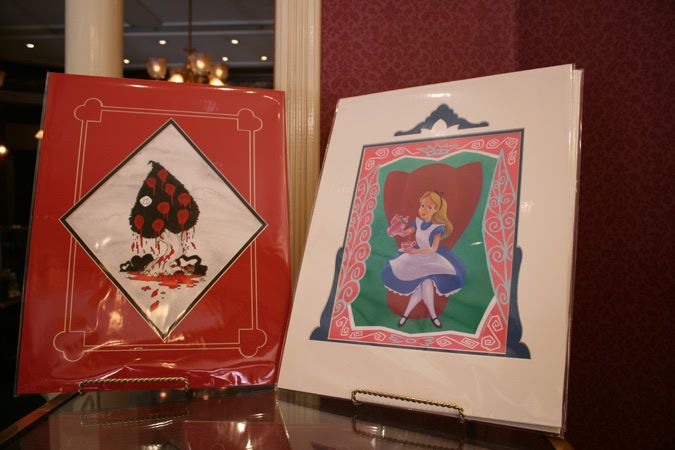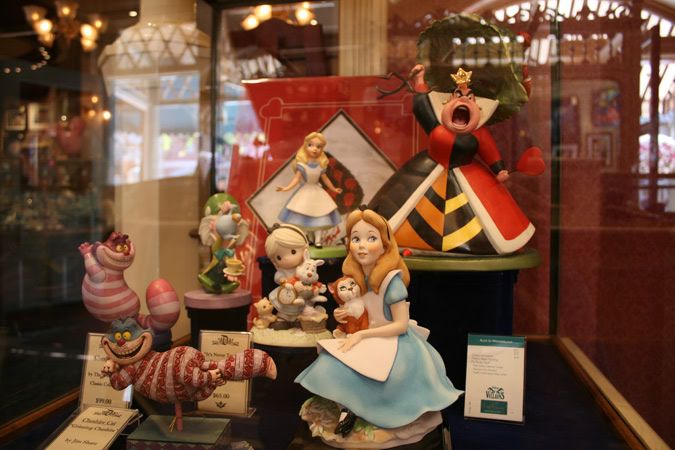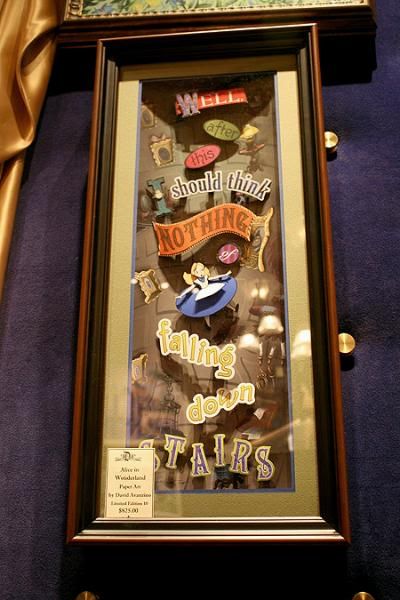 Disneyana also has some events coming up -- including the release and signing of the new Monorail Mark VII attraction poster taking place today, Sunday June 8.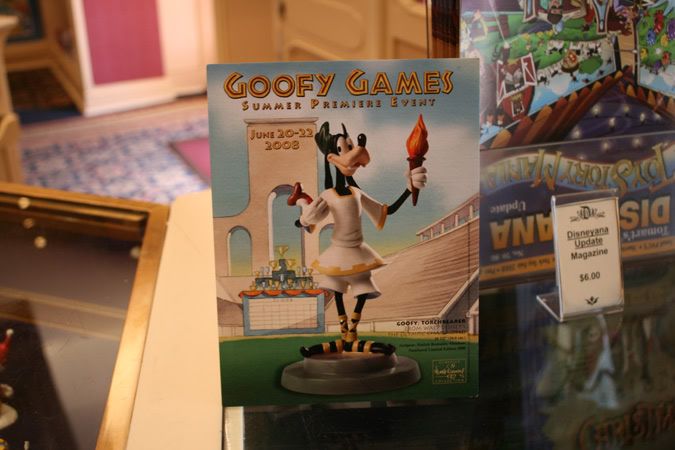 And a couple new pieces are available too, including a print of the poster design for the Goofy short that preceded National Treasure 2 in theaters.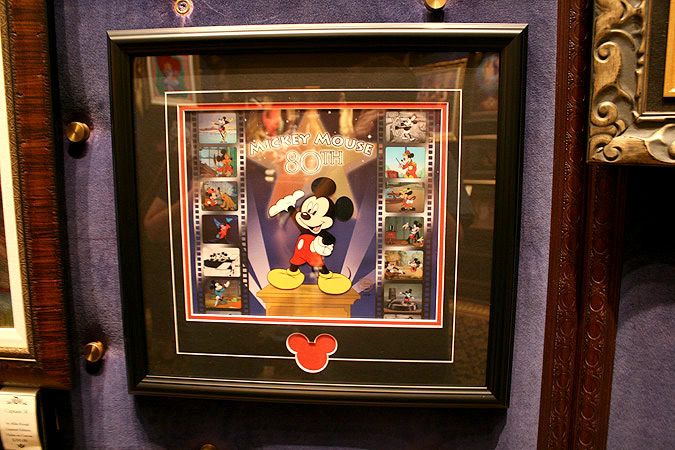 The Plaza Pavillion is now covered in tarps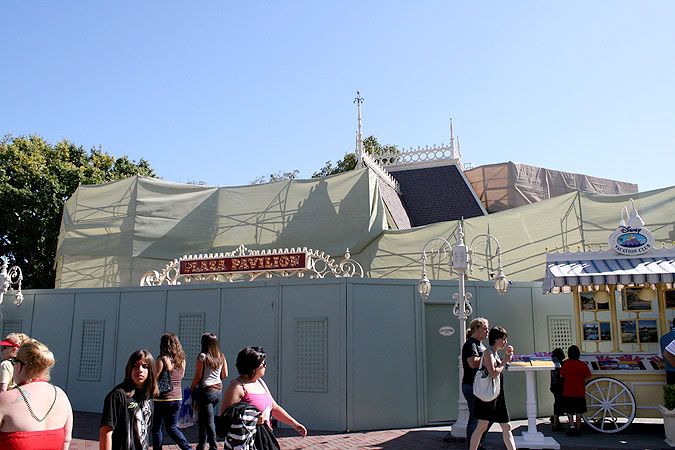 SLEEPING BEAUTY CASTLE WALK-THROUGH
Work is certainly being done in the old Castle Walk-Through...
Hopefully we'll be able to enter the Castle again soon!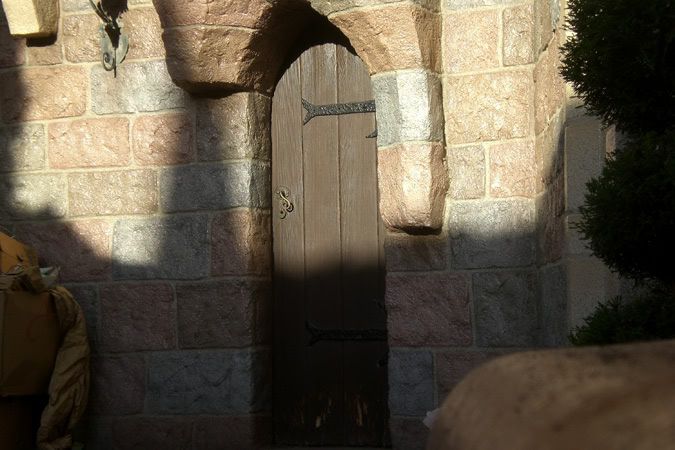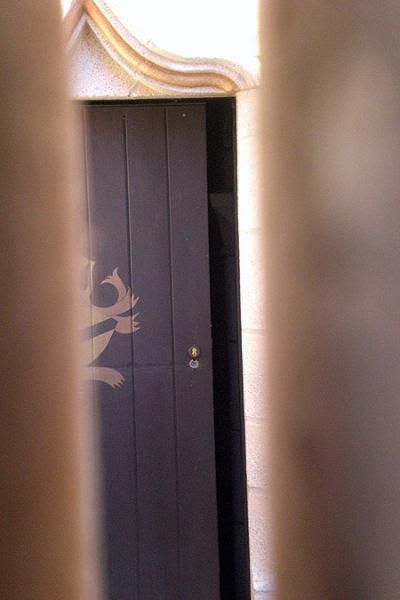 SMALL WORLD, TOON TOWN
The "it's a small world" clock tower is out from behind its tarps.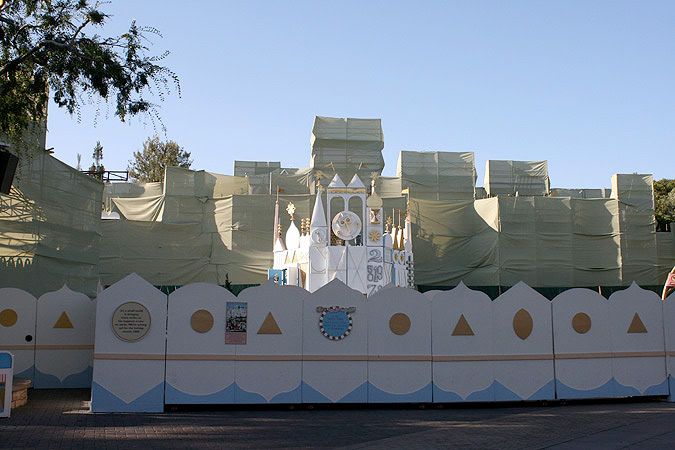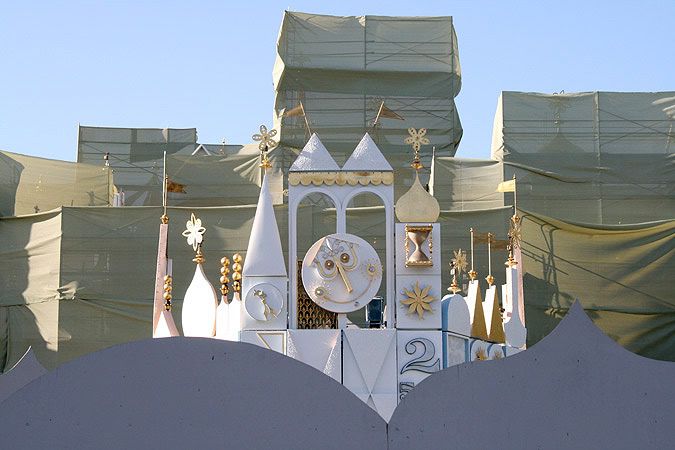 The "it's a small world" Toy Shoppe is now covered up though.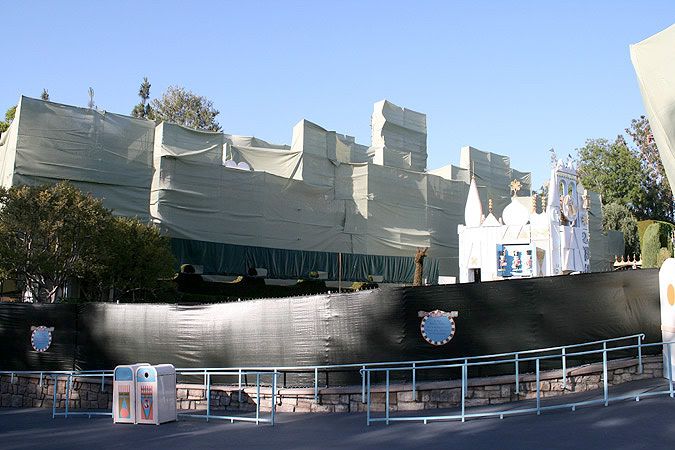 In Toon Town, the fire truck has returned for photo ops and its bright and shiny!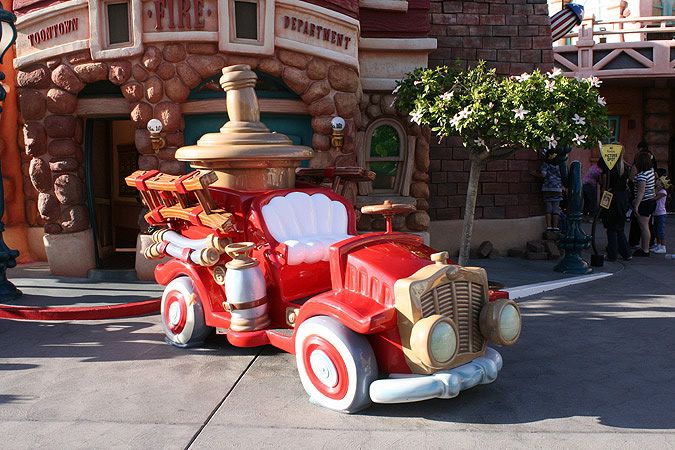 New asphalt was being put in in front of Goofy's Gas...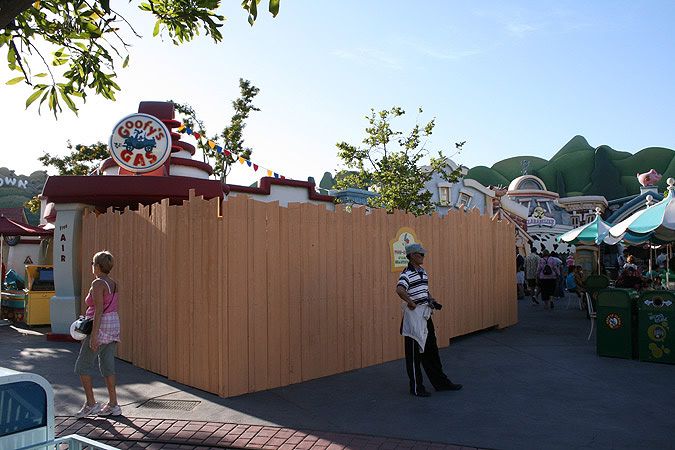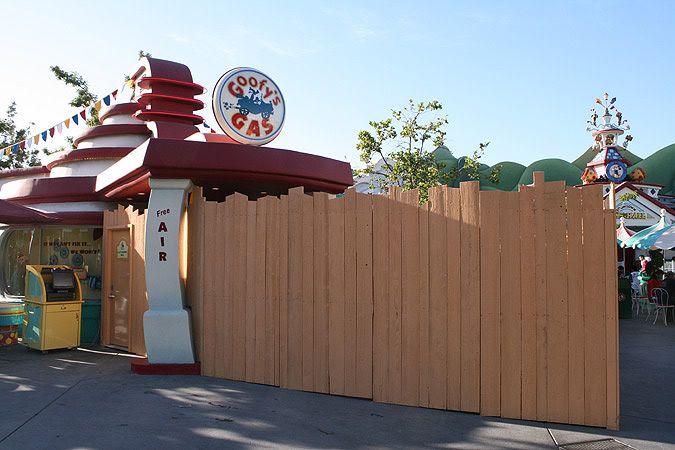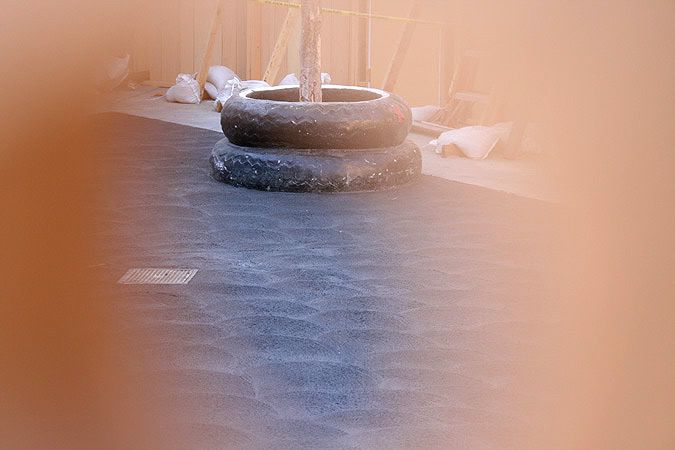 And Donald's Boat continues its refurb...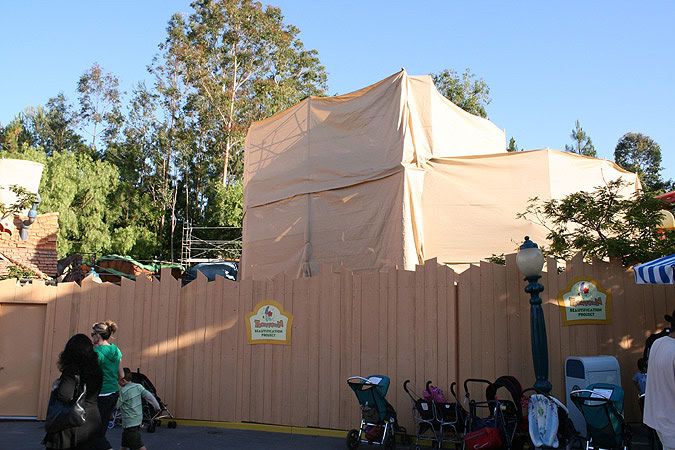 KOREA SHOWCASE
Over at DCA, the Pacific Wharf was getting set up for the Hi Seoul/Korea Performance Showcase which will take place throughout next week.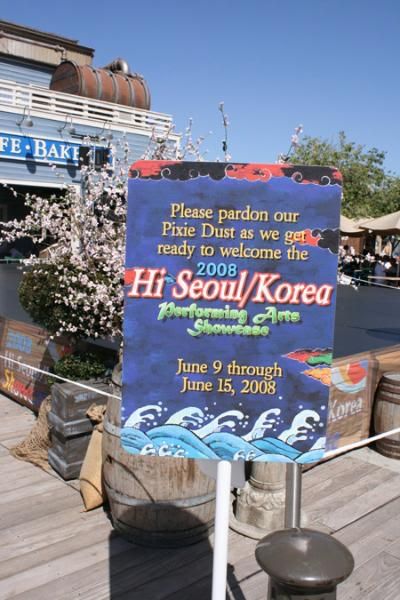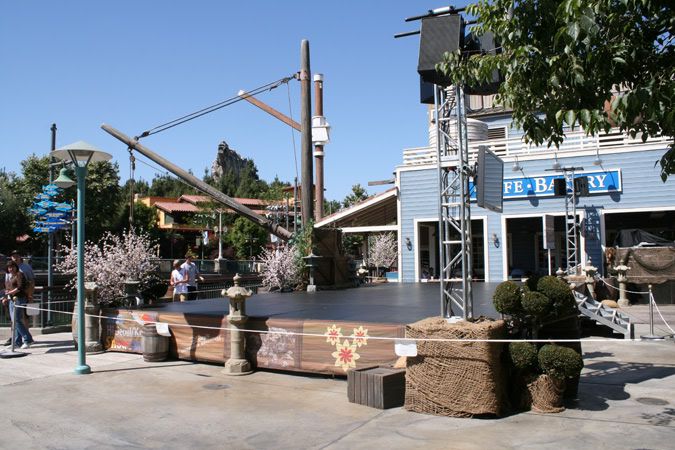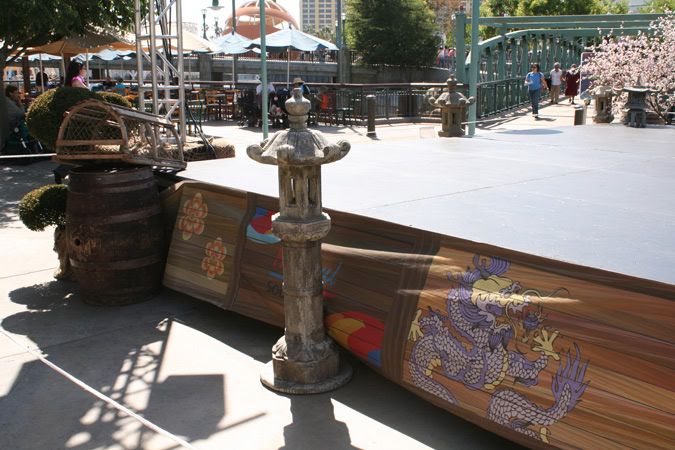 It's Tough To Be A Bug! is open again after its recent refurb
Lots of buoys in the water -- possibly for World of Color planning?
And the Churro cart still isn't open yet... but should be ready to go soon.
TOY STORY MIDWAY MANIA!
And finally, a look at Toy Story Midway Mania! which I was lucky enough to ride over the weekend thanks to a very kind MiceChatter
The theming and details in the facade is exceptional. Top-notch Disney quality here!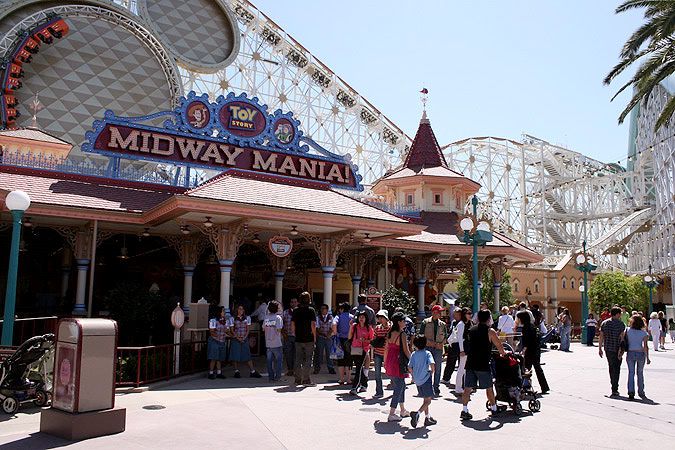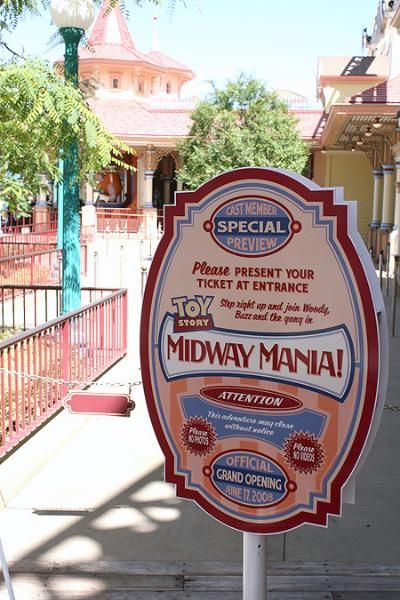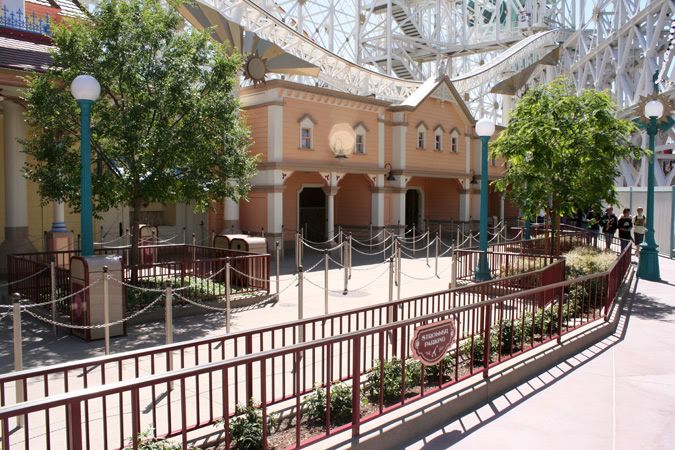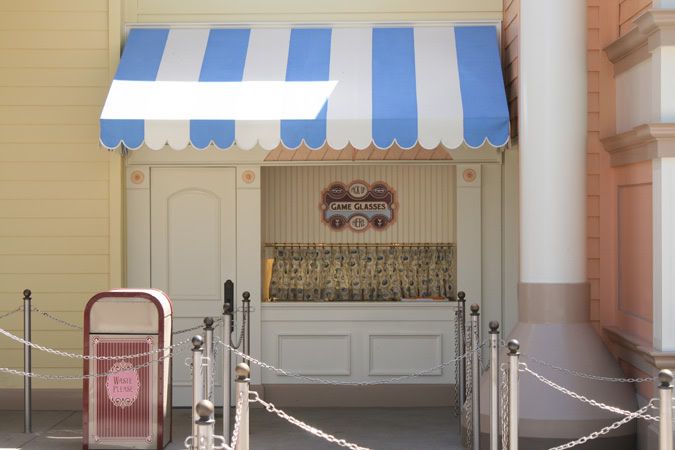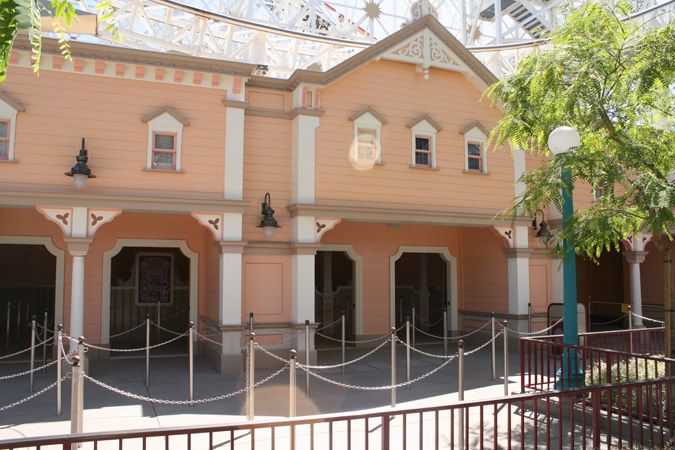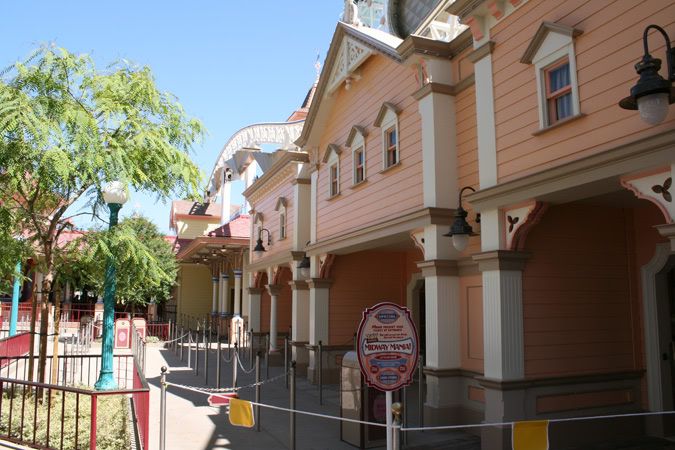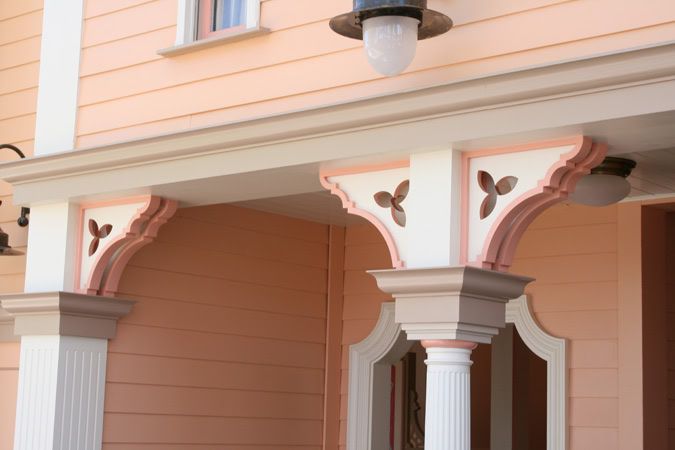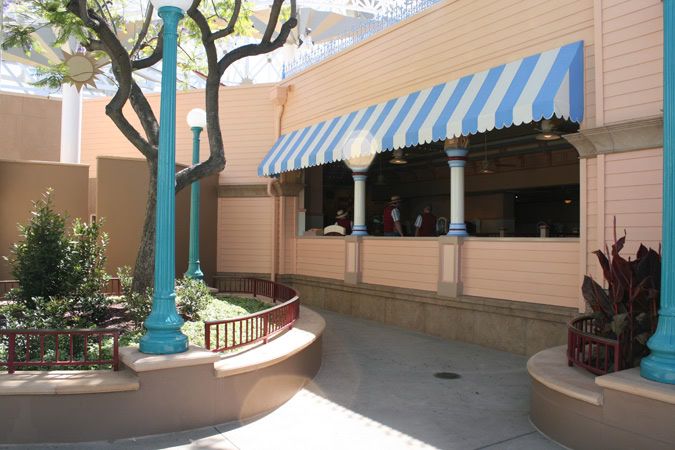 Mr. Potato Head is good fun.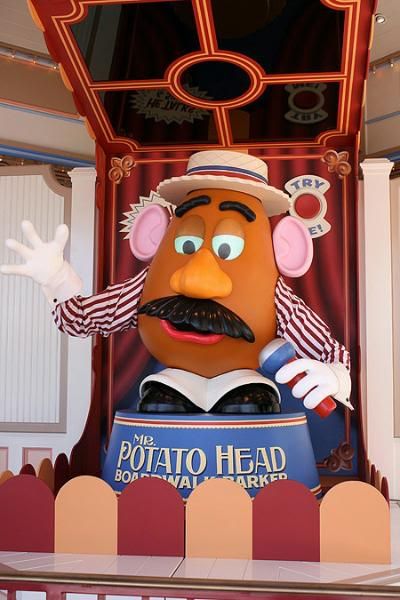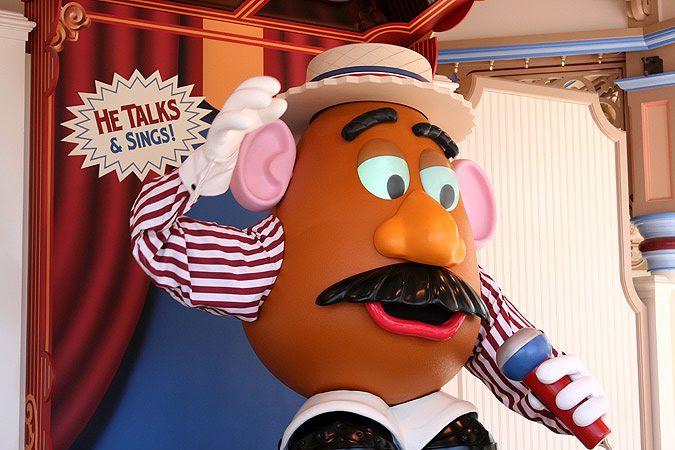 The queue building has overhead string lights and attraction posters for each of the midway games that you'll be partaking in. These posters feature some great design work.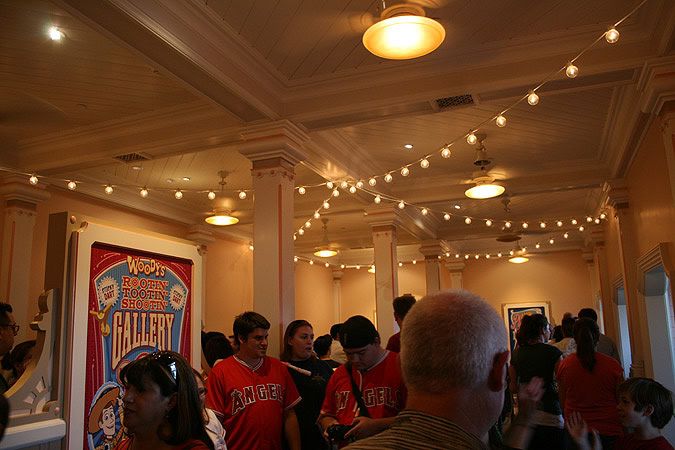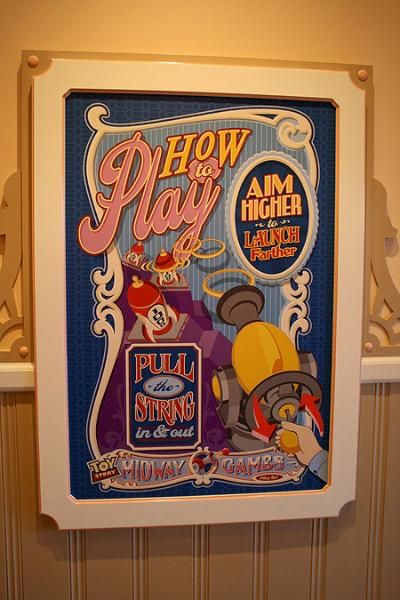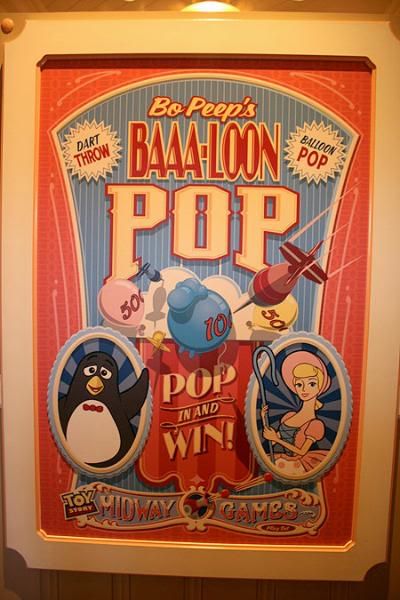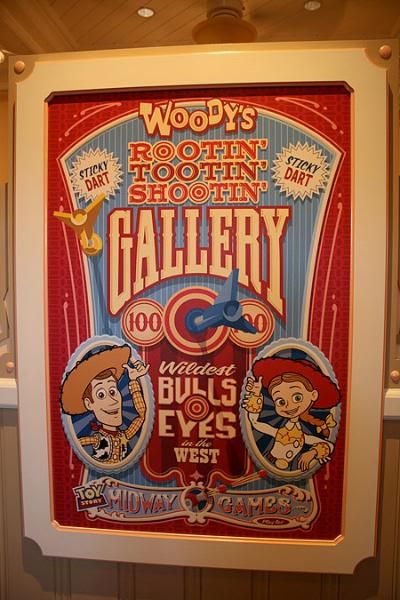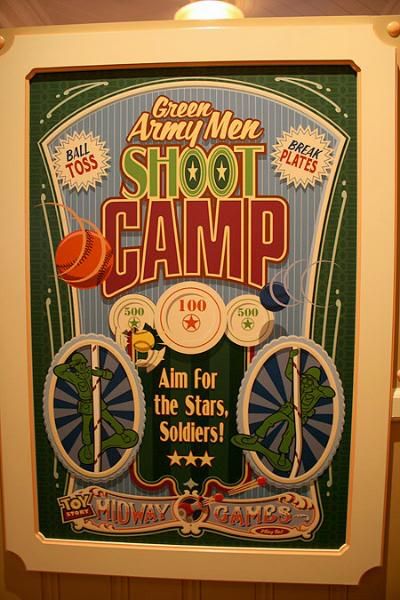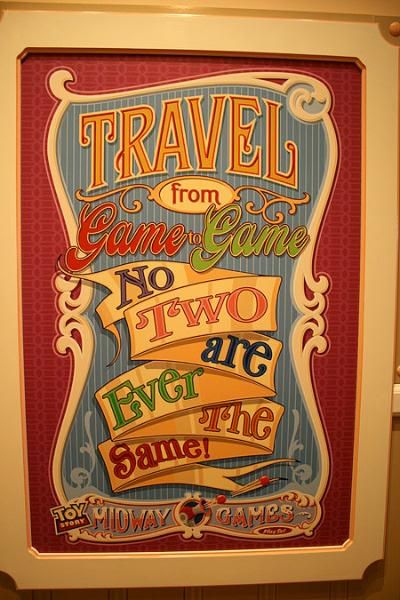 You're responsible for picking up your 3D game glasses in line.
Load/Unload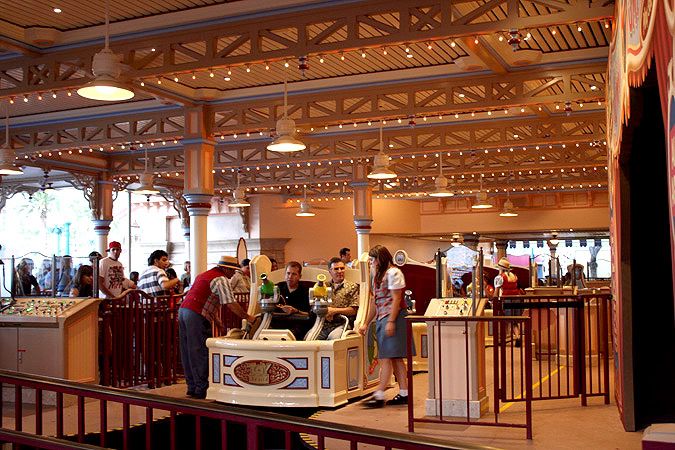 Beginning of the ride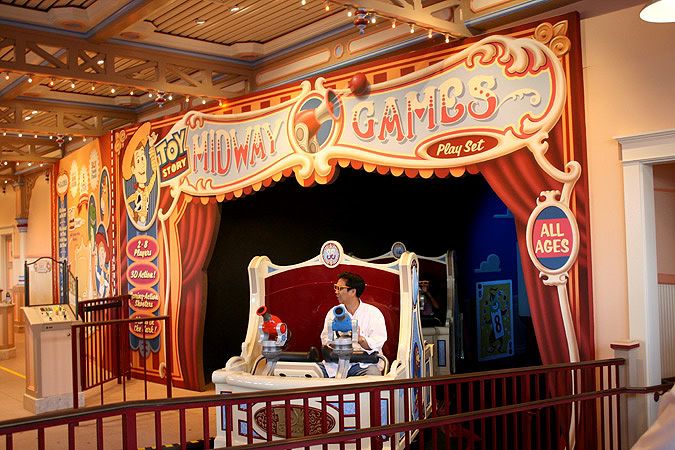 End of the ride
Exit stairs
You exit into the Midway Mercantile shop via stairs and a balcony which features a nice Victorian-era living room scene, with the Toy Story Midway Games box that you just rode through, thus returning you to the size of a human.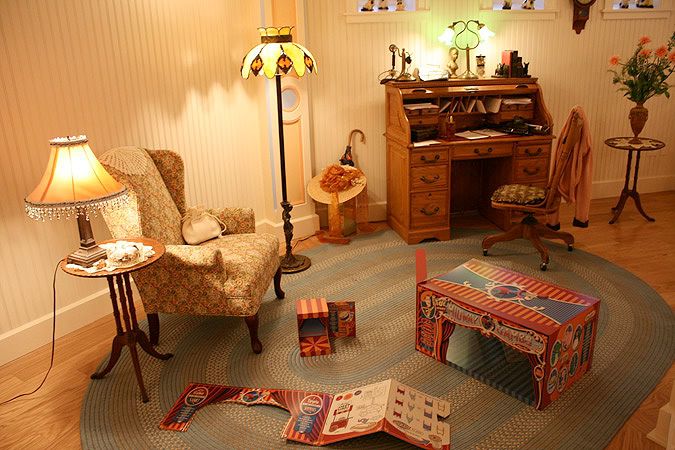 Great theming and details here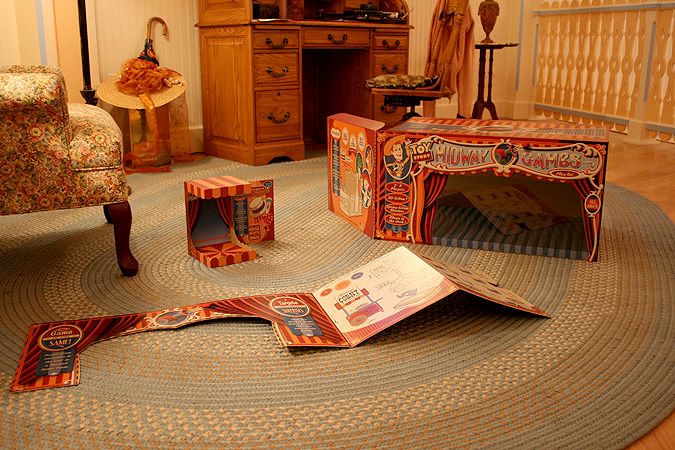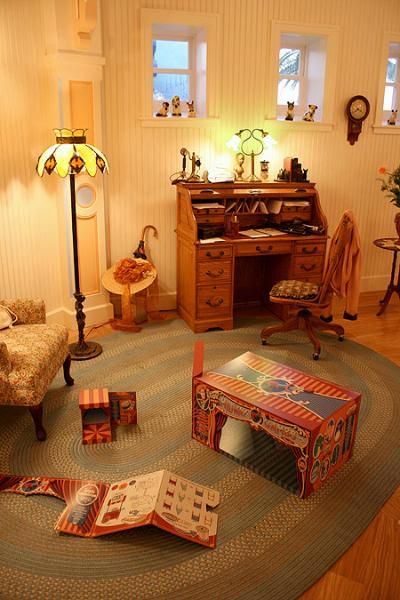 MIDWAY MERCH
A new "Opening Collection" line of merch has been released for Midway Mania -- and it actually features the attraction's official name and the DCA park logo.
Adult Tee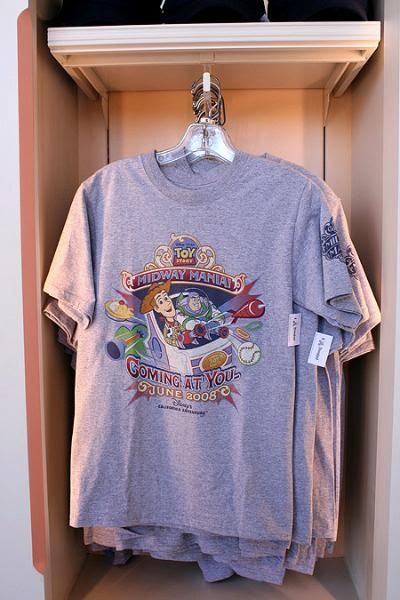 Kid's Tee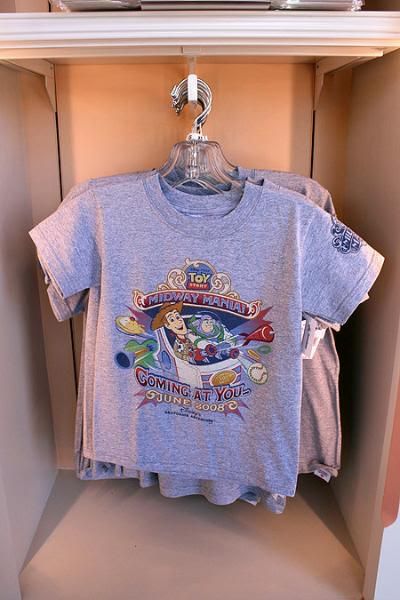 Keychain
Coffee Cup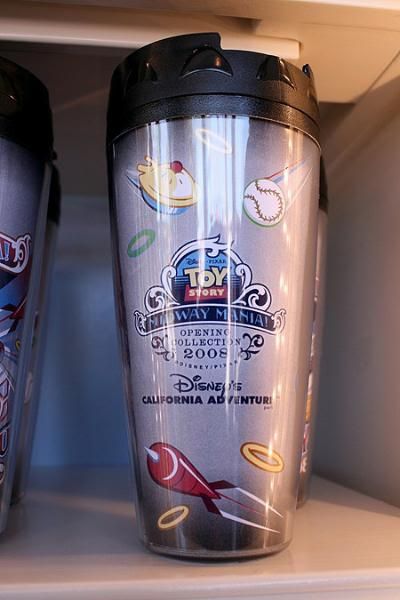 Hat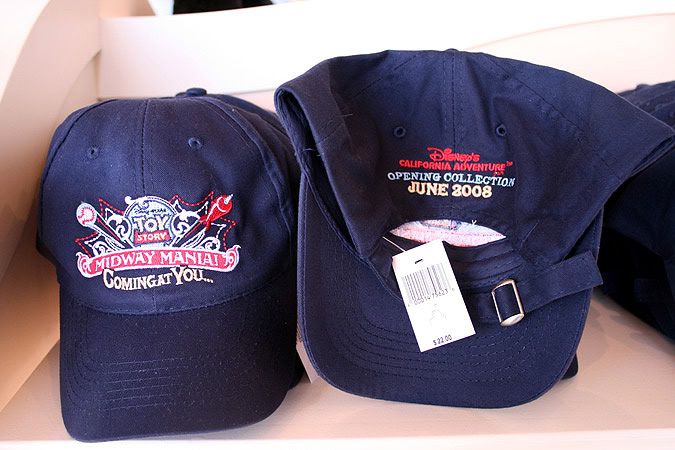 Game poster petite prints from the queue (only two are available)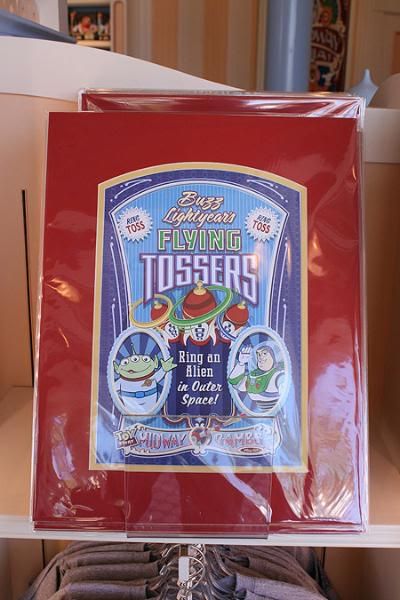 And they also have new toy cannon keychains.
When you pull the spring-action shooter, they light up and project one of three items.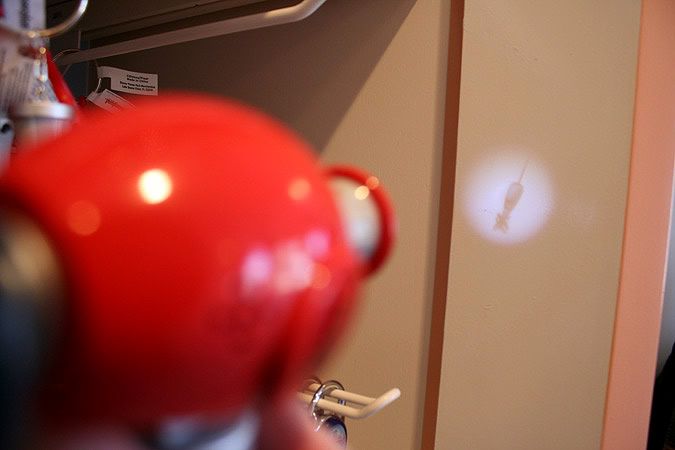 Alllright. That's should wrap it up for this Update...
-Andy