You can decide!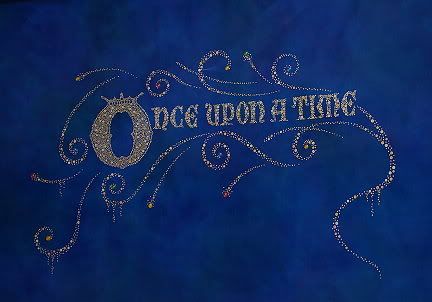 Two grandparents, one daughter, and three grandchildren headed off to a magic place. They left in the families special van...
Now on the way to this magic place the family decided to spend the night on the top of a high mountain, otherwise known as the HWY 5 grapevine. Well during the night the snow fairies came and left a surprise...
What good are snowballs if you can't throw them at Grandma while she is taking another picture...
We all arrive at the wonderful Grand California Hotel and are greeted with this stunning doorway...
We were very hungry, and the kids wanted into the park...NOW~! so off we went to a place we had heard so much about on MC...
After some drinks and snacks we were ready to head into DCA. First we had to get by the mean bears...
Once we cleared the bears we headed on into the park. How nice it was no lines, crowds, nothing just walk right in! The first place we stopped at that we had never done was the bear outdoor area for the kids. They had rope ladders and climbing rocks, and all sorts of things...
We loved the wooden carved animals and their stories. The kids also enjoyed reading all about them.
Then it was all about taking the log slide and playing around...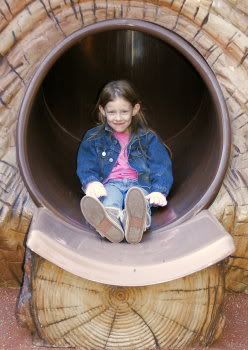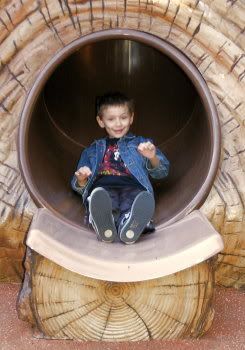 Then when they were done it was time to hang on Grandpa for some rest...
More to come of day 1!! By the way if I didn't tell you before this is very photo heavy!!! Almost to the breaking point!!