I just want to say thank you to everyone I met last Sunday for making me feel so welcome. Father's Day was the first time I had ever attended a Sunday Meet. When I first walked up Fishbulb jumped right up and came over and gave me a hug and introduced himself. What a great thing to do! DustySage came over and introduced himself and told me to go and introduce myself to Pratt55 as she was handing out licorice, which I did but first I had to get a picture of Bert and the Penguins.
I met Villains Fan, Timmy, Disney1973 and SimplySabrina and James a MC'er from Australia. And then we headed over to Whitewater Cafe for lunch. I have to say that SimplySabrina and Pratt55 are two very entertaining women!
We then headed over to TSMM. This would be the second time I was able to go on this ride so I was very excited.
Mr. Potato Head was not working the first time I rode the ride so this was the first time I got to see him perform.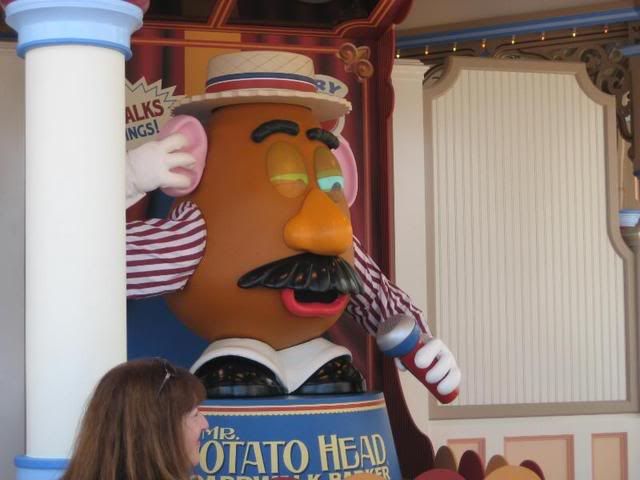 I didn't get many pictures but here is JustJohn and Piratemukee waiting to get on the ride.
James and I sat together and we bet that the loser would buy the winner a drink. I don't know why I accepted because I am not good at these types of games....but hey I was representing my country! Luckily despite my low accuracy score I still managed to beat James.....yeah for me!!!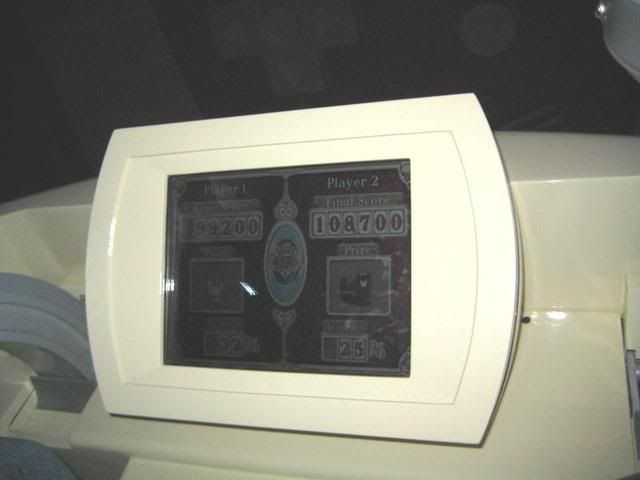 We headed over to the Maliboomer but I sat this one out as my stomach can't take that ride any more. But it did give me a great chance to ask SummerInFl when the best time was to visit WDW.
We then headed to TOT and after locking and unlocking our safety straps numerous times we finally got to enjoy the ride. Then it was off to the Disney Animation building where in the Scorcerer's Workshop I found out I was really Maleficent which is excellent.
By now I was hot and I knew I needed to head out as I had an hour drive to get home so I said my good byes and headed for the trams.
So thanks to Fishbulb, DustySage, Villains Fan, JustJohn, SimplySabrina, Pratt55, Timmy, SummerInFl, Sir Clinksalot and his family, LegallyBrunette, Disney1978 and everyone else for a really great day.