I'd like to start my report by apologizing for the delay. I usually try to post my reports within a few days but this time it has taken a bit longer. All I can say is that while I love my MC friends, you guys don't pay my rent, and clients have kept me busy.
But I'm finally getting started so for my 2 or 3 readers, here we go
As you might guess from the title, this was a 4 day/3 night kind of trip with a couple of those days on the road. It was a pretty good trip however and looking back I am surprised how much I squeezed in.
Day One: Saturday June 7th: Driving Down and El Capitan
My trip began Saturday morning as I got ready to drive down from Stockton to Burbank. My plan was to spend the evening with friends and then head on to Disneyland the following day.
Like most trips I didn't exactly get out of town when I planned to, but I was able to be on the road by around 10:30 am.
When driving from Northern to Southern California the biggest question is what road to take, 5 or 99. Both go straight down the center of the state but there is a difference. 5 is quite a bit faster but 99 has more places to stop. Since I planning to drive straight through I opted for I-5.
By around 4pm I was down to Burbank and met up with my friends. We had plans to see Prince Caspian at the El Capitan but decided we should get dinner first.
My friends took me to a nice place near his workplace where we enjoyed some really good pounded chicken and beef. It's one of those things I love about travel, getting to go to a local place instead of just a chain location.
After dinner we headed over to the Metro station near Universal Studios (or what is left of Universal) and caught the train to Hollywood. I think one of the best kept secrets for out of towners is the ability to take the Metro system around LA. It cost us $ 1.25 each way and we didn't have to worry about finding a good place to park.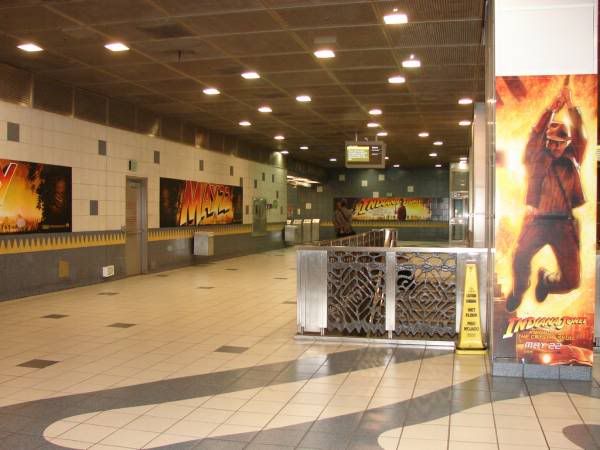 We got to town early so we spent some time looking around the area and checking out Graumans Chinese Theater.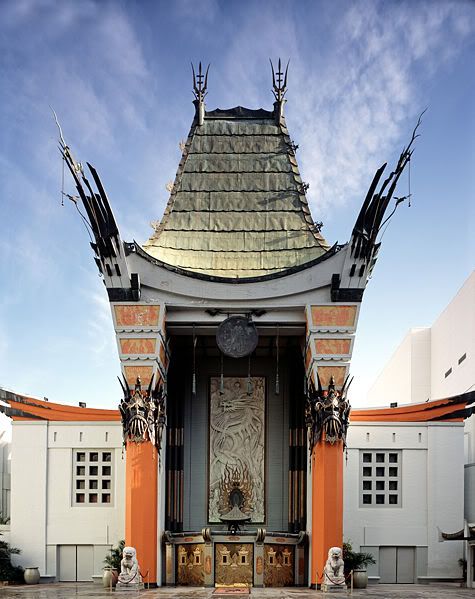 We then headed into the El Capitan to check out things and see the new Narnia movie. This is a really cool restored theater and it is worth the price of admission just to see the detailed interior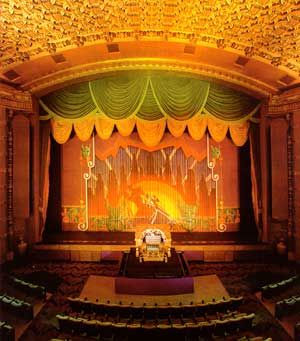 (Please note the photos above are not mine, but I wanted you to see how cool these places are).
There have already been a number of great reviews about the lobby and basement display for Prince Caspian so I won't go into that but I do want to say I was a tad disappointed in the pre show.
When I saw 101 Dalmations they had a nice pre show with Goofy and Cruella, this time they had a guy walk out, raise a sword in the air and the shot off some confetti.
However the organ performance before the pre show was wonderful as always. Again, its worth it just to get to listen to the magic fingers of the organist.
I really enjoyed the movie and there was something special about seeing it in such as nice venue.
After the movie we headed back to the metro station and then back to my friends house. We chatted for a while and headed off to bed.
The next day I would drive down to Anaheim.
Part 2 coming soon: Anaheim and Disneyland.