I start by saying if I forgot to mention you or spelled your screen name incorrectly I do apologize.


We had had a crazy weekend. My hubby had to help his mom move all day Saturday so by Sunday we were itching for some quality family time. We WERE able to go to Disneyland although we ended up getting there
much later than we had anticipated. After making sure we had enough water, diapers, sunscreen etc. for the day, my hubby snapped this picture of 2 of the kids over near the parking structure/tram area.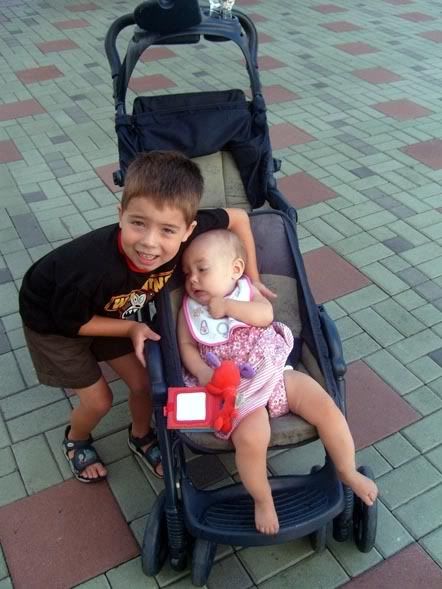 We walked through Downtown Disney and made it down Main St. in DL. The first thing we decided to do was go on Pirates.

walkin' by the drinkin' fountain



my eyes, my eyes!



Hi sweetheart!



Awwwwww



more waiting in line. . .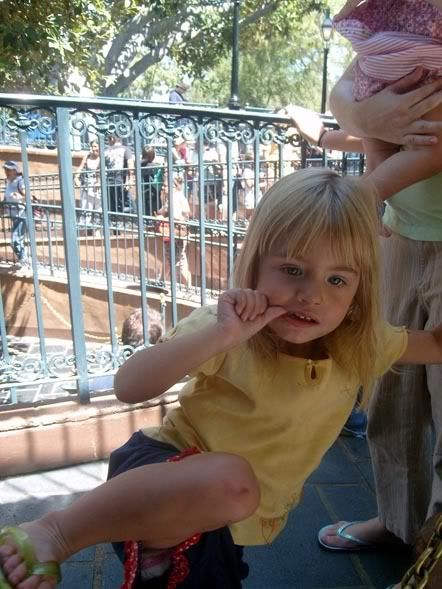 to be continued...