Day 1: August 15
After I finished my final for my summer class, I headed off to Disneyland on Friday. Today was special because I was meeting wickeddisneygurl for the first time in person.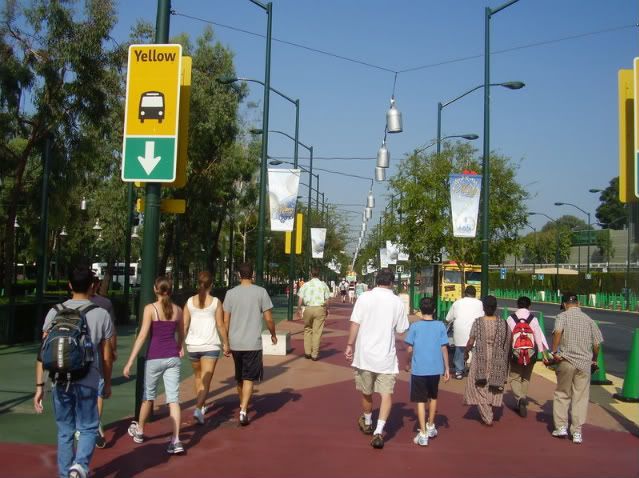 Down the path I've been going down for the last two years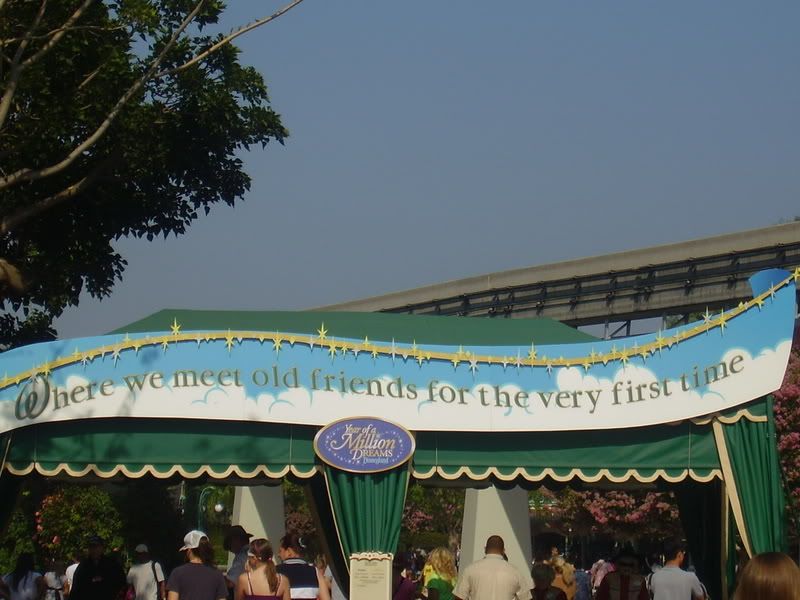 The sign says it all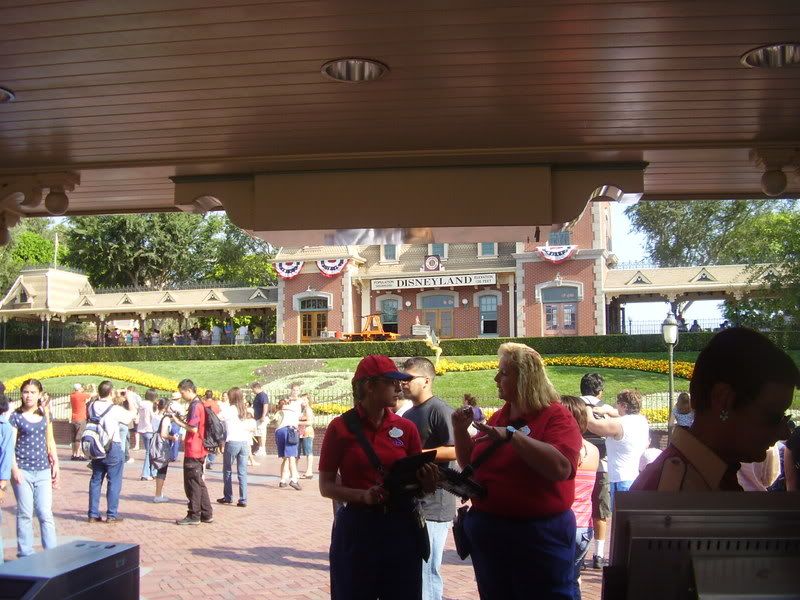 Through the gates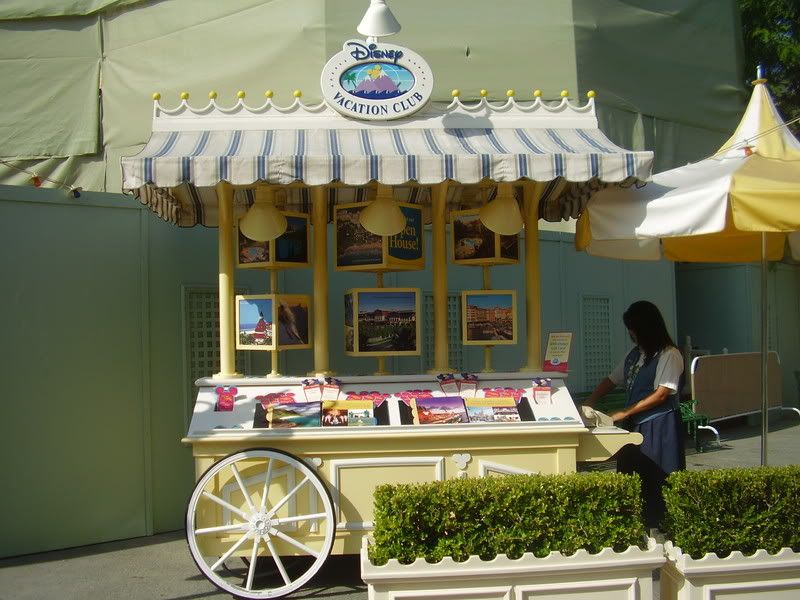 Anyone like to travel? Anyone? Bueller?
I had recieved a phone call from wickeddisneygurl that she was going on Pirates, so it was off to the exit of Pirates.
Going through Adventureland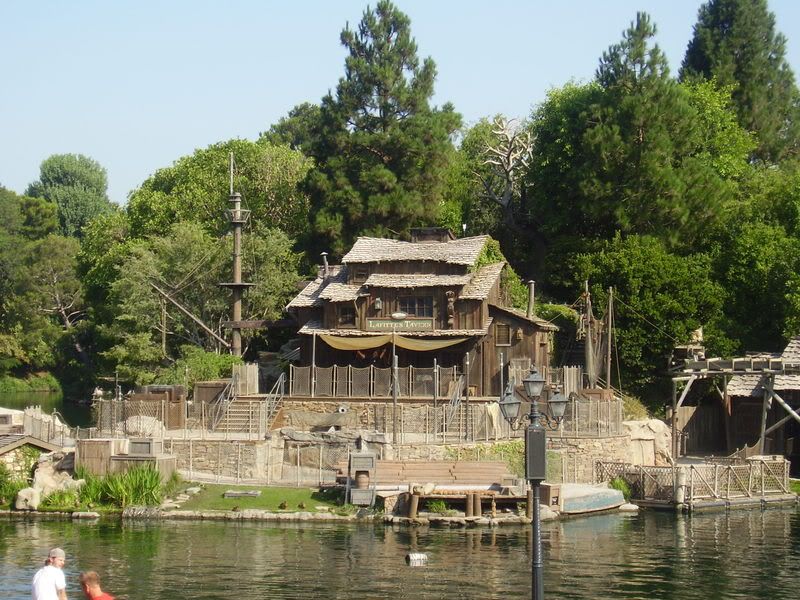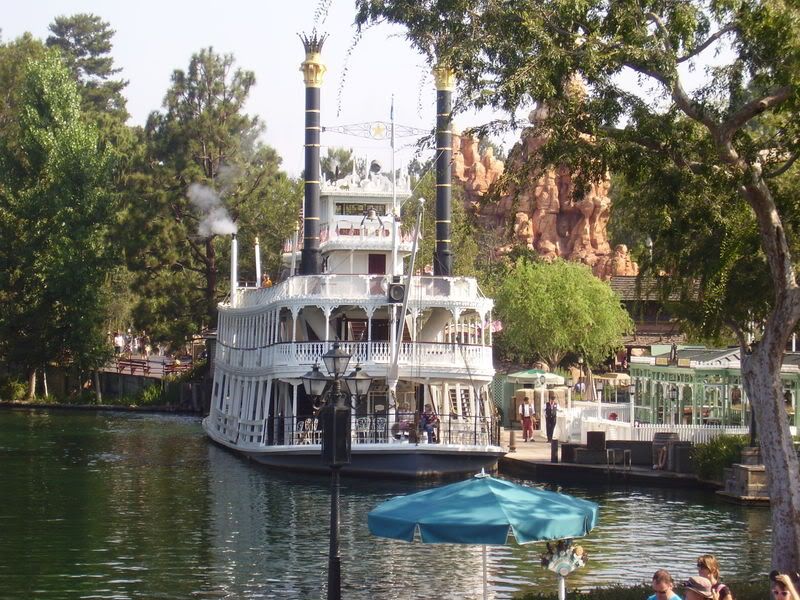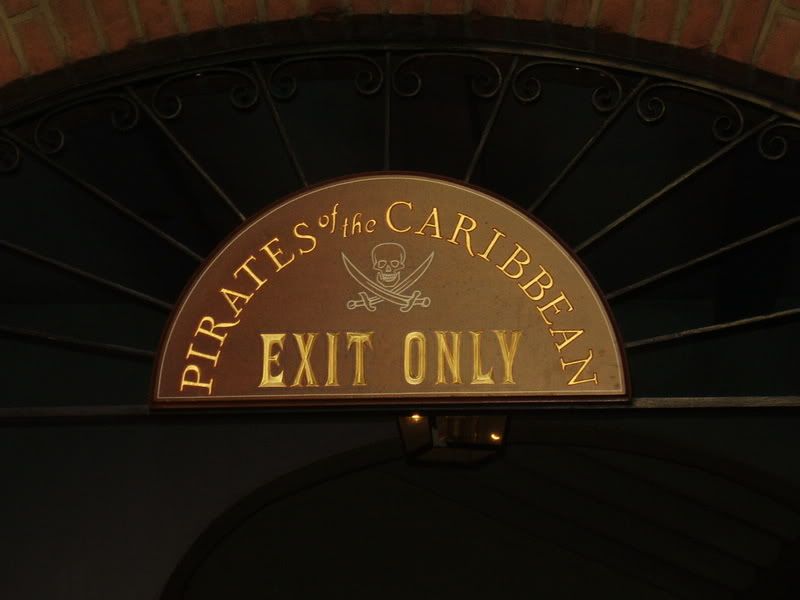 The exit for Pirates. While waiting, I went on over to the Pieces of Gold shop and looked around for a little bit. Here is another thing to do while waiting: entertain yourself.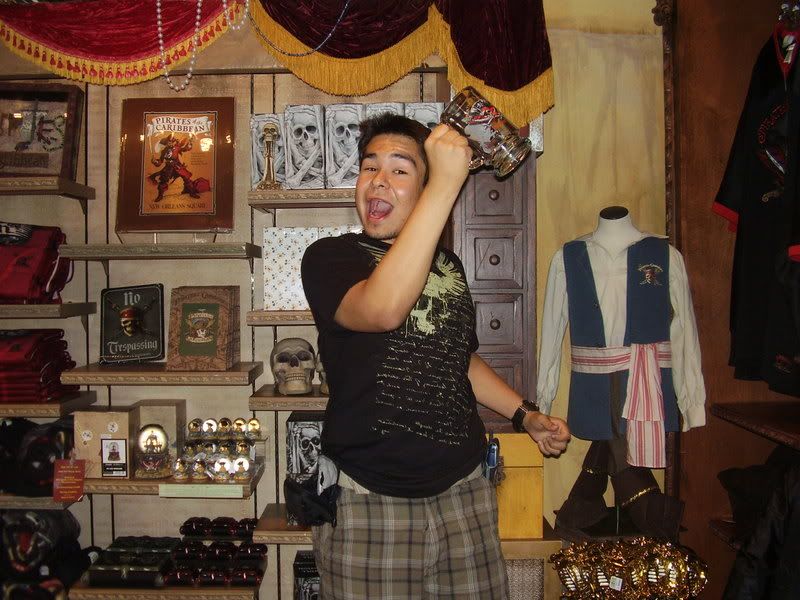 Yo-Ho- A Pirates Life for me...
and....drumroll please....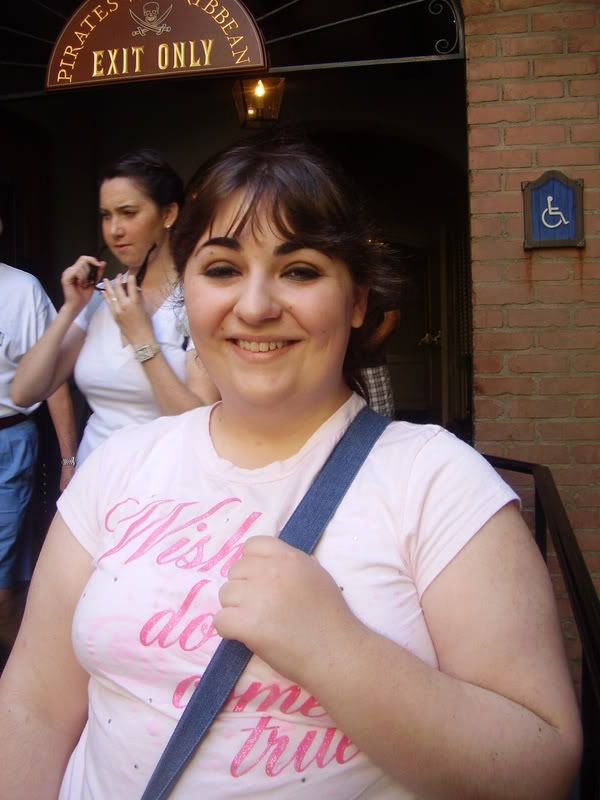 wickeddisneygurl at last!
I got the opprotunity to meet her mom and dad, but they split off afterwards. Me and wickeddisneygurl decided to go off to Tomarrowland and go for a ride on Space Mountain.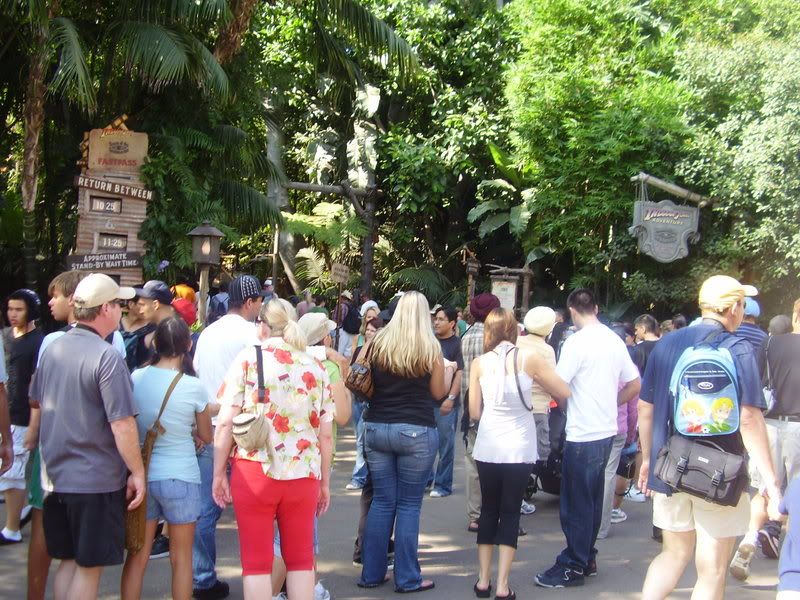 The line for the Indiana Jones Adventure was 20 minutes....yeah....right....
Astro Orbitor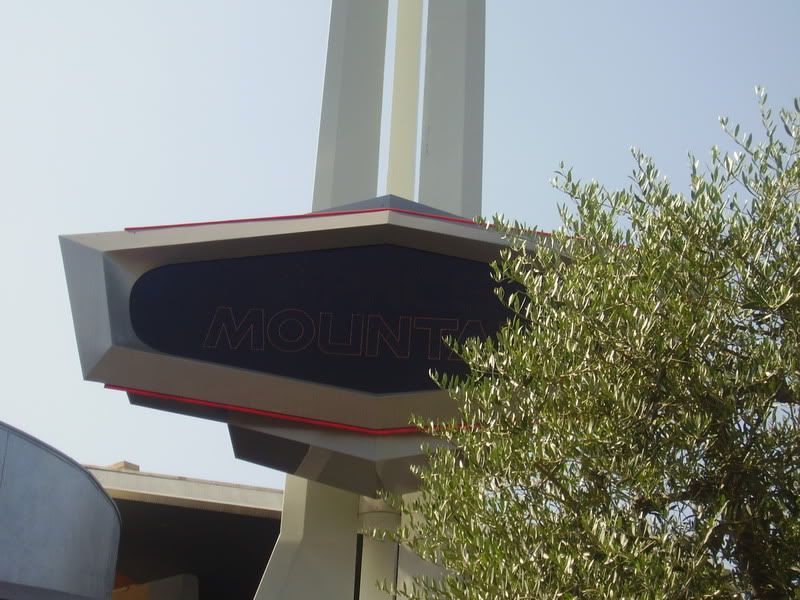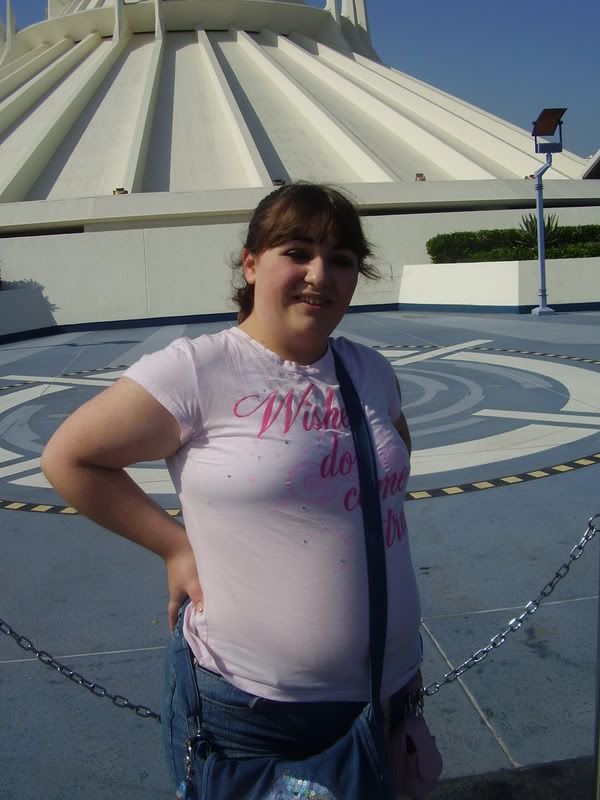 wickeddisneygurl and the mountain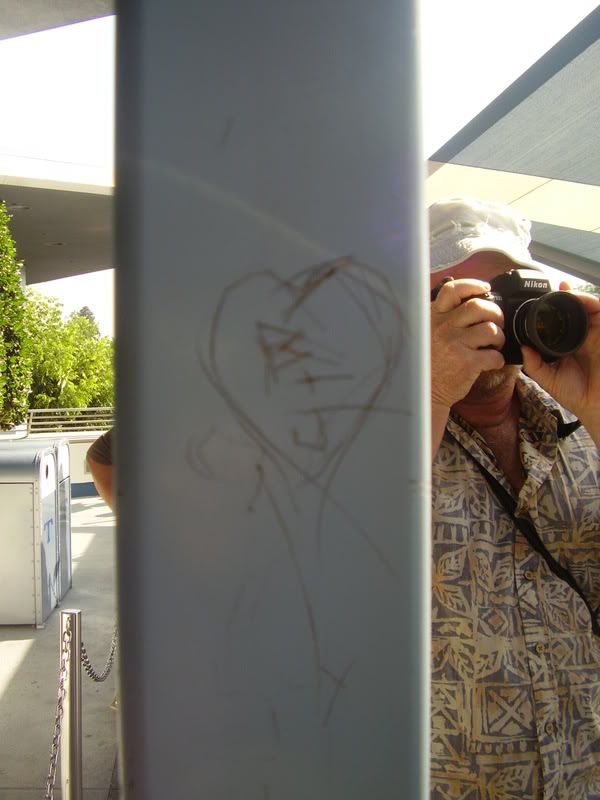 Someone's in love...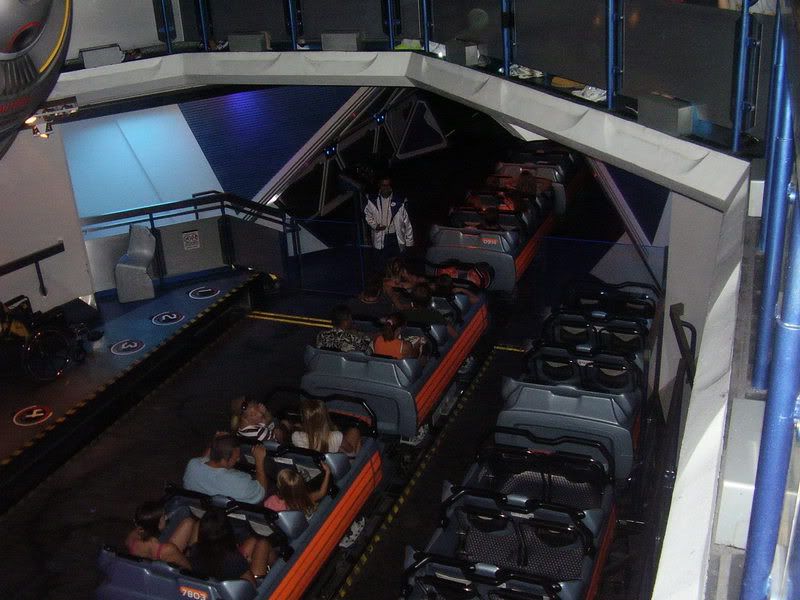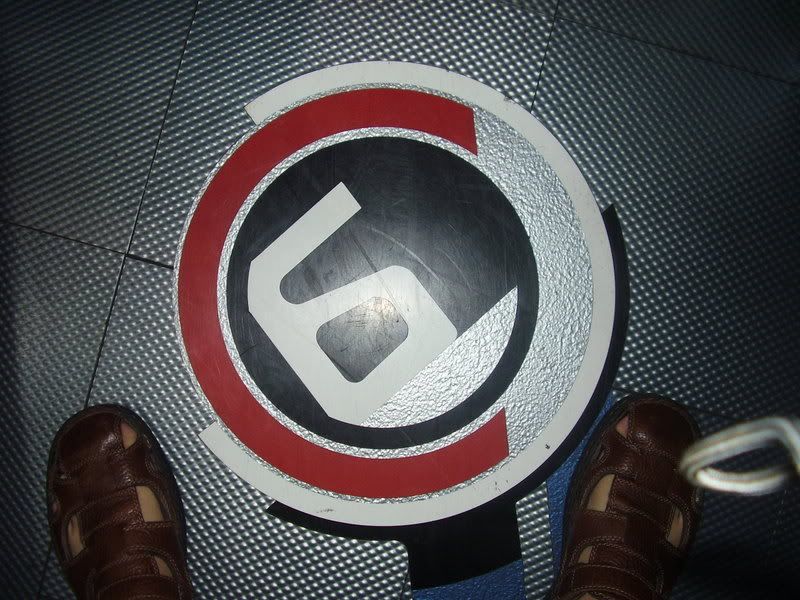 Last row? Not cool.
While still in Tomarrowland, Buzz Lightyear's Astro Blaster's had only a 5 minute wait, so we decided to head on over there while it was still light.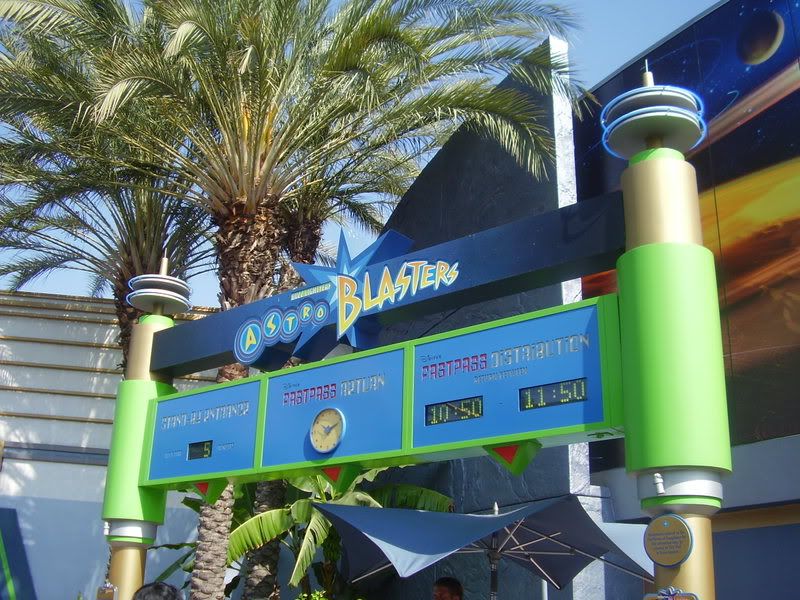 Warning: Armed and Dangerous
In the BLAB store, one of the keychains worked and the other didn't. What's wrong with this pic?
It was still early, so we decided to head on over to Splash Mountain since the wait was 30 minutes. Not something you see everyday....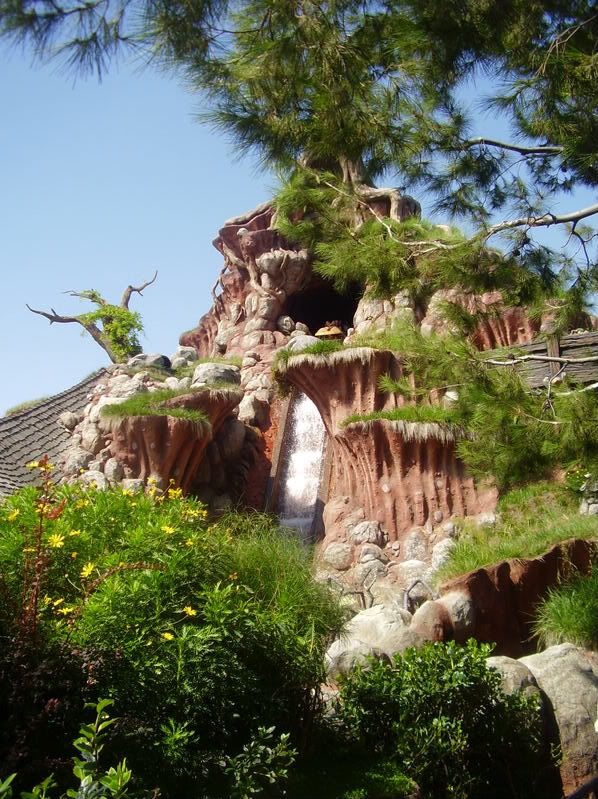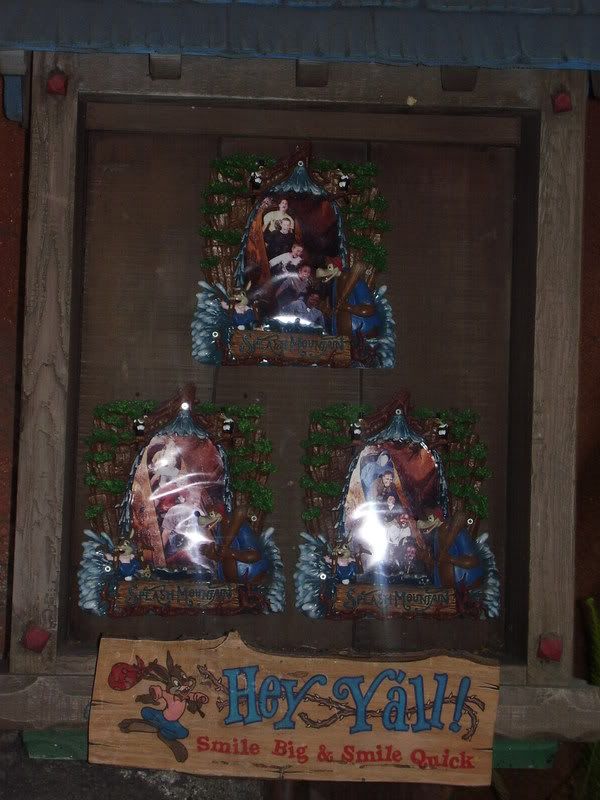 For all your embarressing Kodak moments...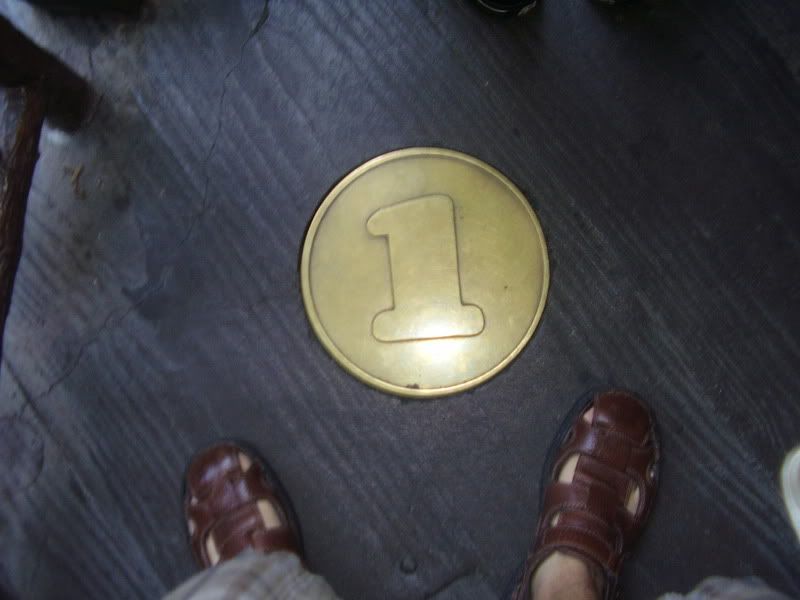 Getting the front row was probably not the smartest thing...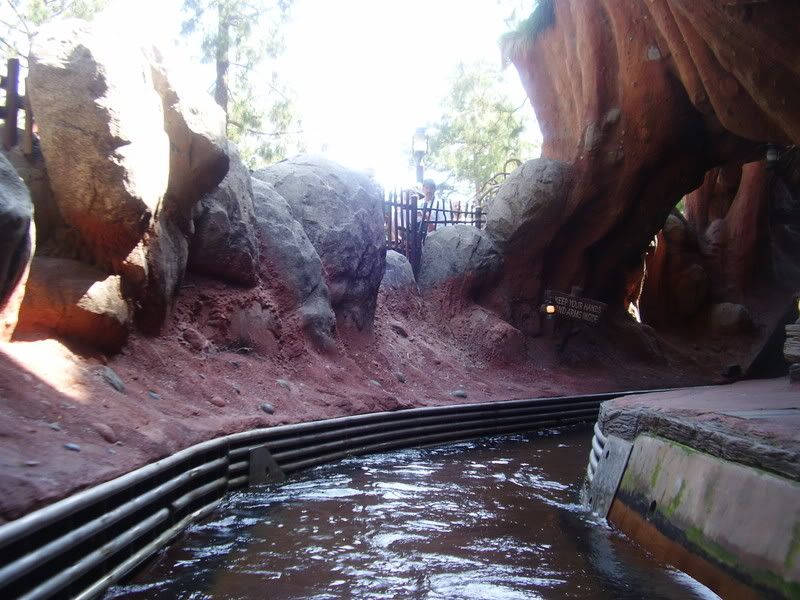 There are two reasons why the front seat was not the best idea for us...
Me....
and..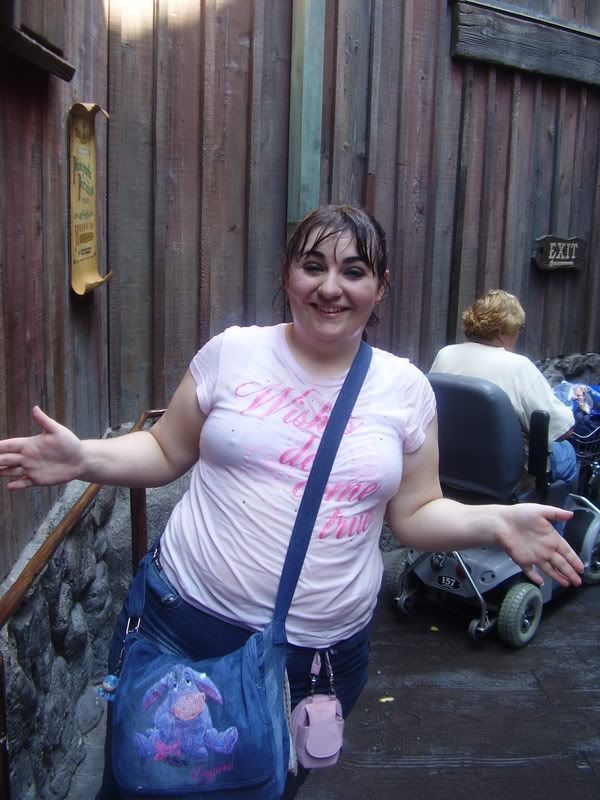 wickeddisneygurl...
drenched.
We knew we had to try and dry off before lunch, so we decided to go back on Main Street and sit at the hub under the sun to dry off.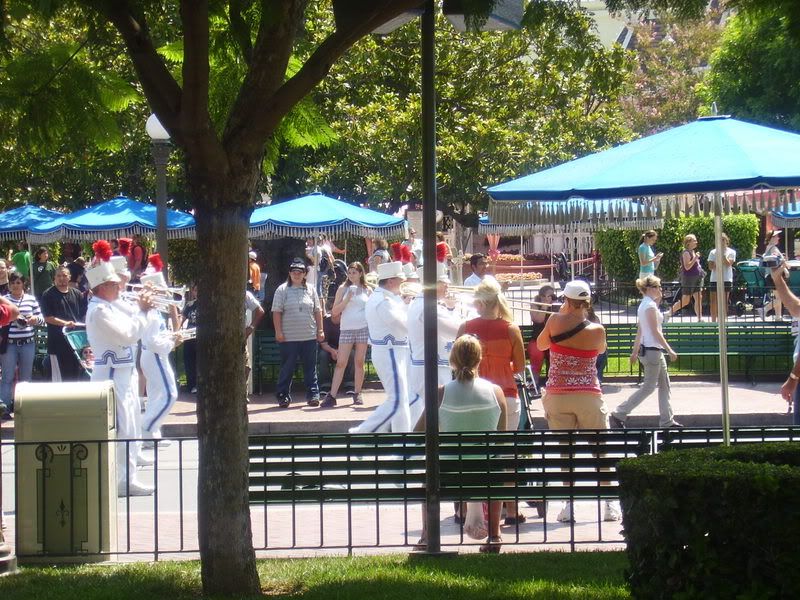 The band marches on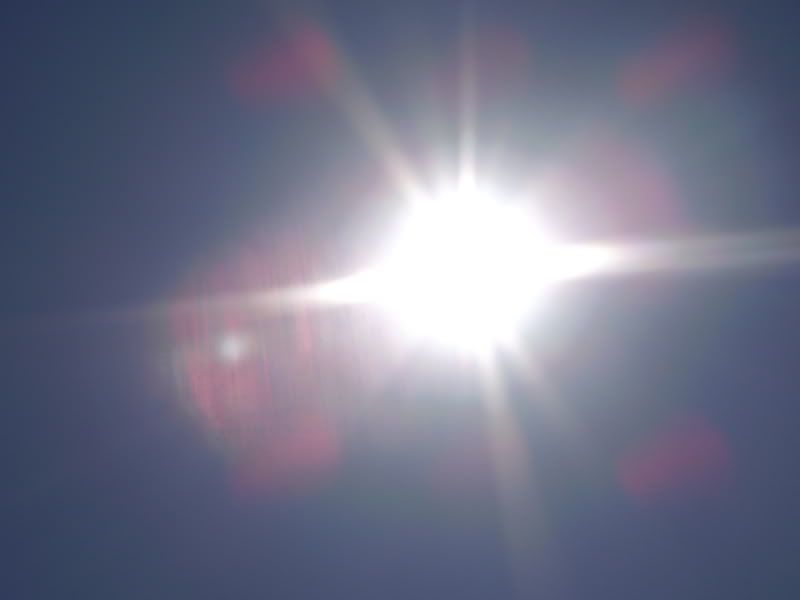 The blazing sun
We were both so wet that we could wring out our clothes.
After chatting for a little bit and drying off, we decided to go for a ride on Big Thunder Mountain.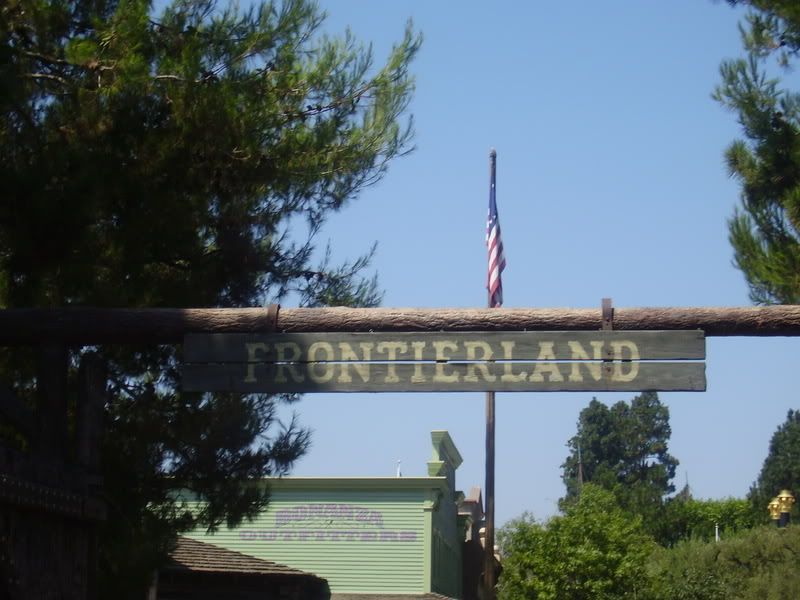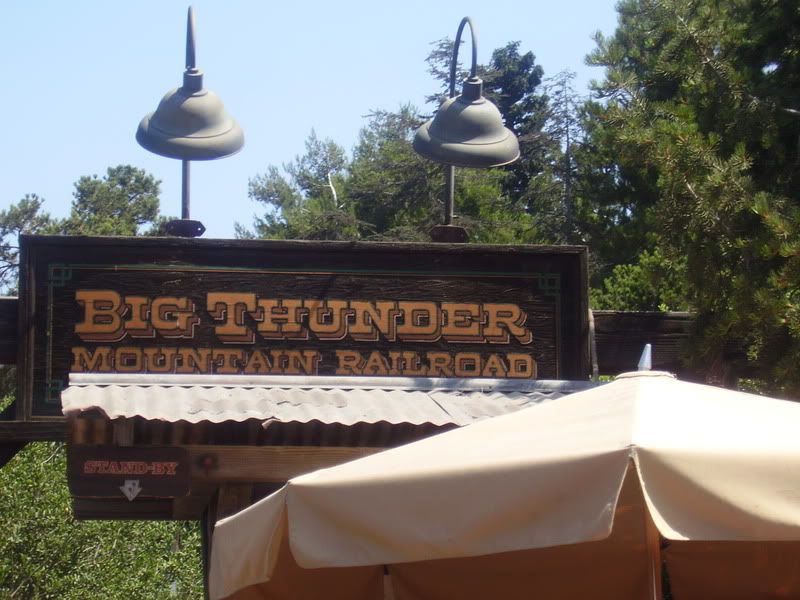 Seriously, don't drink this.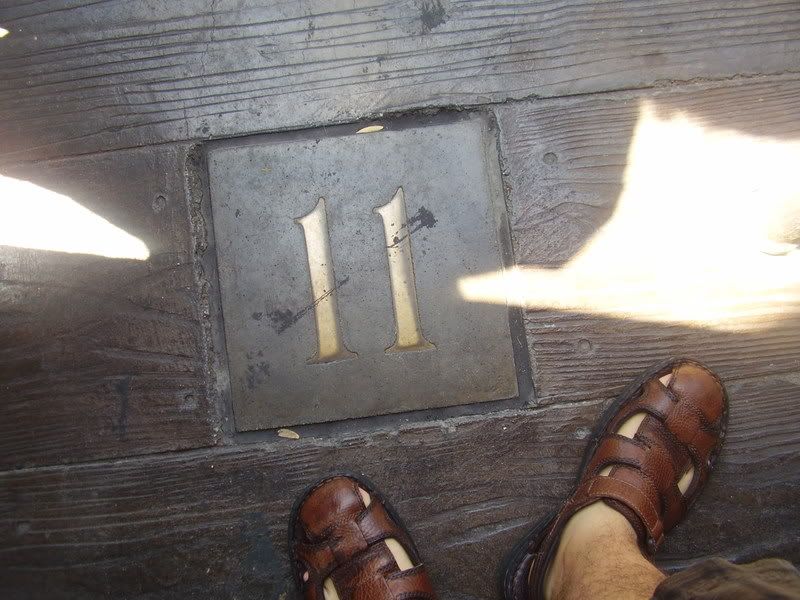 Take row #11, please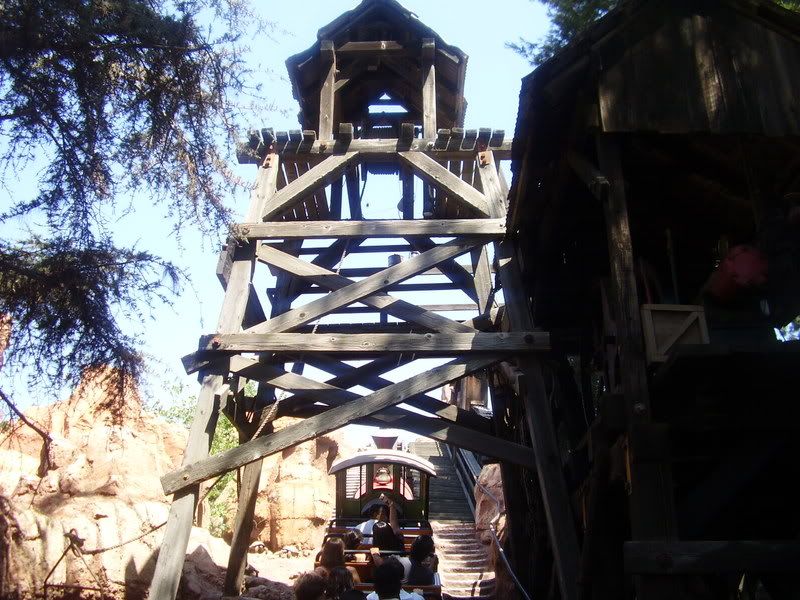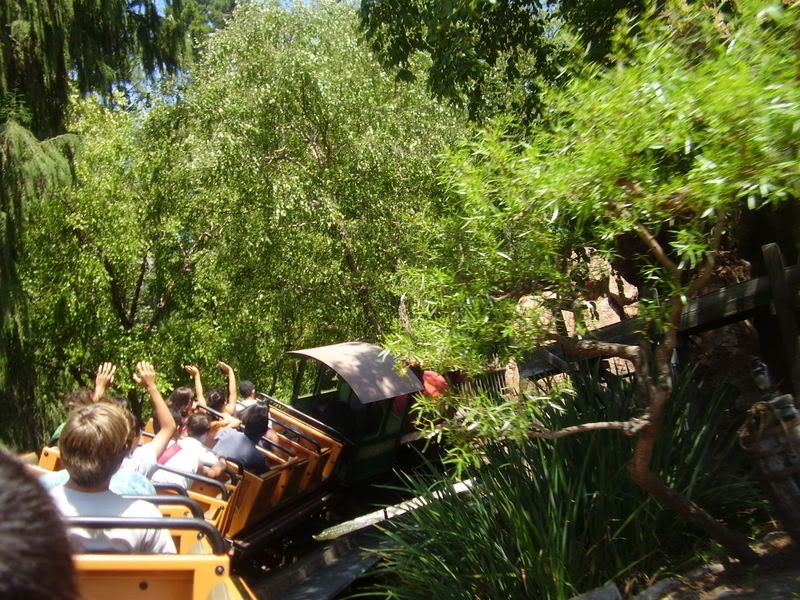 Up around the bend
After big thunder, it ended up being my idea to go the Mad Tea Party since I had never been on it before.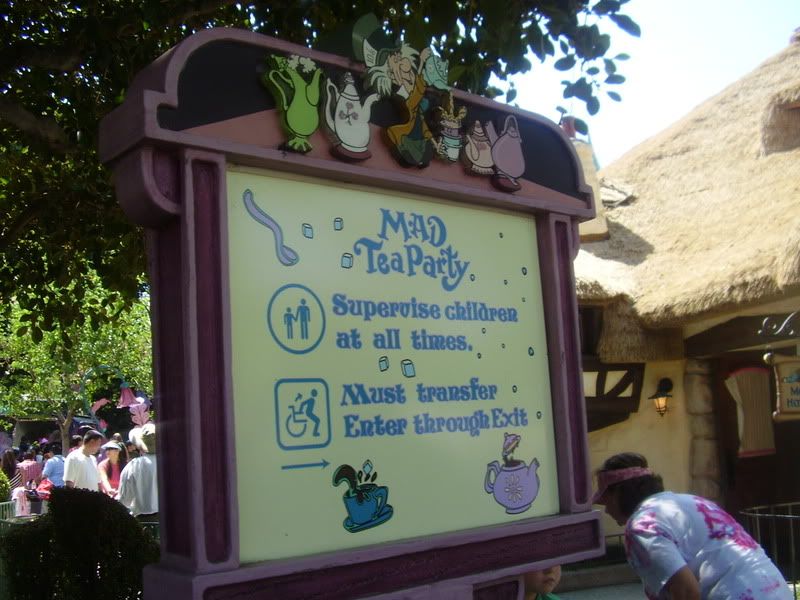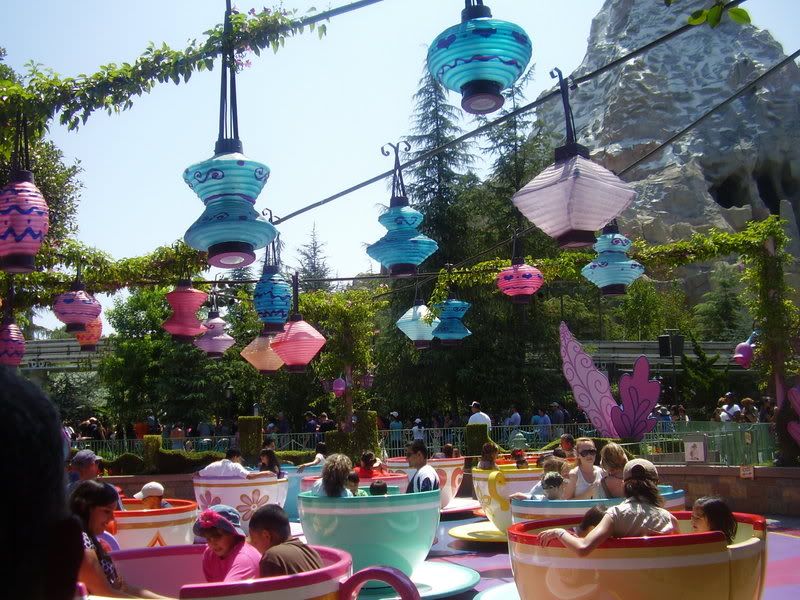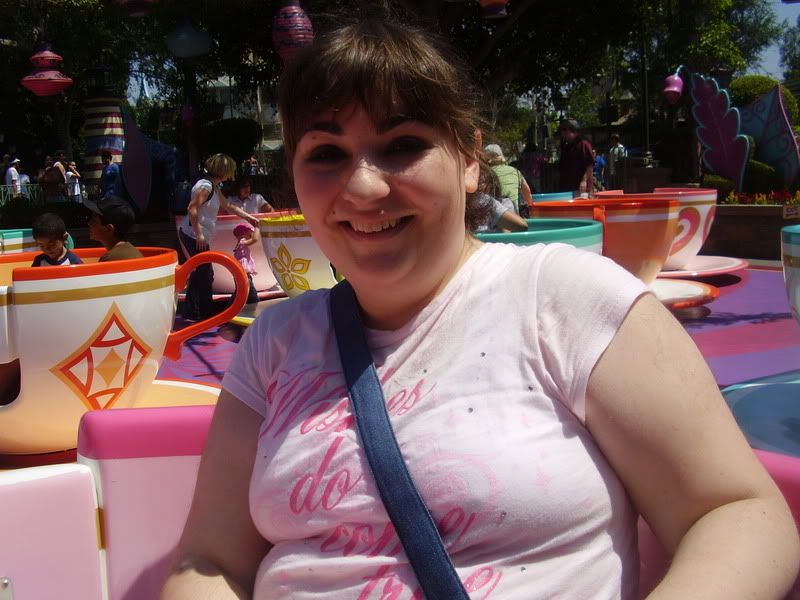 wickeddisneygurl DRAGGED me into the pink cup...:blush: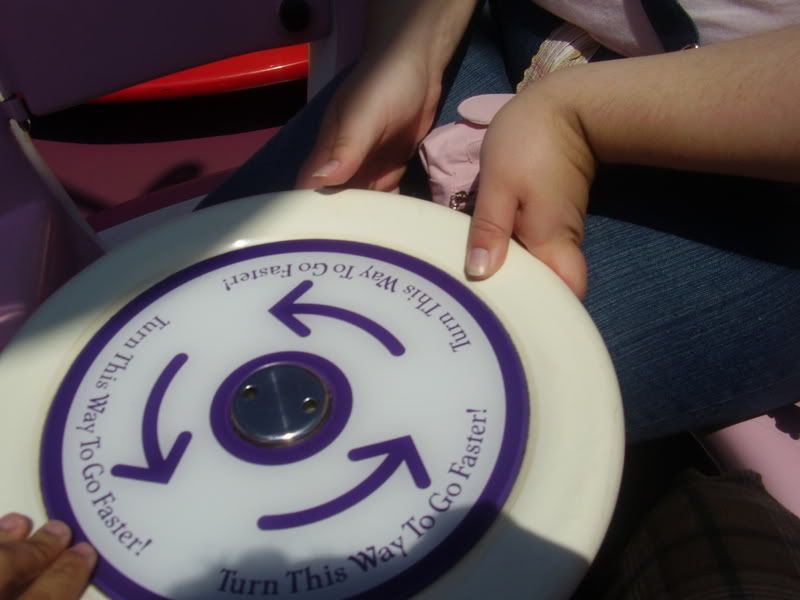 Faster, faster!!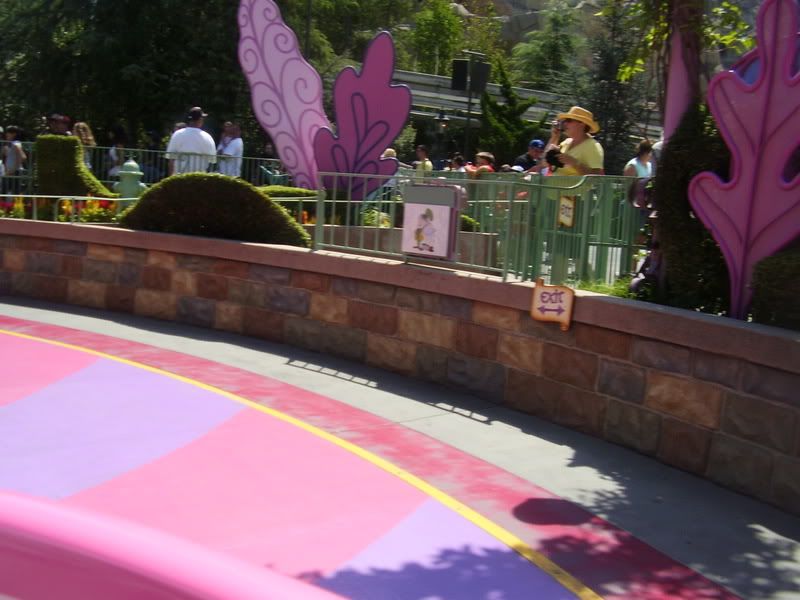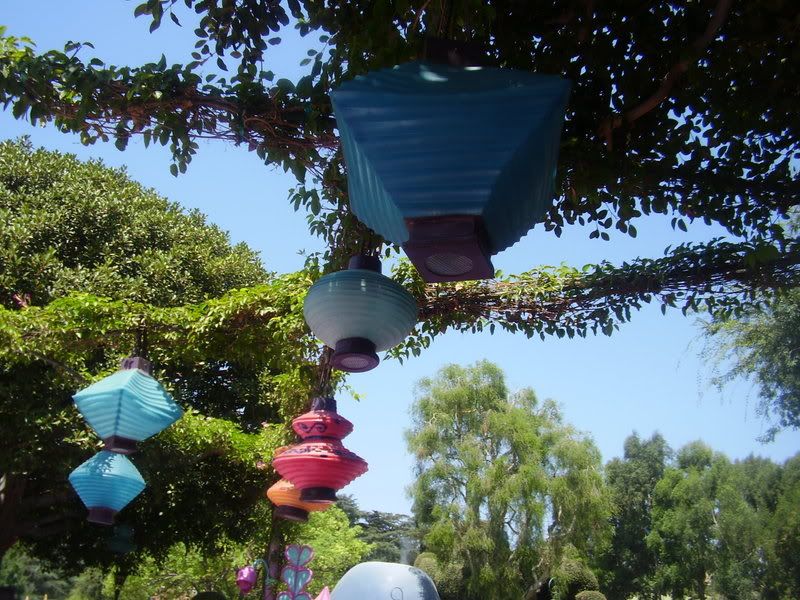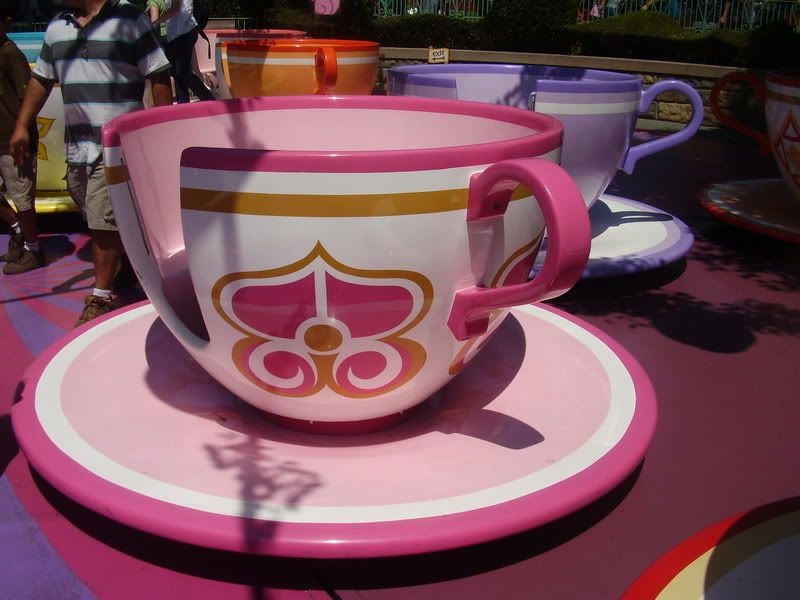 A reminder of the cup I was in...
Afterwards, me and wickeddisneygurl were getting a little hungry, so we decided to go the Plaza Inn and meet her mother, crazydisneymom.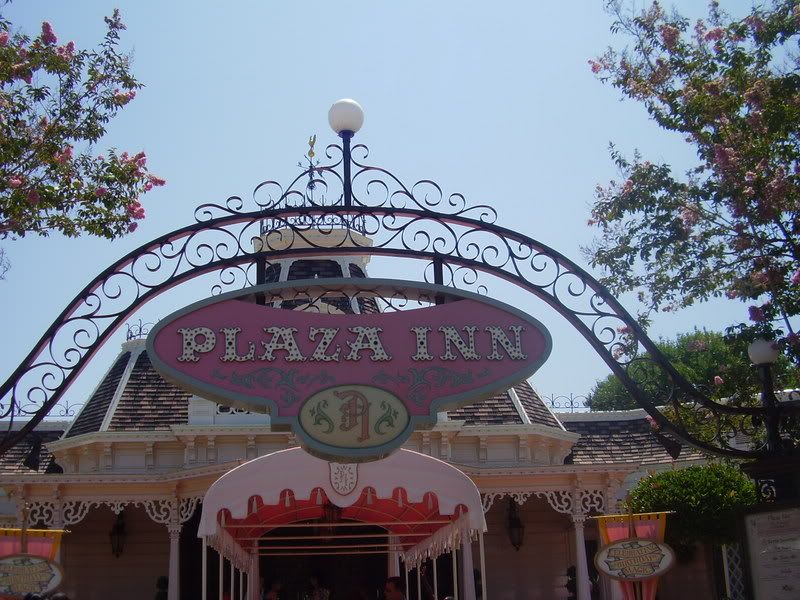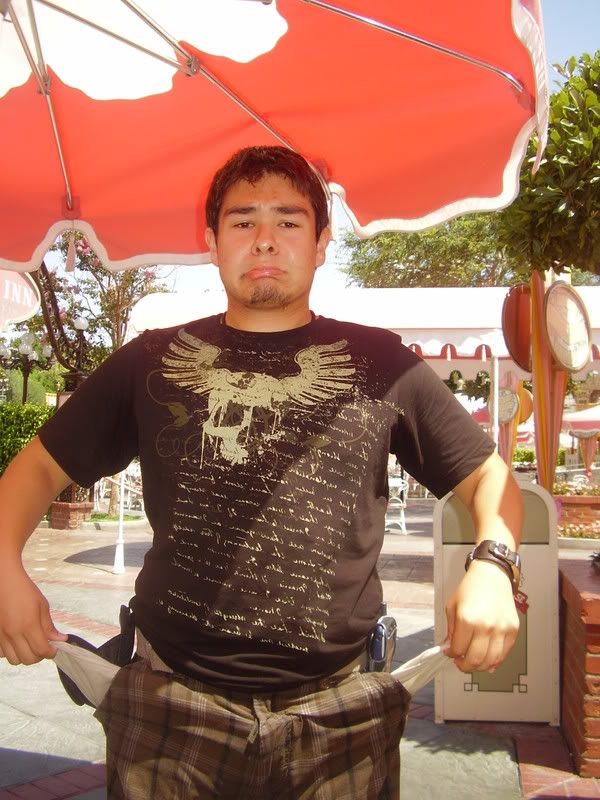 $16.66 after a $1.20 discount. DUDE, Mickey cleaned me out!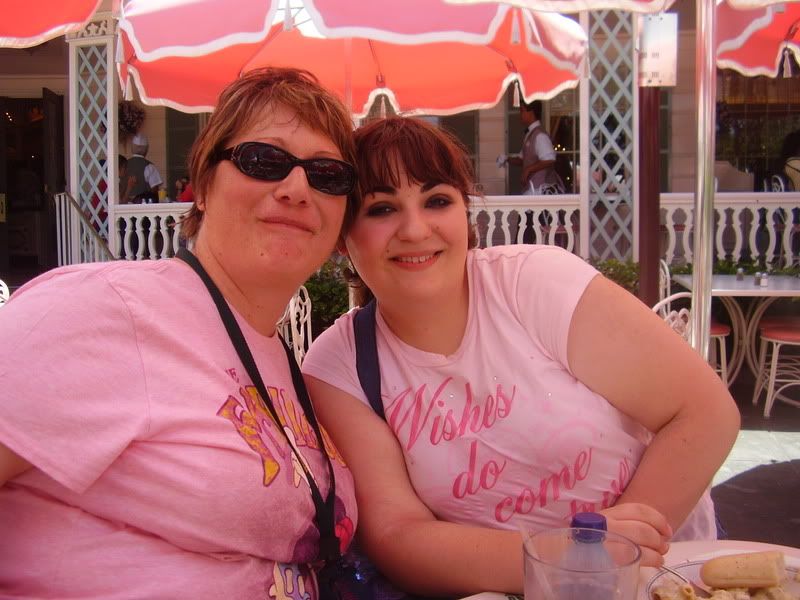 wickeddisneygurl and crazydisneymom
After lunch, some suggestions were made about what to do, but we decided to head on over to the Jungle Cruise.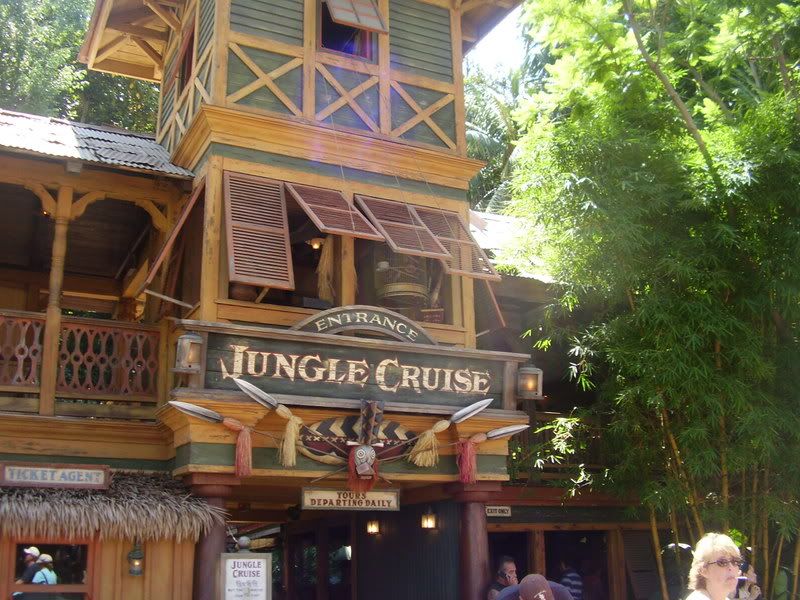 So long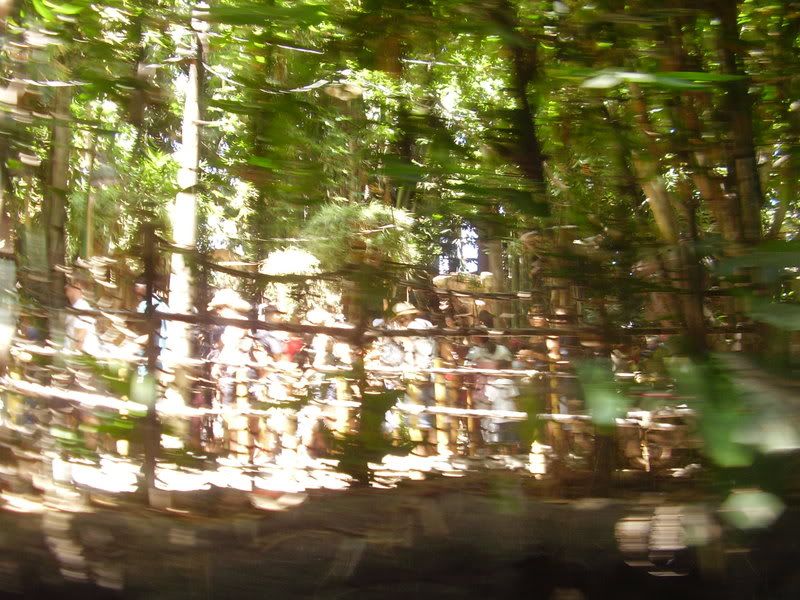 The long line for the Indiana Jones Adventure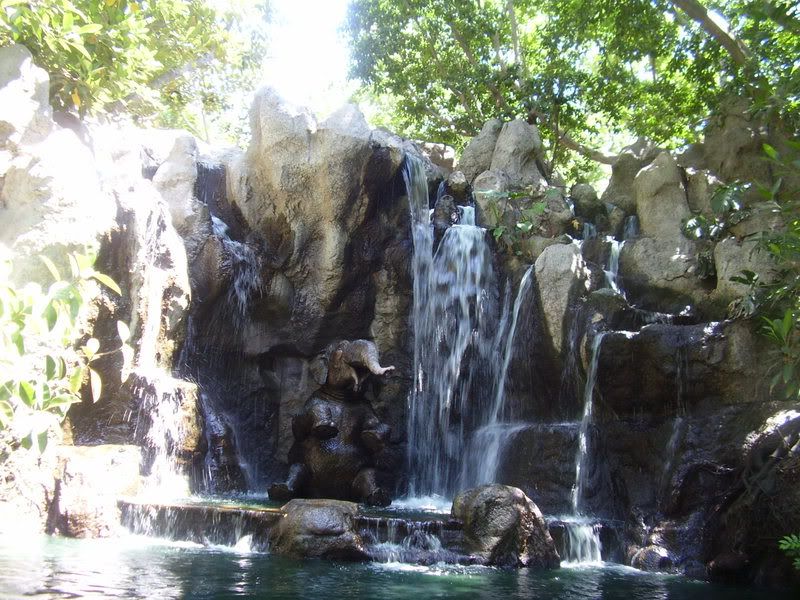 A Pachyderm bath
Hey, don't point that gun at me, buster!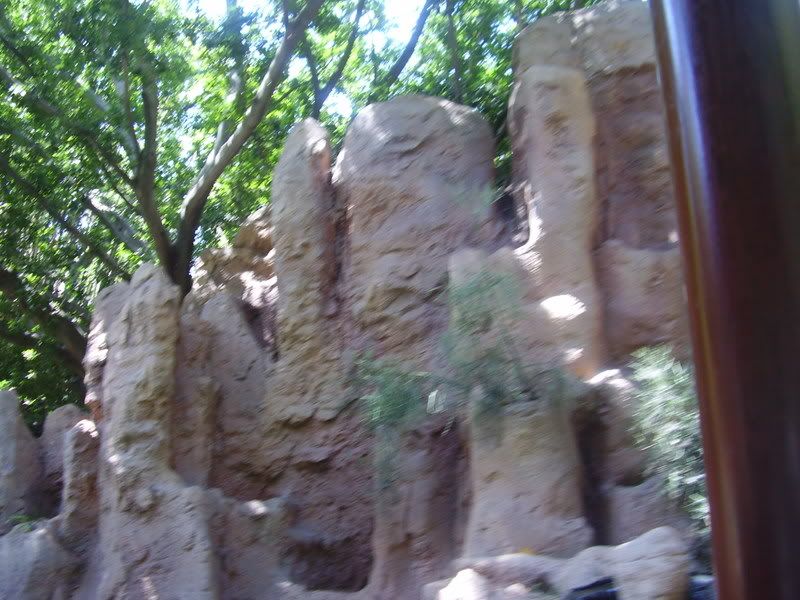 After Jungle Cruise, me, wickeddisneygurl and crazydisneymom decided to head off to Pirates Lair and horse around.
Don't worry Indy, I'll catch ya- NOT!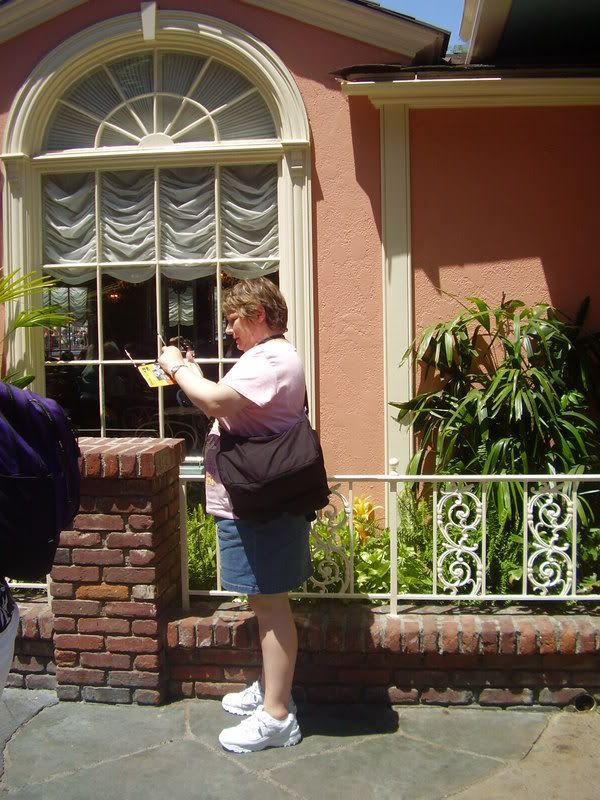 Crazydisneymom doing some bid-ness..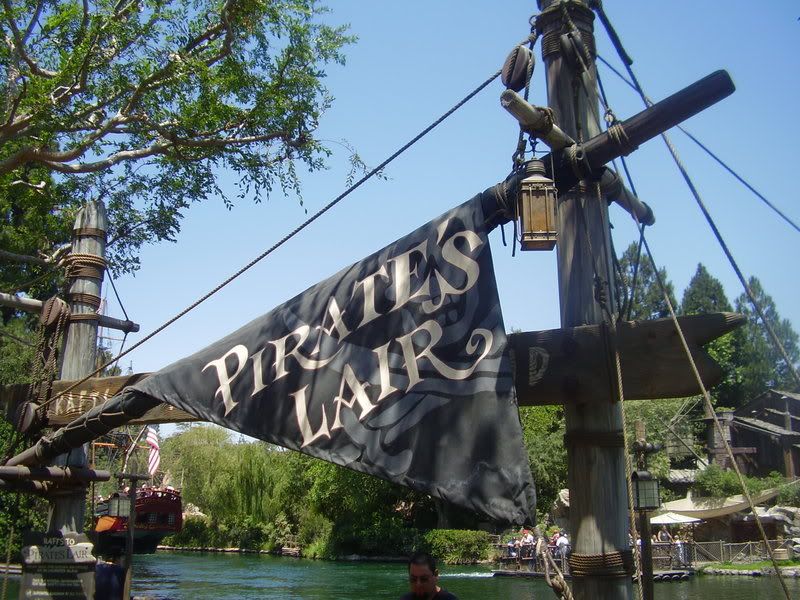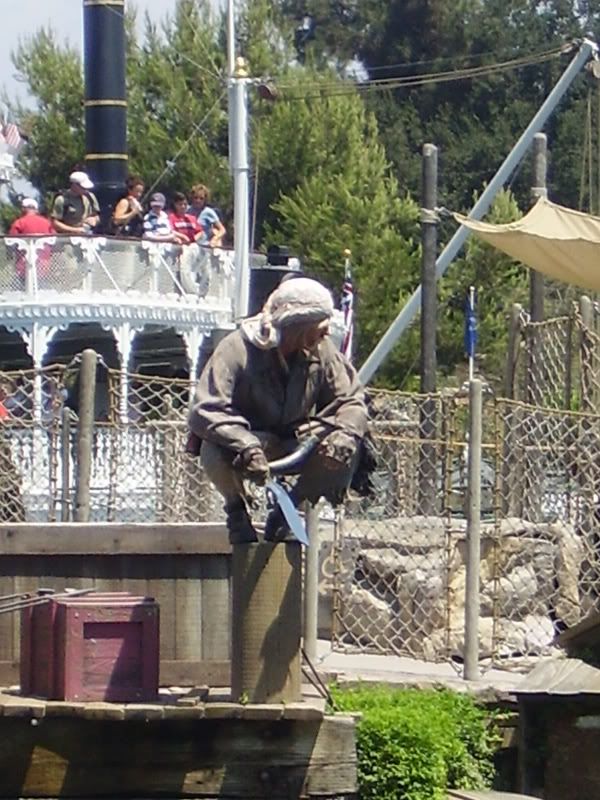 Oh, man....everyone's looking...I gotta go real bad!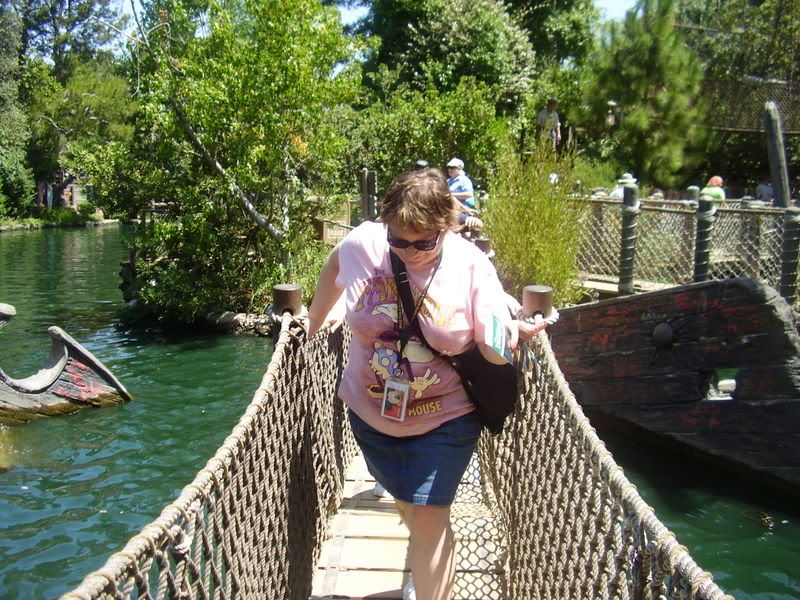 Trembling off a rocky bridge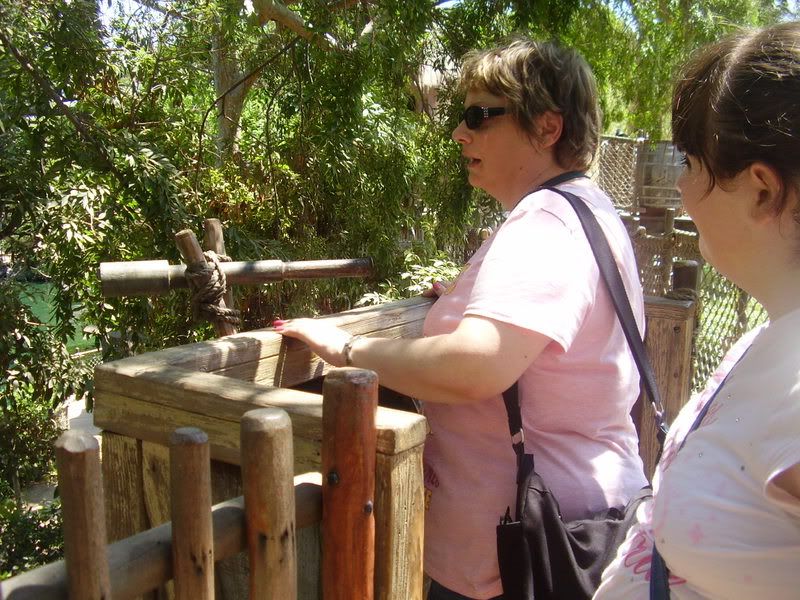 "I can't see through this! Fetch me my binoculars."
Dude, there was a long line for the canoes. Ain't that strange?
The Black Pearl peeking through New Orleans Square.
We found a cave opening from the top, and discovered it was a passage way down, so we went down.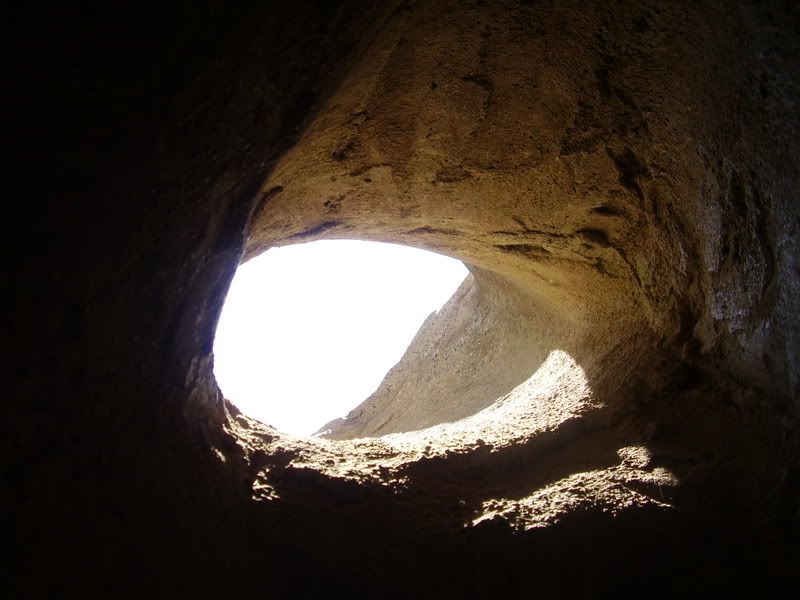 I see the light!!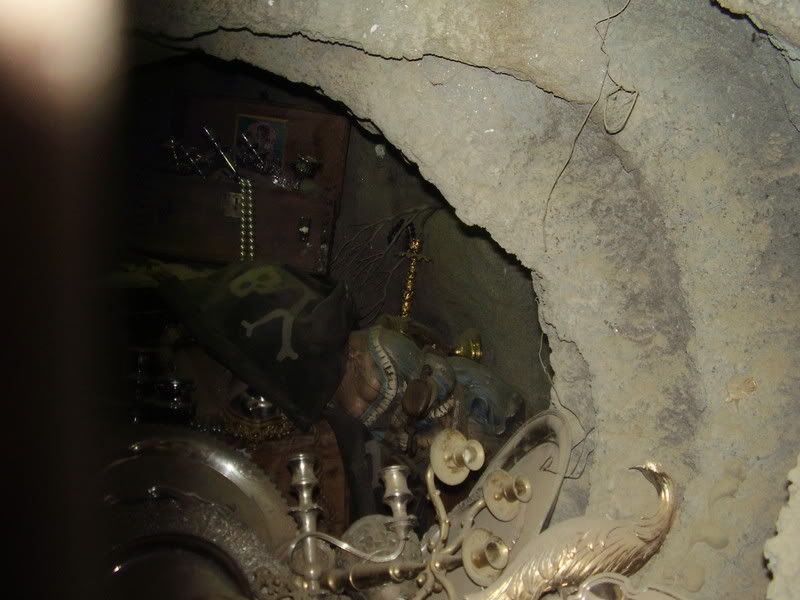 Sunken treasure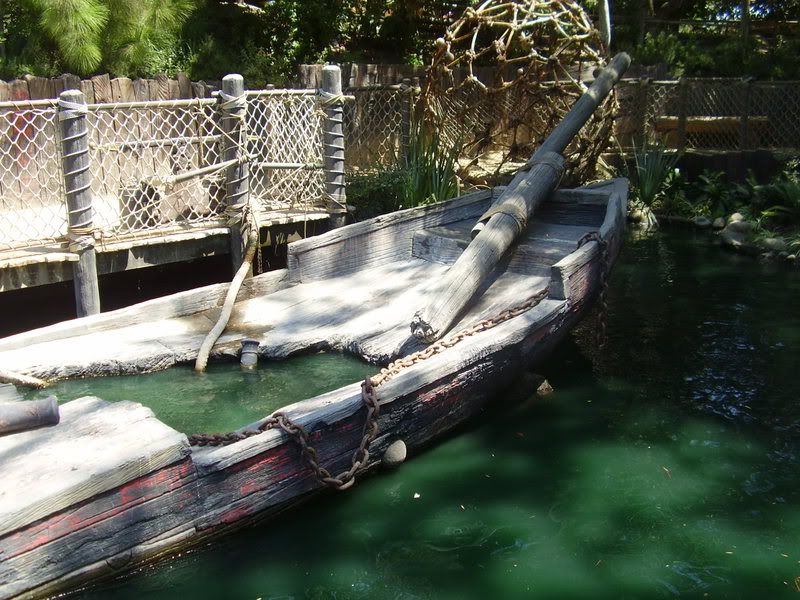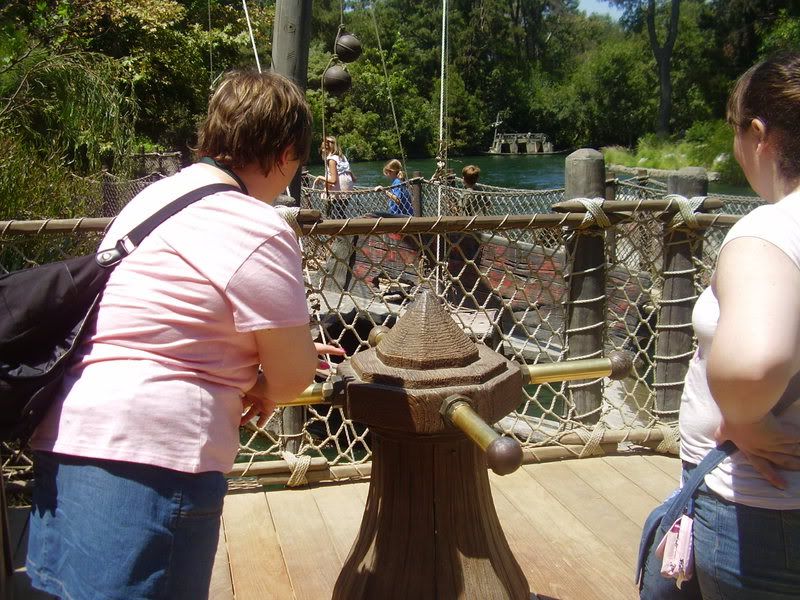 Push, push!!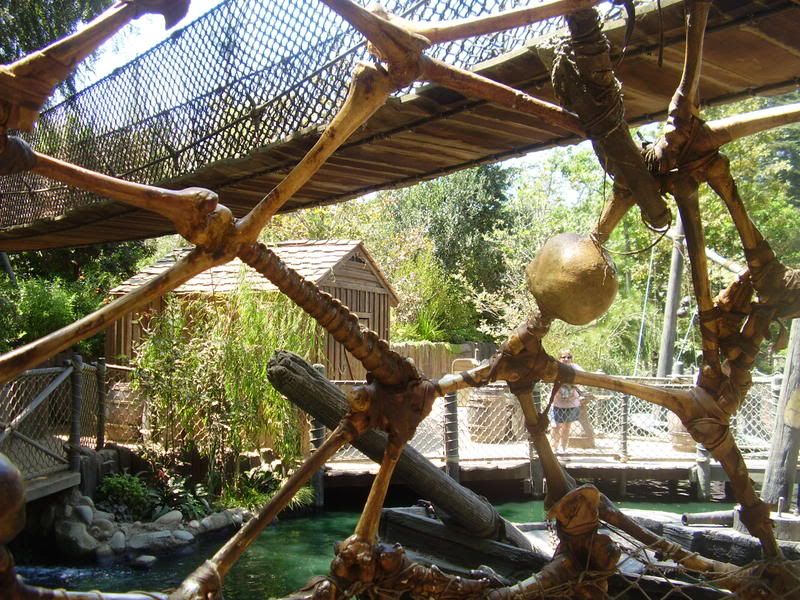 Dude, get me outta here!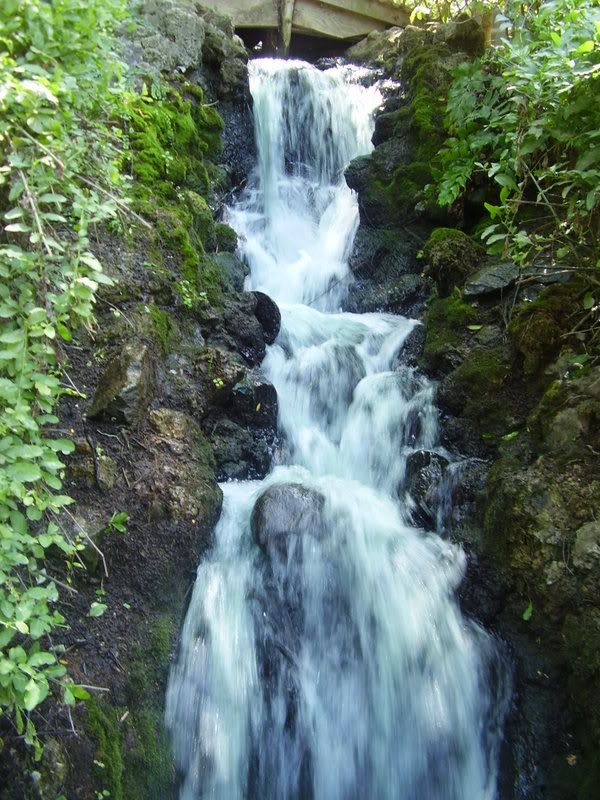 After a trip on Pirates Lair, we decided to head off to the Tiki Room.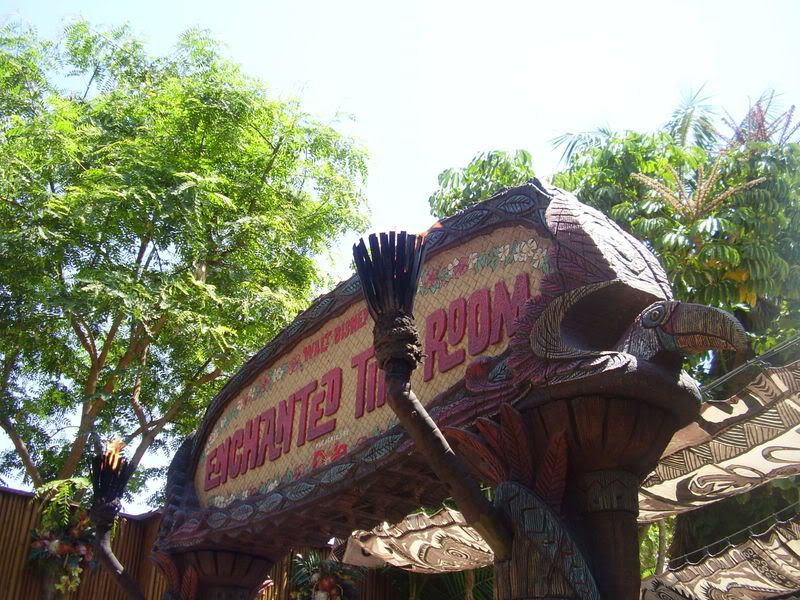 More to come....