Please read the update below
I try not to nitpick I really really do... but sometimes I feel a responsibility to point something like this out.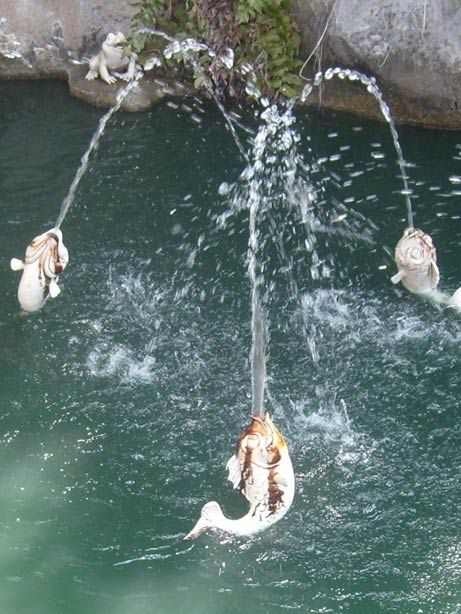 I realize it would be impractical to ask that it be cleaned every day but is it too much to ask that it at least not be THAT BAD... especially when the fish are the "special highlight" of the little show.
I also noticed severe water marks on the blade of the Sword in the Stone (which other parents commented on since we were able to see it from over 10ft away!) And I snapped this of the fort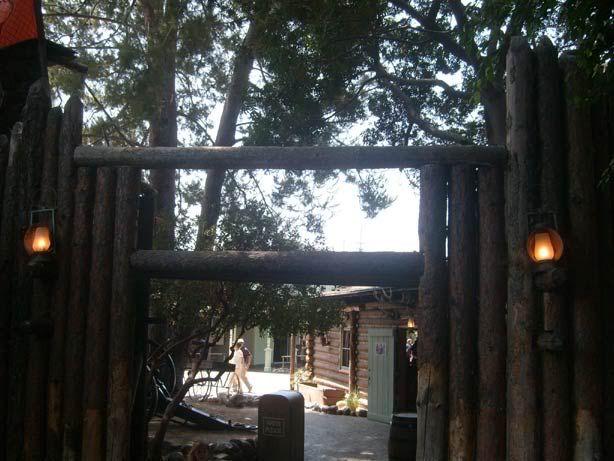 This used to have several "logs" that were falling apart, so the solution was to remove all of them and leave a gaping hole in the fort... good job Disney!
...UPDATE...
As a joke my wife suggested we go over to the Wishing Well today. Unfortunately she said it a bit too loud and our 4 year old excitedly chanted "Wishing Well" over and over. So, without much of an option we went over there. I'll post the pictures before I say anything more
That white blur appears to be either a heavily bleached fish, or a brand new one! The other two also showed signs of being heavily bleached and cleaned, minor staining. Needless to say my 4 year old was overjoyed that Snow White gave all her fish a bath (she said she needed to scrub harder on the other two which made me laugh!) So, to all I would like to say thank you. It is entirely possible that this thread did nothing, and that this was scheduled to happen, pure coincidence. Or this thread could have been viewed by someone who felt it needed to be addressed. In either case we will never know but that isn't important. This thread was a means to an end, and the end result was that the fish was either cleaned or replaced. Thank you to everyone who kept this thread alive, be it critiquing me, supporting me, or simply posting your own comments. Every post in this thread kept the light on that little fish, and gave others a chance to see it! My 4 year old also says thank you, and that she got to play with Alice and Mad Hatter (long story).