I've been meaning to post my pictures for ages, but I'm only now getting around to it. I hope you enjoy a little trip in the time machine back to the end of July for my view of the happiest place on earth.
Of course, before I headed to the park, there was one stop I had to make on my way in from the airport: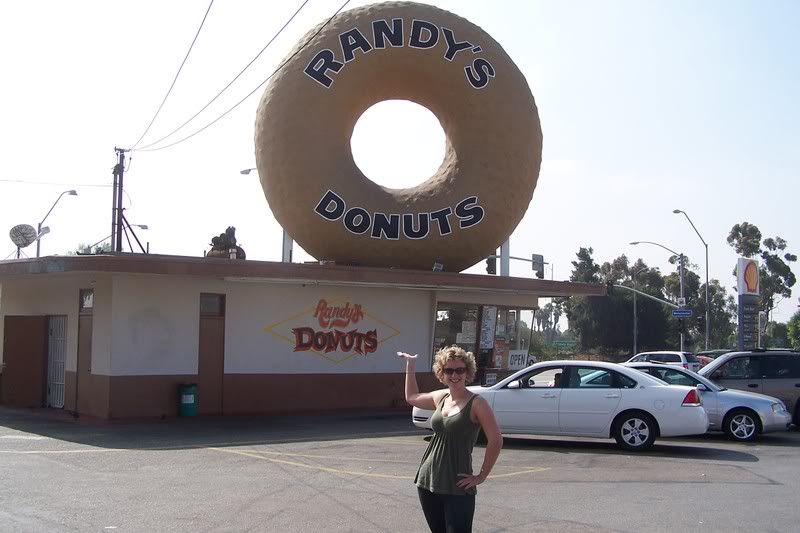 Not only are the donuts delicious, but their pineapple muffins are to die for. But that was only a short distraction on my way to the park.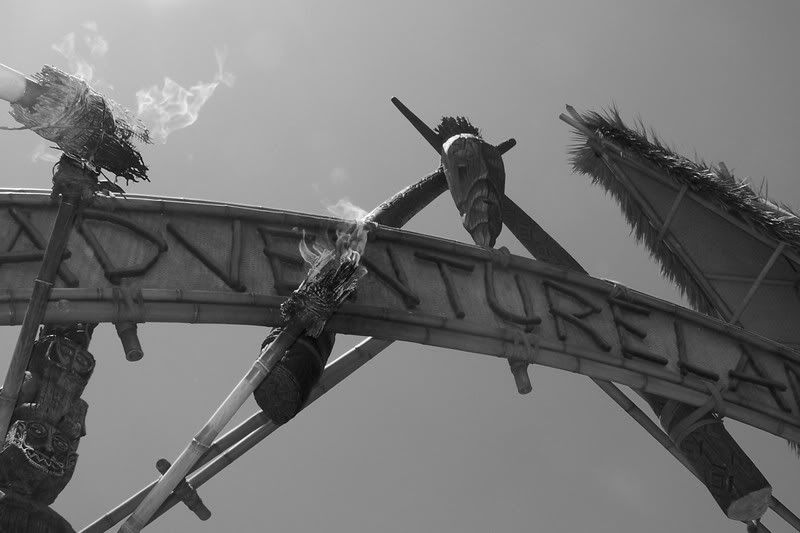 Once into the park, it was a sharp left to Adventureland and the siren call that is Dole Whip.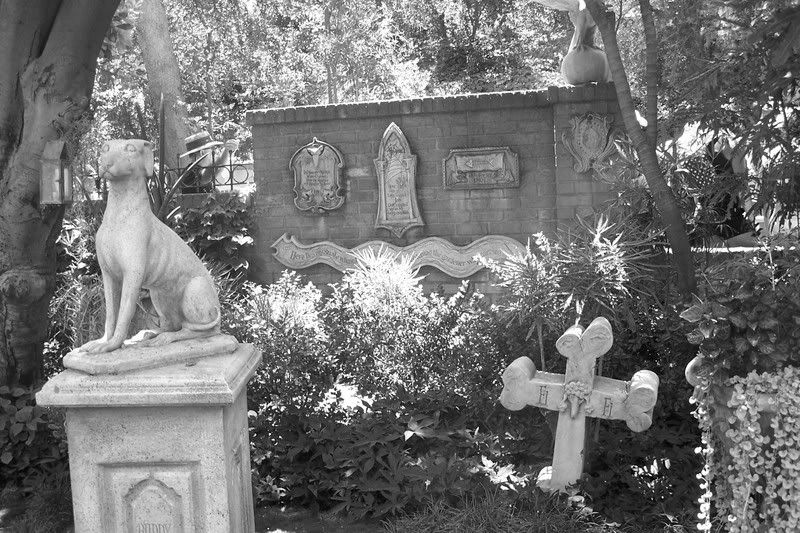 After I'd ingested both a Dole Whip and a churro, it was on to the Haunted Mansion. Sad to say, it had been three years since I'd been on the original! Not that I don't love my family's trips at Christmas time, but HMH gets old after a while.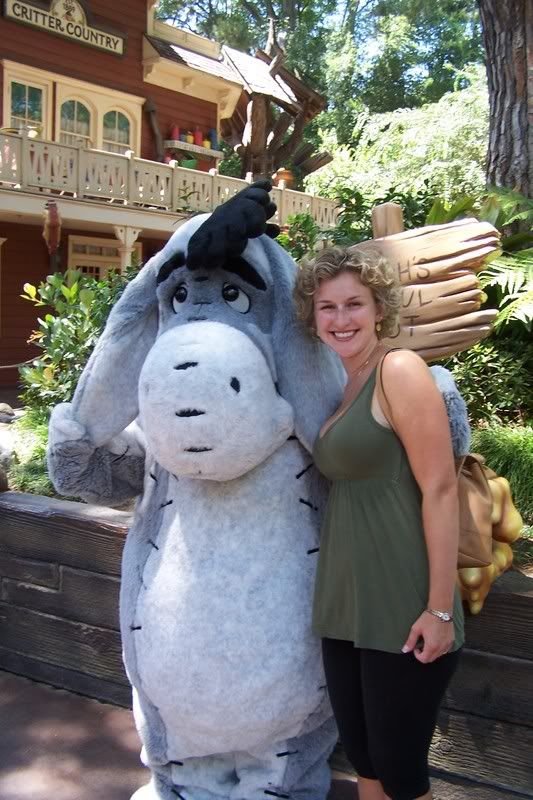 Then it was on to visit some old friends in Critter Country. I was lucky enough to get my pictures taken just before Eeyore and Pooh went in. I give thanks to the Cast Members who took pity on me after this huge group took ten minutes with each character taking pictures in every possible combination of children and adults (while ignoring the CMs).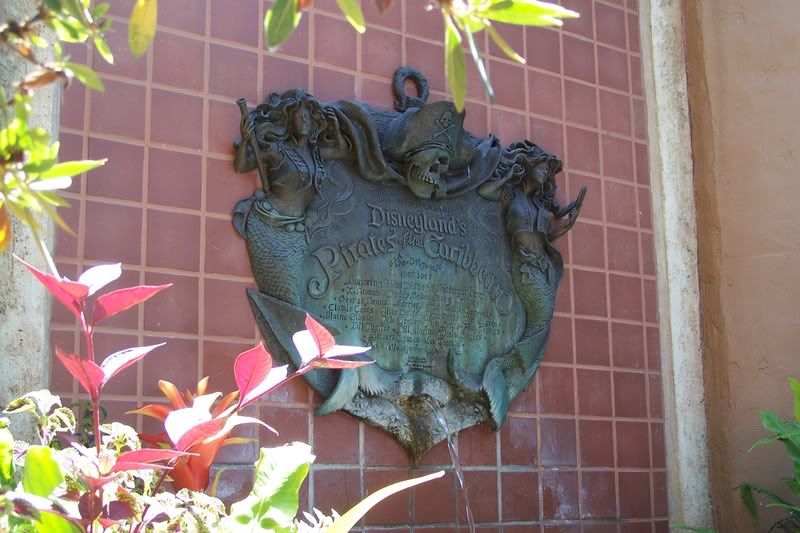 Pictures having been achieved, it was back to NOS for a ride on Pirates, complete with arty fountain shot.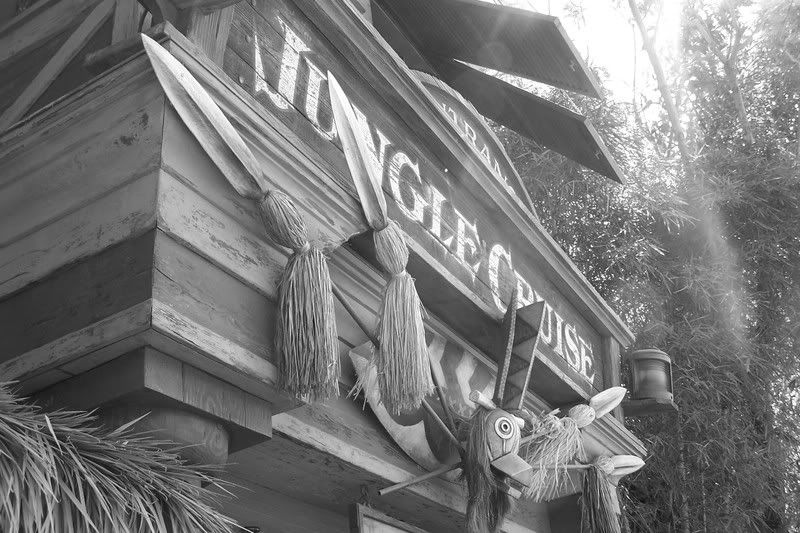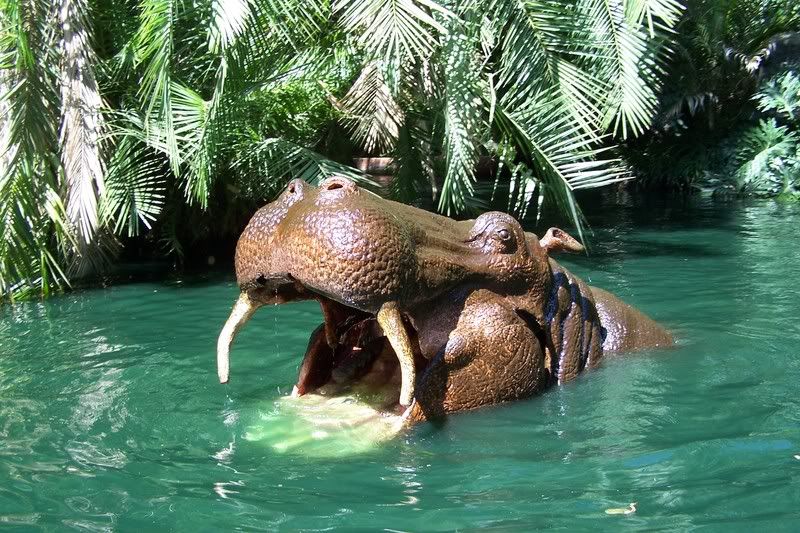 Fresh off my trip to the Caribbean, I decided to venture further abroad amongst the rivers of the world.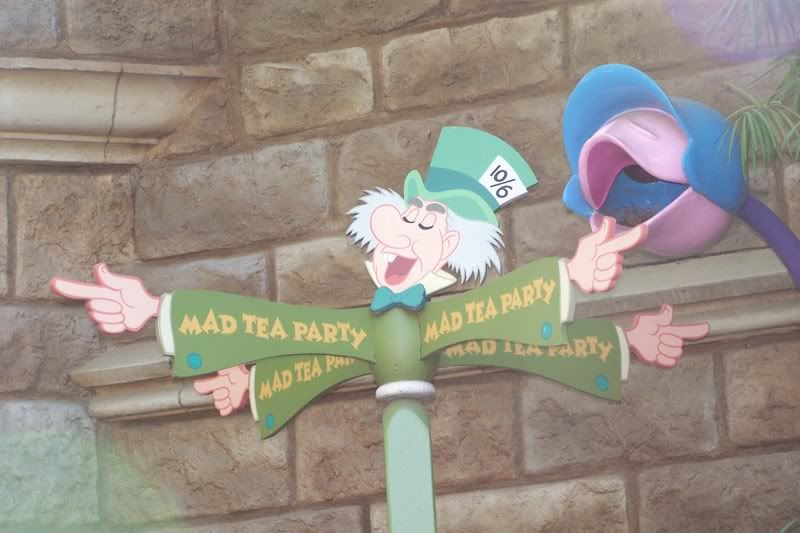 Finally, a spin on Alice. This was actually the first ride I ever went on at Disneyland, at the age of six. And I still love it!
I stayed in the park till late, but I didn't take many pictures that night. So it's onward and upward to the following day!