I wasn't ever much of an athletic person. But when I started to realize I had gained more weight than I was really comfortable with, I decided to start running. This year, to motivate myself, I signed up for the Disneyland 5k Family Fun Run. I booked a hotel for the night before (a first for me, I live close enough that I've always just driven) and my wife and I made our way down on Friday afternoon.
We got down and checked in just in time for dinner. Nothing in Downtown Disney seemed really appealing, so we went to the Wine Country Trattoria. It was a twenty minute wait, so my wife waited while I set off around DCA to test out my new Rebel XT (well, refurbished, but it's new to me). Disneyland was the main reason I bought the camera, and it didn't disappoint: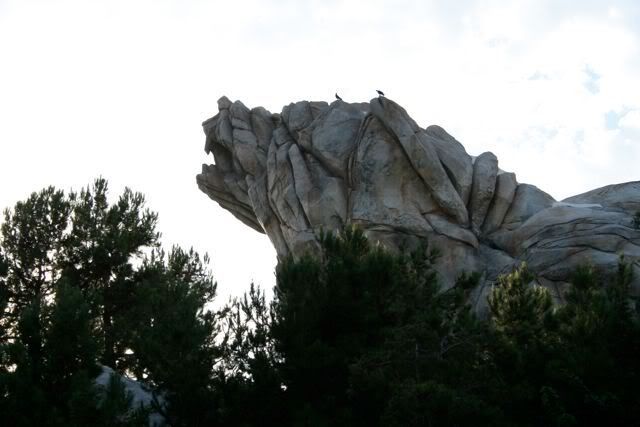 I like how the birds look like ears in this one.
My favorite shot of the day!
I rarely see shots of Grizzly Peak from this angle. Menacing.
We had a lovely dinner and decided there wasn't much in DCA we felt like riding and that we should make our way over to the Main Event. Pictures from that night and the race day on Saturday when we continue!