There have been many TR about DL posted here, many with much better photos than I could ever hope to take. So I thought I would post my TR to Southern California and DL a bit differently, through the use of scrapbooking. This way, the photos that I have that are not that great could still be used. And the little souvenirs that I have collected on my travels can go in the scrapbook as well. So, without furthur ado, I present my family's latest trip to sunny California.
I don't normally journal on my pages, mostly because I hate to read what I have written. But occasionally I put down a word or two. This page is the opening page to the trip. It shows us getting to a beach on our first day, any beach! Ah, California!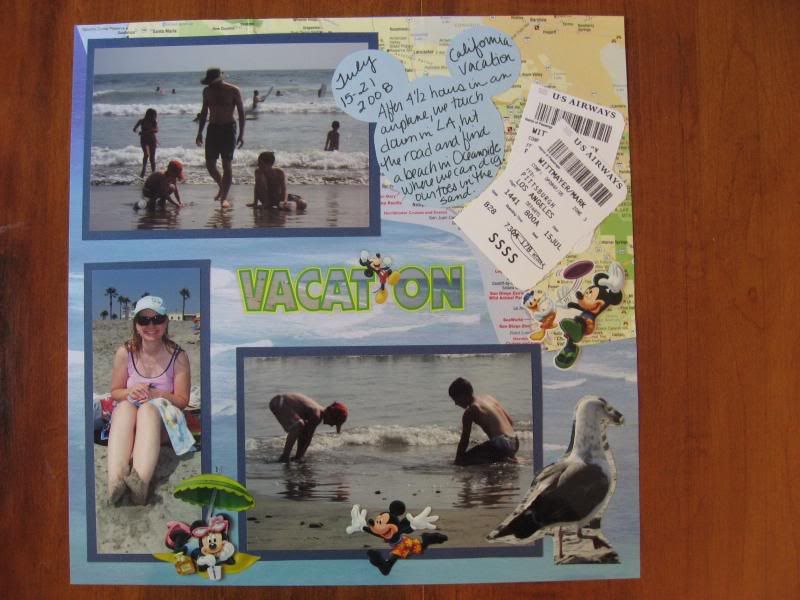 One of the biggest reasons for vacationing in CA (a long way from Pittsburgh) was the fact that the San Diego Zoo had Pandas, and my 12 year old loves Pandas. The next three pages are from the zoo.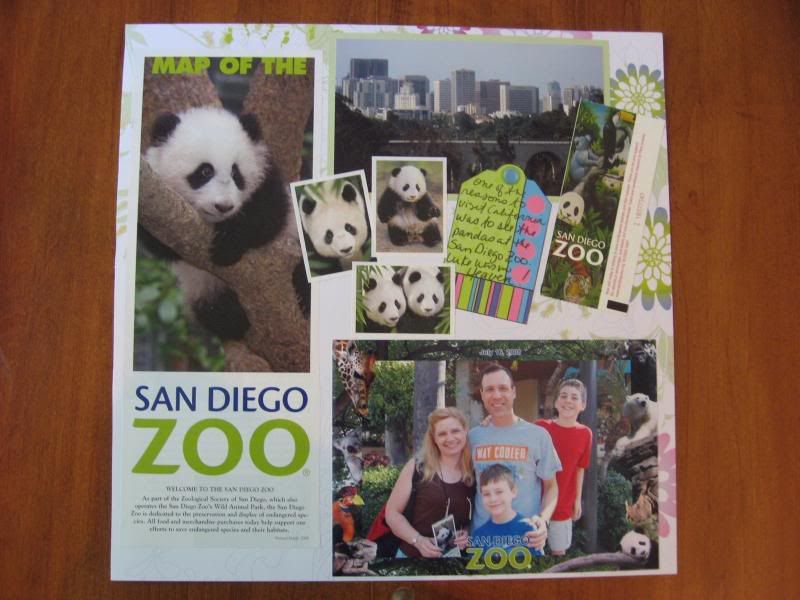 I may have gone overboard on the panda photos, but I figured we wouldn't be back and it was a momentous event for my son. I almost cried when I saw the pandas for the first time. They are so beautiful and regal if you will. You have to be quite around them because they do not like loud noises, so that brought a sort of "church" atmosphere to the place.
The San Diego Zoo is a beautiful and big zoo with a lot of hills! The staff was very friendly and the food was actually good. This is where my boys discovered churros for the first time! The polar bears were the cutest things, but could not get any photos. My little one loves snakes of all things, so he and his dad looked at them while I shopped at the gift shop! The cutest animal award had to go to the baby meercats. They were so tiny! I took a picture but they kind of looked dead in the photo, so I didn't use it.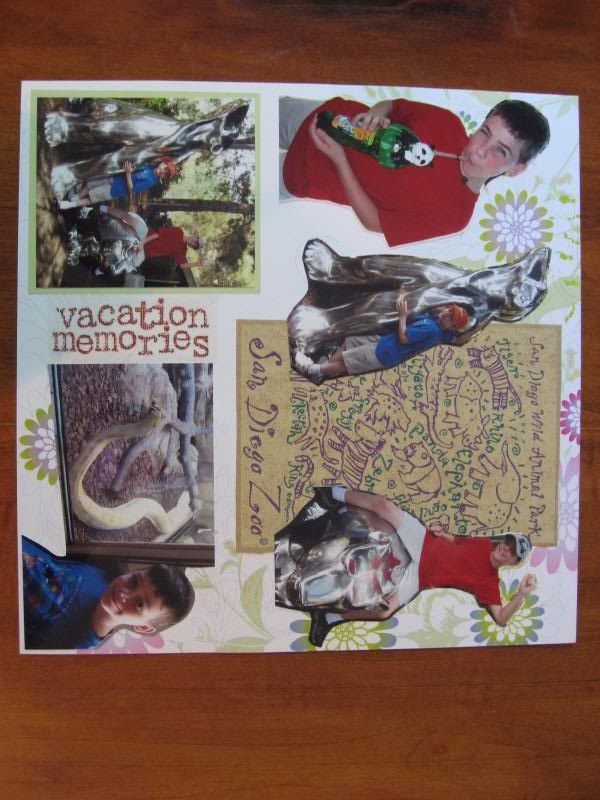 I love movies and I love
Some Like It Hot.
Since we were so close to Hotel Del Coronado, I had to visit it and walk in Marilyn Monroe's footsteps. The hotel was beautiful and so where the cars. That is a Rolls Royce by the way. Not to many of them in Pittsburgh. The boys really enjoyed the beach. I'll tell you what though, I think the Grand Floridian at WDW is more beautiful on the inside. This hotel was made of wood and was very dark inside and not huge like the GF, mostly because they did not have the ability to make huge lobbies back then. At least that is my guess.
More from the Del. My husband and I enjoyed a couple of glasses of champagne that he bought from the hotel and took out to the beach. He is a sweetie and very romantic, even after 20 years of marriage. Glorious sunset.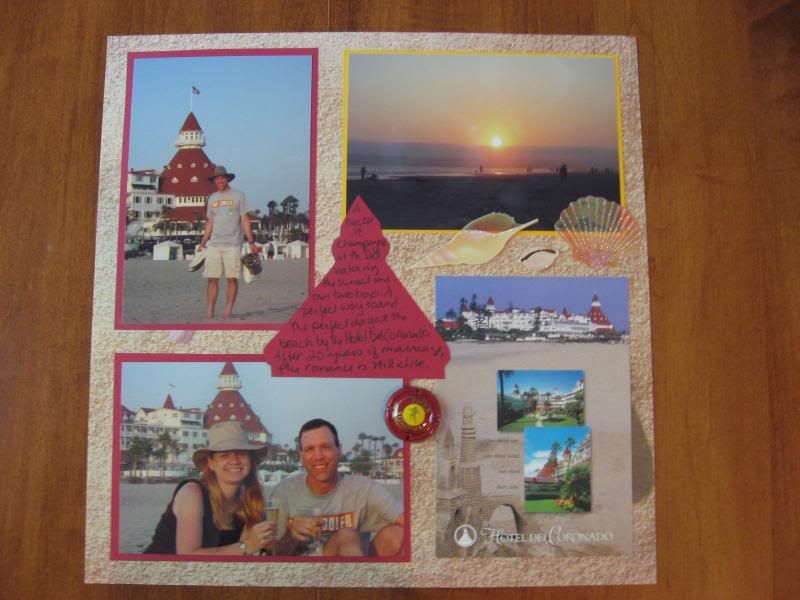 On to Disneyland next!