Day 1
Whoever said getting there is half the fun - needs to be drug out into the street and beaten.
I started out by missing my shuttle from Idaho Falls to Provo, Utah. I accidentally booked the wrong day, and had to blaze down to Blackfoot, Idaho to catch the shuttle from there. Then, at the shuttle change at the Salt Lake airport, the driver was really hurrying us, and he handed me the wrong luggage (it looked exactly like mine). We had to change shuttles so fast (because we were late) that I didn't even notice the wrong luggage. I got a call before I got to Provo that said my luggage would be at the airport the next morning at 6:30 a.m.
So, I stayed at my mom's house and was able to borrow some jammies. The next morning we got up bright and early to try and get my luggage. Which I was able to retrieve. But, we got a phone call on our way that said our flight had been cancelled.
We got to the airport to discover mass chaos because of the cancelled flight. We were put on a waiting list into Ontario, but didn't make that flight, and then guaranteed a seat to LAX a couple of hours later - grrrr. And they lost our luggage.
Eventually, my mother and I arrived at the Disneyland Hotel - only to discover that I'd left my cellphone on the Disneyland Express. (I was able to get it back the next day).
Now the fun begins. We were at Disneyland for the travel agents Earmarked Conference.
We checked in and headed straight for Main Street and this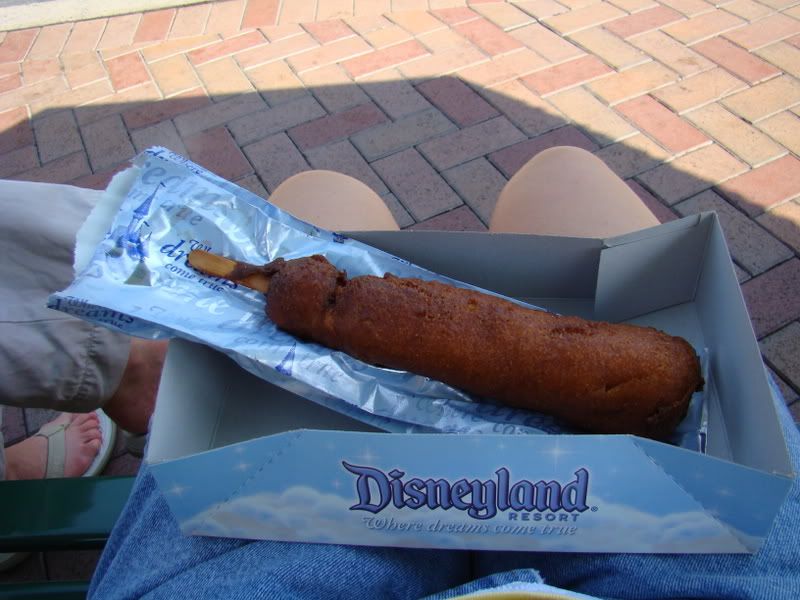 We took in a few rides - because everything was a walk on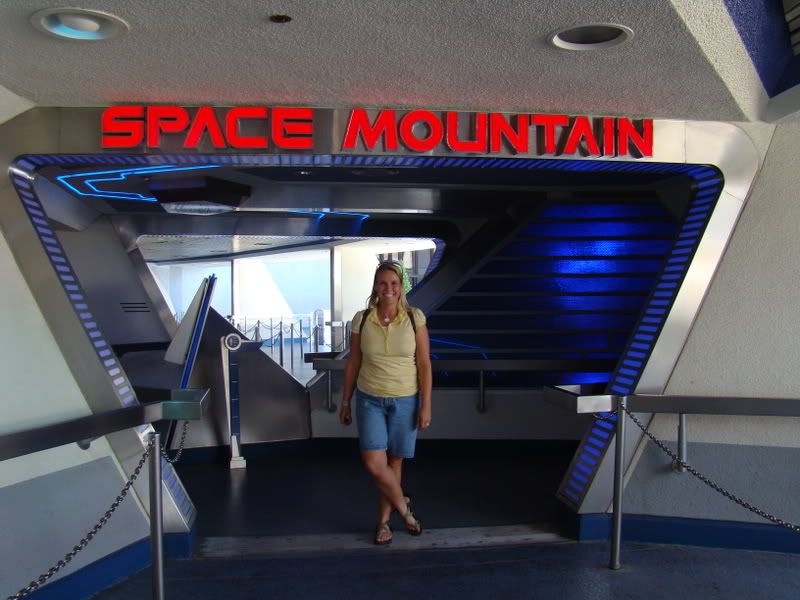 Anyone noticed how creepy these faces are? (They remind me of the creepy masks from the WDW parade)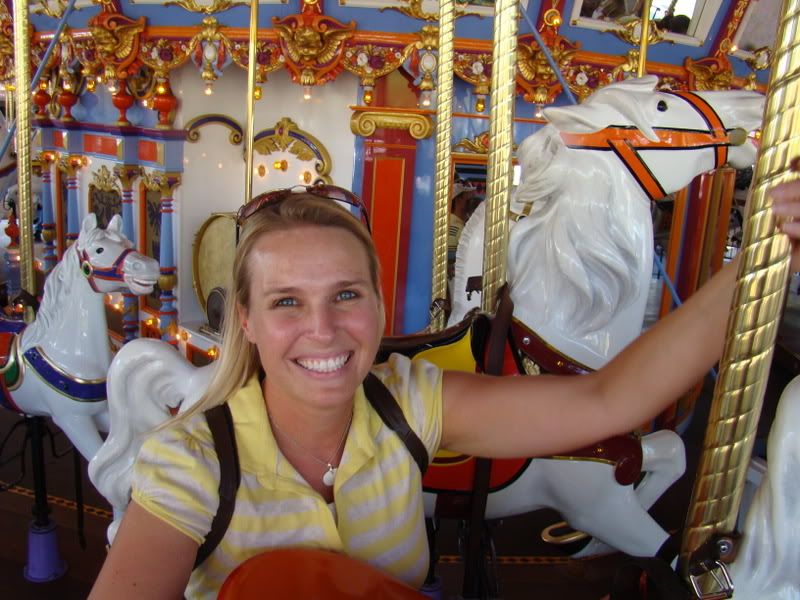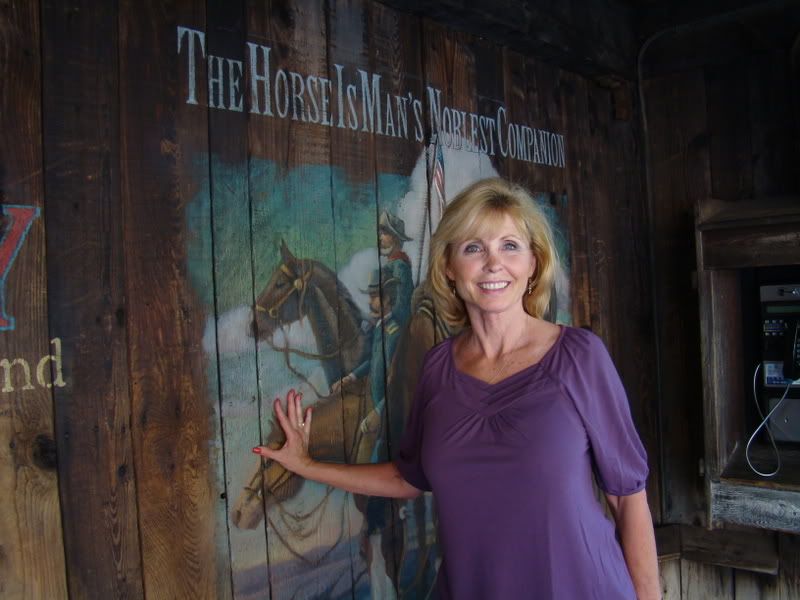 This absolutely cracked me up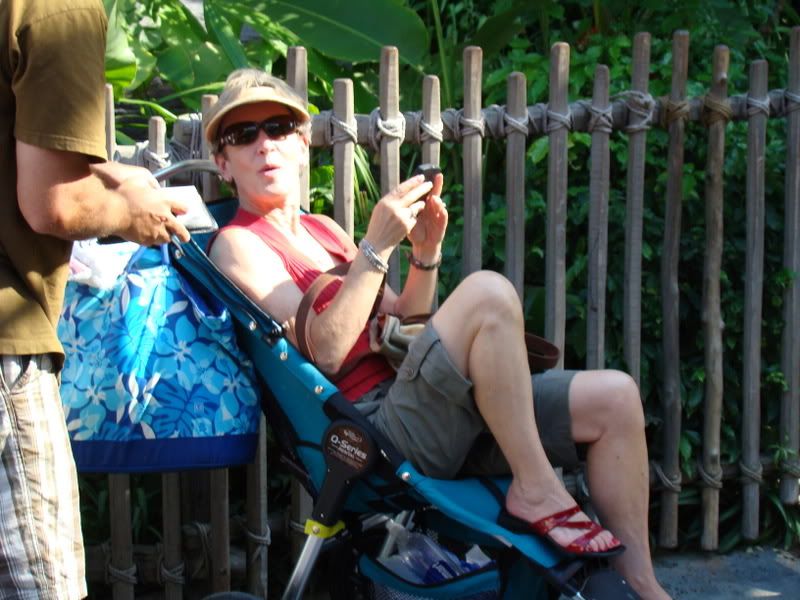 Monday night, they closed down DCA for a special party - just for us.
Notice the logo on the Ears
We started the party by making really goofy hats.
I had finally finished my and was headed over to the Pier - when I ran into Ed Grier. I finally meet Ed Grier, and I look like this...
Mmmmm Dessert
Band and tables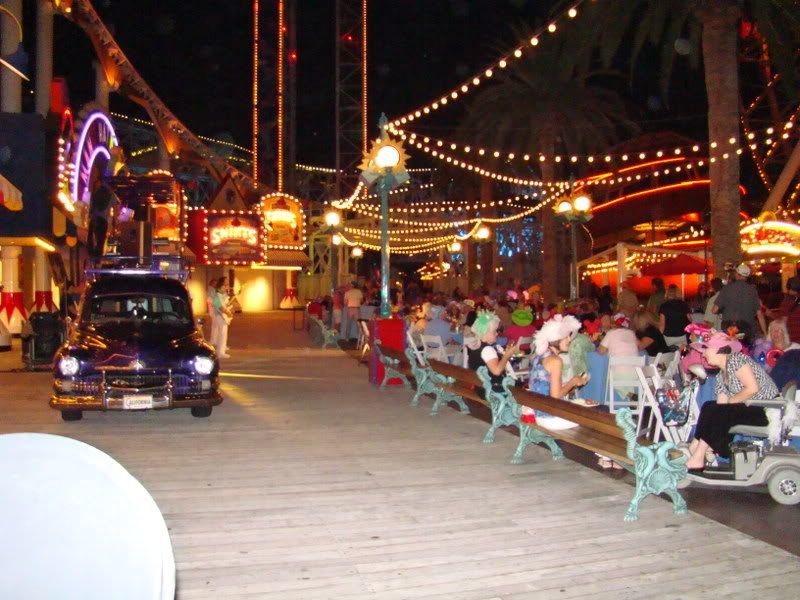 We got ride Screamin' all by ourselves, went on Toy Story several times and even rode the Carousel. Great night.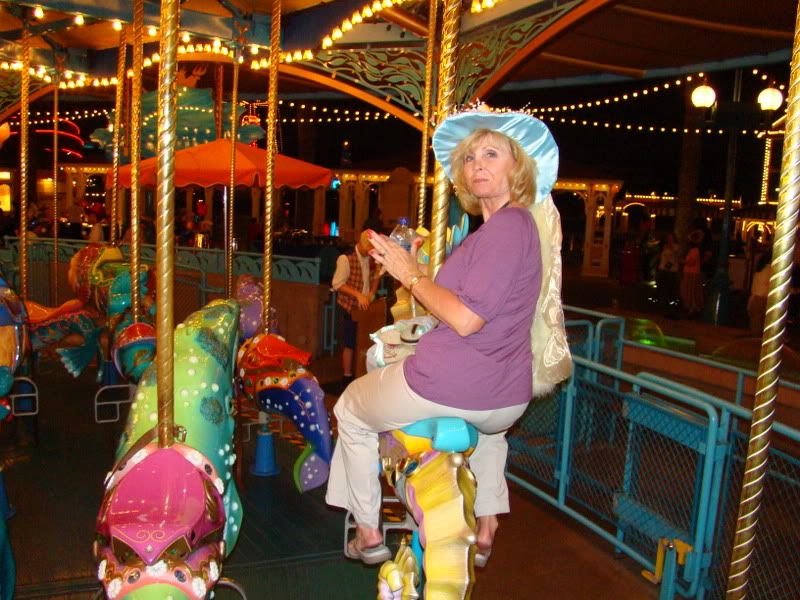 The next morning we got up at 5:30 a.m. to go on the Get up and Go Power Walk. It was supposed to be through DCA, but they mixed up a little and we got to walk around the Mickey and Friends Parking Structure - whoohoo!! Not really.
We started our conference meetings at 8:30 a.m. It was opened by Ivana Dream - the conference fairy. She was quite a riot.
Tony Alessandra gave us a rousing motivational speech. Followed by another speaker that gave us all the inside tips about DCA's remodel. We saw pictures of what was to come, and models of the esplanade, and Cars Land. I took as many pictures as I could, then was approached by a "thug" that said these were private pictures that hadn't been released and that I needed to stop. So, I didn't get pics of the new entrance - which I thought was very blah (I hope they just hadn't added colors to the model), a great picture of John Lasseter riding the new Luigi's Flying Tires, or the pictures of Mater's Cow Tipping Tractors.
(I know you've seen some of these)
Mickey Sunwheel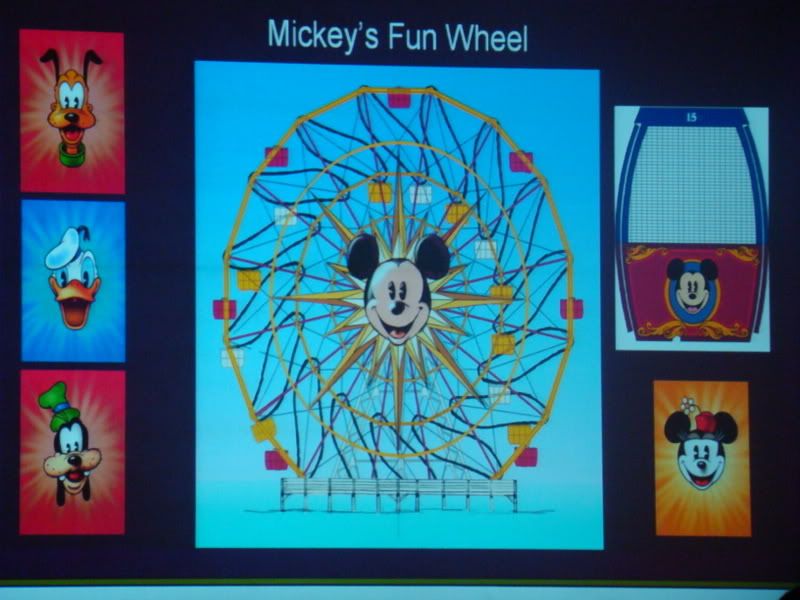 Band Concert (in place of Orange Stinger)
Goofy's Sky School (Mullholland Madness)
Little Mermaid Ride
We had breakout sessions, which were kinda fun - talking about how to better market disney travel and another one about travel web sites.
The evening event was amazing. We went into dinner and it was announced that Susan Egan was going to come sing for us. She was the voice of Meg from Hercules and the original Belle on Broadway. Beautiful voice - and funny!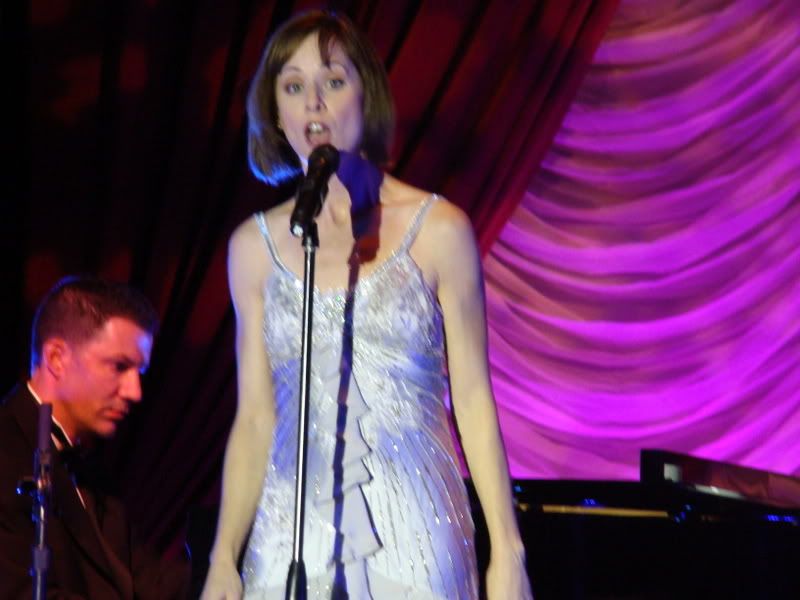 Then, the big surprise. Susan introduced Richard Sherman. He joined her on stage to play and sing Tuppence a Bag.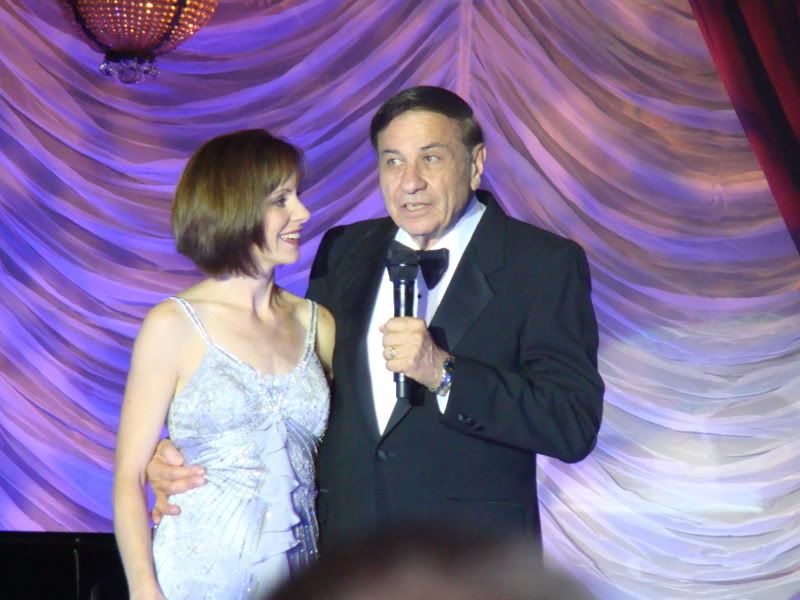 Then Susan left and Mr. Sherman stayed for over an hour! He played a great majority of the music he's written. We all got to sing along. I almost cried. I was able to meet him afterwards, but didn't get a picture because he was exhausted. But what an amazing night - to actually sing the Tiki Room songs and It's a Small World with the man himself.
In this part of the video - he's talking about Mary Poppins the Broadway show. It's horrible video taping, but I will get more posted
I have a lot more video with Mr. Sherman and so much more to come!