Ever since I saw a photo thread of wide angle shots last year (I can't recall who posted it) I have been saving up for a wide angle lens. After checking around, I finally settled on a Sigma 10-20 mm which was highly recommended on several photography review sites. With this lens, there is a slight bit of barrel distortion when it is wide open, but I kind of like that effect. :blush: It's especially effective in Toon Town....
and on Paradise Pier...
I love how wide angle lenses can stretch the foreground, creating the illusion of space and giving a completely different perspective of subjects that I've shot several times before. In order to capitalize on this, I've tried to hit the parks early in the morning when there were less people crowding the walkways.
Some of these shots go back to July when I ran down to Disneyland the day after I received the lens. Instead of abstractly tossing these shots at you, I thought I would organize them into specific areas to give you a wide angled tour, as it were. I'll be adding these in stages, so check back later if you get a chance. Got that double double with extra animal sauce for the fries? Then let's get started!
Part I - Entrance Area, Main Street and the Hub:
Some shots of the entrance area to get started. Again, the illusion is that subjects in the back ground look much further away...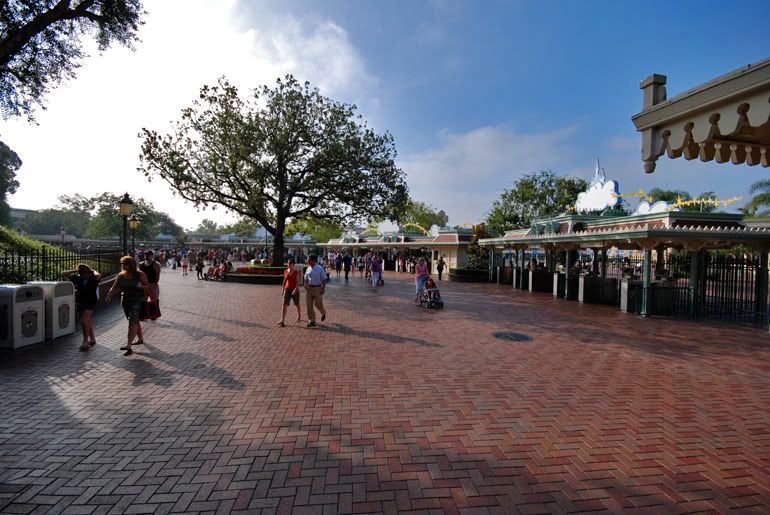 One of the other cool things about the lens is that when it is used vertically, you can get extremely tall subjects in that you otherwise might miss from that range...
Before heading up Mainstreet, just a couple shots of the Train Station...
And trains...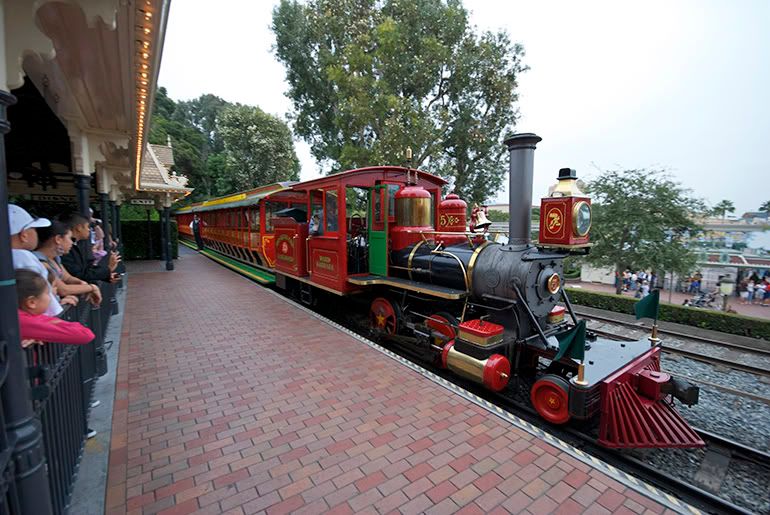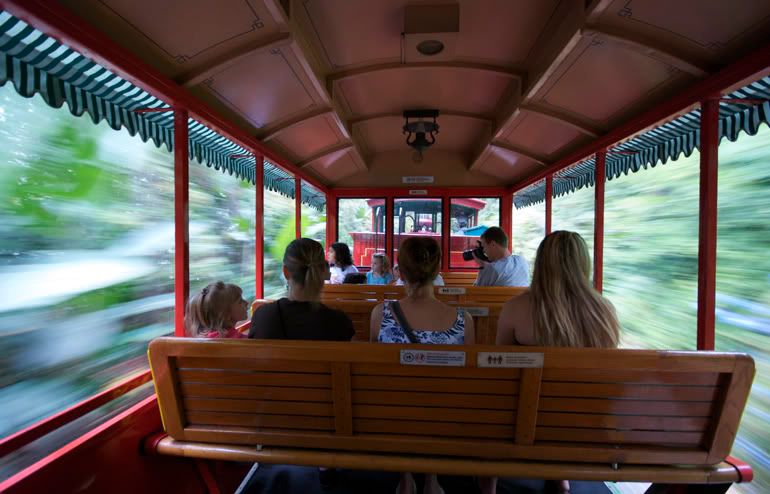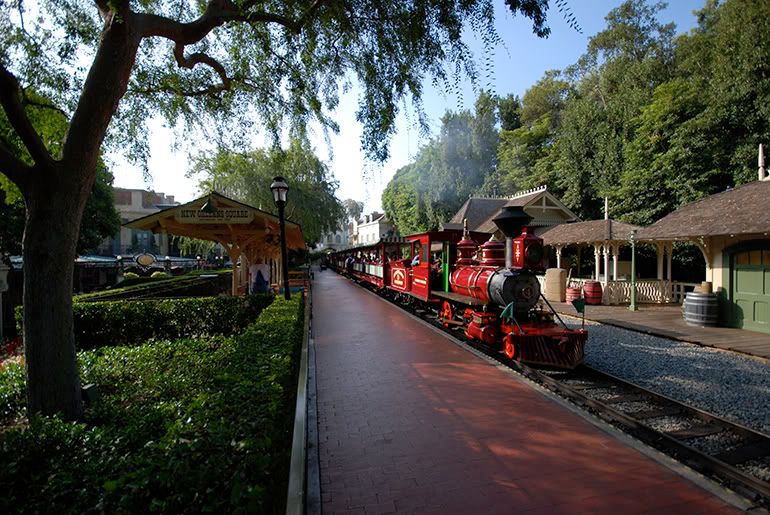 Then...down Main Street...
Past the Emporium...
Past the Indian, er...Native American dude...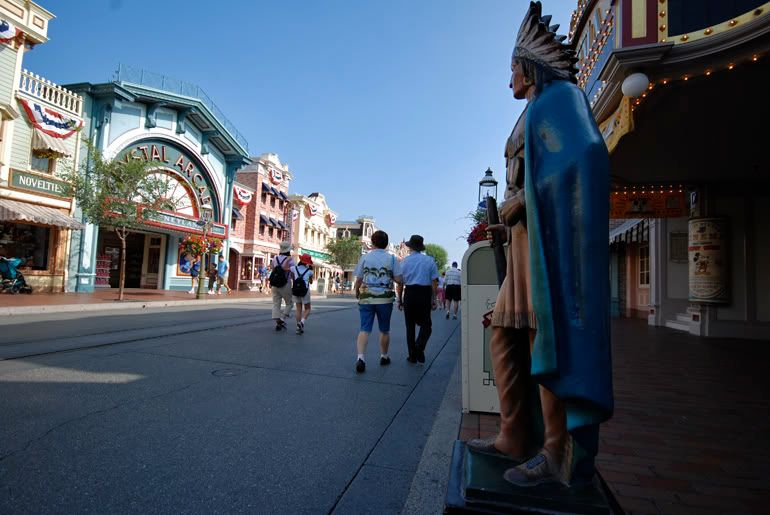 ...and assorted produce...
and Flowers...
...The new Fortuosity Shop...
The yellow horseless carriage driven by the lady that often plays the obligatory Mickey Mouse Club theme with her horn...
The China Closet...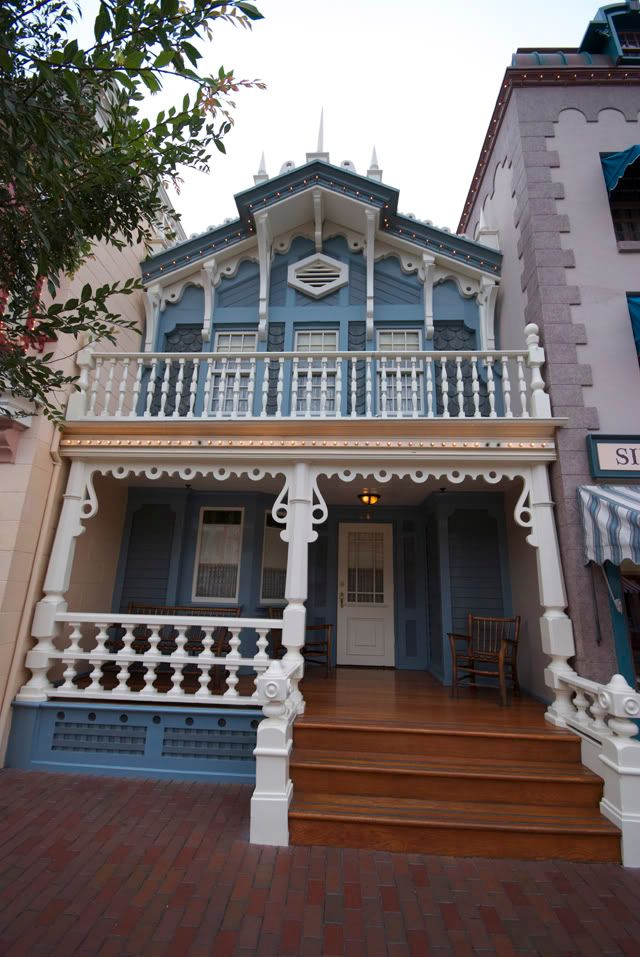 ...and finally down to Coke Corner...
and the hub...
...where we find the band giving a concert in front of the castle...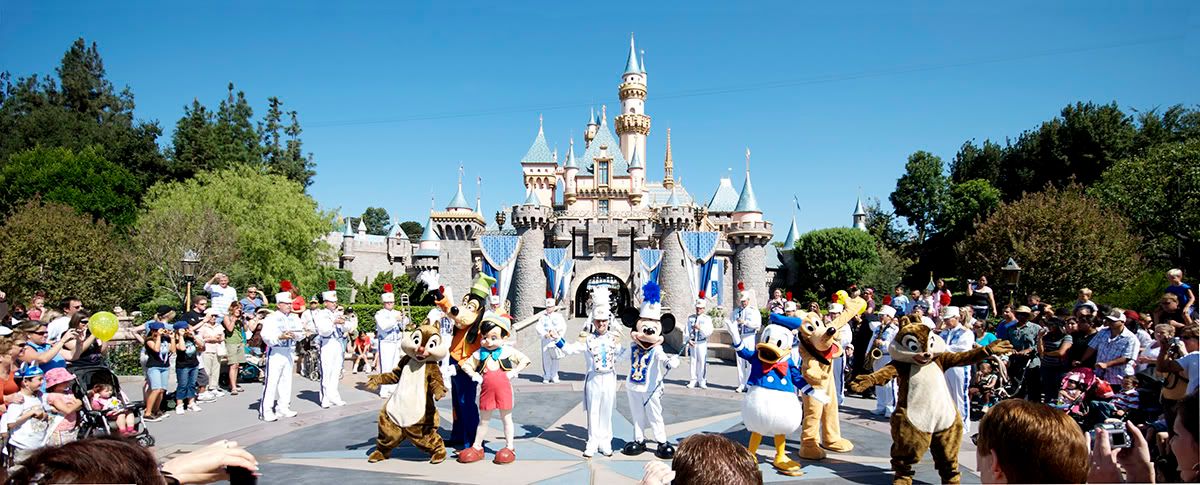 A quick photography tip: If you want a shot of the castle with NO ONE on the drawbridge, wait until the band is performing in front....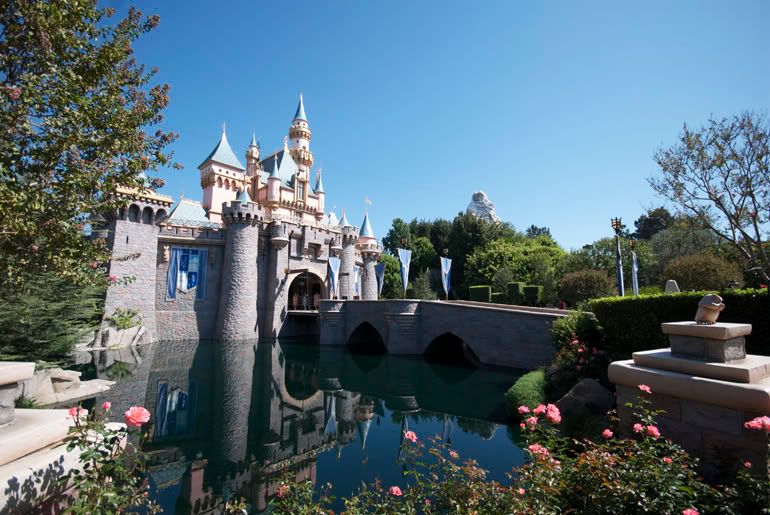 Click here for Part II
(Adventureland, New Orleans Square, and Critter Country)
Click here for Part III
(Frontierland and Fantasyland)
Click here for Part IV:
(Toontown and Tomorrowland)
Click here for Part V:
(DCA)