OK maybe not spectacular, but rare indeed. I actually brought my camera with me and managed to actually take photos! So, let us begin our adventure shall we? Let's shall.
Saturday Morning.
After leaving the Hyatt down the street where we were staying all weekend, my Alterna-Wife and I met up with a group around 10:30.
Last year it was me in this situation. This year, the lovely belle is in this unfortunate predicament. Who will it be next year???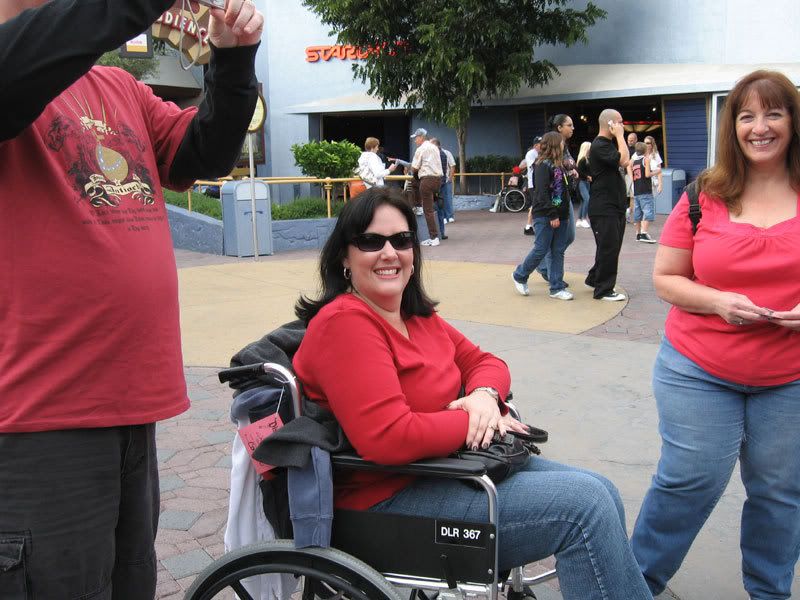 Phantom MiceChatters? Or Villains Fan and belle? You be the judge.
My Alterna-Wife in all her evil glory. With a spooky face leering at her from behind.
Hey I know you!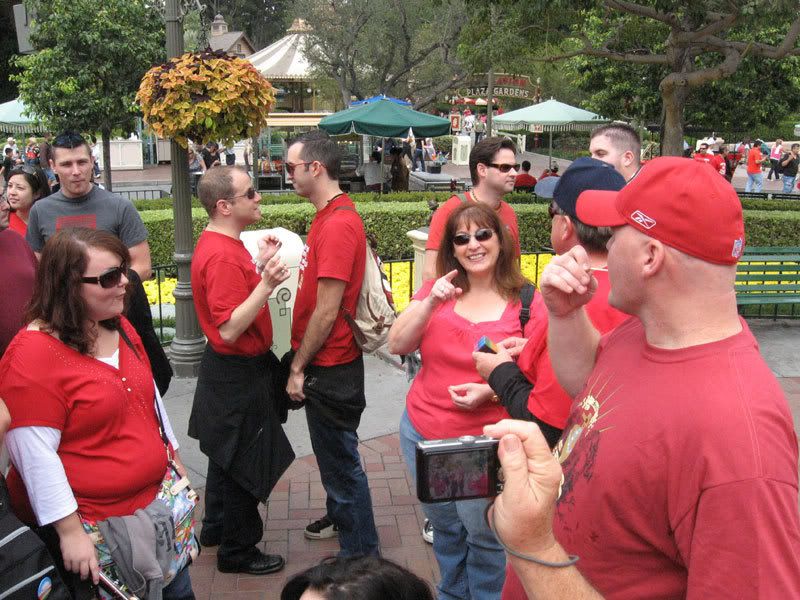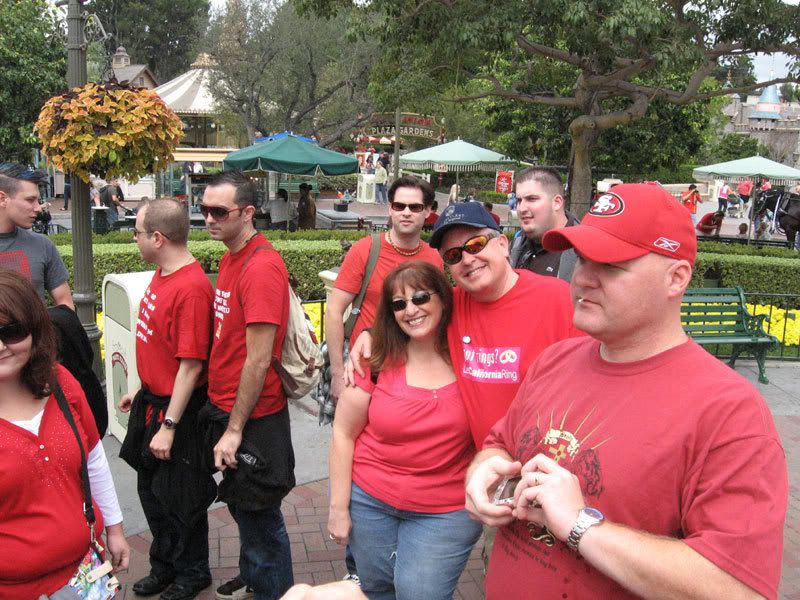 A cacophony of humanity. Good thing we all used our Right Guard (at least I hope we did)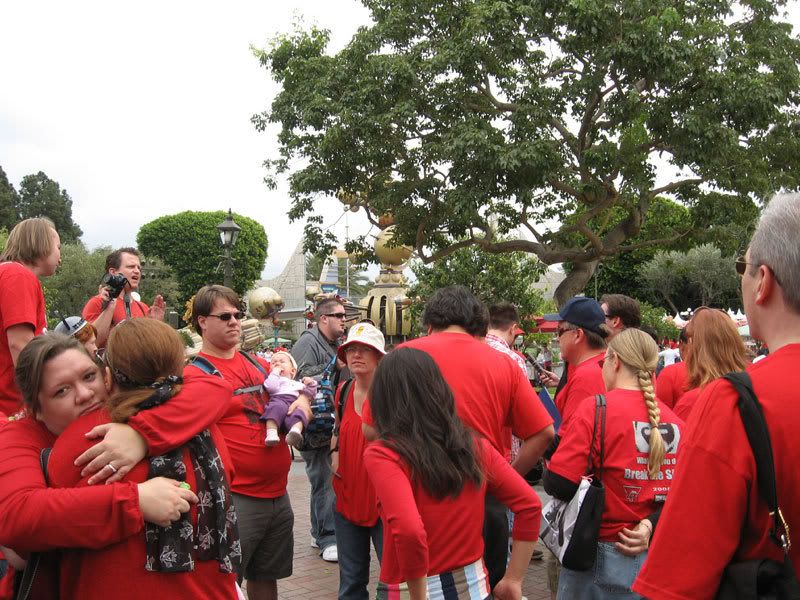 Followed by the belle view of myself and IndianaJenn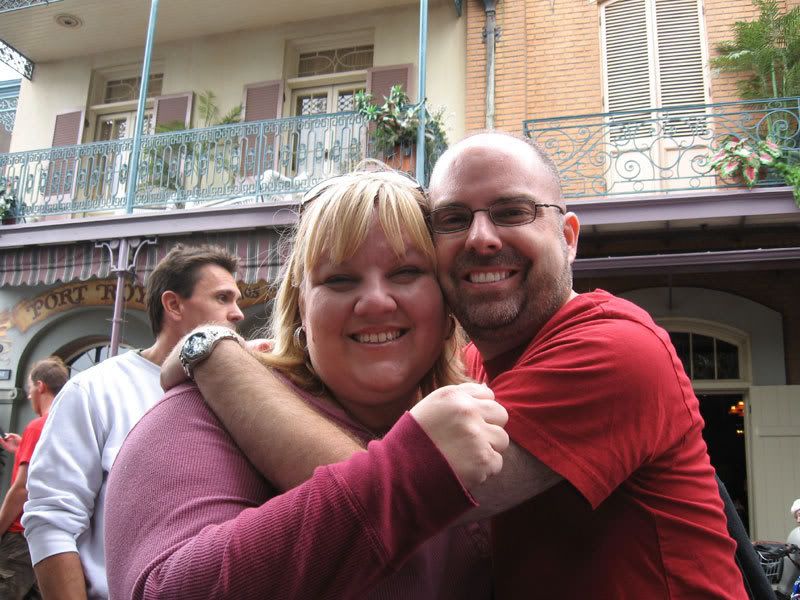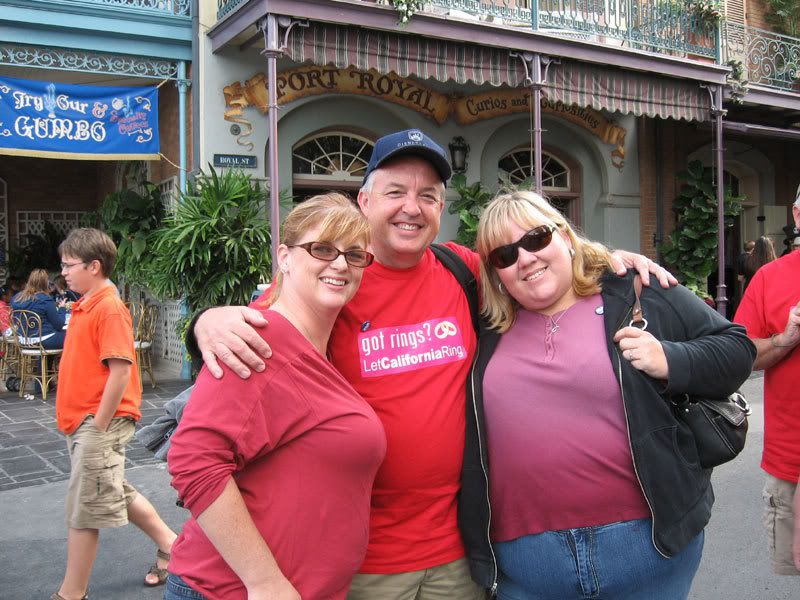 And next to them we have MickeyMaxx, Pratt, V.Fan and Timmy peeking from behind.
More to come, later. Like maybe tomorrow. I'm pooped, and my eyes are sleepy tired. But never fear, there will be more!