Last year there were a LOT of people (especially on Micechat) that found out about this after the fact and were really disappointed they couldn't participate. I really hope the word spreads beforehand this time.
Well, it's coming up on us once again: The Second Annual Unofficial Harry Potter Day at Disneyland!
It's an all day event happening on Sunday, November 2nd.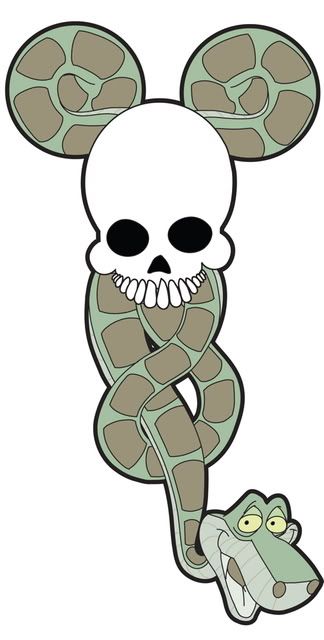 So what're we doing? Well, on the surface it's exactly what it sounds like: a bunch of people who like Rowling and Disneyland hanging out together. We're organizing a really great scavenger hunt which I'm calling a Coin Quest.
Here is the itinerary:
9:30am - 11am Check in for the Coin Quest at the Plaza Gardens
11am - 11:30am Gather together in Plaza Gardens, prepare for group picture.
11:30am Group photo at the Castle (followed by) CLUES GIVEN OUT... GO!!
12pm - 7pm Coin Quest!
7pm Turn in coins at Plaza Gardens. Totals tallied, winners announced, prizes distributed!
After prizes given out: GROUP RIDE! (T.B.D.)
There may also be a group watching of the Fireworks Spectacular. And at the end of the evening, several of us of-age Wizards and Witches will go to Downtown Disney for a nightcap of Butterbeer or Firewhiskey.
Here's some pictures of the fun from last year: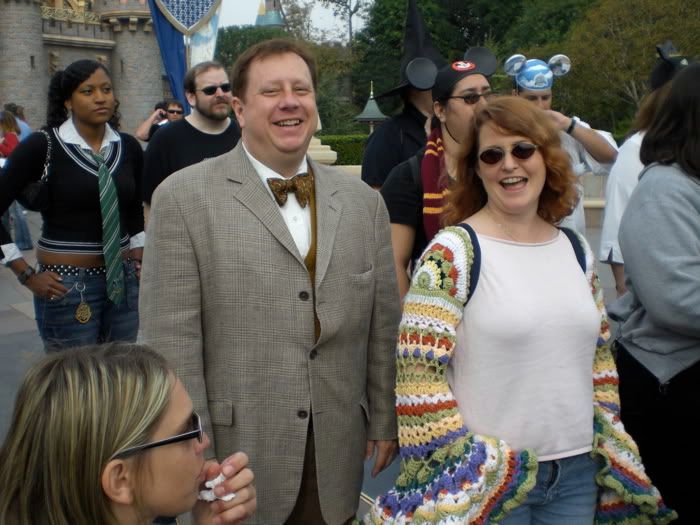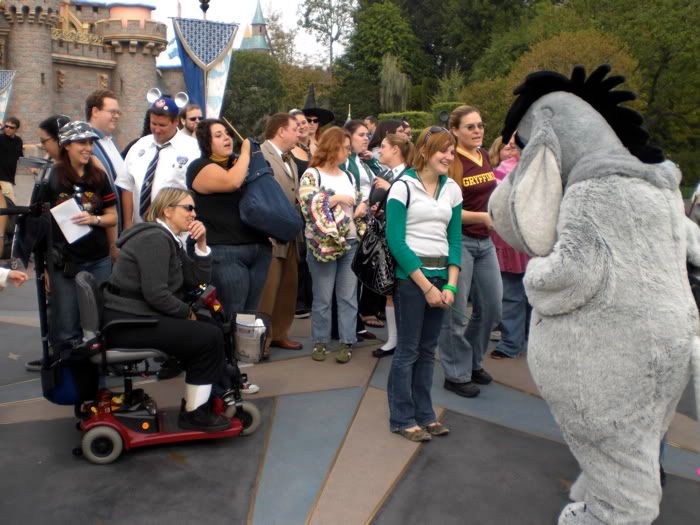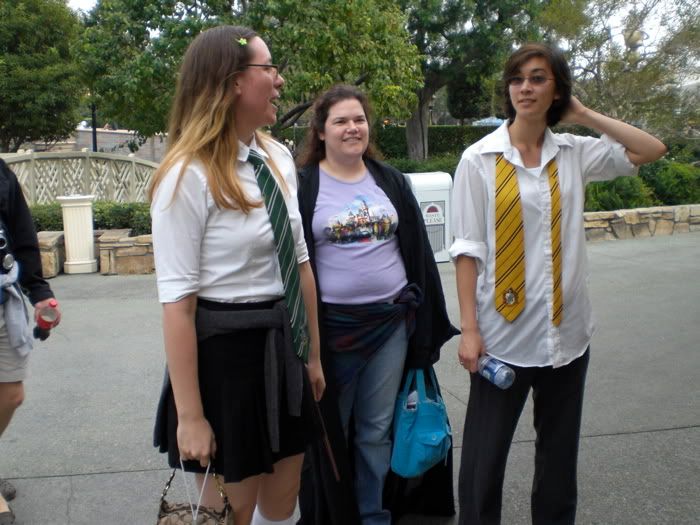 You don't have to dress up all costumey or be a Potter fanatic in order to participate - I'd love to see a bunch of Micechatters participate. Our ultimate hope and desire is that if we keep doing this and making it bigger we can one day make it into a Bats Day-like event with a Wizard Rock concert and everything.
There's a profile page with rules for the coin quest at this url:
MySpace.com - Harry Potter Disneyland Day - 99 - Female - ANAHEIM, California - www.myspace.com/hpdday
Naturally, as one of the organizers (we're calling ourselves the Inquisitorial Squad) I'd be happy to answer any questions or whatever.
Who's excited?! I'm excited!