Just a quick update from my visit this morning,
First of all, today the new Disney Ambassadors were announced in a ceremony that started around 11 AM.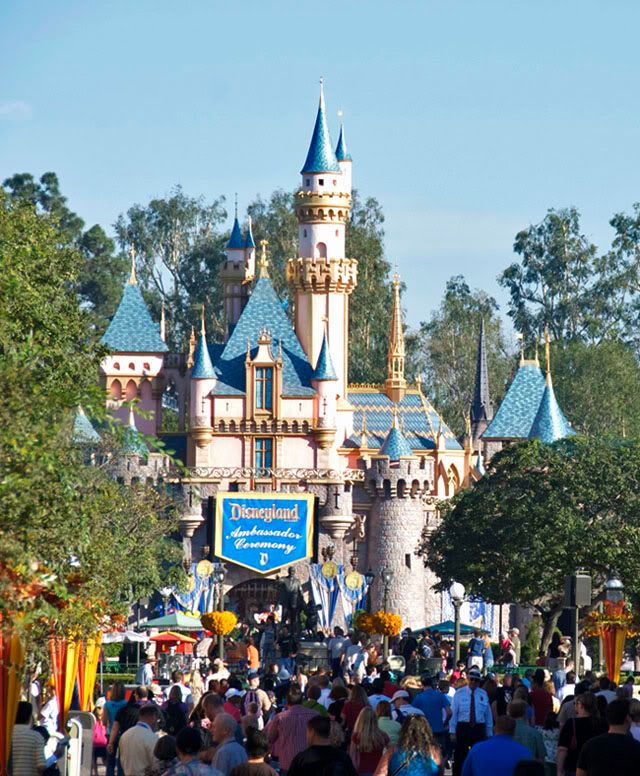 The band was sound checking by 9:00 AM...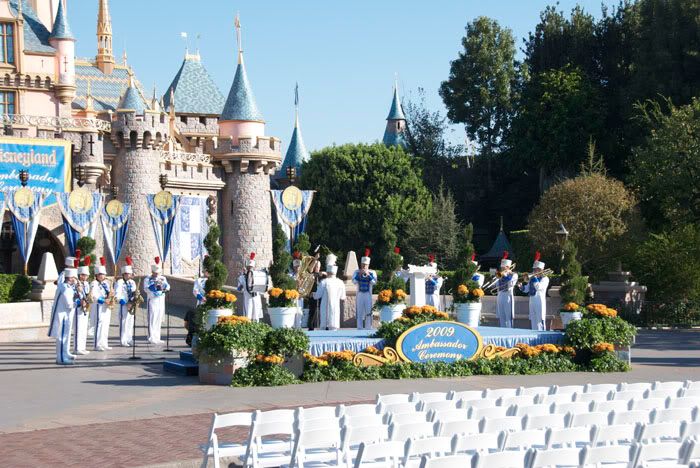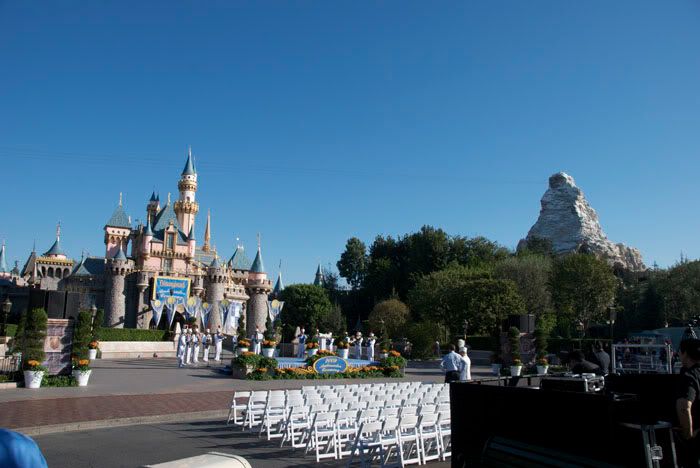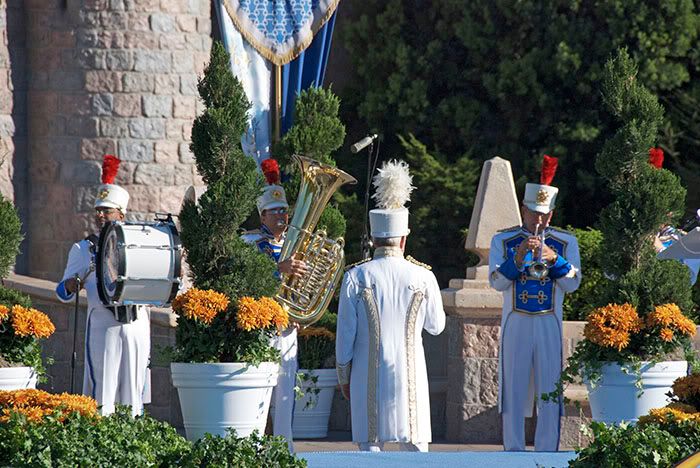 And by around 11:00 AM the show began...
I didn't stick around long enough to find out who won, but there were a few characters who were following the events closely...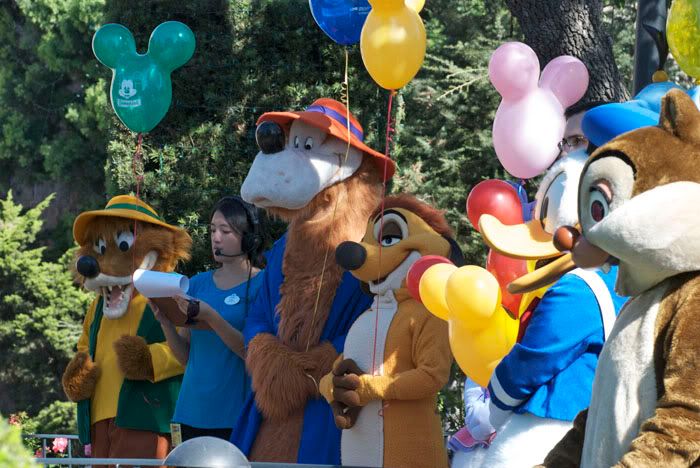 Chip saw my camera...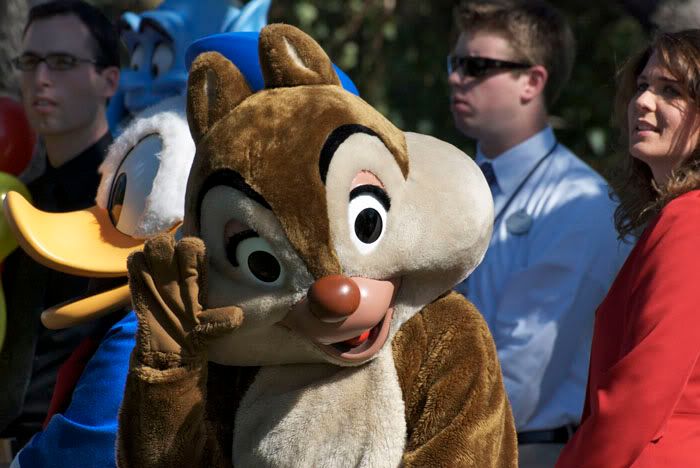 Brer Bear was excited to see Ed Grier...
Brer Fox was checking out one of the former ambassadors...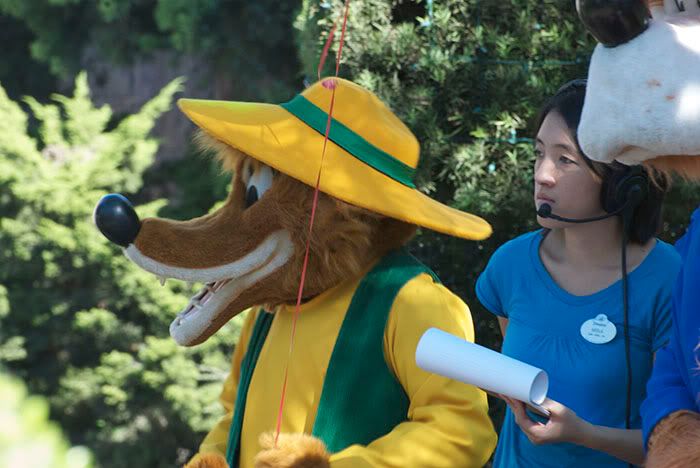 Genie kept cracking jokes, but the Disney CIA was NOT amused...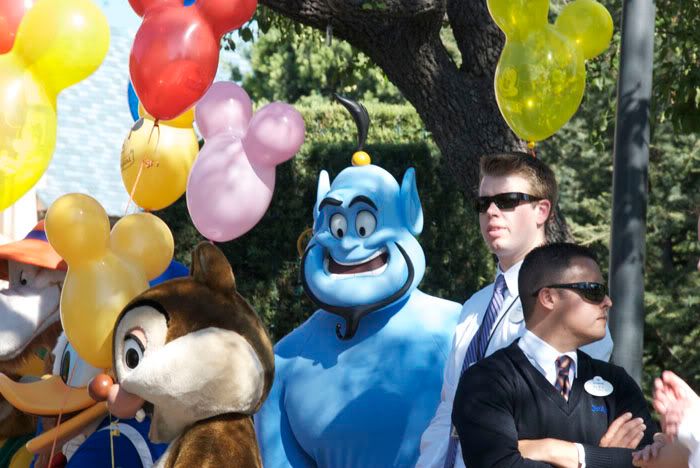 And check out the "Ambassador Mobile"!
I think this is the parade car for the dream people, but I've never seen it parked before. I love the Mickey tires and the hood ornament...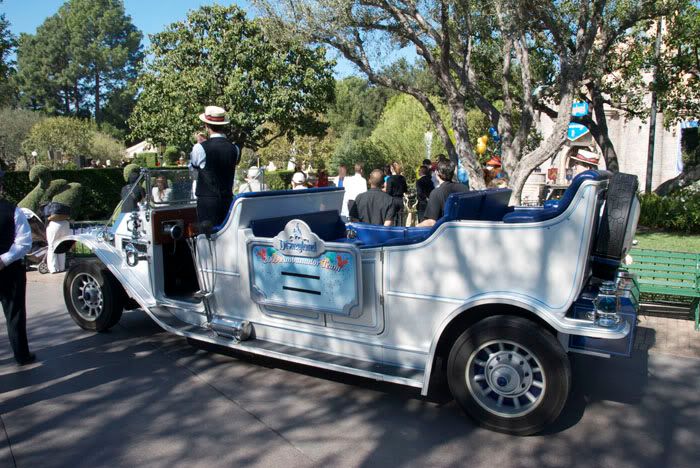 A couple of other quick items before I headed to DCA...
The walls are down from where the French Fry wagon used to be. PLENTY of walking space as soon as these smaller barriers are down...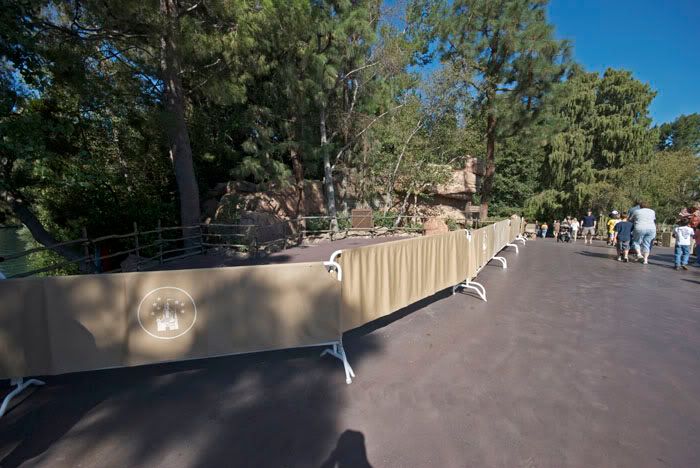 And the NOS train station is open again.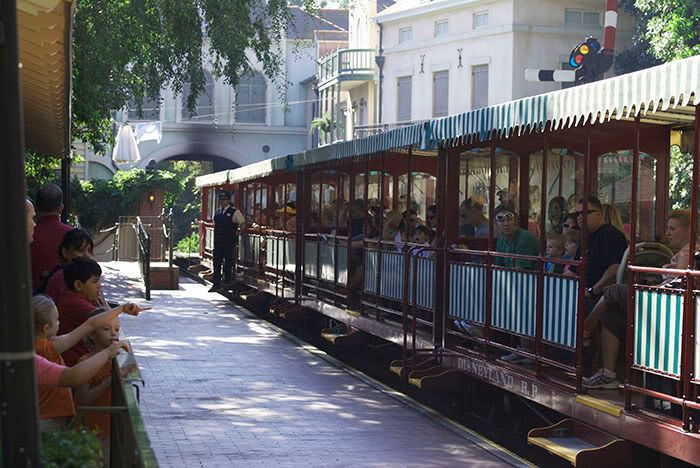 On my way over to DCA, I noticed these lights on the hub trees...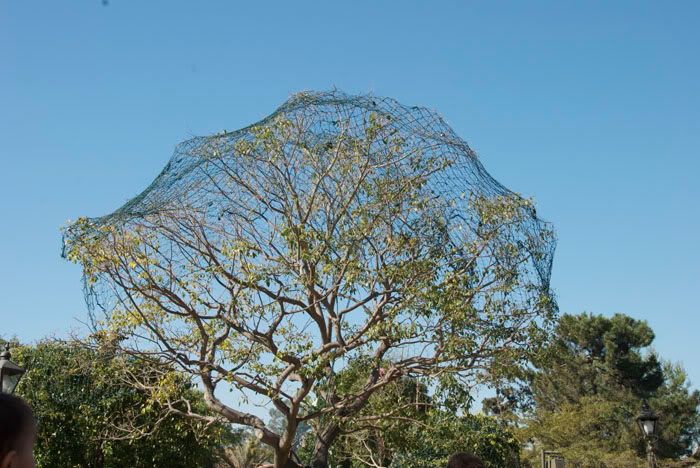 Are they left over from Mileypalooza?
Are they for Halloweentime, or are they early, early set up for Christmas? I don't think I've ever seen those particular nets on those trees before. Hmmm....
Then it was over to DCA to check out the Bluesky Cellar...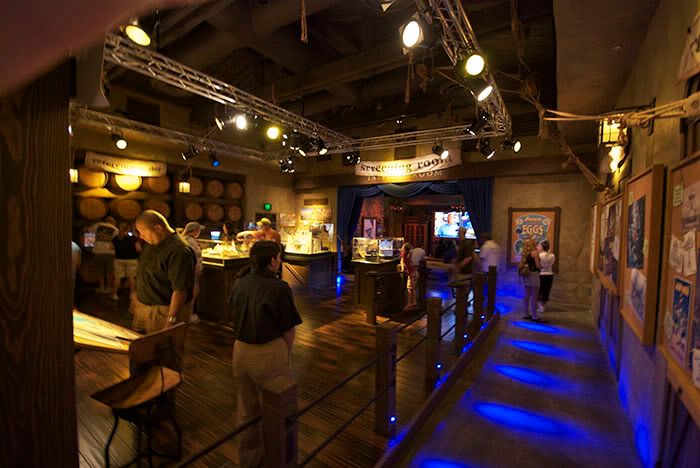 I honestly haven't been this excited about new attractions at the DLR for years. I can't wait for the Mermaid ride and the Pier has needed a makeover for quite some time. And Carsland, though it might need a better name, looks incredible. The entrance area will look SO much better!
Although I've never been a huge DCA fan, I really believe that these changes will enable DCA to finally become a full day park. Very cool!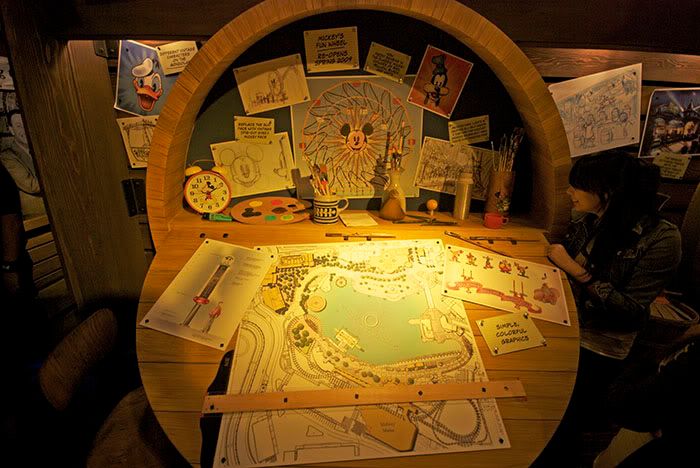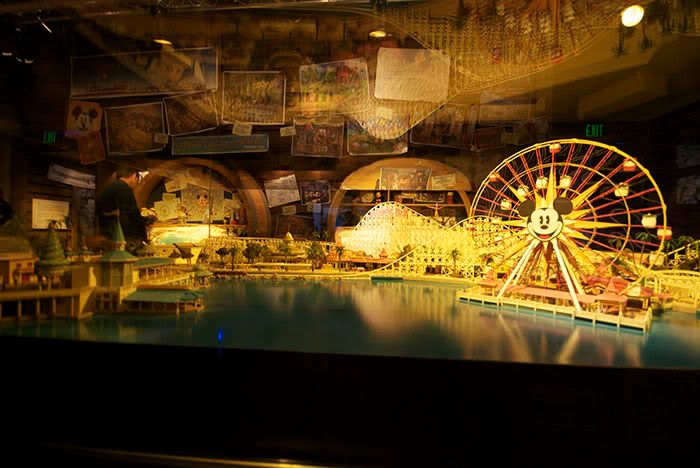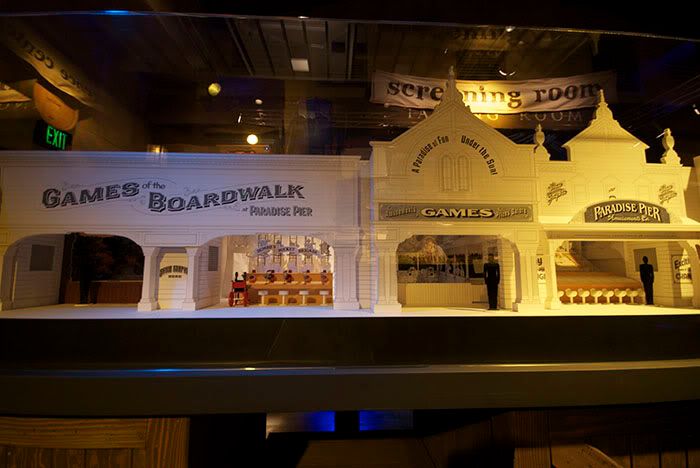 Here's a higher res shot of the proposed DCA map...
and the posters outside on the building...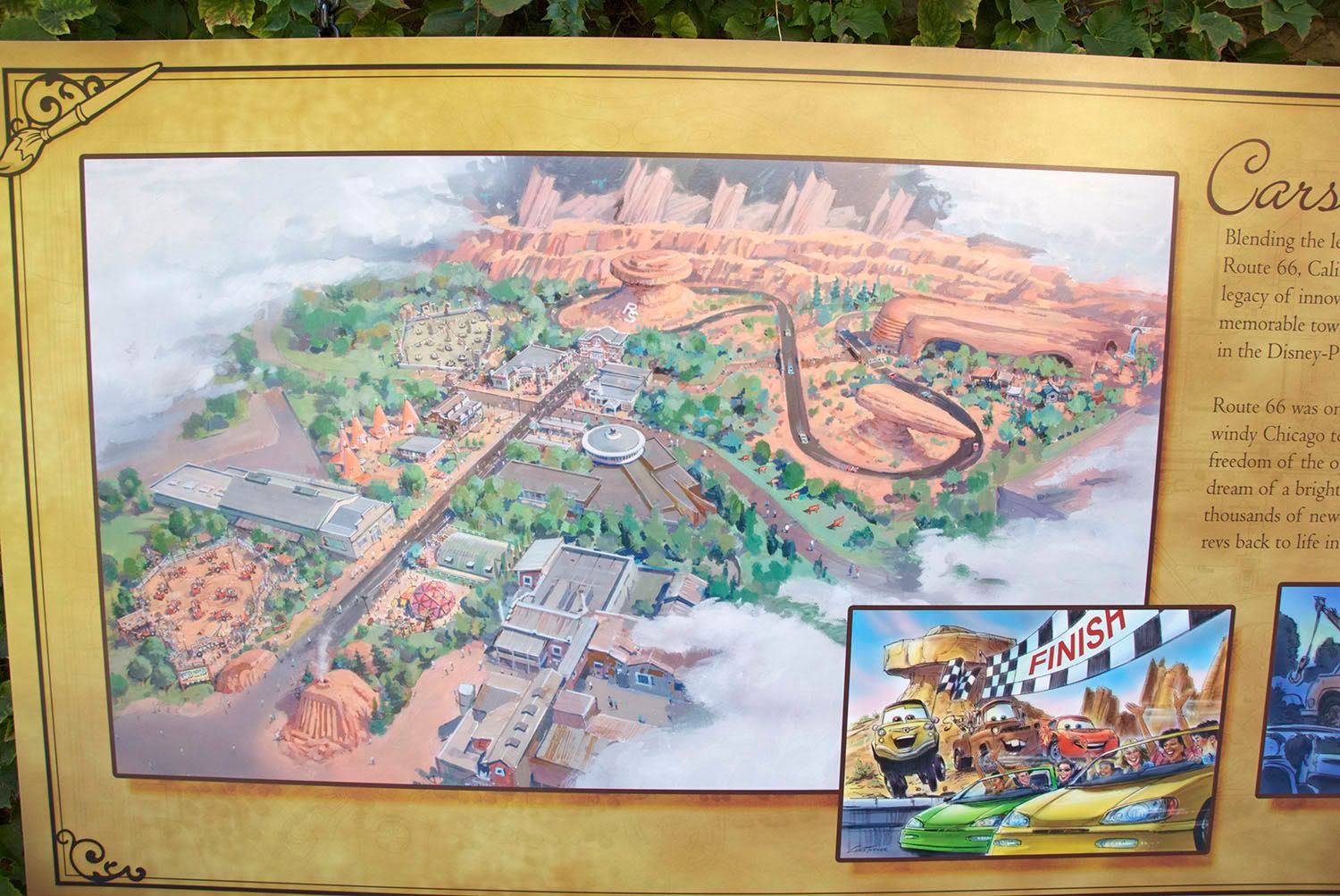 Then it was off to the pier where I was surprised to find...
missing gondolas. I knew that work would begin soon, but almost all of the gondolas are down already...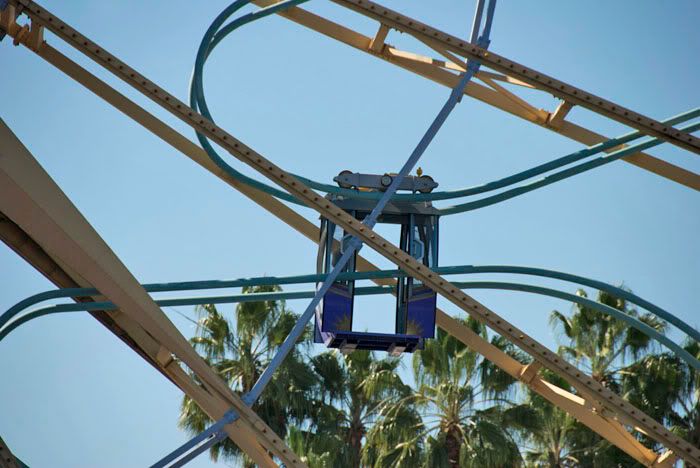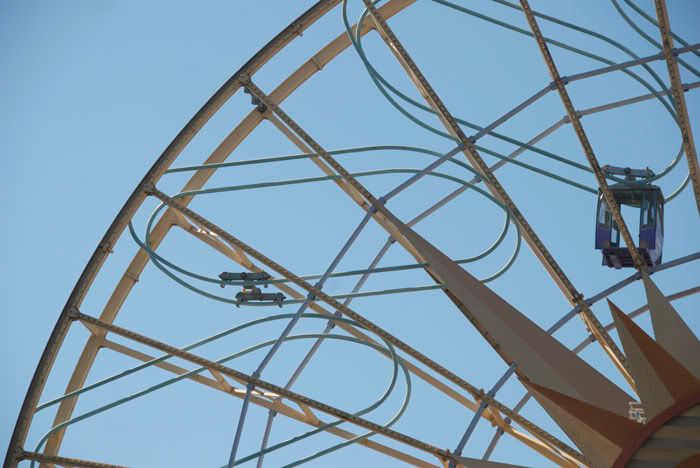 Something is going on in the lagoon as well. Are they already working on the world of color?
Here's a wide angle shot of Screamin on my way to get more shots of the Sunwheel...
The wide angle creates a wee bit of distortion on the wheel...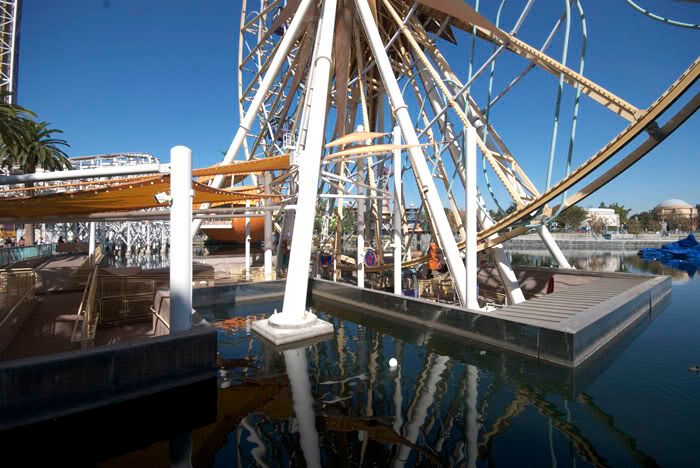 But I kind of like how this one turned out...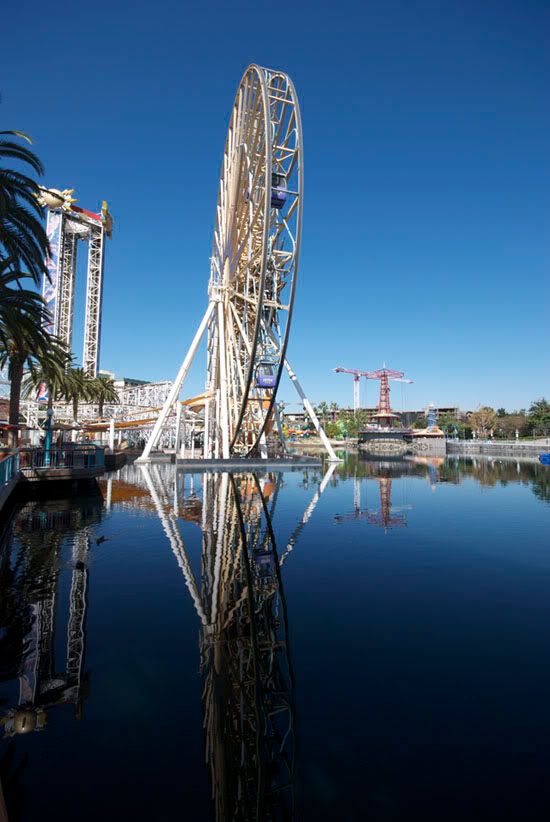 One final shot that I took from NOS where the station has been reopened...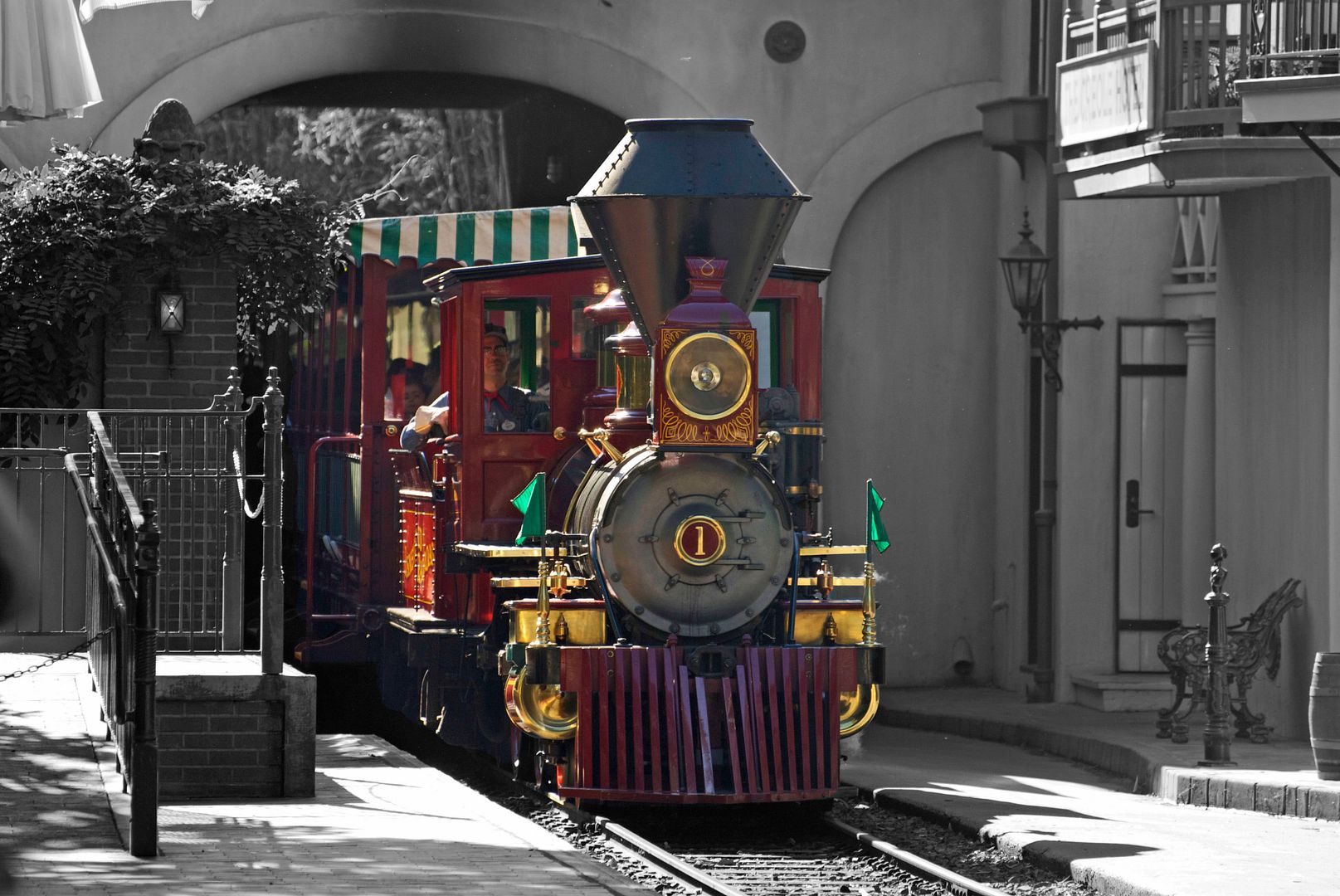 That's all for now!