How do you organize and manage a trip with a group of 19 people? Very difficultly! We managed to get everyone together for dinner and it was great! The stares from both young and old were excellent!
Can you imagine going out to dinner on a Friday night and seeing this?
In the presence of Captain Jack Sparrow royalty, savvy?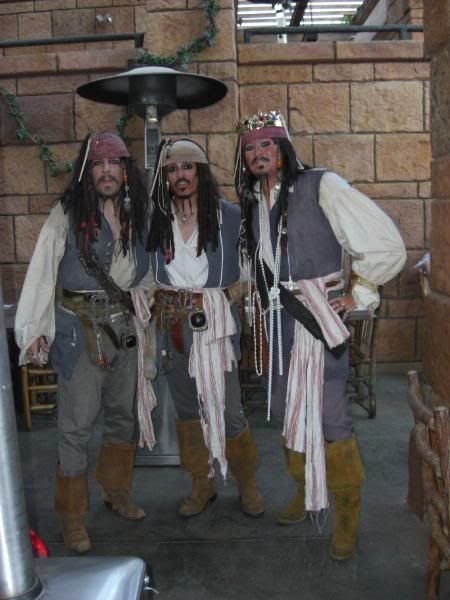 Boat drinks! Boys in the band ordered boat drinks!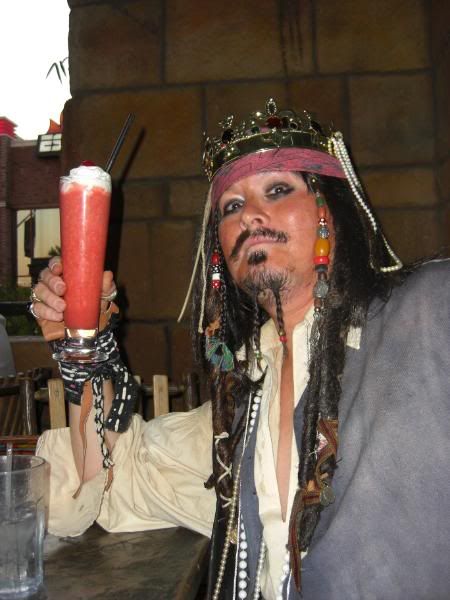 A happy pirate with three Jacks!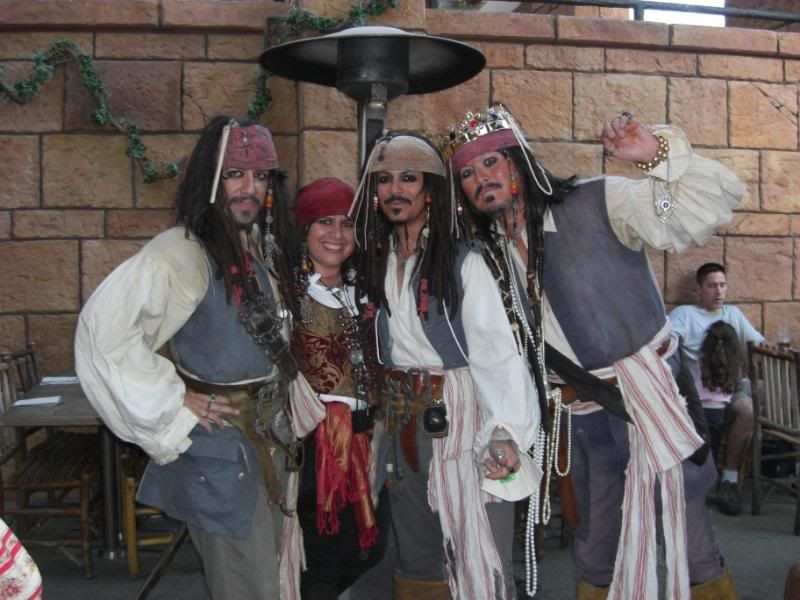 Of course it would not be the same without a STRUMPET!!! Scarlett with her son as William Turner and Jacks
Dinner at the Rainforest Cafe!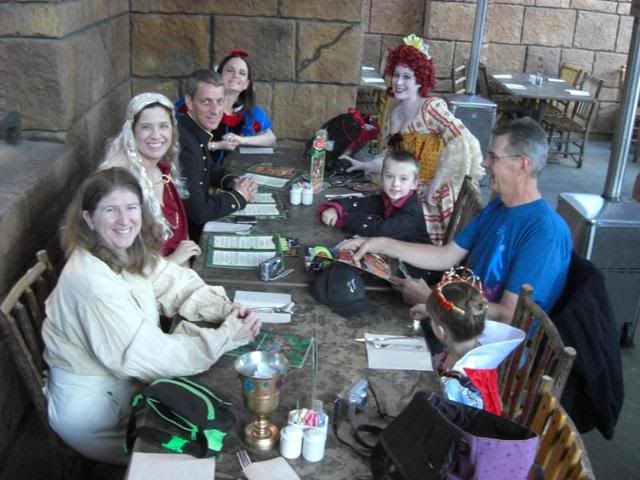 So this is my friend Scarlett aka Gelfling Gal (GG) who is an incredible costumer! Originally she was going to be Pirate King Elizabeth Swann to my Captain Jack but apparently she pulled a swicherooney on my and became Scarlett! All I can say is she did an incredible job on this costume! Apparently my friends were sworn to secrecy about this costume! She premiered said Strumpet outfit at Mickey's Trick or Treat! Oh yeah! She also simultaneously made this Snow White costume for my other friend! GG will also be making my Captain Sao Feng robe! She rocks!
I stole a Strumpet's umbrella!
1/2 of our group! The rest of the Jacks were off and running around somewhere!
More strumpets that met up with us later. These costumes were finished at 5:00am that morning! Their mom is an excellent costumer!!
Scarlett, Capn Jack, and Giselle
Is it the rum or are there two Scarletts here? Two is better than one!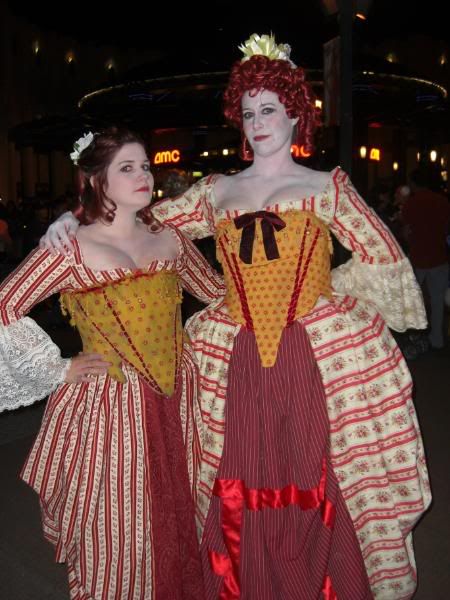 Captain Jack with his swag and Elizabeth Swann trying to once again convince Jack "it would never work!"
A "back handed" compliment of "No! That dress does not make you look fat!" results in a backhanded backhand!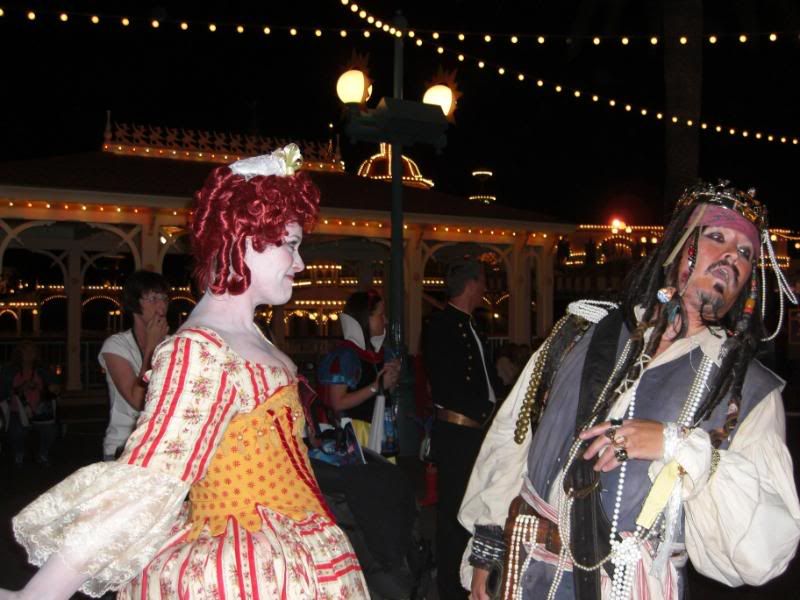 Resting!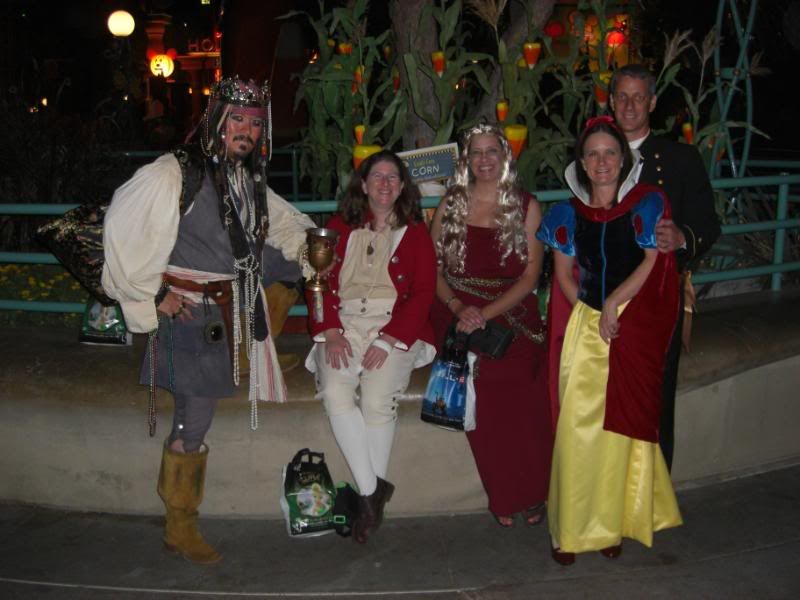 Captain Jack and Elizabeth Swann in Animation Land!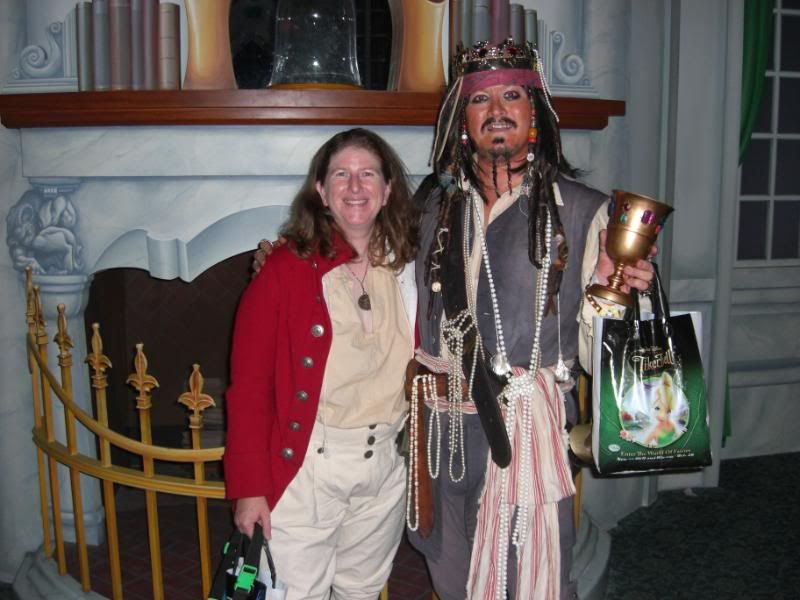 My favorite! Sorry......I couldn't resist, savvy? I'm Captain Jack Sparrow!!!!
Backside of Strumpet! Talk about period and screen accuracy!
Two princesses and one prince? Unfortunately this was not the same Cast Member as Snow White from the last two years so I didn't ham it up with her as previously done! :cry: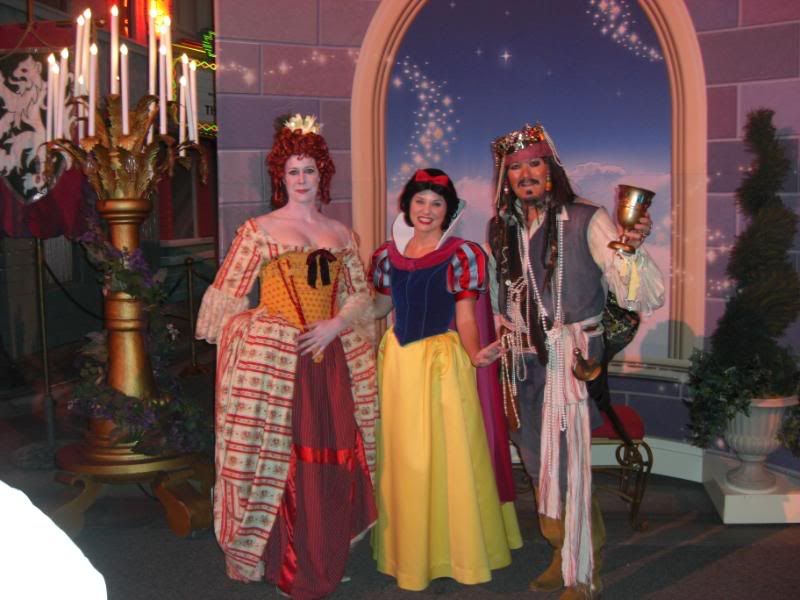 EWW! Scary Strumpet!
Captain Jack with Disney Captain Jack! I think I have come along way since first seeing this costume at El Capitan theater 2 1/2 years ago! This Captain Jack was great! We played Jack for about 5 minutes and they photos would not stop!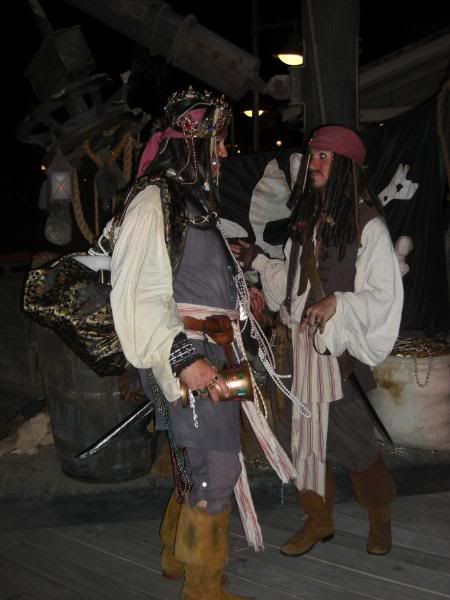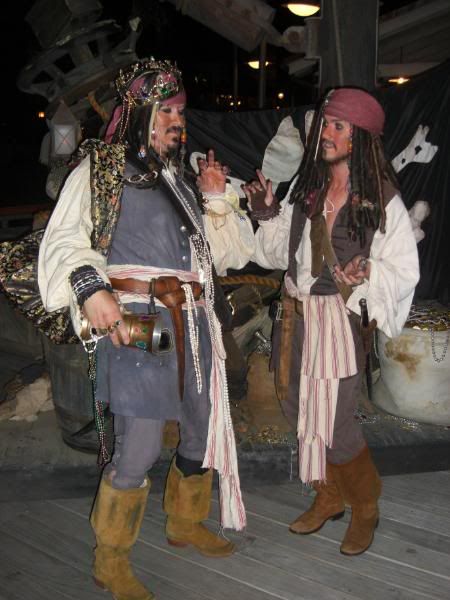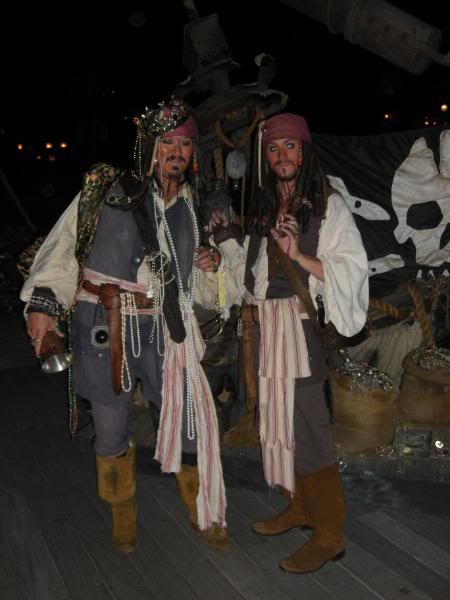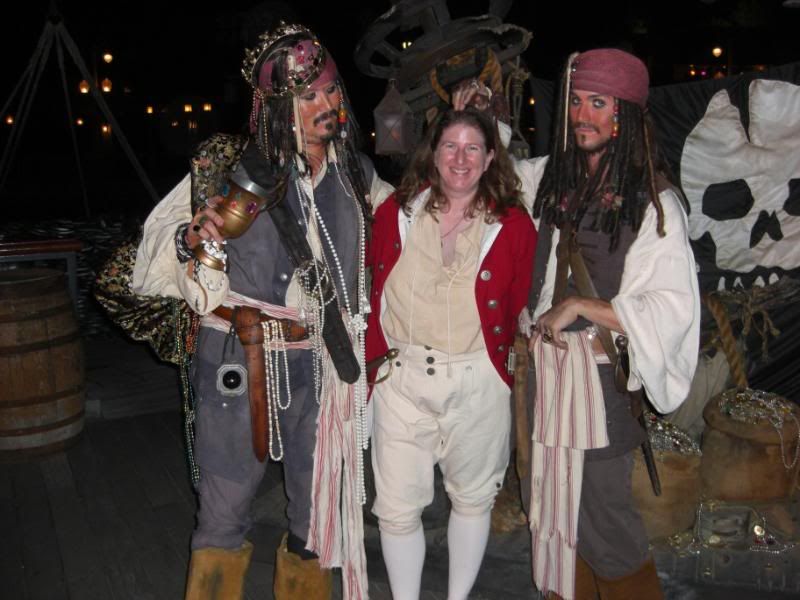 Treasure mates! And it all be mine! Stealing a little doesn't hurt neither!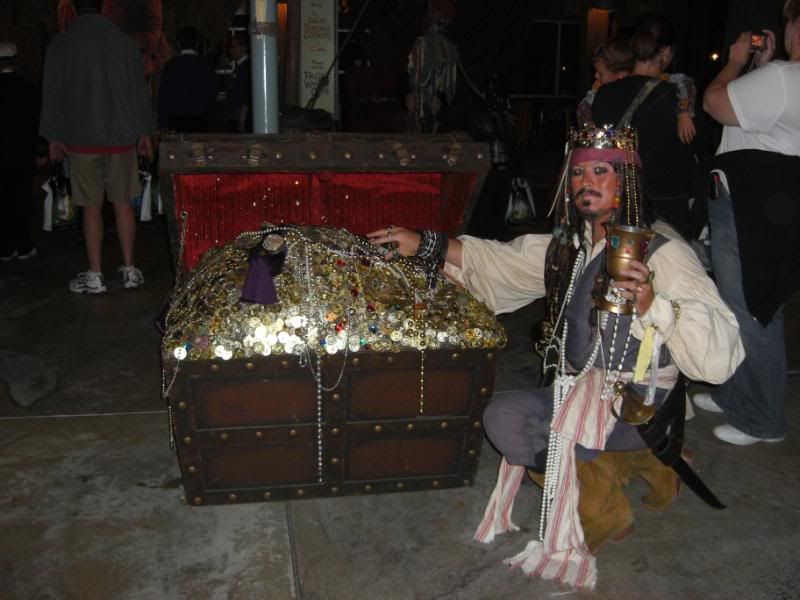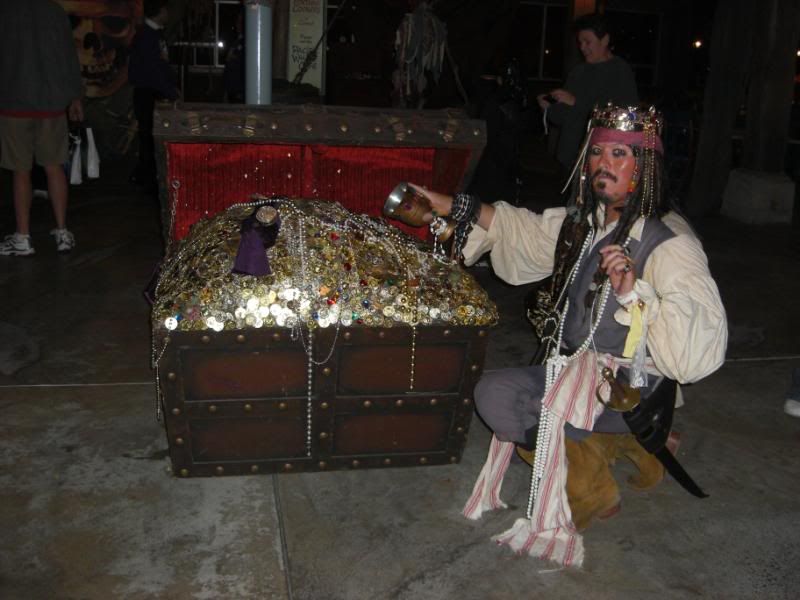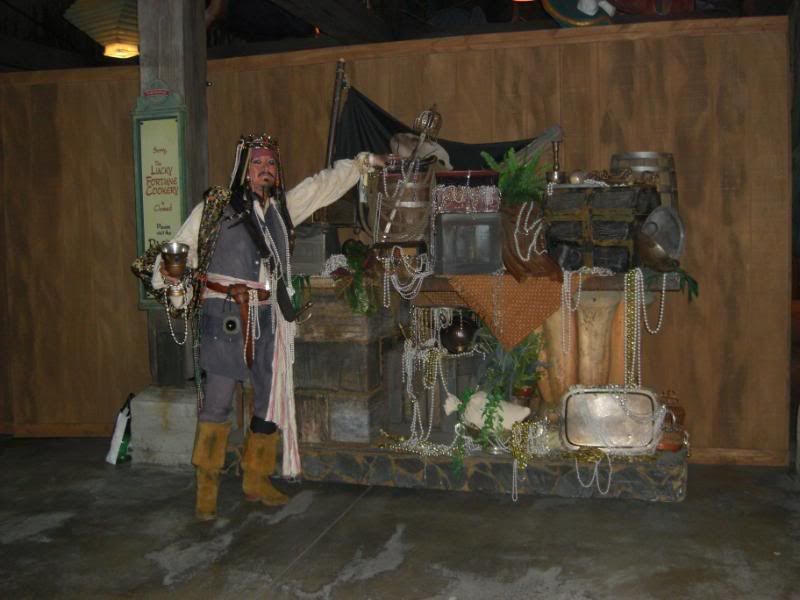 Part of me crew that had a little problem with scurvy!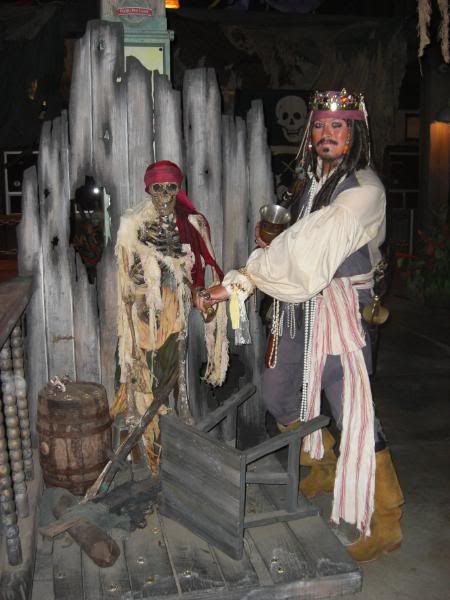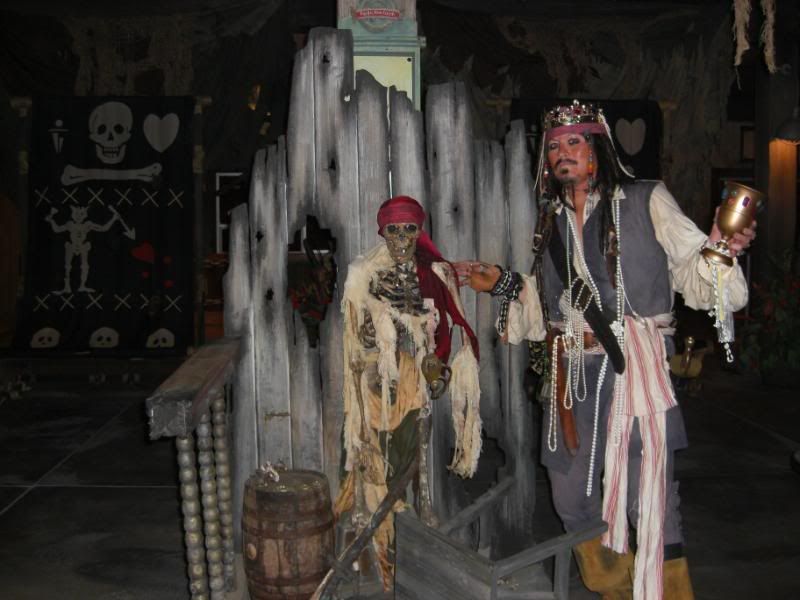 STOP BLOWIN' HOLES IN MY SHIP!!!!!!!!!!!!!!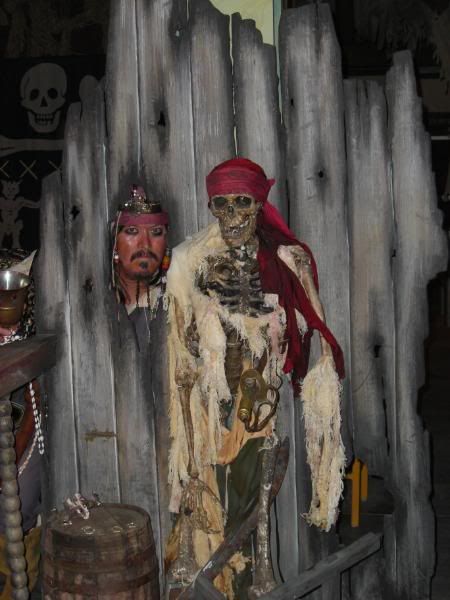 STOP BLOWIN' HOLES IN MY HEAD!!!!!!!!!!!!!!!!!!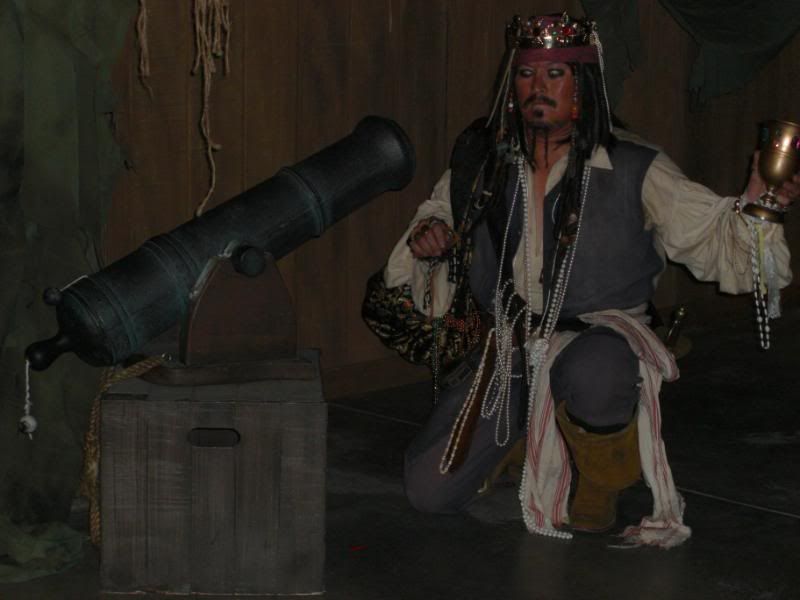 I found this nice man showing everyone this nice barrel!
Oh! What does that say?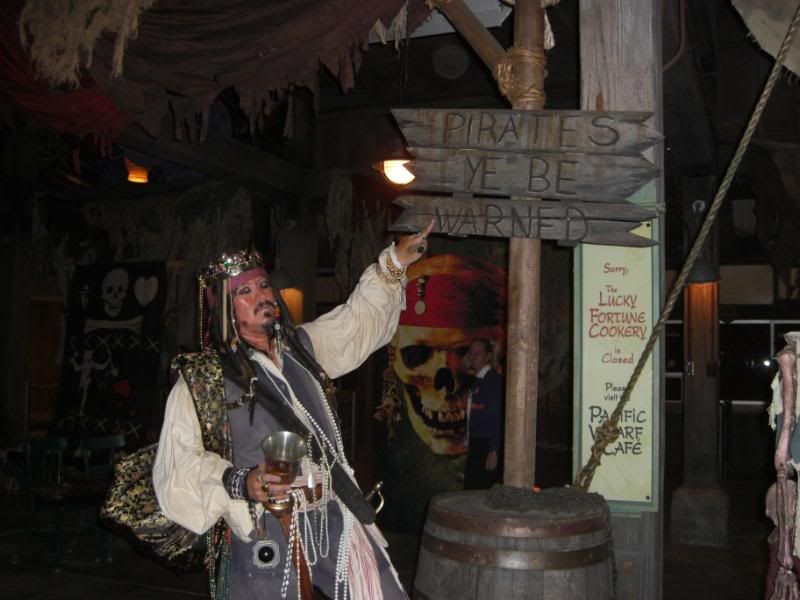 Pirates! Ye be warm? How nice of him to consider our comfort!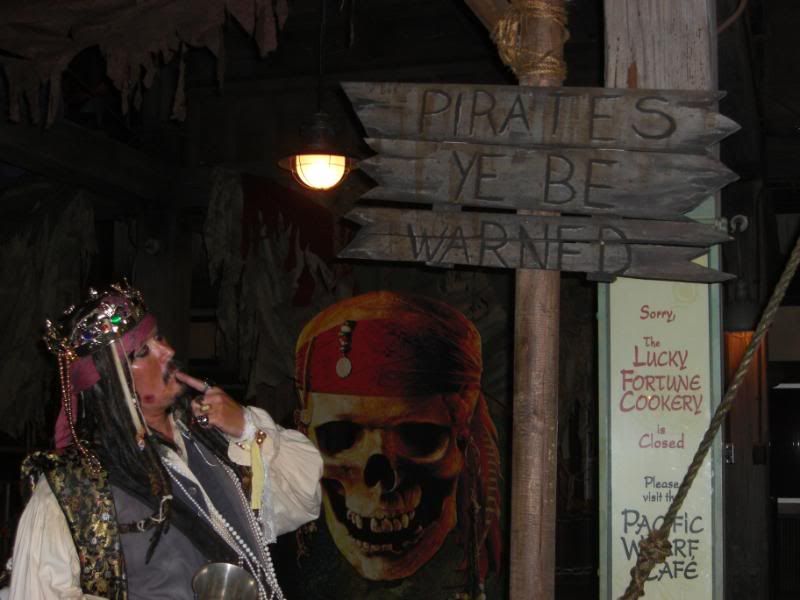 Elizabeth! We have got to stop meeting like this love!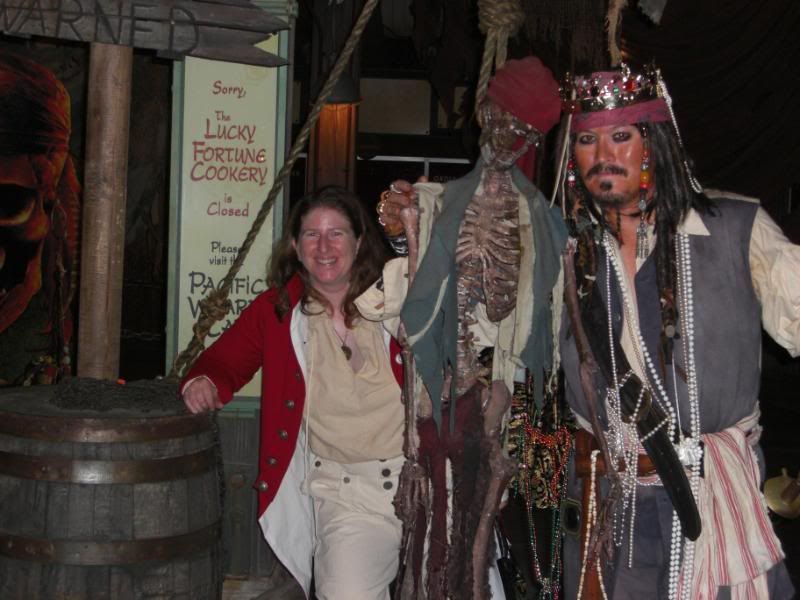 ARRR..........well spells "R"! What pirates say, savvy?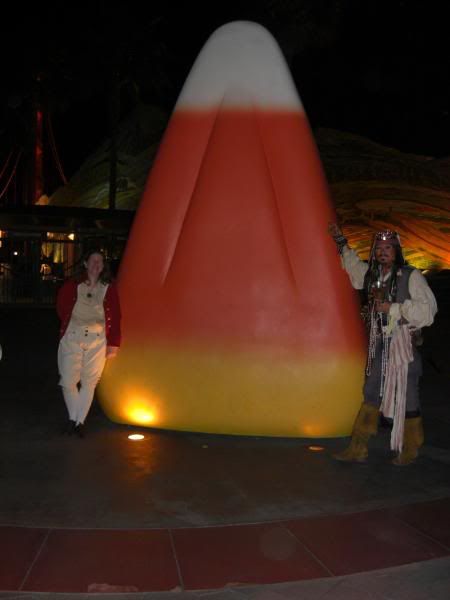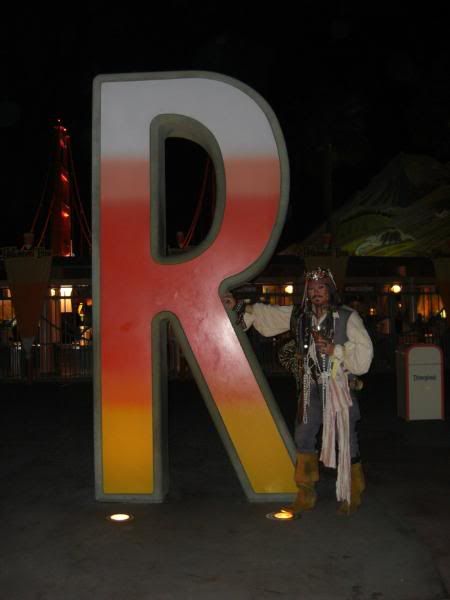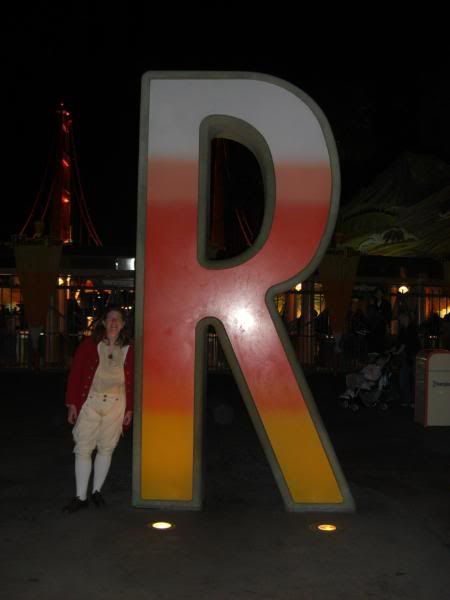 All in all an excellent time! Much more candy this year especially with Ghiradelli being a sponsor! You guys have fun on Halloween night!!!!!