I don't have anything elobrate to tell like others but I decided since I got a pass that every time i give a TR, i'm going 2 do it in my own unique way: Enjoy!
Q: What type of pass did you get, where did you get it?
A: I got the Deluxe annual pass @ Costco, $269 with the $50 GC, can't beat that.
Q: Who did you go with?
A: My sister, that's it 4 now.
Q: What time did you get 2 the resort?
A: About 2:30 (I really wanted 2 go when the park opened at 8am but unfortuntely my dad couldn't take me because he was helping my mom out with our new cable installation).
Q: How did it feel when you went to the ticket booth to get things started?
A: It was exciting, maybe not telling your info, email, etc part, but picking the GC design was,lol, I picked the one with Mickey Mouse and Minnie...my sister picked the one with Ratou. and Emile...sorry idk how to spell it correctly and i don't wanna ruin it but you know who I'm talking about.
Q: So what happened at the Bank?
A: Well i was prepared for the line, it wasn't that bad, maybe 5 mins. in line until we went up gave our info and took our picture. The picture is way better than my Costco card pic, let's just say that. I just wish they had a different picture for the passport, you know, something other than clouds and the castle. Maybe I'm just picky, lol.
Q: What ride did you go on after that?
A: Pirates of the Carribean. We were in the front row but had a crappy experience because the immature kids in the back wouldn't shut up. I just held my composure through the ride and as soon as it was done speeded outside.
Q: Where else did you go?
A: After that got a fastpass for Splash Mountain. We were hungry so we ate at Rancho Del Zocalo. The staff was very friendly, the place was nice, out of the many times I've been at DL i can't believe I've missed this place. Oh yeah and the enchiladas were great.
Q: So what happened on Splash Mountain?
A: OMG we went at around 5 oclock and we were soaked like we came out of the shower. It wasn't the funniest expereince because it wasnt like the sun was out to dry us. We had to go the bathroom and shake our clothes. It finally dried later on but it just sux having the feeling of wetness.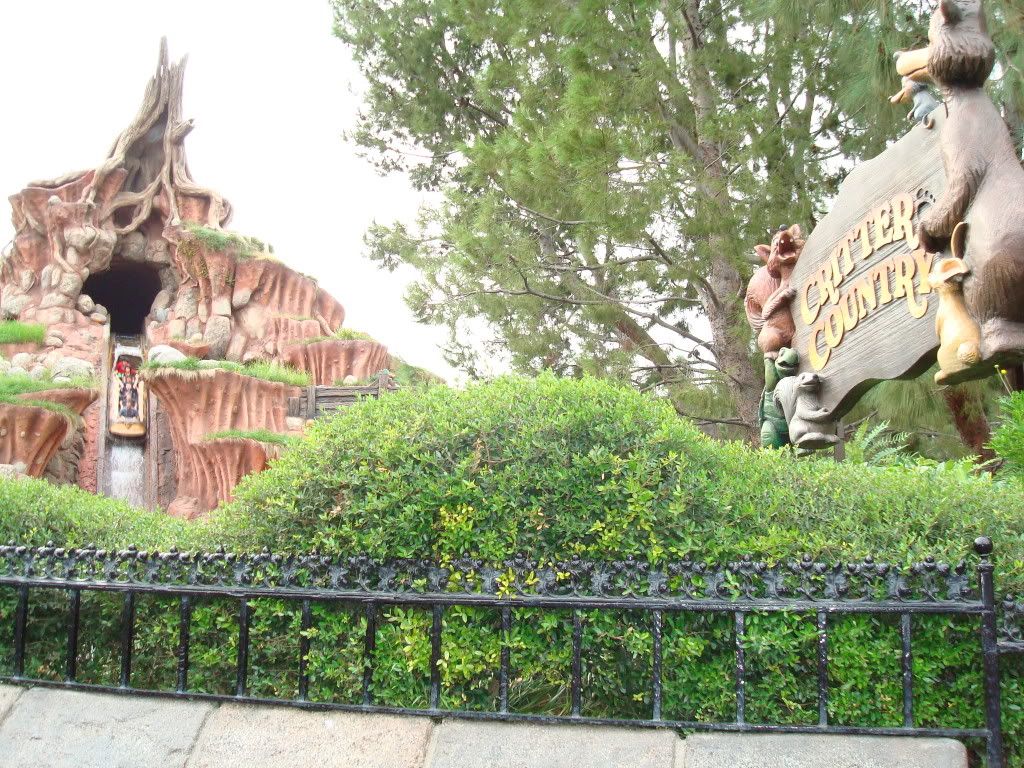 Q: Anything else 2 say about the rides/attractions?
A: I liked how on everyride we were in the front except for Space Mountain. Idk what was with me but Matterhorn gave me a huge headache, Space Mountain seemed faster than way before, everytime we went on Pirates there was rude people behind us, I loved the smell of gingerbread on Mansion, took people's advice and went on the Mark Twain at night...pretty freaky being on the top because I'm scared of heights when I'm not strapped in, like roller coasters are fine, but just standing without restrains freaks me out, tried the Jungle Cruise at night, pretty tite, would do it again, got Mardi Gras beads from the singers, like the X-mas decorations in New Orleans, so pretty.
Q: Highlight of the day?
A: Umm... so went 2 HMH 2 ask for Death Certificates, they gave it to us and out problem was how to keep them neat till we go home. We go on Space Mountain, tell the CM 2 hold it, he tells another CM 2 take care of it and the next thing you know, he's signing the signature part where I guess now he survived the HM, after signing one, he looked at me, i said can you hold it, and he was like in a very soft manner, "S***" or "Crap" in nicer terms, he totally misunderstood, it was funny but I didn't get mad. I can always get another one.
Q: Did you get 2 go 2 DCA?
A: No we spent all our time at DL, next time.
Q: What time did you leave?
A: Around 11:45pm.
Q: When do you think you'll go again?
A: Maybe next Monday, if not, in December.