(This is only my second real trip report, so I am still a novice at this!)
We decided to head over to DLR for the filming and to see the Jonas Brothers. Emi thought it might be fun to see them. At six, she thinks they are ok, but she is not the biggest fan. We got there at 7:30 and discovered a sign right inside the main gates letting everyone know that the Jo Bros and Jose Feliciano would be filming today. The girl behind us in line was upset at these signs because a friend who is a TM told her about it and no one was supposed to know about it!
We headed into the park, past the big stage (where no one was yet) and over to the castle. There was a long line to get into the mosh pit for the Jo Bros. Since we had a six year old, she decided she did not want to get in that mess of people so we staked out a bench. Turns out we could see pretty well from there. We realized we had forgotten to bring the camera from the car at that point, so no pics of the Jonas Brothers. I must say I did like their rendition of Joy to the World, but once we heard it twice, Emi had had enough and wanted to ride some rides. She did like the pyrotechnics though! We rode BLAB with no wait and then the rocket ride with only a small wait. I HATE that ride, but she loves it, so we ride it every time!
We then headed back to Main Street and staked out a spot. By that time, there were NO spots left by Ryan Secrist, so we sat down at the other end. It was very sunny and warm, so DH headed back to the car for the camera and umbrella. After waiting a while, the camera crews came out and started filming crowd reaction shots. This was interesting and the one camera guy got a long shot of Emi, so we are hoping to see her face for a second or two when it is on.
On to the parade...
We took pics of whatever Emi wanted pics of, so there are not detailed float pics.
The parade started near us with the gingerbread men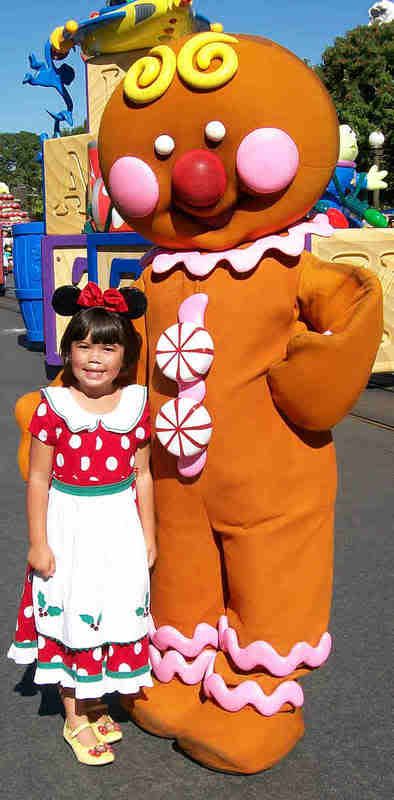 They were really nice and took pics since the parade wasn't moving. She elves were very sweet too!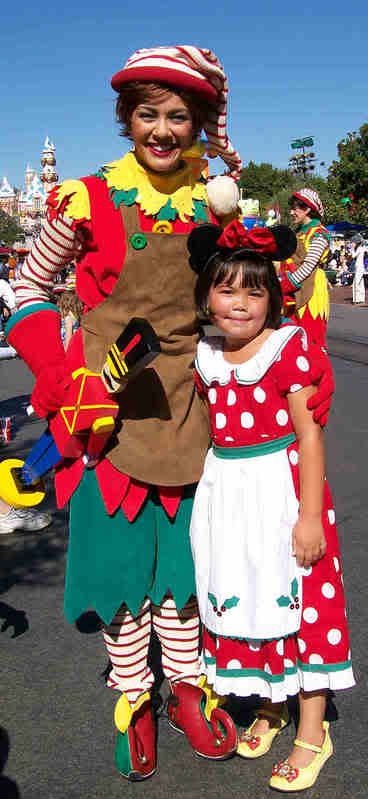 The fairies were on the snow covered float, looking very out of place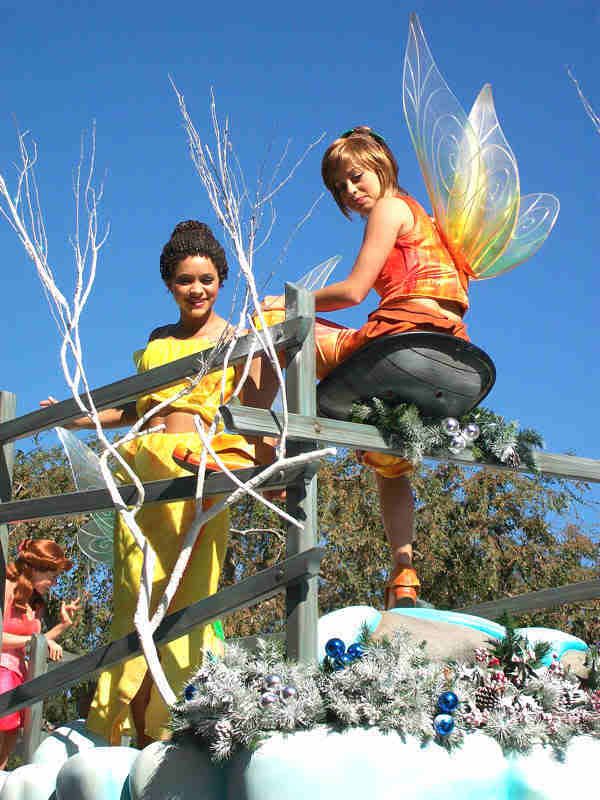 Flora, Fauna and Merriweather were there with Snow White behind them. I guess Sleeping Beauty was too busy dancing with the prince on the float to need them.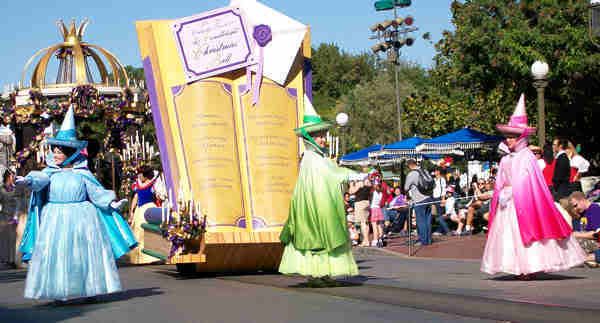 The dwarves were there too, with Grumpy being his normal self.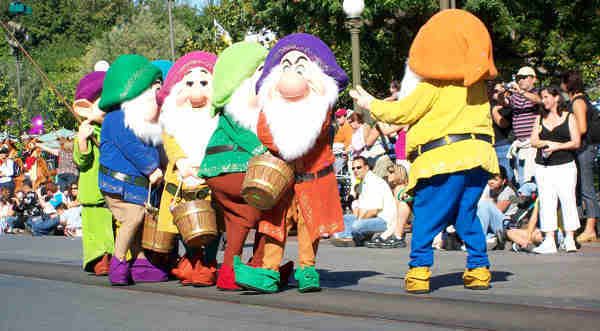 What would a holiday parade without some reindeer (minus Rudolph who I assume will be with Santa at DW)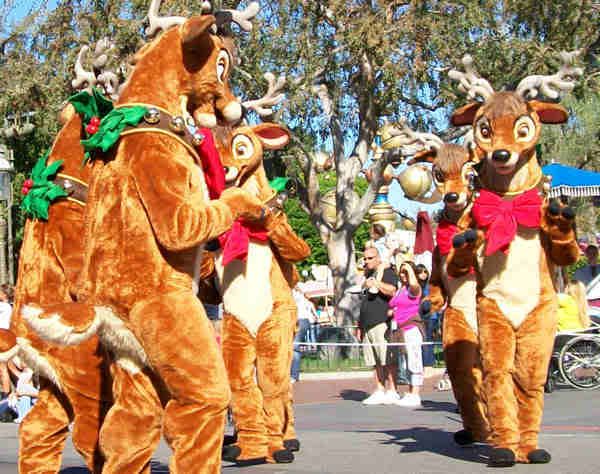 Goofy headed by to end the parade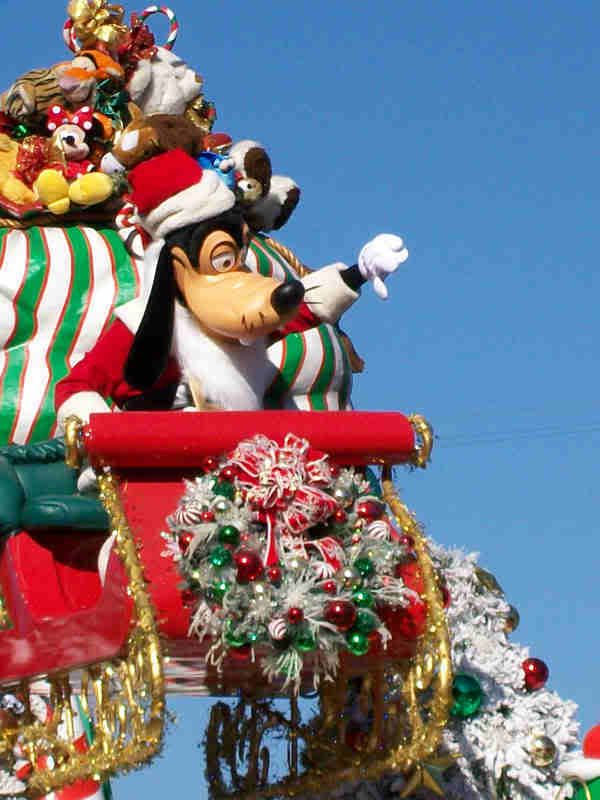 We headed over to DCA to take a pic ot two with the Candy Cane letters and headed to the tram to go home. We had fun at the filming and enjoyed another wonderful day at the Happiest Place on Earth.