After seeing several threads with photos of the park before sunrise on several occasions during the last couple of years, (10k runs, early openings, etc) I have been looking for an opportunity to take my camera down during the predawn hours to get some shots.
Well, ironically, I need to thank Miley Cyrus and the Disney Execs for finally giving me this opportunity. And I now officially take back every evil thing I've ever said about Miley and her purple birthday party. If it wasn't for the Mileypalooza back on Sunday, October 5, I wouldn't have gotten my chance to finally get to the park before the sun was in the air. I owe her and them an enormous debt of gratitude.
(And...I know that this event happened more than a month ago, but I've been crazy busy.)
So...after the disclaimers, on with the photo thread.
It took a LOT to get me out of bed at 5:00 AM on a Sunday morning, but after huge amounts of coffee, I dragged my butt out the door and was off to Disneyland....with, not surprisingly, no traffic at all.
I parked in Downtown Disney...
...and set off toward the park...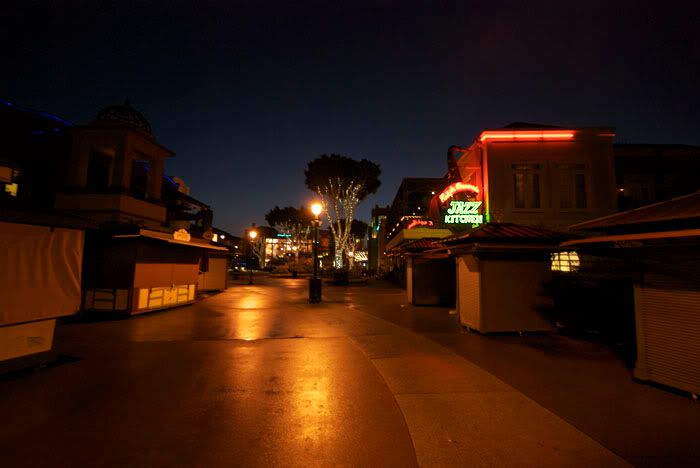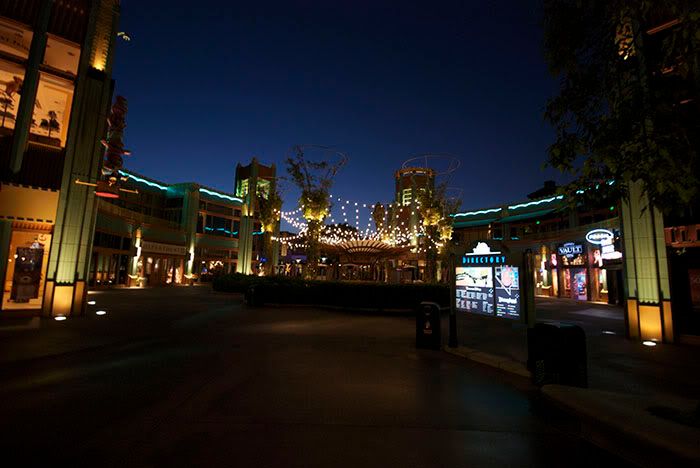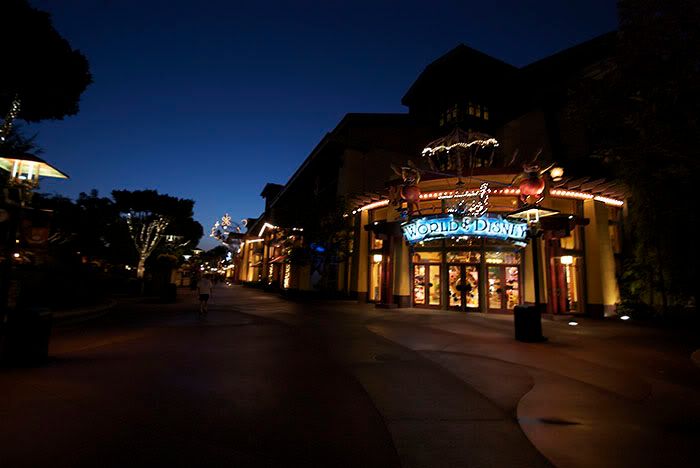 The sky was beginning to glow slightly as I approached the esplanade...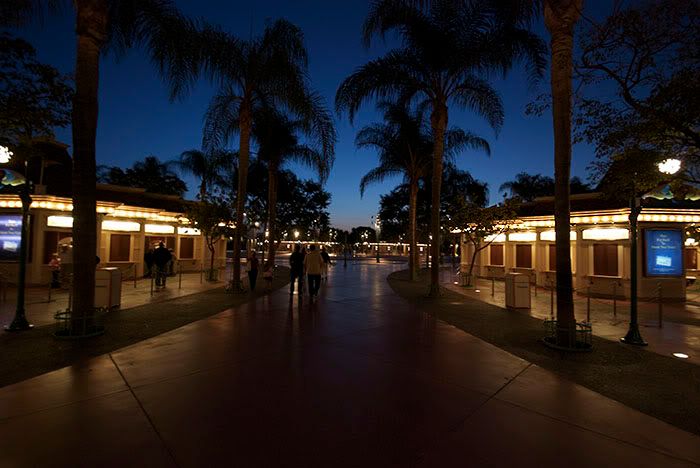 Mickey and his pumpkin friends were still glowing as I arrived just before 6:30 AM. (This was before the time change.)
The lights on Mainstreet were glowing brightly as I entered at 6:30. I've been at Disneyland at dusk dozens of times, but this was the first time I was able to see the glow in the sky coming from the opposite direction.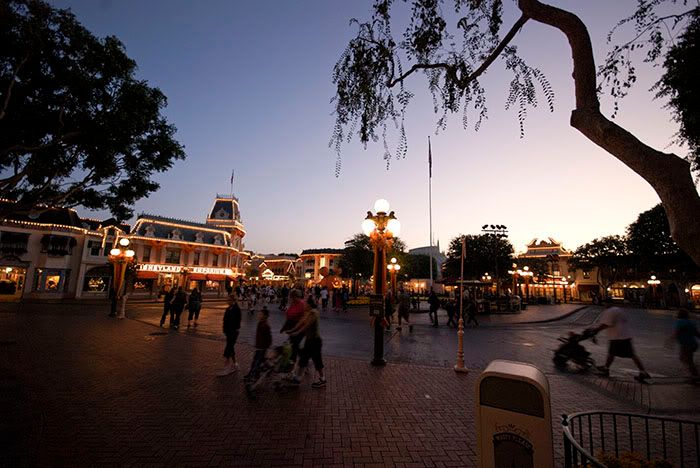 And, needless to day, it wasn't exactly crowded...
To those CMs that work these early morning hours, I'm sure this isn't such a big deal, but to me, this pre-dawn light was amazing.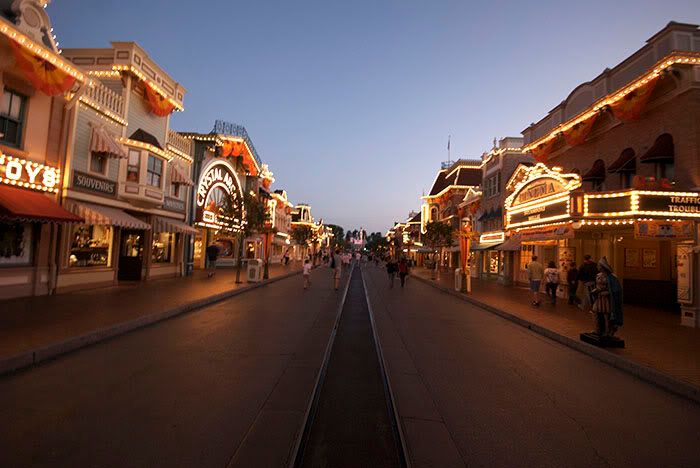 There was no rope drop as the park opened exactly at 6:30, and people scattered in all directions to take advantage of the complete and total lack of lines.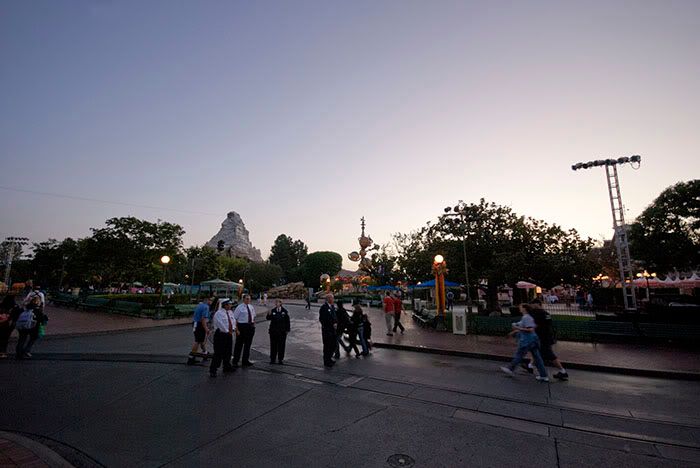 For the next half hour or so, I ran around like a maniac trying to get to several spots to catch the park in this light. I started at the hub...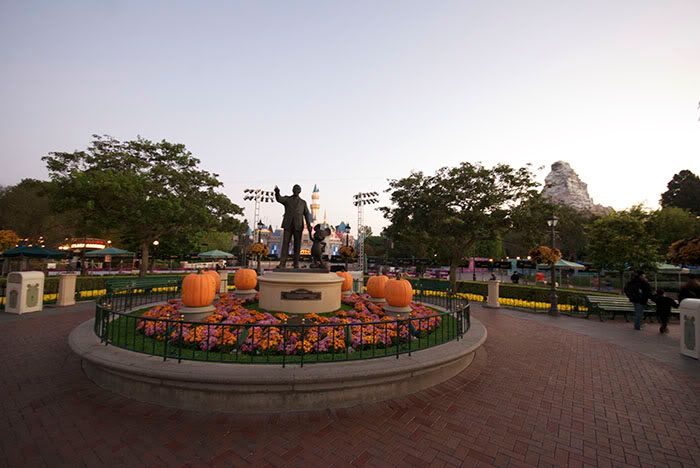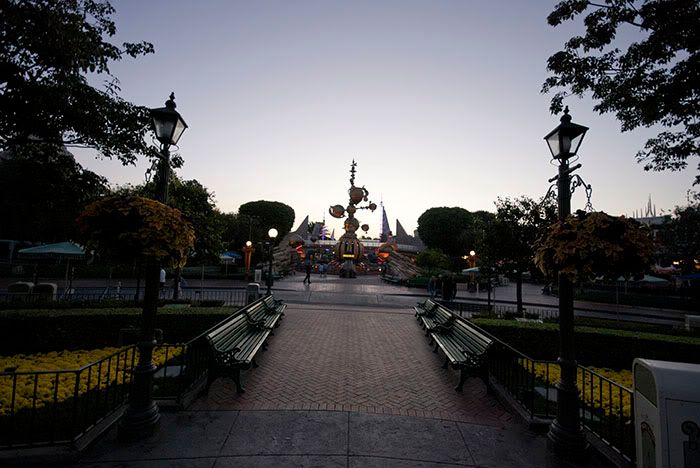 The castle...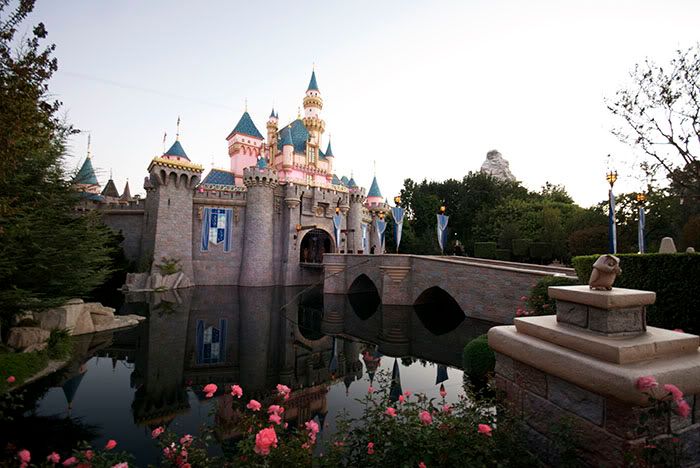 ...then headed off to NOS where I noticed that the staff of Club 33 was already hard at work...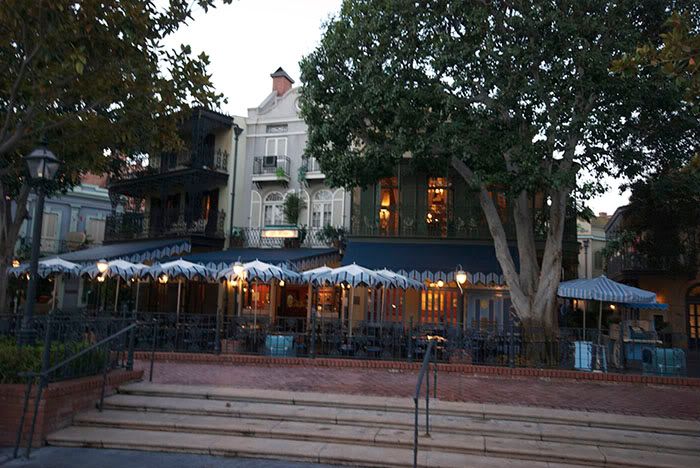 CMs were just setting out with their ODV carts as I approaced Critter Country...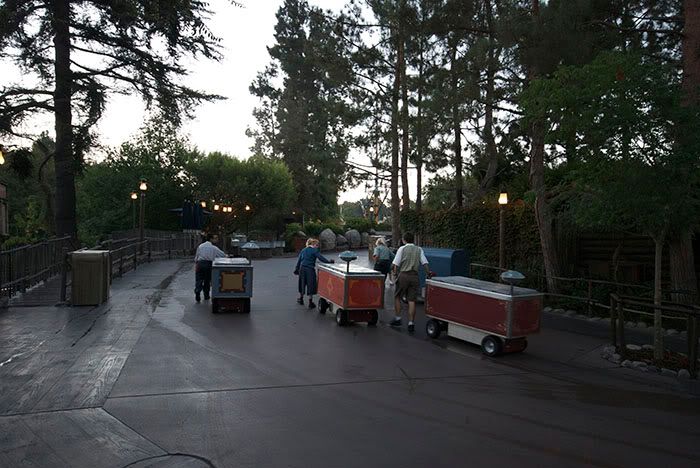 Much of TSI and NOS was taken over in preparation for Miley's Party, but the view was stunning nonetheless...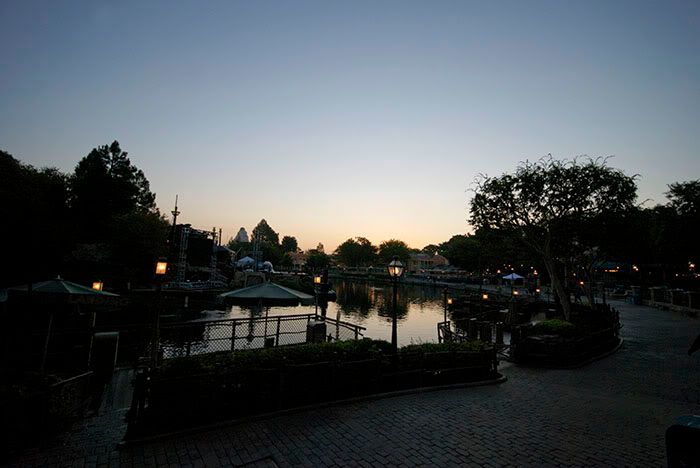 As the sun was just about ready to come over the horizon, I headed back across the park...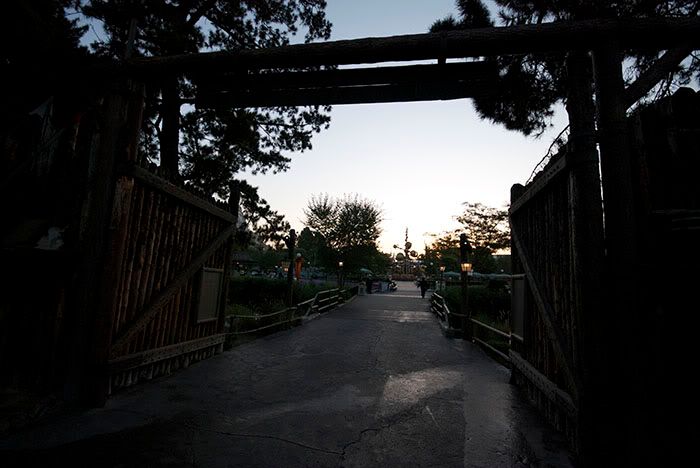 and made it to the sub lagoon just as the first rays of light hit the park...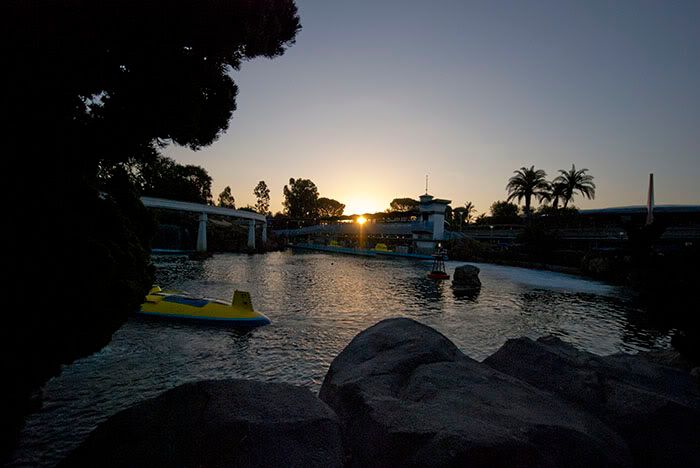 Click here for Part II