So... Yeah... anyways.
On with the show!
I woke up around 8:30 to get to the park by opening. But me, being the lazy bum that I am, ended up leaving around 9:10ish to the park.
I got to the Mickey and Friends parking structure around 9:30 and parked in Pinocchio and I also got an air freshener... mmmmmmmmm!!!!!
Shouldn't these signs be Holiday'sie?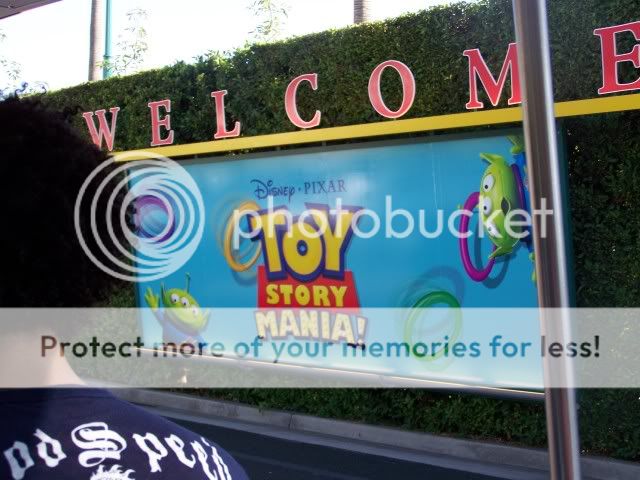 I was to meet MGB at park opening, but she was stuck doing somethings so I had the park all to myself for the first 2 hours.
I really like the Snowflakes that they added on top of the Turnstile gates and they look beautiful at night!
Today was supposed to be a character day, but to be honest. We weren't really in the mood the hunt for characters.
I entered the park and realized the park hasn't opened yet so I went around to find pictures to take.
Tree!!!!!
Castle in the far-off distance!
When the rope dropped to the very happy tune of "Welcome". I speed (sped?) walked straight to Peter Pan's Flight to witness...
A. 5. MINUTE. WAIT!!!!!
Then I went over to the second most popular Fantasyland dark ride to not wait at all!
I didn't know what to do next and expecting soft openings for Small World. I decided to trek down over that way!
Took some pictures of my favorite reathes:
It's a Small World:
Boy, he was just so excited he just had to let all his friends know!:
The Small World Cast Members were unsure of when they were going to have soft openings, so I decided to have some fun sliding down the treacherous slopes of the Matterhorn Bobsleds!
First Fantasyland side then Tomorrowland:
After dodging the Abominable Snowman I decided to take a nice trip through the underwater world of Nemo.
About a 10 minute wait (I LOVE WEDNESDAYS!):
Smelling the fumes of Autopia wanted to make me ride it, but I opted out and went for a race around space on Space Mountain.
Walk on! W00t!:
After having the party I was with ruin the best picture in the UNIVERSE! I decided to take out some of my frustrations and joined Star Command to destroy the Evil Emperor

ZUUU

UUUUUUuuuuuuu

rrrrrrrrg

!!!!!! But while learning about my mission I got a call from MGB that she just hopped on the tram and we would meet in line of Pixie Hollow... but first.
My Mission:
and my score:
Up Next: Pixie Hollow &

Princess Fantasy Faire