Besides the reworked rainforest and Papa New Guinea elements, the other most obvious difference in
small world
voyages this holiday season is the huge sun prop at the end of the "white" finale room.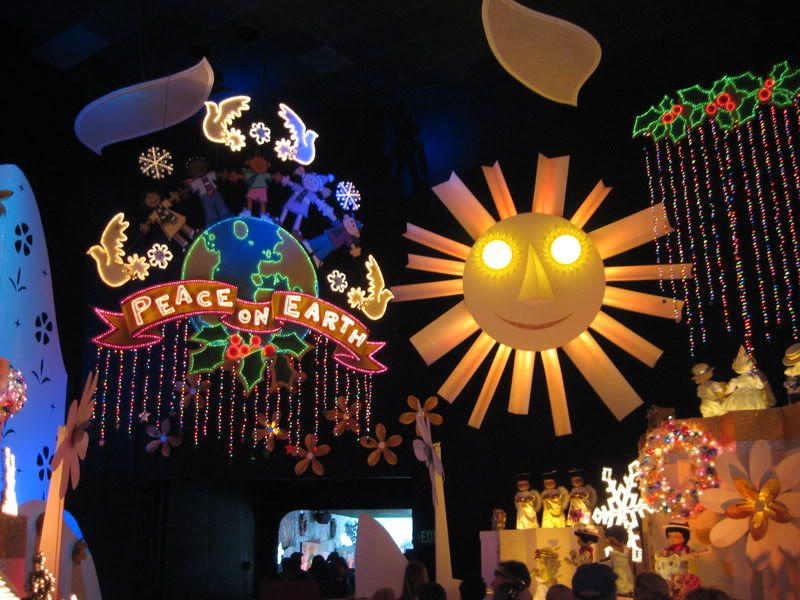 Is it new? Hardly. Check out these stills from the
it's a small world
segment of "Disneyland Goes to the World's Fair," which aired on TV in 1964.
This brings up some interesting questions. Apparently the sun figure was in the original attraction when it ran in New York. Did it ever make it when the show was shipped to Disneyland? When did it cease to exist in the attraction? And is the sun figure we see today indeed the exact same one, or is it a recreation?
Personally, I love that this forgotten
small world
figure has returned. It shines even brighter than ever, with LEDs illuminating it from behind.