I just came back from the park, and I wanted to give everyone a heads up on a few things...
a) When I got into line for IASW, they were only running one side. For the life of me, I can't figure out why they would do this on the opening day of the holiday season AND the re-opening of this ride after a long refurb. I'm sure the line will drop off quickly after this weekend, but today I think they should have expected heavy crowds as it opened. I'm fairly certain they had other CMs scheduled to come in later in the day for the other side, but when I left the damage had already been done. When I left just before 10, the line stretched back to the Canal Boats....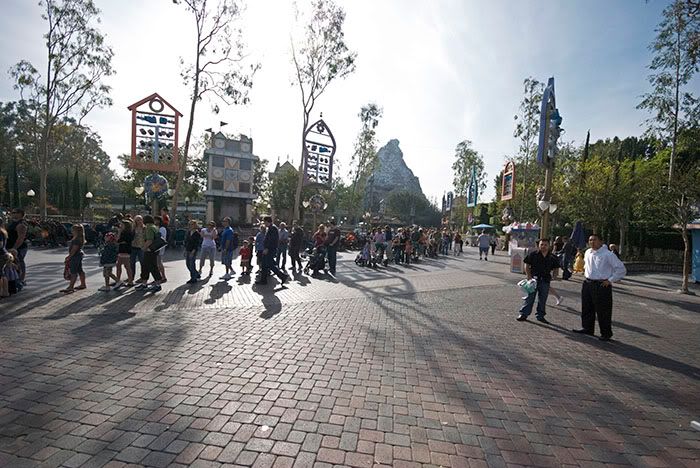 b) Secondly, the radio stations were out in force again, this time around the castle side of the hub. I'm not sure if they will be there tonight, but if they are, expect massive gridlock around the hub and surrounding areas. Last year we were like sardines as the parade began on opening night, and the park was jammed. Here's some shots of the booths...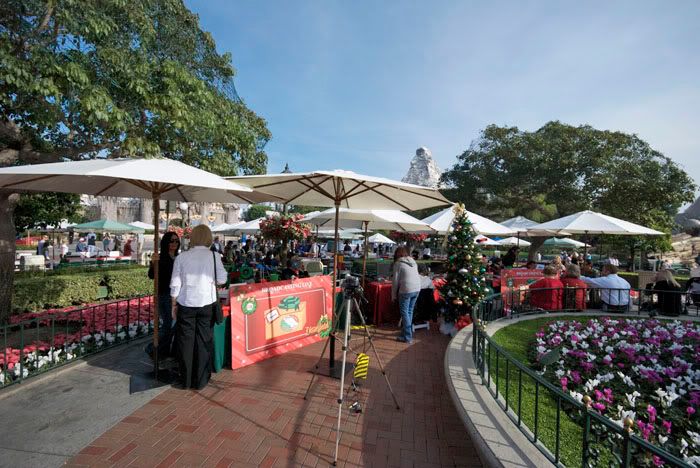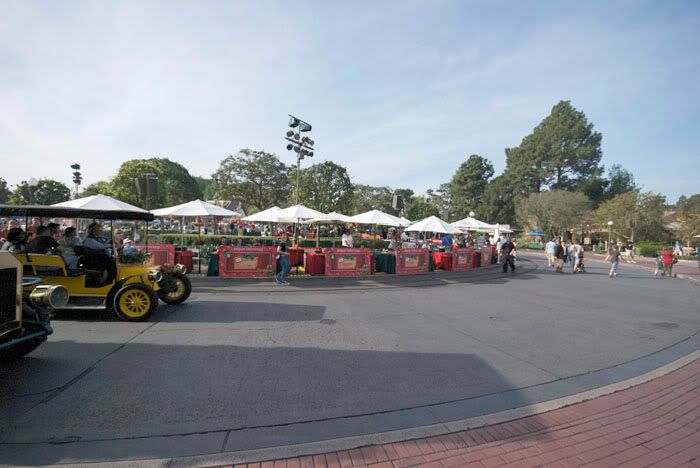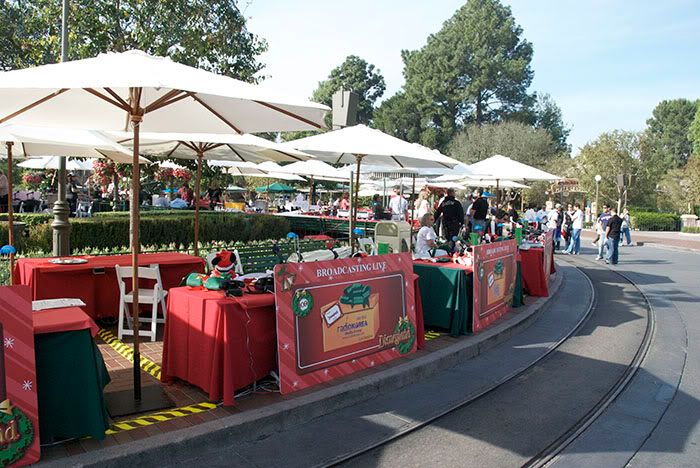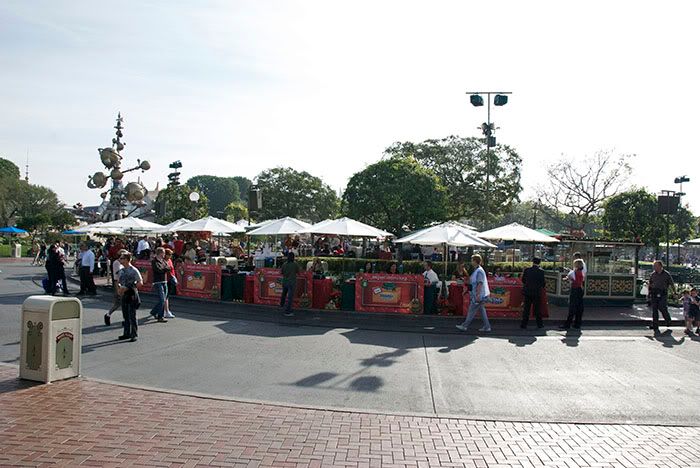 c) Aother Tony Baxter sighting. (I swear I'm not stalking him. He...um...just keeps wandering into my shot.)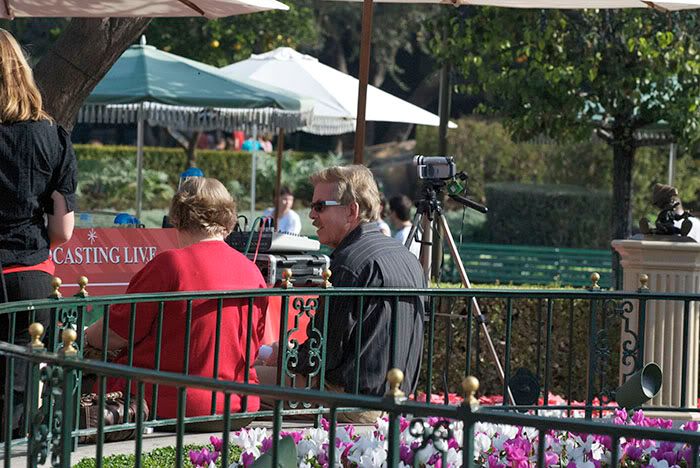 d) Lastly...here is what the crowds looked as I left at 10:30 AM...
Just for a frame of reference, we went on opening night last year, and these were the crowds before the parade...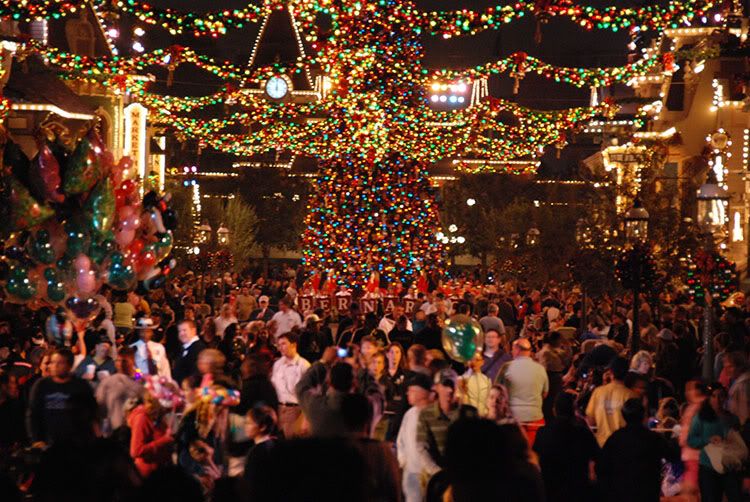 If you combine the media presence, opening night, the crowds that are already there with those who are sure to show up tonight to see the new lights with the snow, there might be a possibility of having to turn guests away due to over crowding. Not saying that is going to happen, but I wouldn't be surprised. As I was coming in, I heard several conversations regarding this being the first day of the official holday season. I have a feeling that these were AP holders who took the day off with their families to come to the park. Wait until the rest of them get off of work.
If you are headed over there tonight, I would get there early and expect looooooong lines.
(I'll have a few more shots up in a bit...)