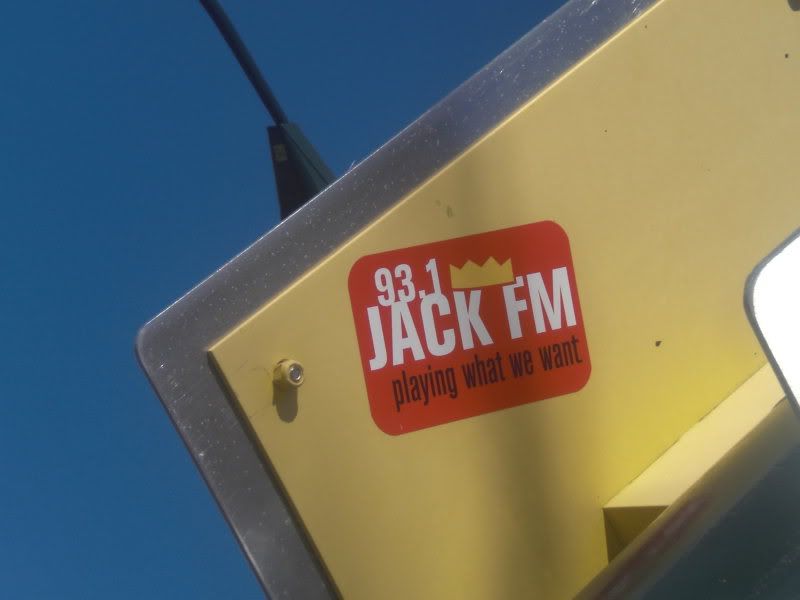 This Trip Report brought to you in part by 93.1 Jack F.M- playing what they want.


December 19, 2008- Part I: The Morning
Today was the last day to go before the crowds started to kick in for the Holidays. So MMP asked me if I was going to Disneyland on Friday, and I said I was so we decided to meet up along with Rex Dopey 24 for a day at the park.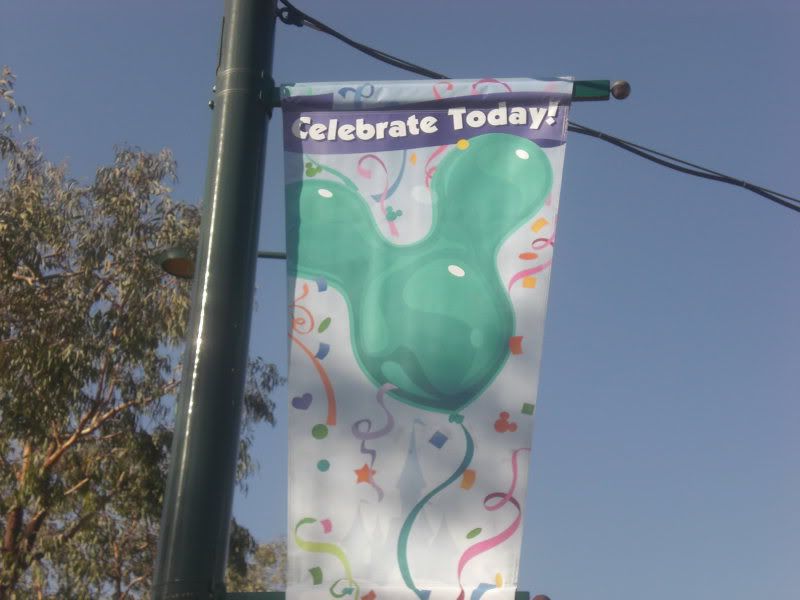 The new Celebrate Today signs were up for the new year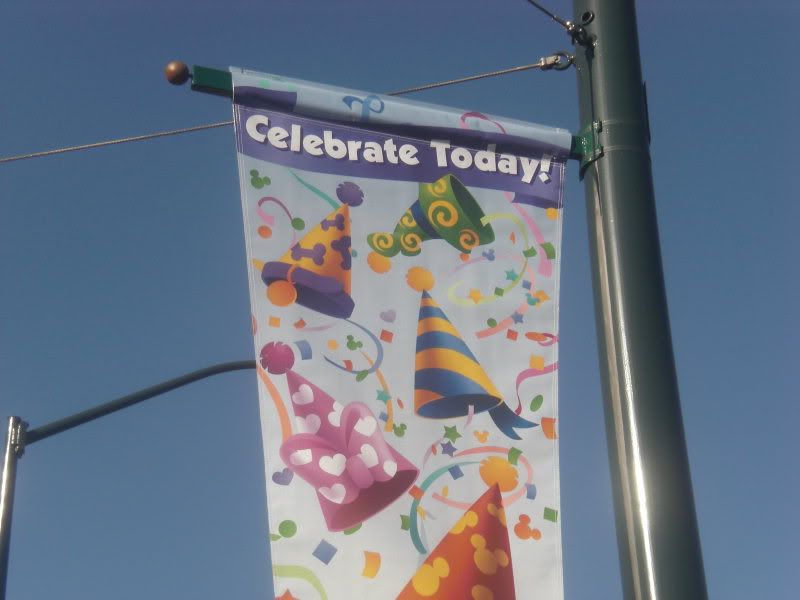 More Celebrate Today banners up


The left side of the Security check was the least crowded- go for the lesser of two evils


Okay, into the park
I had called MMP, and he had told me that he was in line for the Mad Tea Party, so I decided to go meet him in Fantasyland.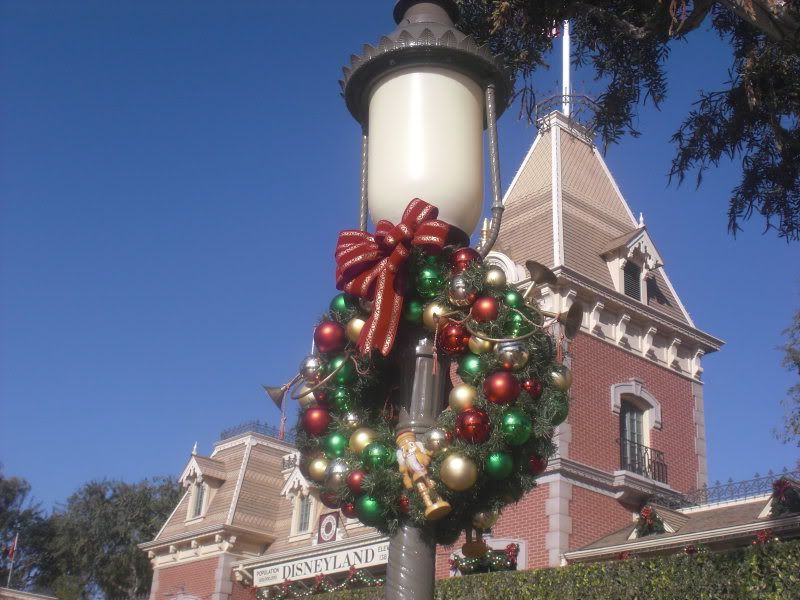 The Disneyland Railroad Station towers over the decorated lamppost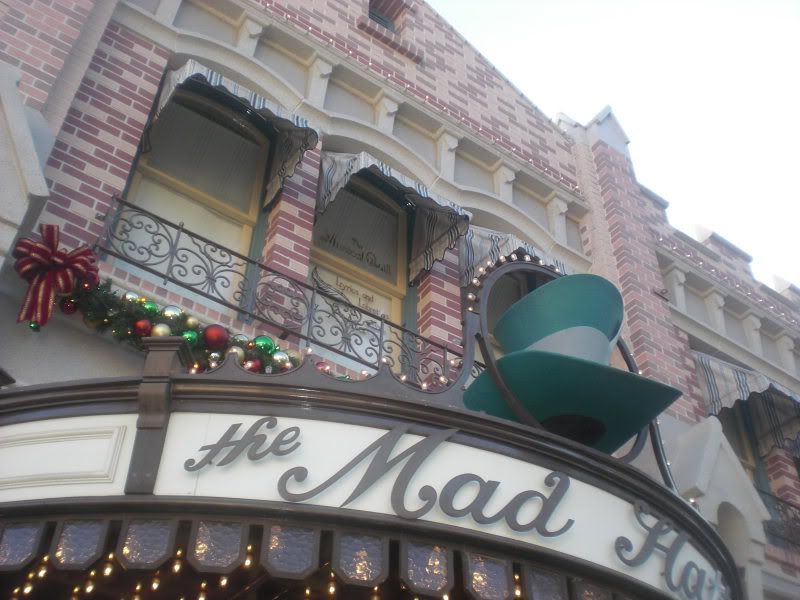 The Mad Hatter store on Main Street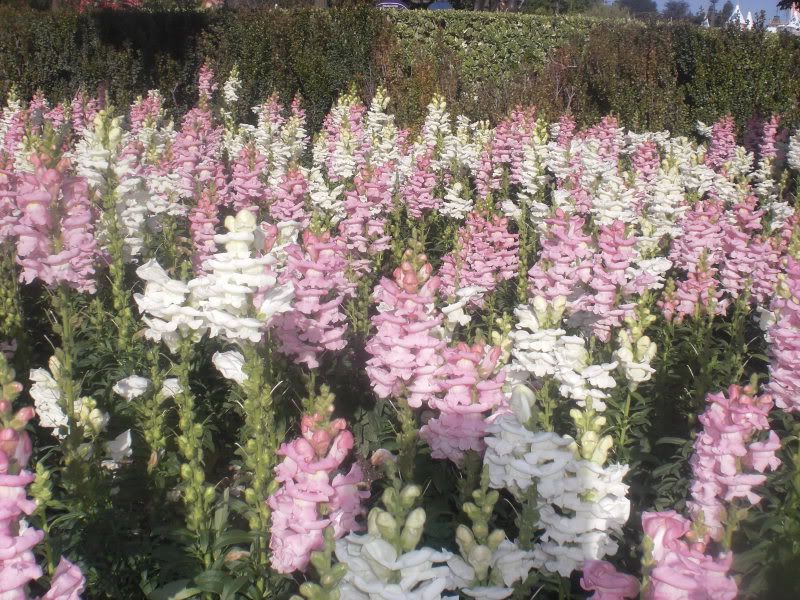 The pink and white flowers around the hub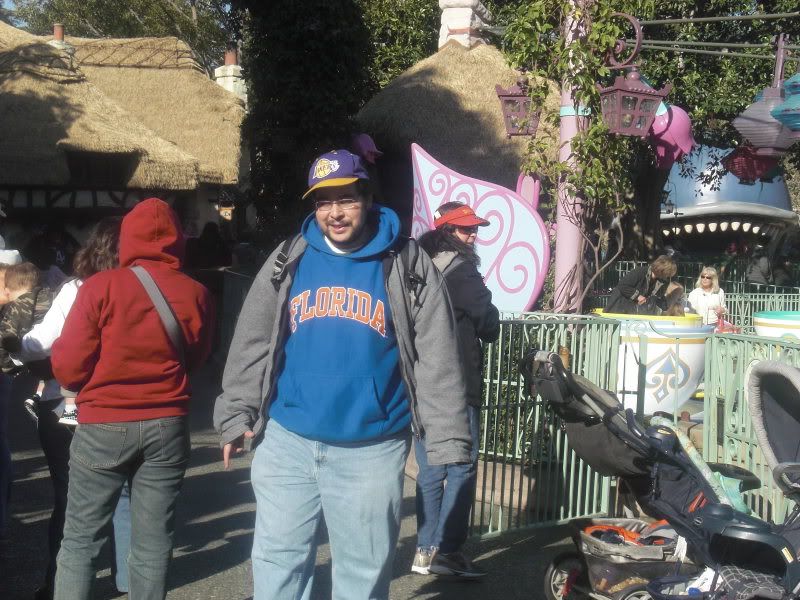 MickeyMousePal and Huntress getting off of Mad Tea Party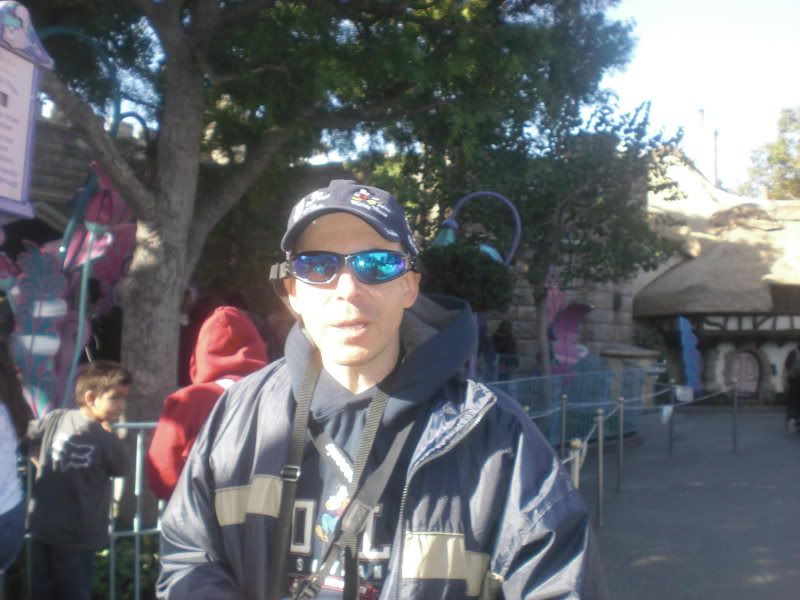 MickeyMousePal's older brother, Pedro


We decided to head on over to Alice, since it only had a ten minute wait. Alice is a dark ride that is really growing on me. One of the sequences I like is the doorknob at the beginning of the ride, and the "All in the Golden Afternoon" sequence.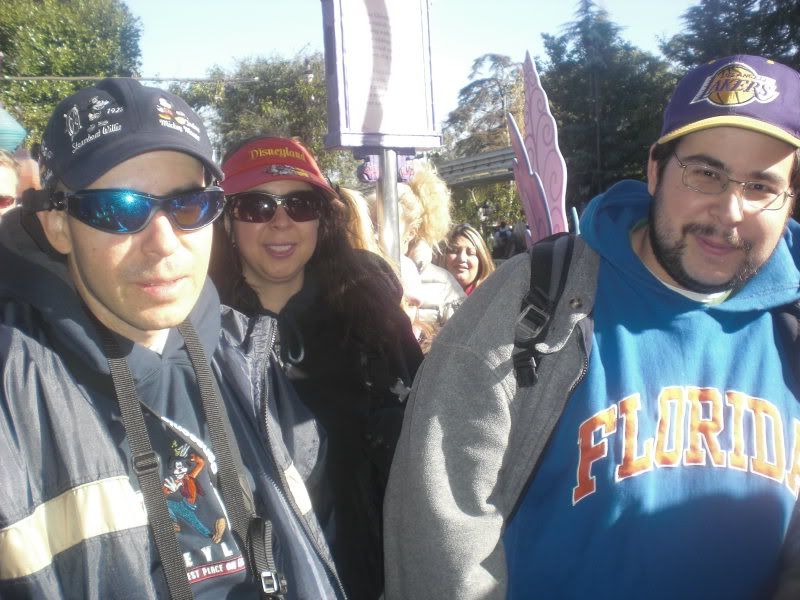 The Three Pantojas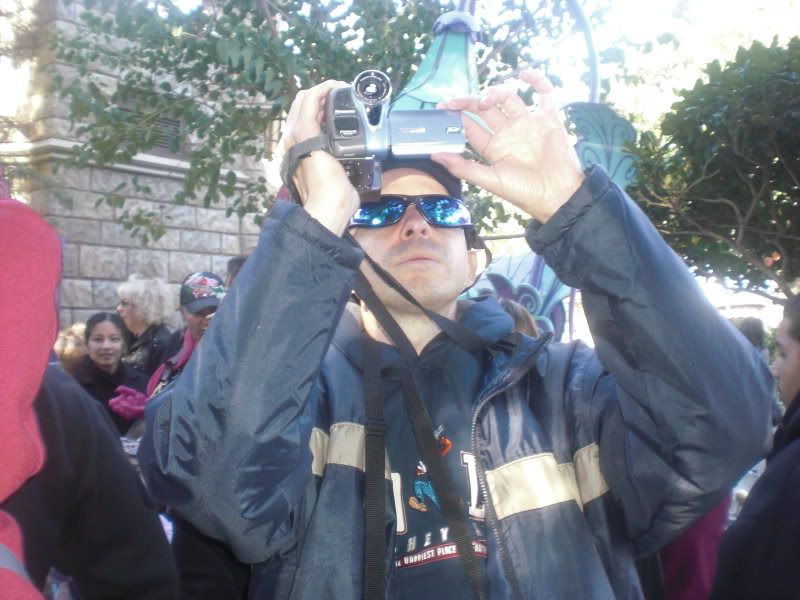 MMP's brother loves to videotape rides- and it shows.


After Alice, MMP and me decided to head on over to Matterhorn before it got crowded.
Matterhorn Bobsleds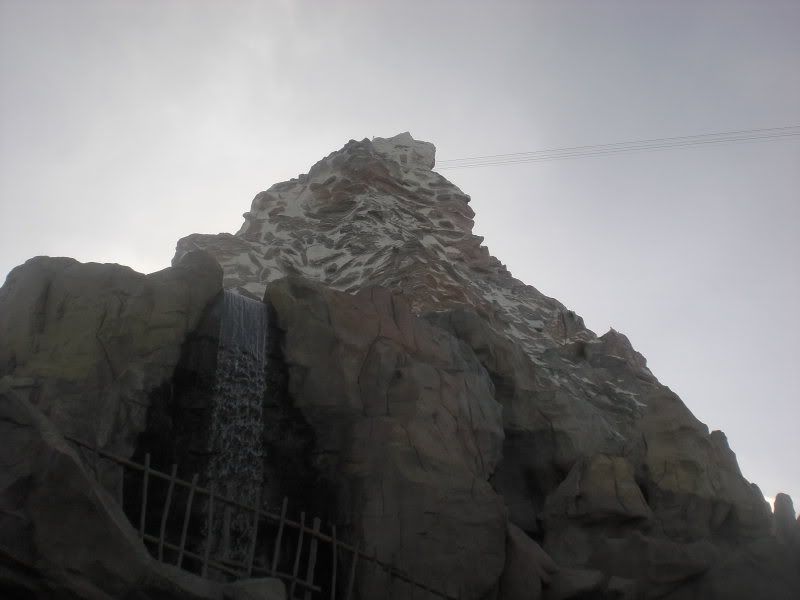 The sun trying to peak over the Matterhorn.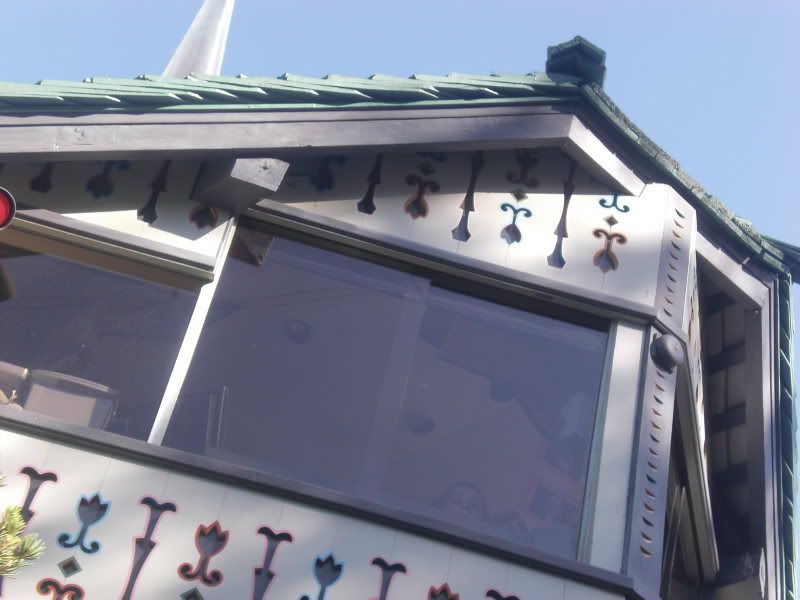 "You- no flash!"


I hadn't been on Matterhorn for a while. It is usually one of my favorite attractions in Fantasyland, despite a 30 minute wait most of the time.
After Matterhorn, we voted for "It's a small world holiday." IASW holiday is beautiful, and I think that they do a great job with it.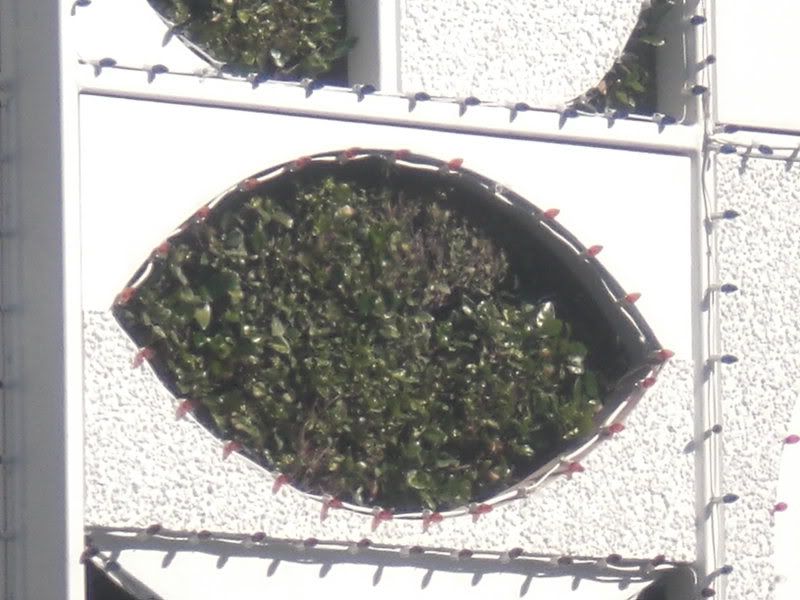 Doesn't that remind you of Stewie from "Family Guy"?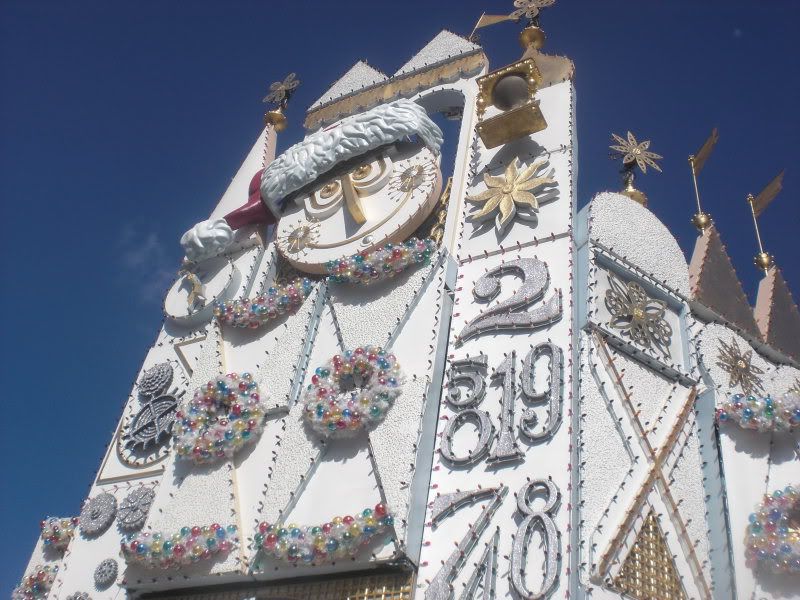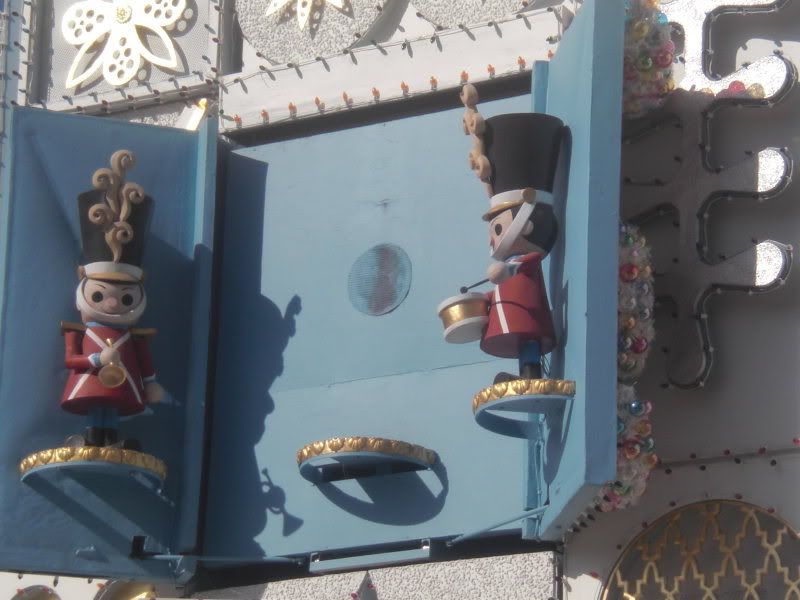 Hey, where is the middle soldier there?!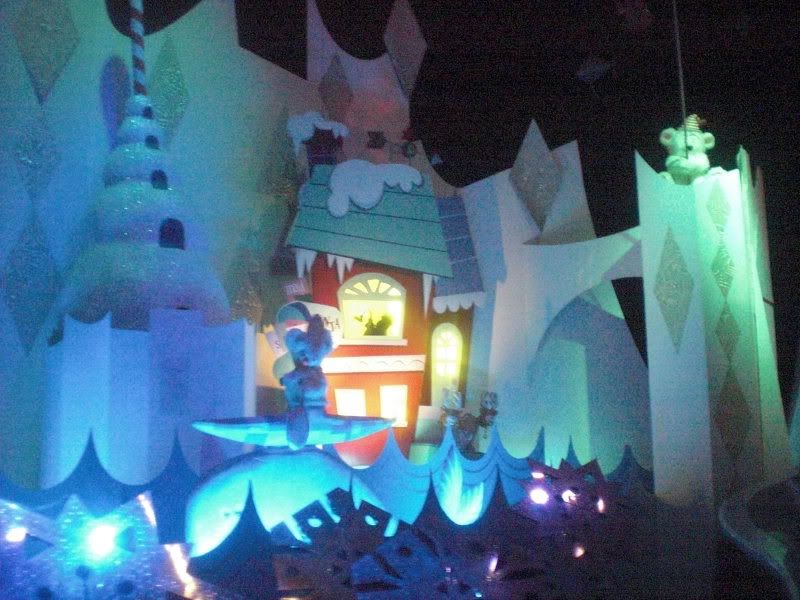 The North Pole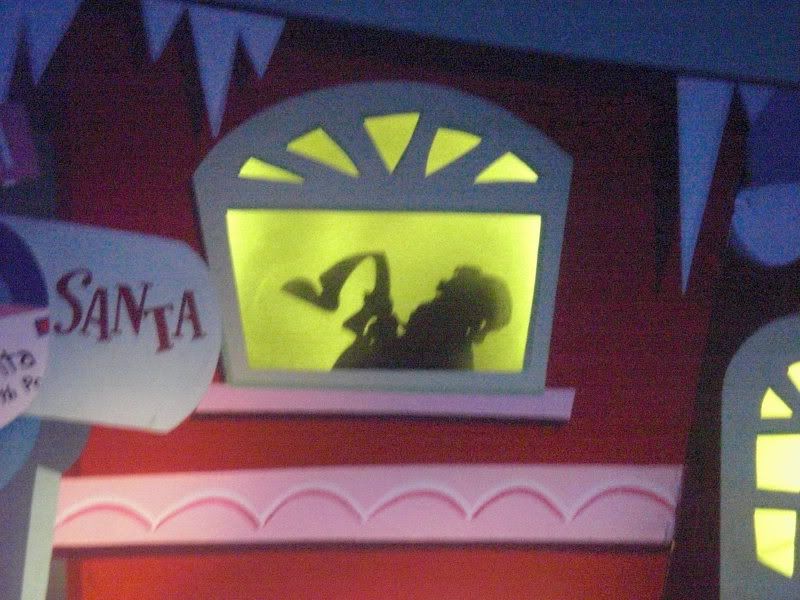 "Okay, I got the booze, I got the chicks, I got the nachos....let's get this party started!"


More sets from the ride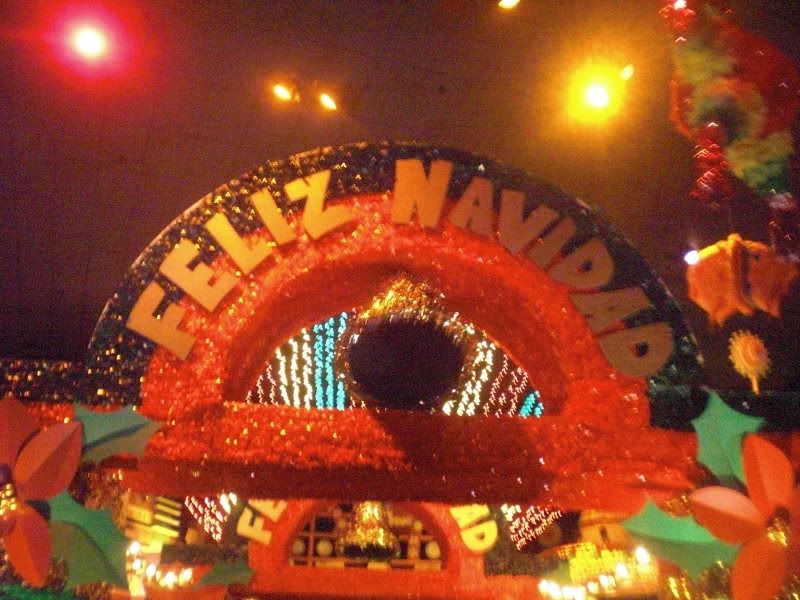 This is probably my favorite part of IASW holiday. The scope of the arches are amazing, and it really has that feel of the mexican culture.


I like this- this is very unique, and has a strong message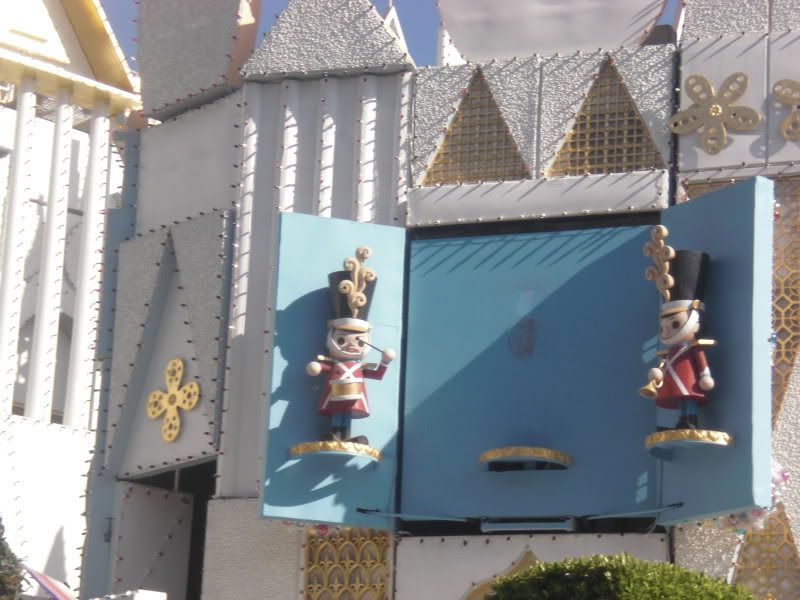 Hey, the soldier is missing on this side, too!


ISAW is always great at the holidays. It's got the catchy song (although altered),and my favorite part is of course the Feliz Navidad sequence.
When we got off, Pedro wanted to go to Toontown, and so we decided to head on over for a ride on RR.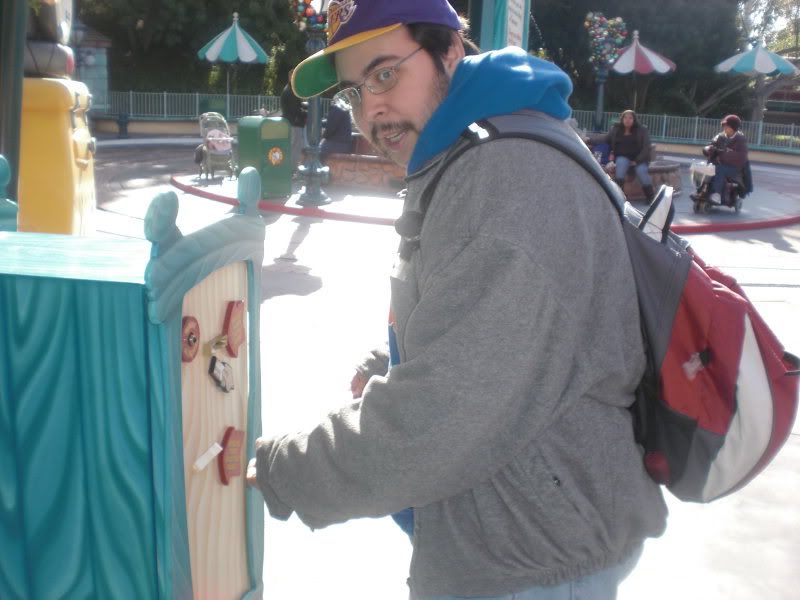 "Hey, why is me getting a fastpass so amusing to you?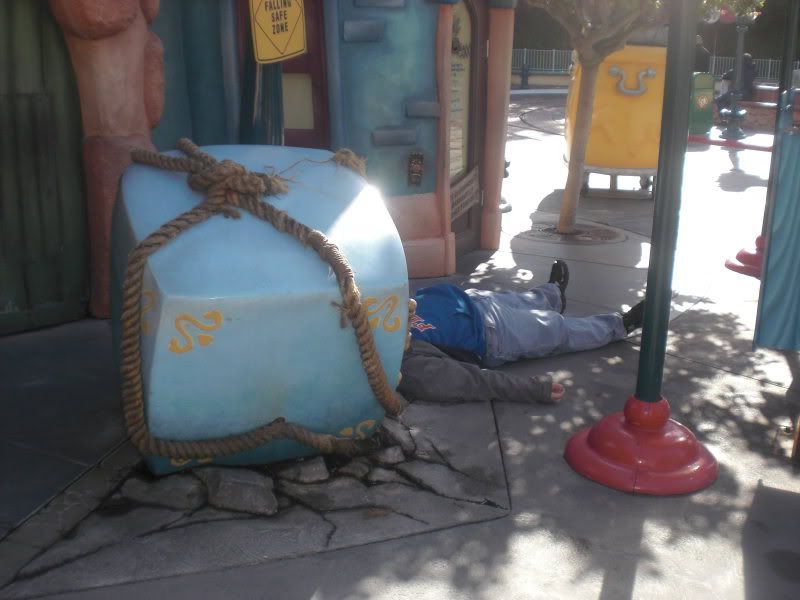 "Because you are about to get hit on the head by a safe."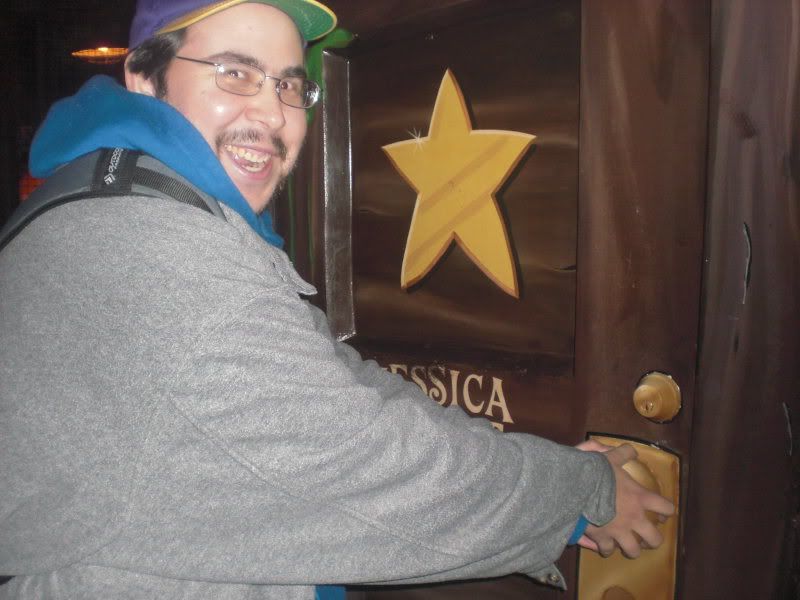 "What do you think you are doing, CHUMP?!"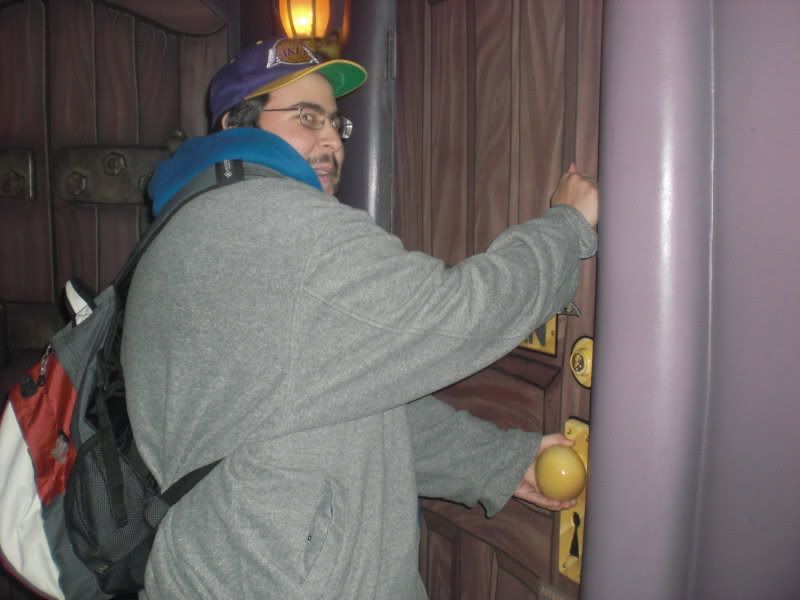 "Who are you callin' a chump, CHIMP?"


"Don't let me catch your peepin' face around here again, got it?"


Roger Rabbit is a fun ride, but not a favorite- it is kind of cheesy.
After Roger Rabbit, we realized that we were going to meet Rex Dopey 24 at the hub around noon. But we still had some time, so we decided to have some fun in Toontown.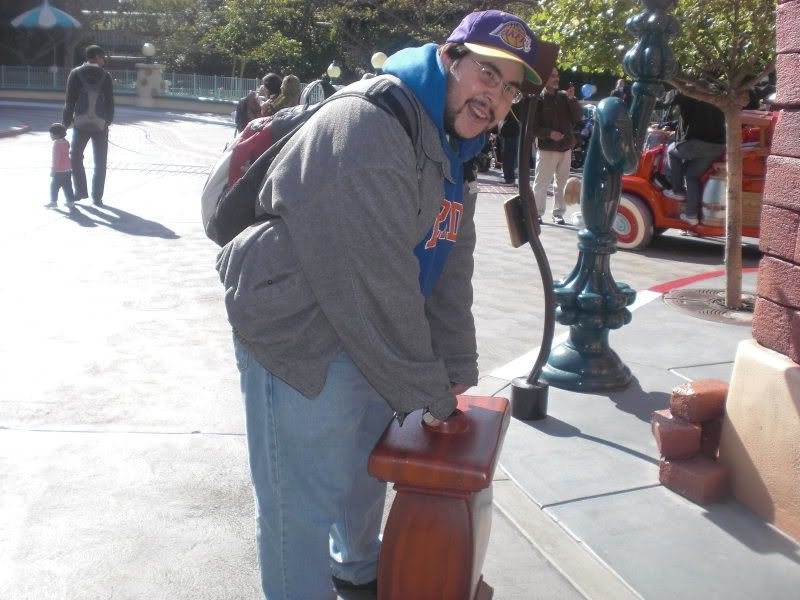 "Hey, it's the time machine from 'Napoleon Dynamite'- let's see if it really works!"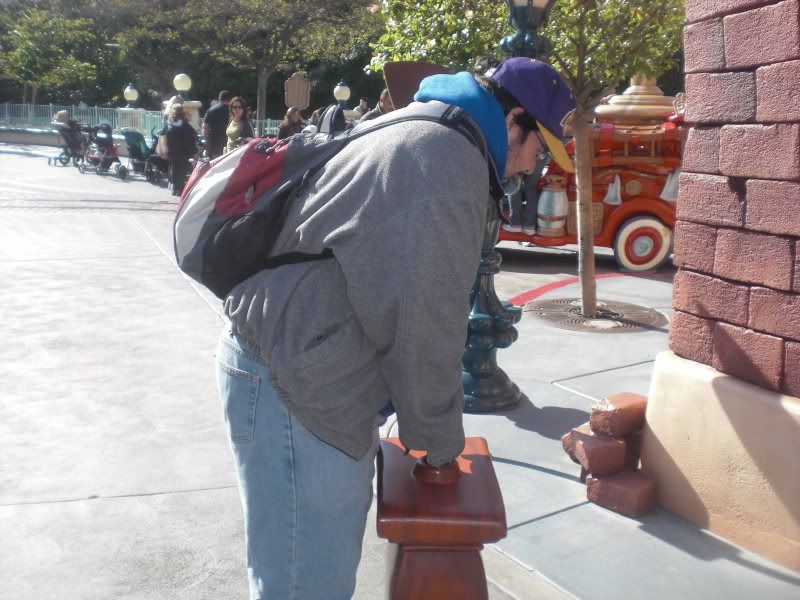 "It's a piece of crap- it doesn't work!"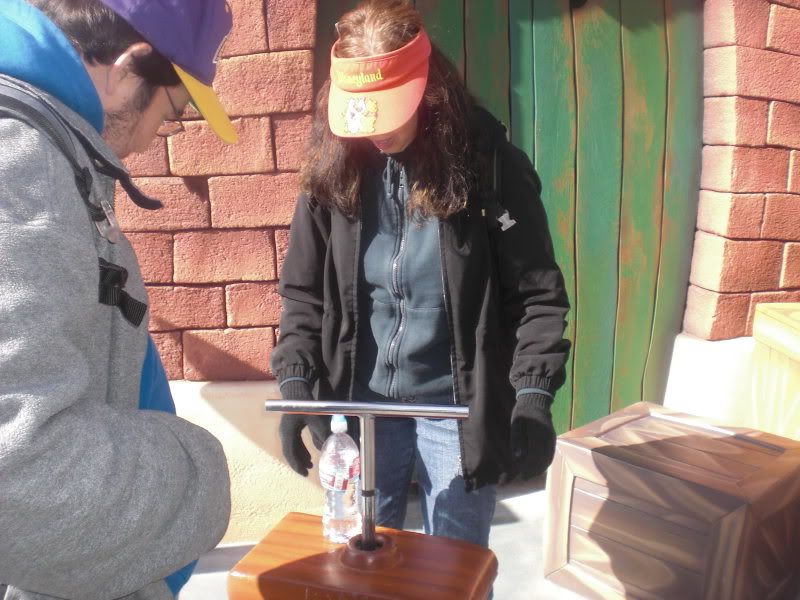 "Thought you might have figured that out, Napolean."


I had told MickeyMousePal I hadn't seen the Sleeping Beauty walkthough yet, so we decided to head on over there, but first we had to stop by Tommarowland to get Fastpasses for Space Mountain.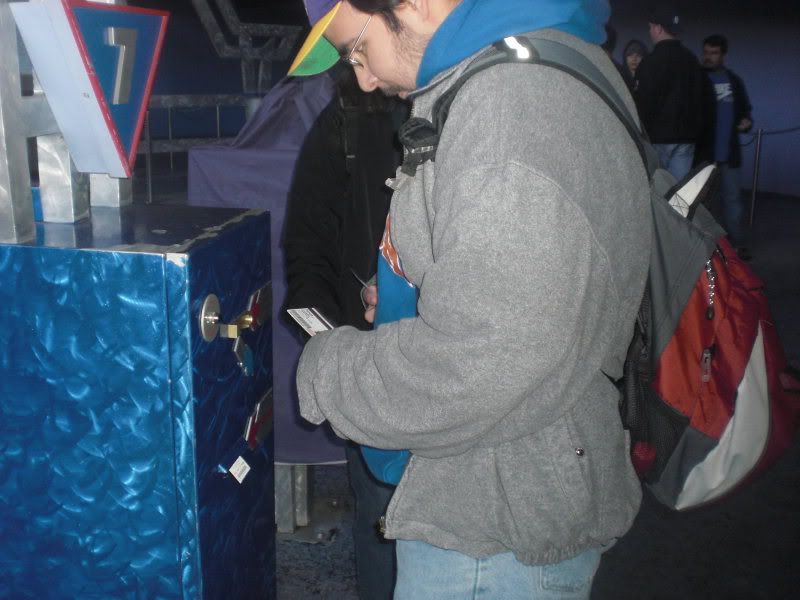 "Gimme Gimme Gimme!"


I'll have more in a while. To be continued...