December 31- The last day of 2008
I had heard that the Micechatters were going to be at Disneyland for a New Year's Eve celebration. I had never been to Disneyland on a New Years Eve on the four years that I have been an APer.
Well, I decided to head on down to the park. However, because I had a Deluxe, I was blocked out. But I also needed a parking pass for my AP, so I decided to update to Premium.
Anaheim Police making sure New Years Eve is safe for everyone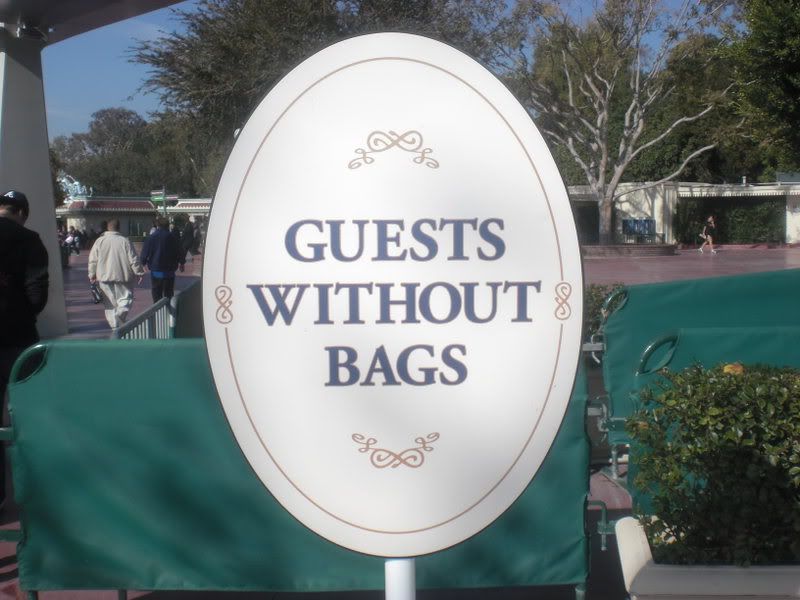 While on the way to the Main Gates and into security, I noticed they had a new line for those without bags. I personally think it is great for those who don't have any bags.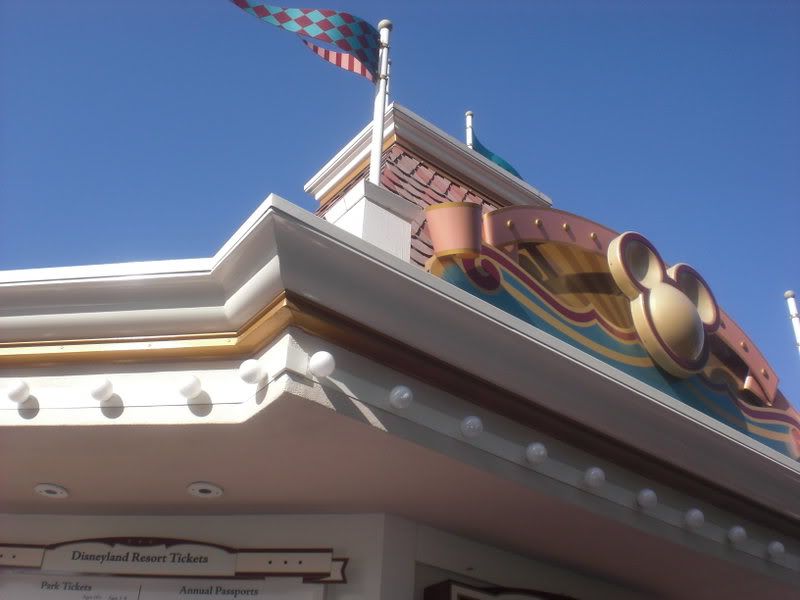 Off to pay for the upgrade. $150 more to update for a Premium. WHY?!


When I got inside the park, I noticed that it was getting very busy, even though it was early in the morning.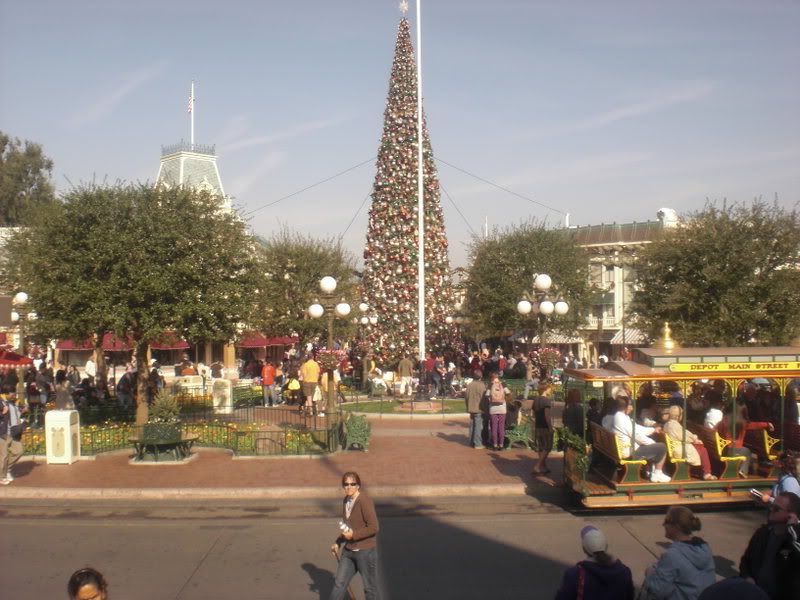 A very crowded Main Street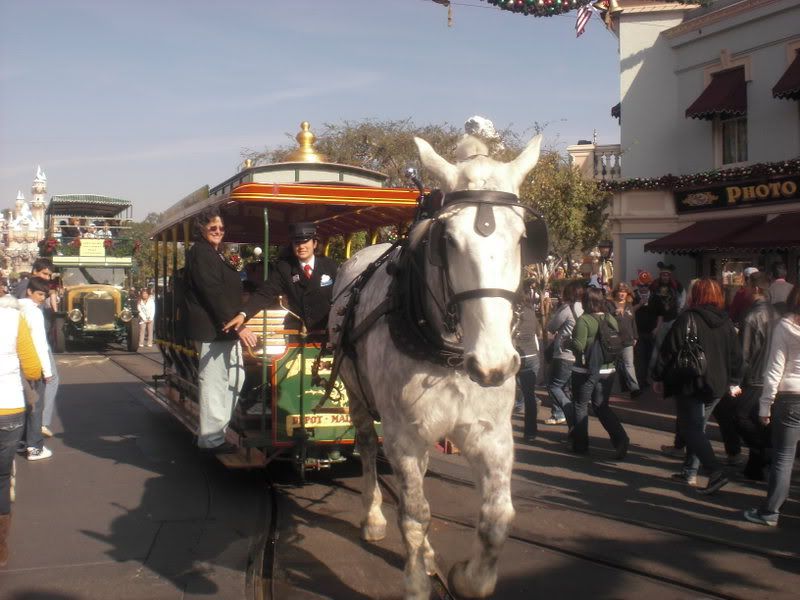 Horses? We don't need no horses!


I had some time before the meet, so I decided to go on a ride. I went to the waiting boards to look at the lines, and many of them were already approaching 20-25 minutes to almost 75 minutes for the major attractions.
I had decided to head on over to Critter Country and go on Pooh since I hadn't been on it in a long time.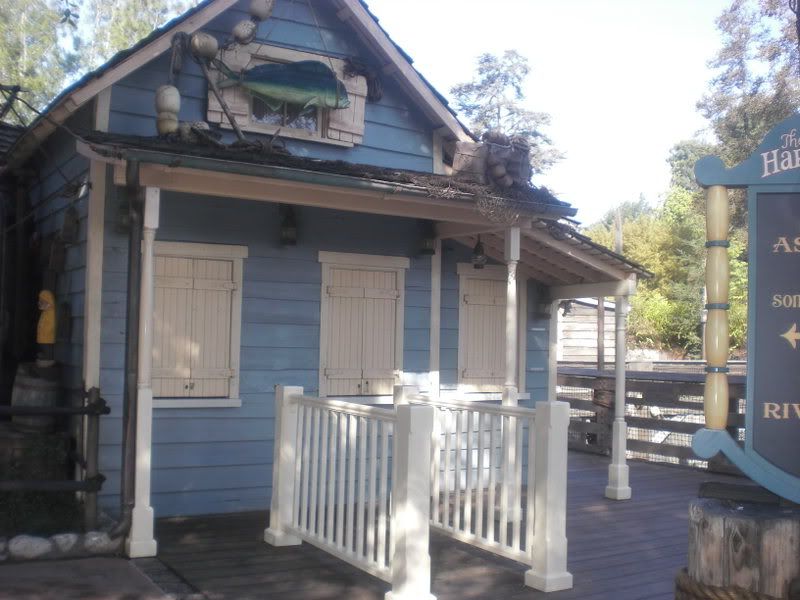 Hey, Mickey D, where are you?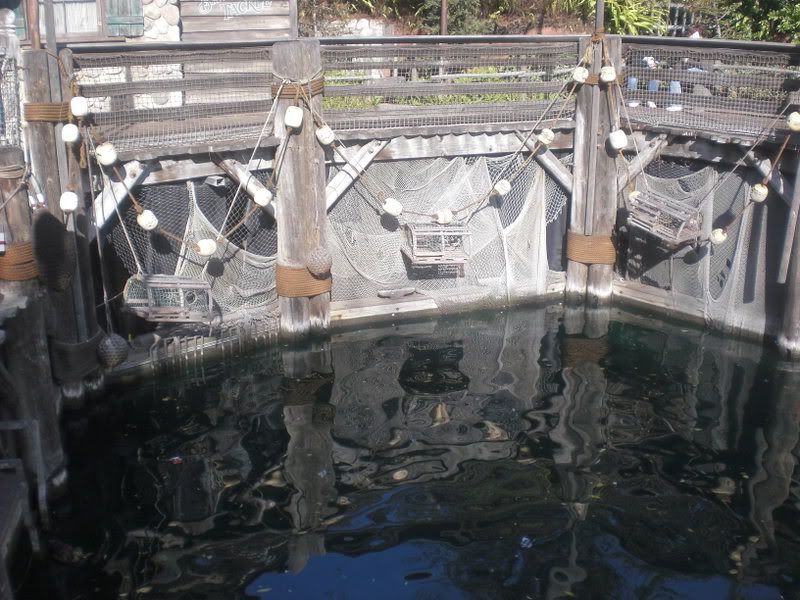 Empty docks- no Columbia!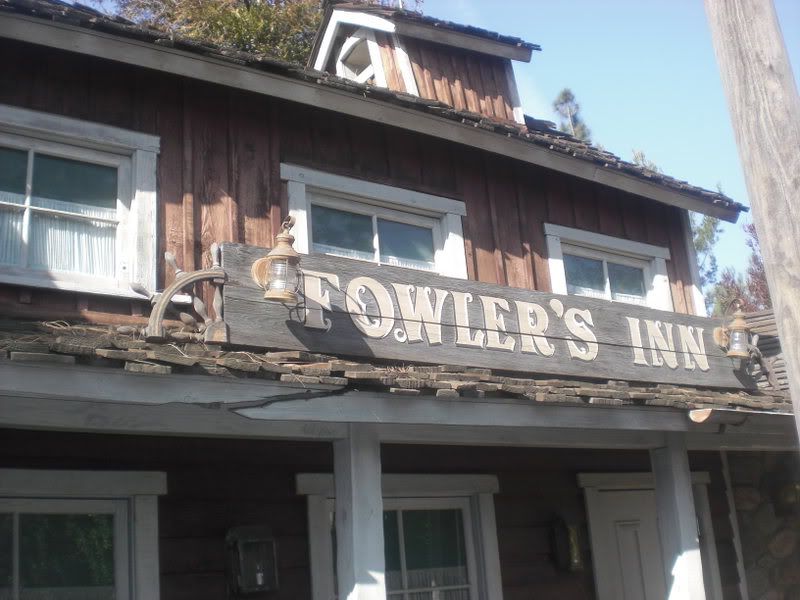 Fowler Inn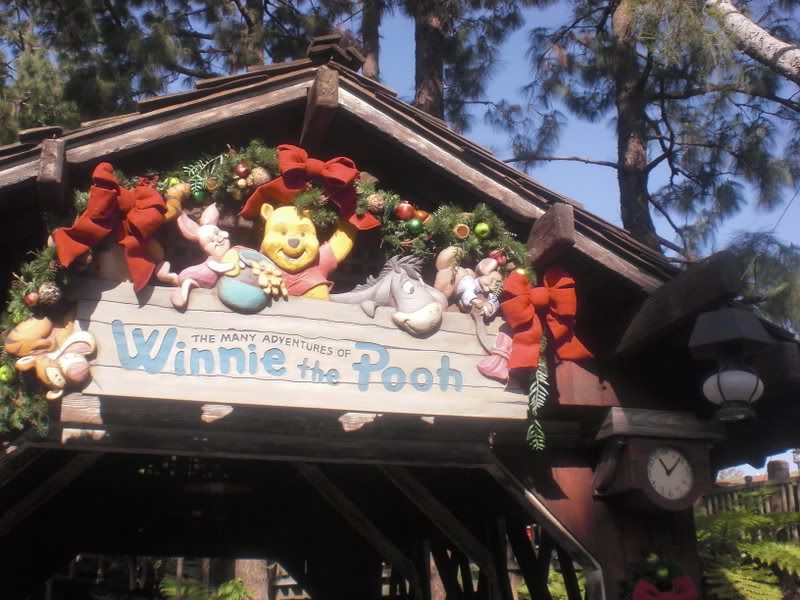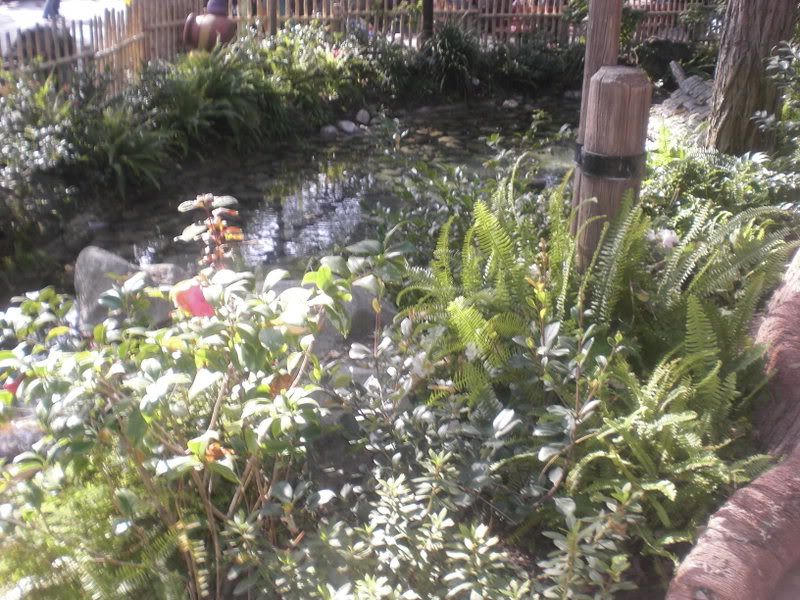 Nice garden, dude.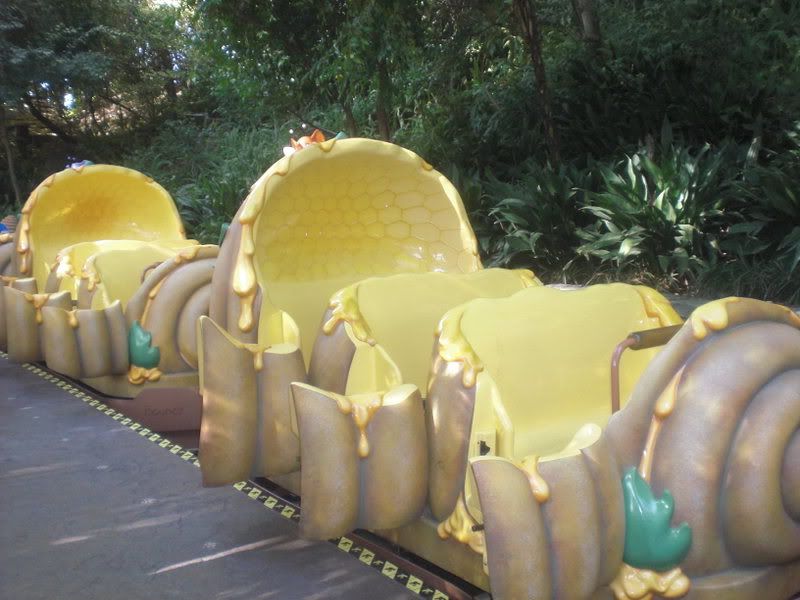 Honeycomb Jam!


In my honest opinion, Pooh is a good dark ride, it's a quaint one, if you will.
After Pooh, it was getting towards the time to start the meet, so I headed on back to Main Street and towards the hub.
Lighting for the New Years Eve event
THE MEET
DisneyIPresume (BTW- Disney food is horrendous!)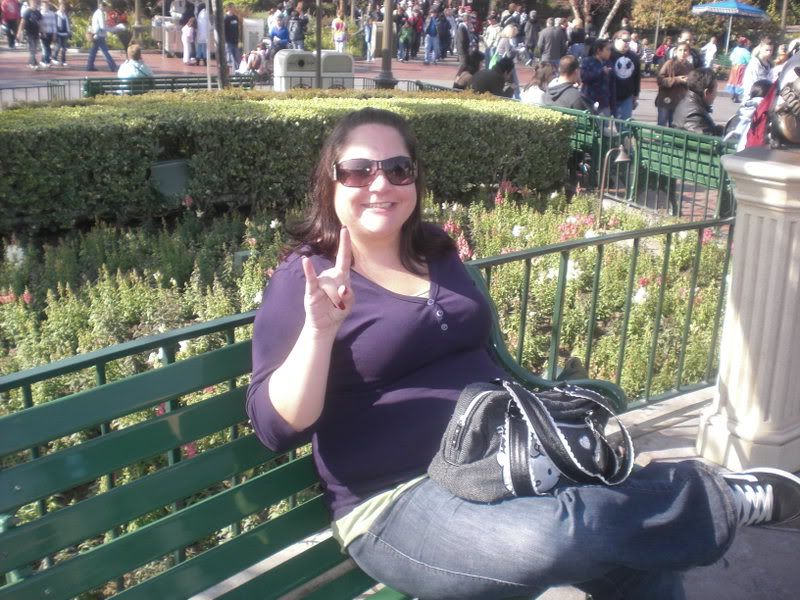 sunnygirl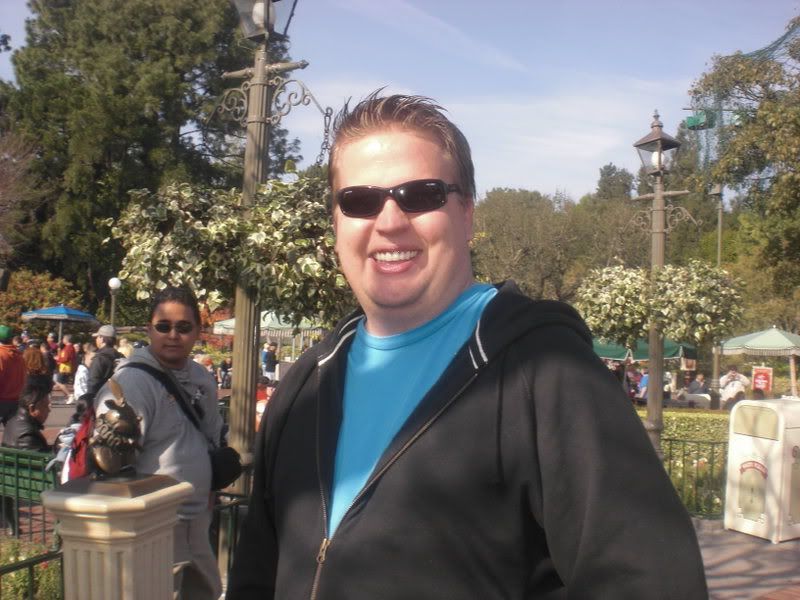 Anders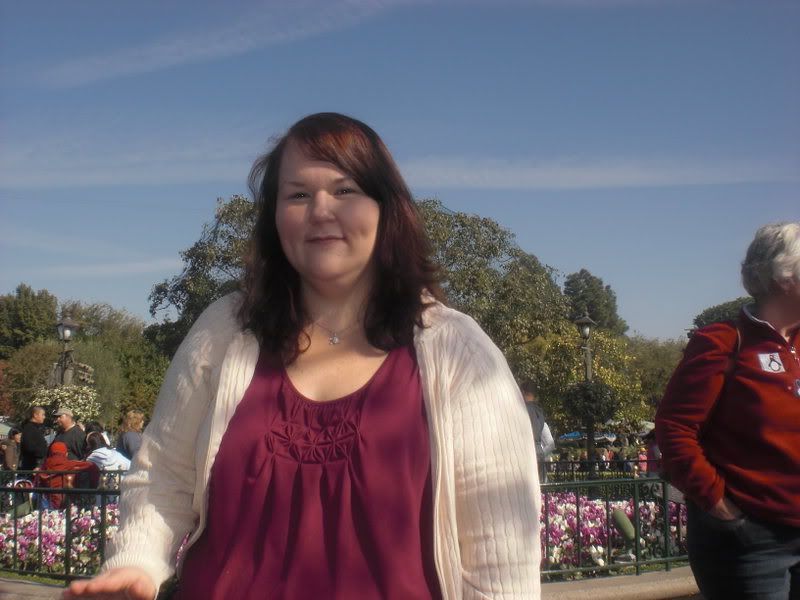 Disney1978


AkDisneyFan


TikiRoomLiz tips her glasses to say Good Morning


Rex Dopey 24 sayin' Hello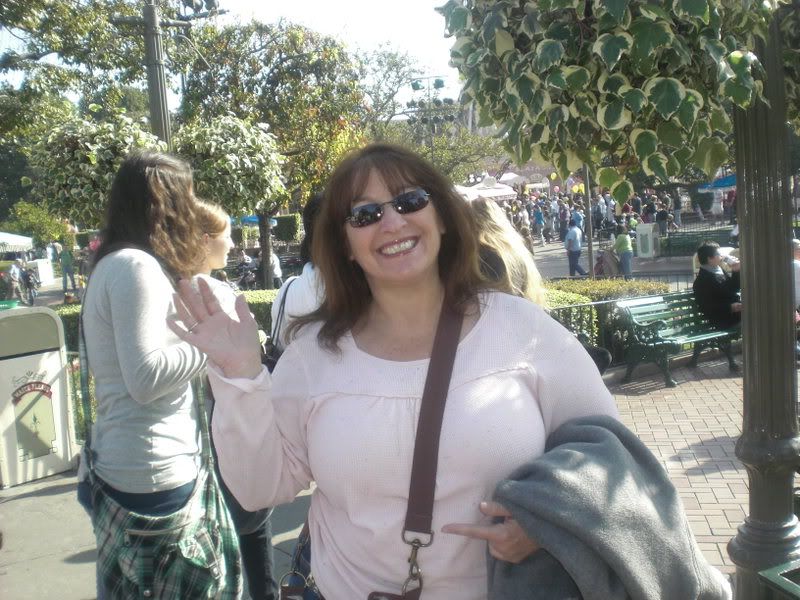 Villains Fan


Disney1978 says hello to Mary Read and Michael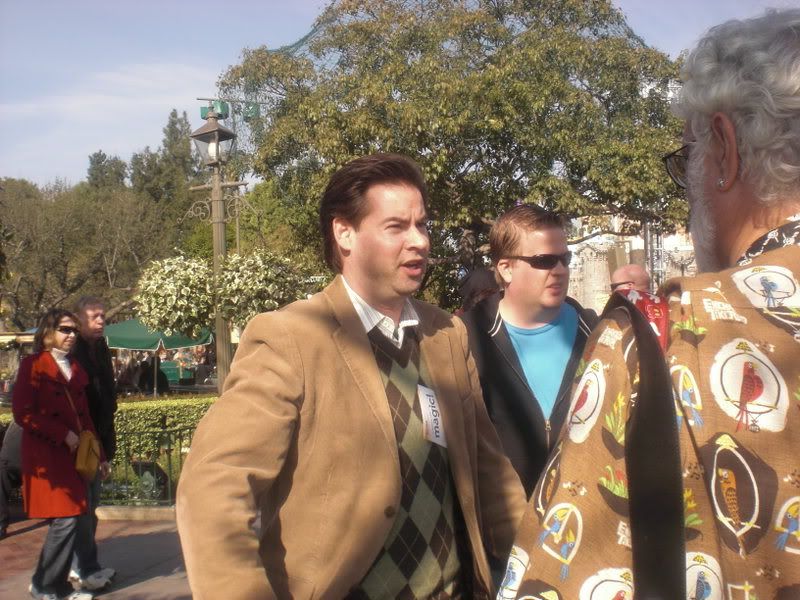 Dustysage


Fishbulb- rested he by the tumtum tree, and stood awhile in thought


Trekkie Dad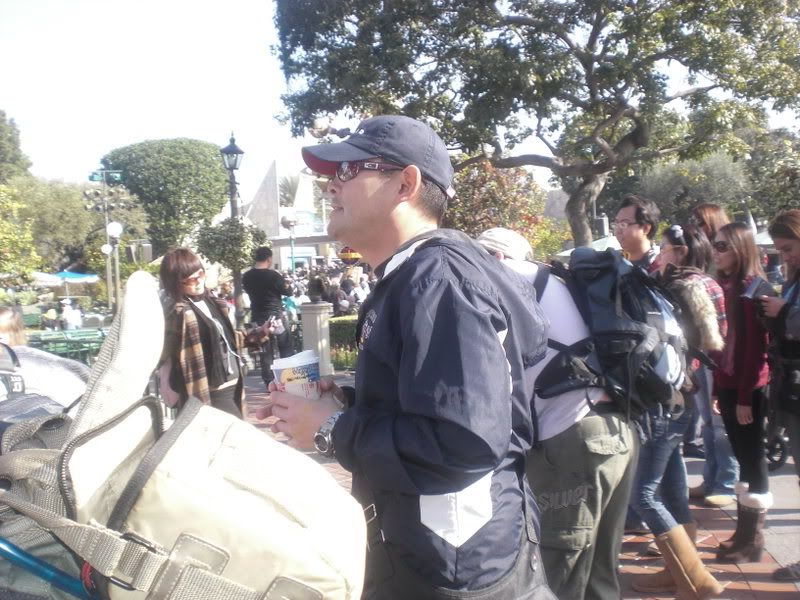 DOOM BGI


Newbie whose name is way over my head right now


We had heard of a schedule for the day, so we decided to head on over to the Enchanted Tiki Room at around 12:40-ish instead of going straight to lunch.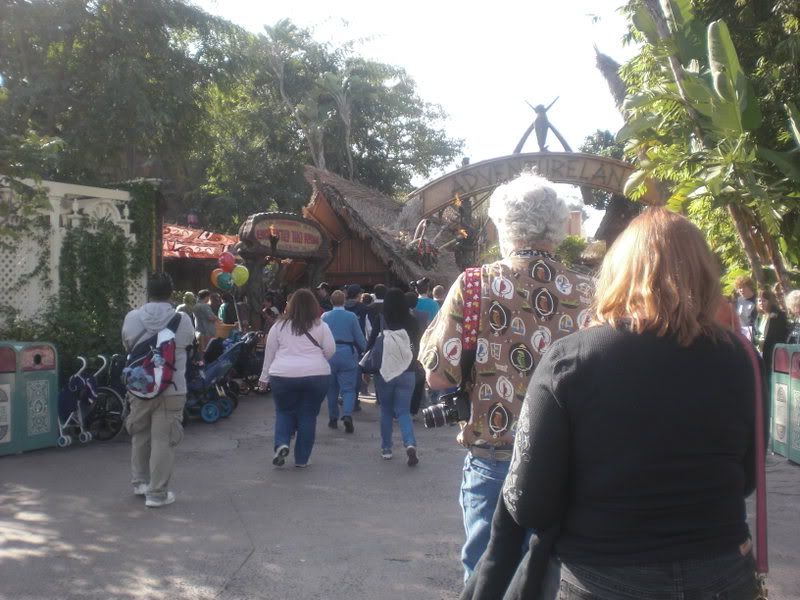 Off to the Tiki Room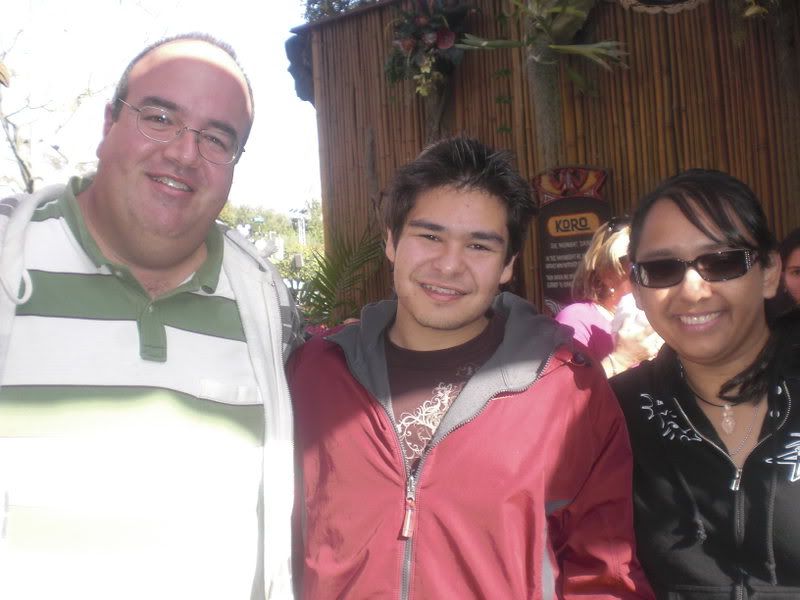 DIP, me , and Liz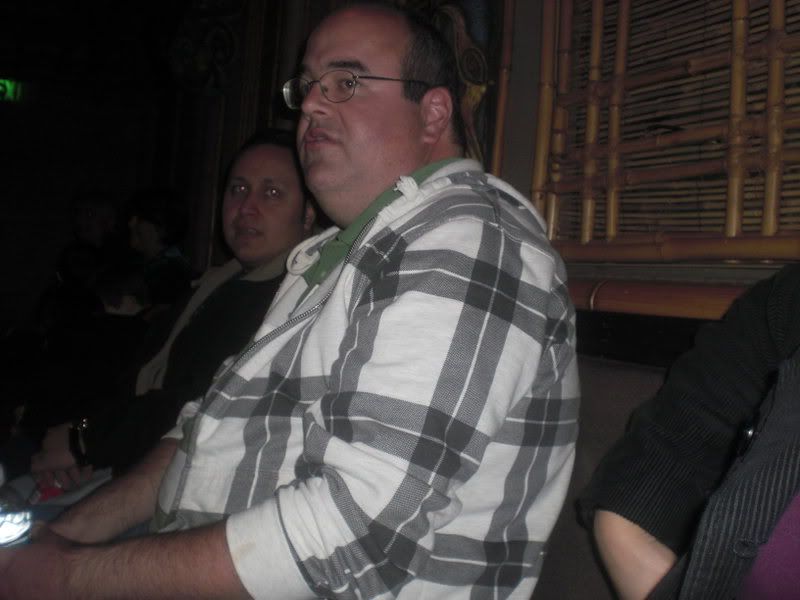 Rex Dopey 24 with the tiger eyes


The Enchanted Tiki Room is always a lot of fun. I always like the music of it, and it even makes me sing along. A great show, and is fast becoming one of my favorites.
After Tiki Room, we headed on over to White Water Snacks. Let me tell you something: they always have great food every time we go.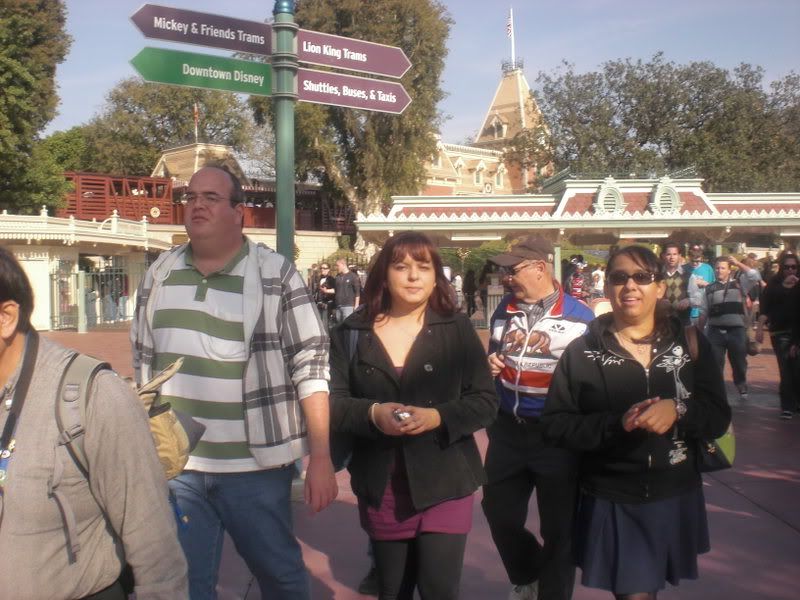 Off we go


Dusty then came up with an idea: we should go through DCA, and go get fastpasses for Soarin.' So we decided to do just that, THEN go to WWS.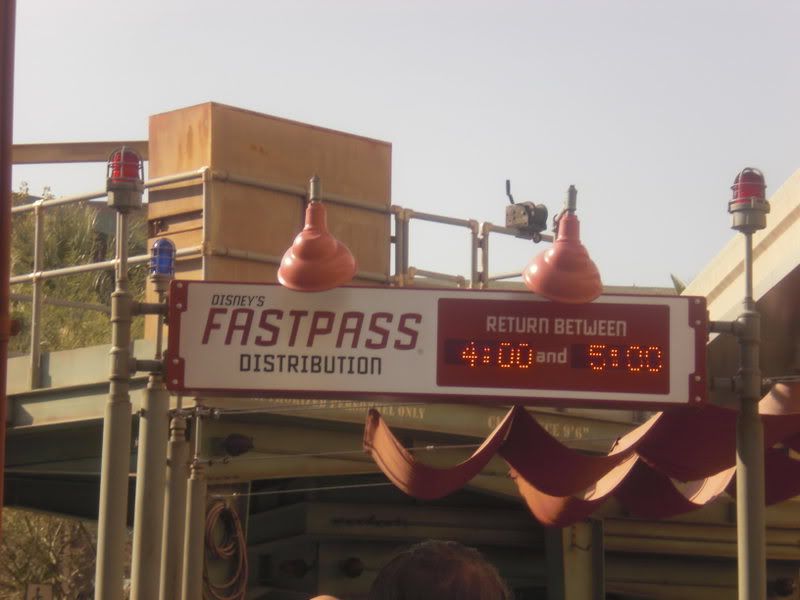 All right, let's go eat.
But first, a little detour.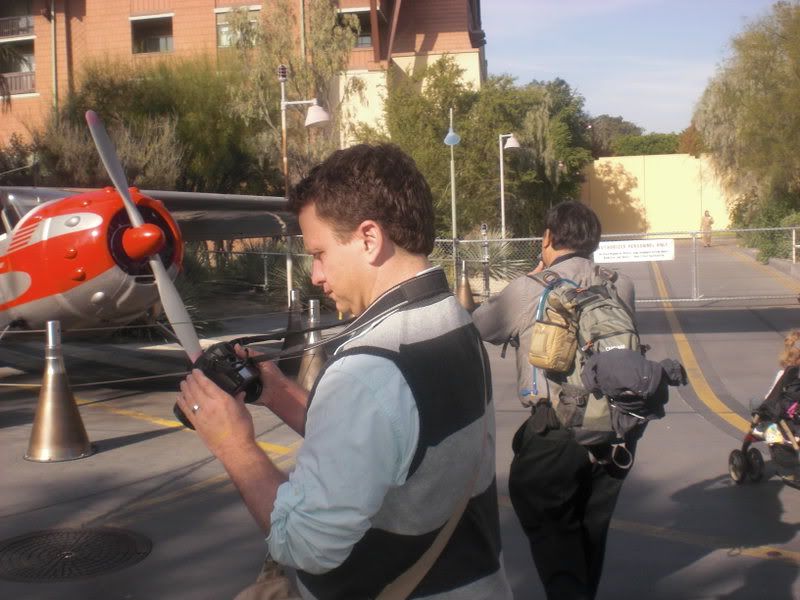 Fishbulb fiddling with his camera.


I wonder if that really works....
Okay, now let's eat.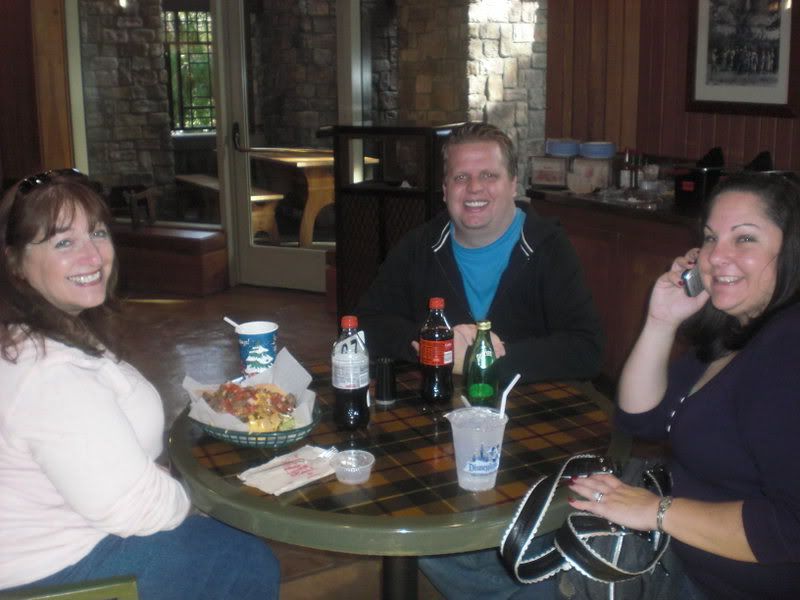 Table of the moderators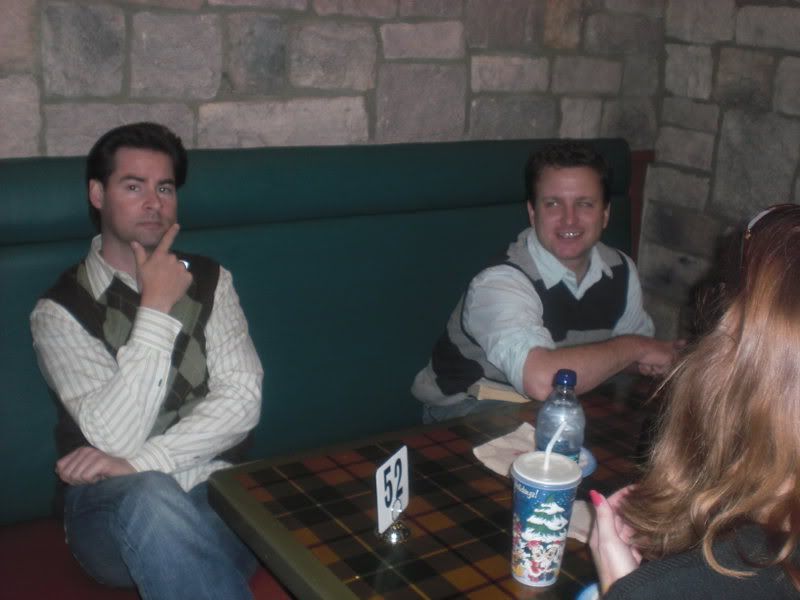 Table of the Administrator


Nachos con asada, queso, y sour cream.


"I hate when you look at me like that."


In the end, the food at White Water was delicious as usual.
After lunch, we decided to go for some wine over at the Trattoria in DCA, so we headed on over.
The construction for the Grand Californian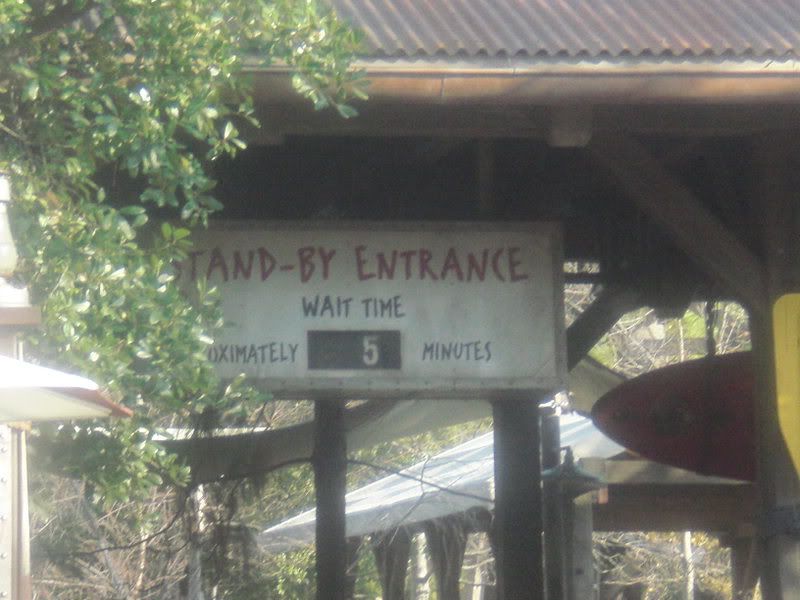 GRR was only a 5 minute wait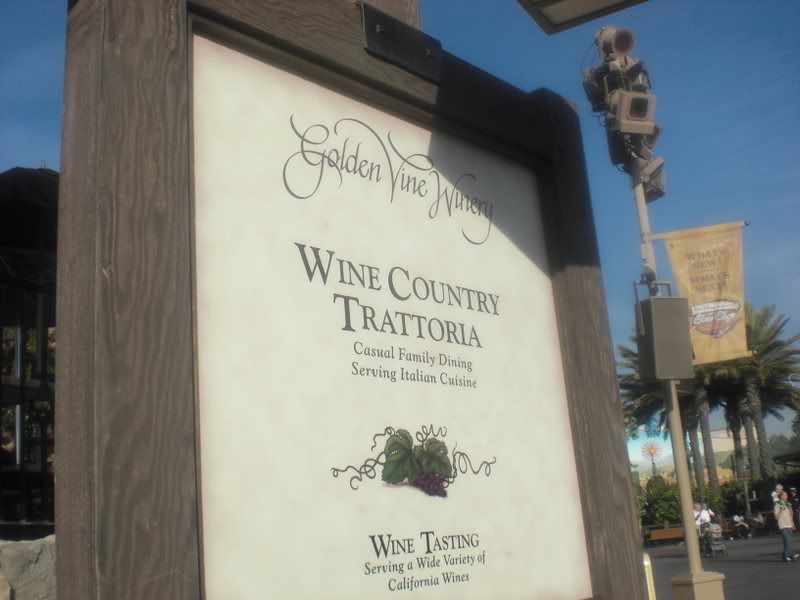 Everyone was ordering wine, so I chose to get that. I usually like the Red Wine since it's kind of sweet, so I asked the others what was the best of the red wine. Michael suggested the Paggio Del Popa, so I chose it.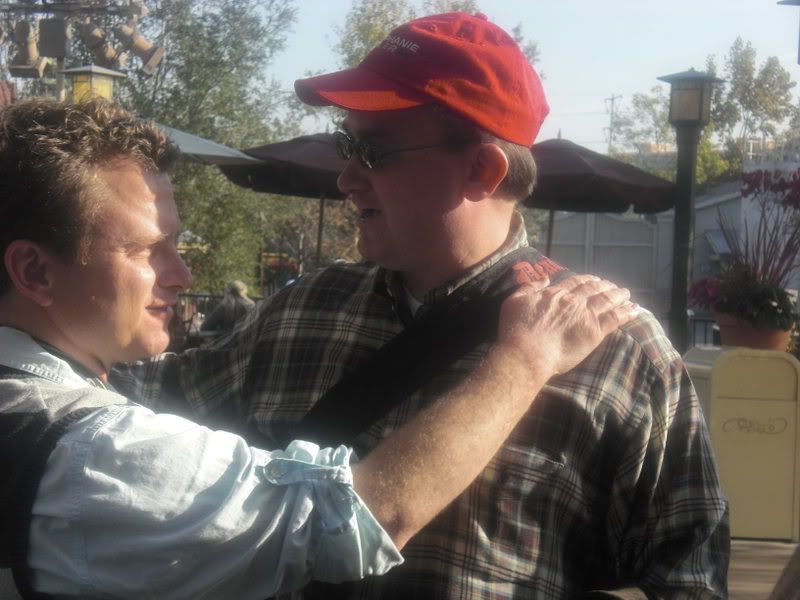 PEZZ surprised us on the way in


"Dude, are you old enough to drink?"


Here is the thing: we had planned to go to the Muppet Vision showing at around 4:00, but because we had so much time, we decided to go to the Blue Sky Cellar.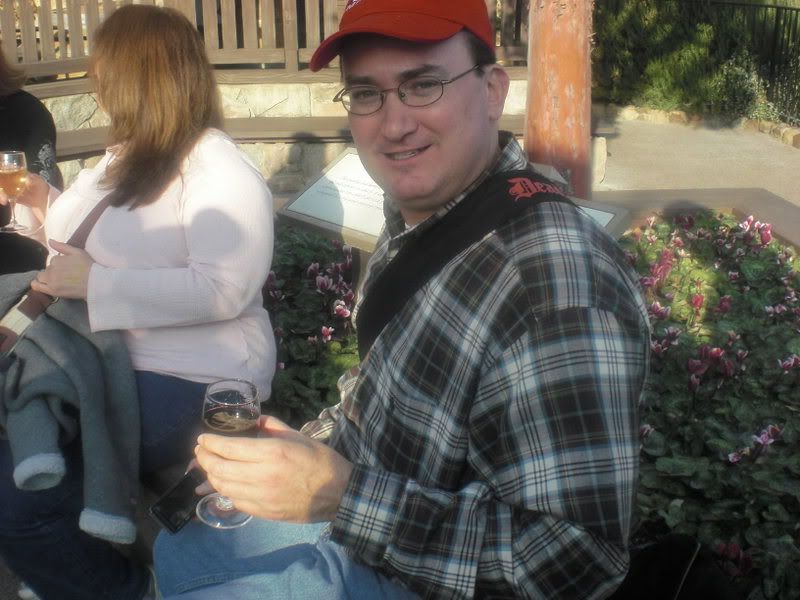 PEZZ Lightyear drinking his wine away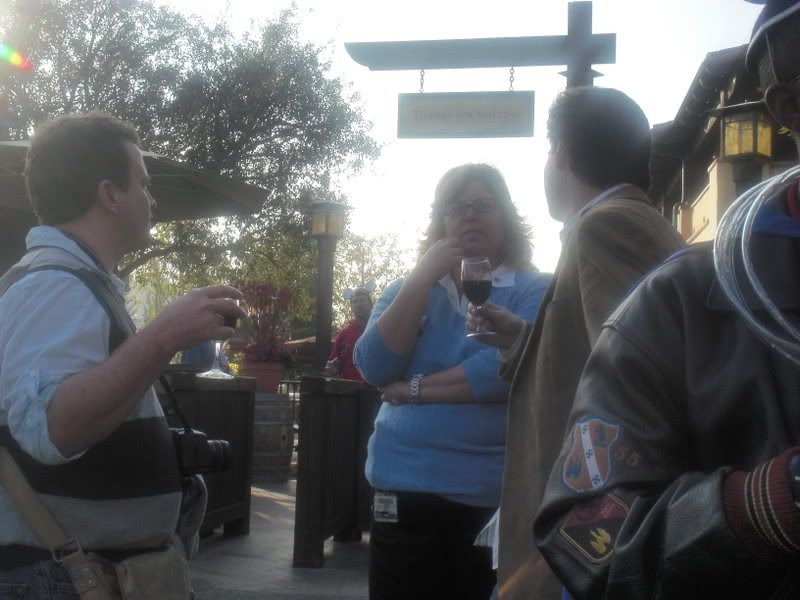 Fish and Dusty speaking to a friendly attendant


LittleScienceGuy enjoying his champaigne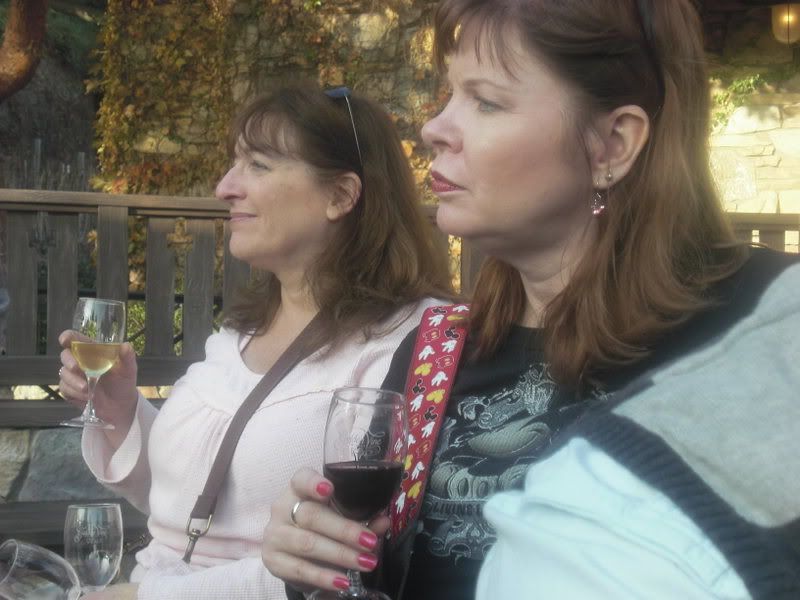 Villains Fan and Mary Read


High School Musical dropped by to annoy us


Dusty decided to bust a move


Go Dusty, go dusty, go!


To be continued