I'm already working on a huge photo thread in progress, (
Fridays at the DLR, Sept-Dec 08
, hint, hint) but I just wanted to quickly share a few shots from this morning as the walls just came down on the new Mickey Floral...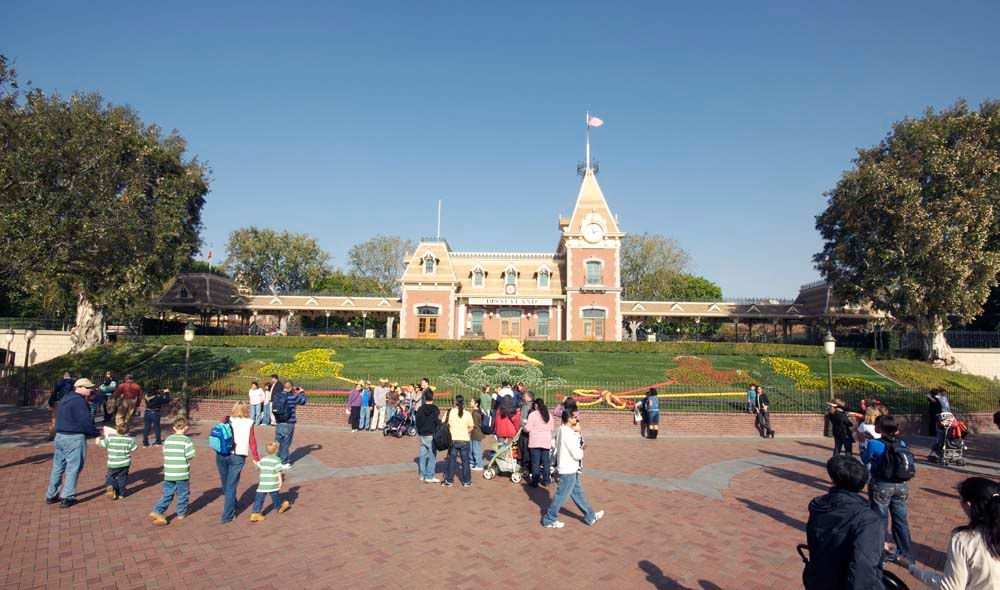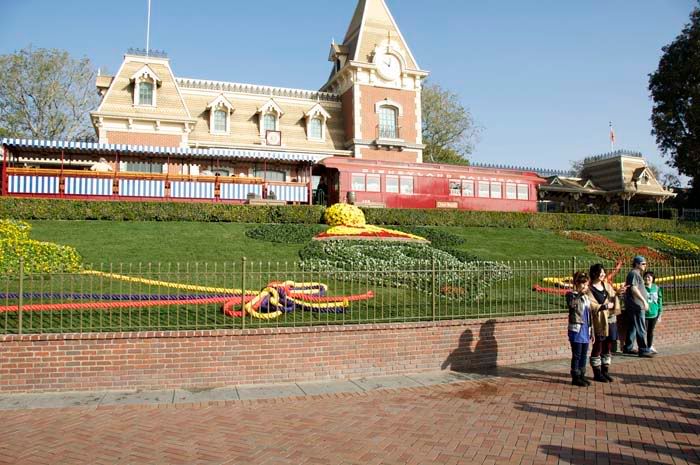 Edit: You can see from this shot that the balloons have not really begun to grow in yet. The blue/violet flowers can't really be seen yet from the gates as you walk in. In a couple of weeks, those balloons should be pretty colorful.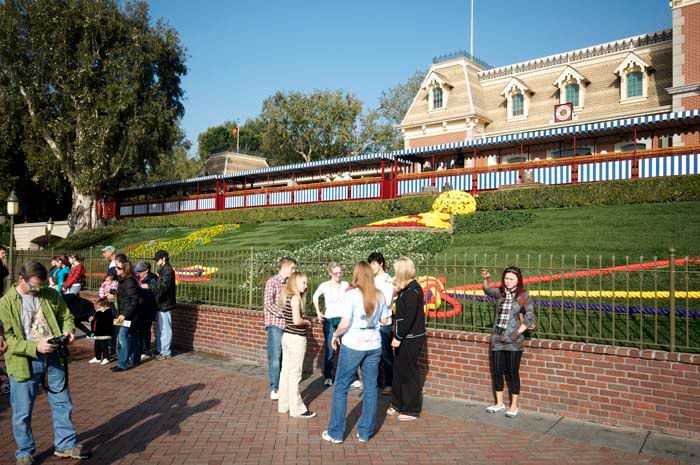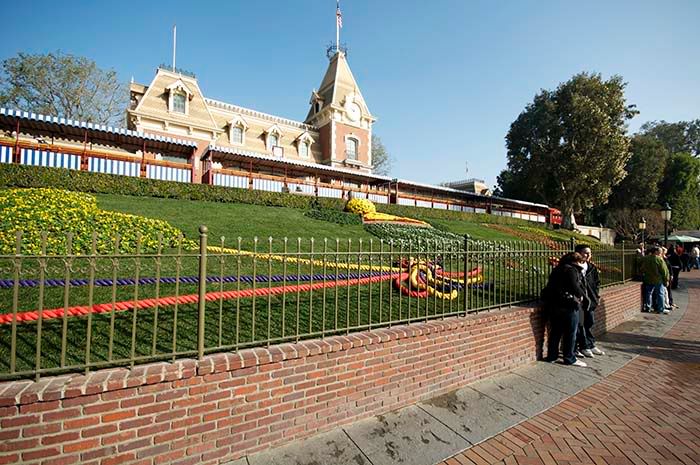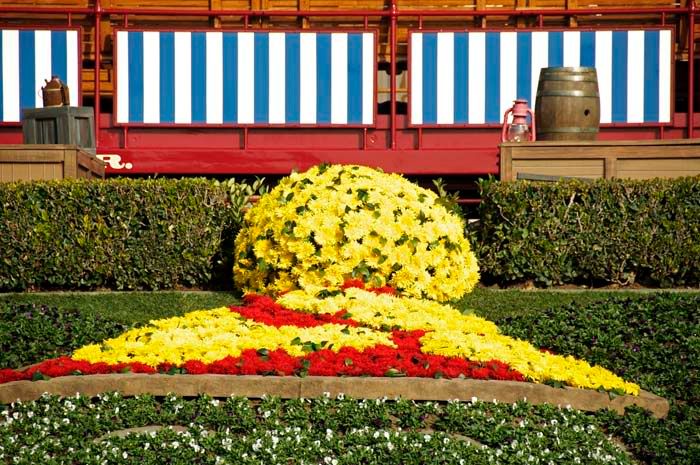 The yellow poof ball on Mickey's hat is a nice improvement over what was there yesterday afternoon...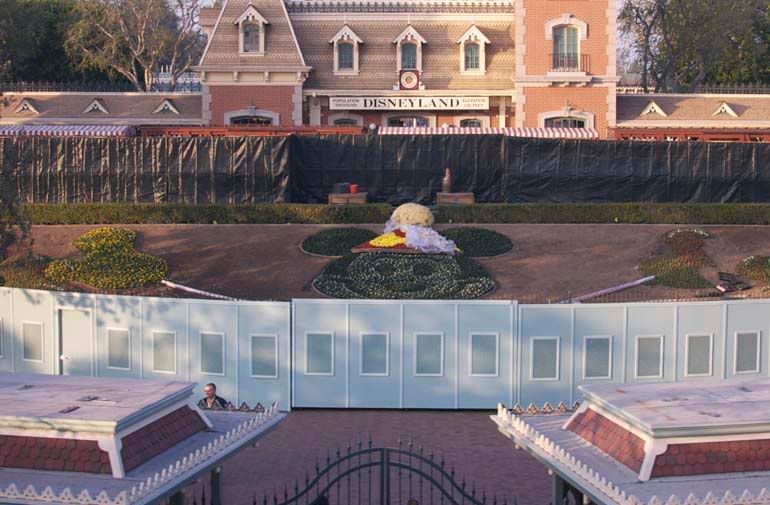 It also appears, as Dusty mentioned below, that Mickey's face has yet to bloom. It will also be violet colored...
I wasn't able to get a monorail shot as Monorail Red, for the second day in a row, died on the platform in TL. I hope this is enough to kind of get the sense of the new design. It looks like the floral is depicting Mickey holding large pieces of yarn/string tied to Mickey balloons out on the side.
(It's tough to get a good shot as all of those darn people keep standing in the way. :razz: )
One other note: I know Dmomof4 mentioned that we might get lights with this new layout, but after zooming in pretty close on some of my shots, I'm not seeing anything similar to what we had with the Tink Display. I think she mentioned that the lights would not go into effect until March...so maybe they will wait until then to install them. Either that, or I missed them...
Click here for Part II