Ken and I had many things to celebrate this past weekend so we headed to Disneyland on Friday the 23rd. We had reserved a standard view room at the Paradise Pier for Friday night. But when we got there , we got upgraded to a two bedroom suite with a theme park view without even asking. (Thank you
CM Brian
!) The room was fabulous as was the view and there was a gorgeous sunset that night.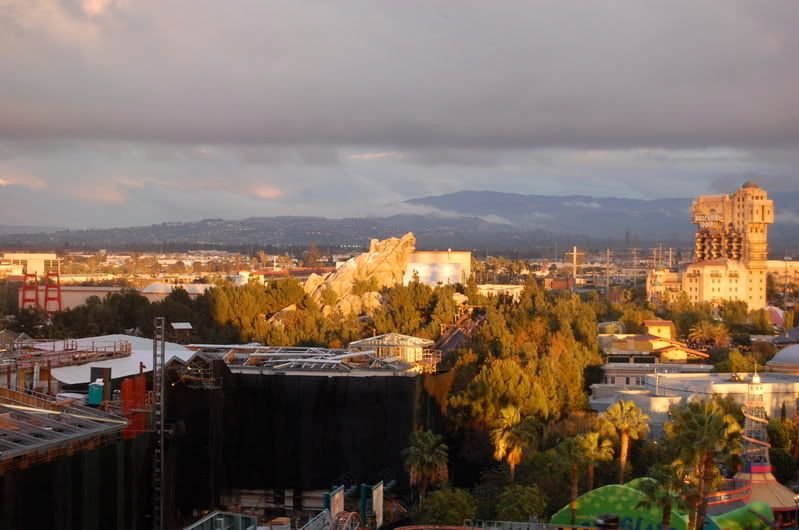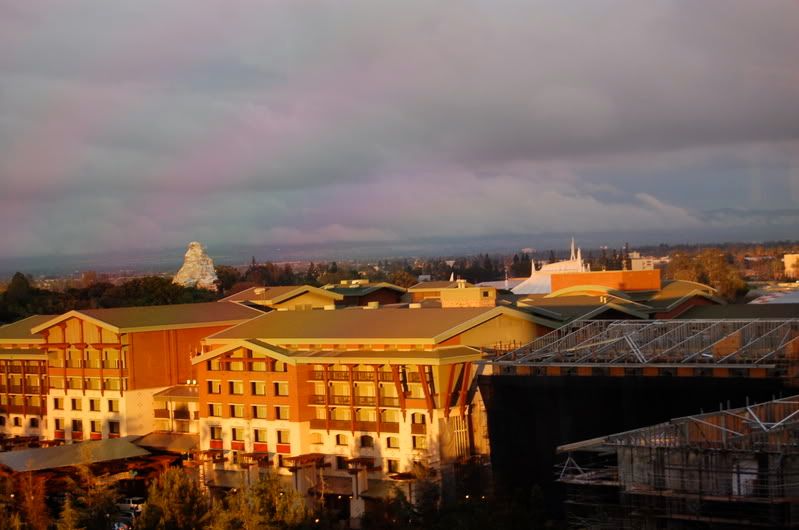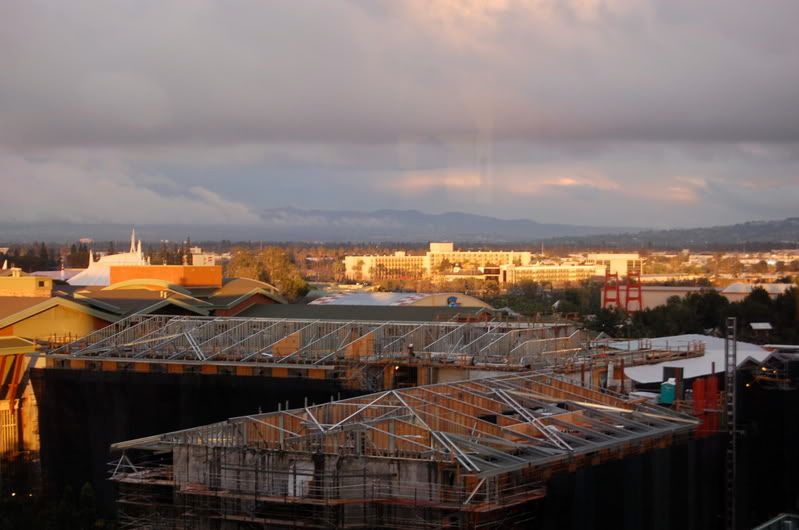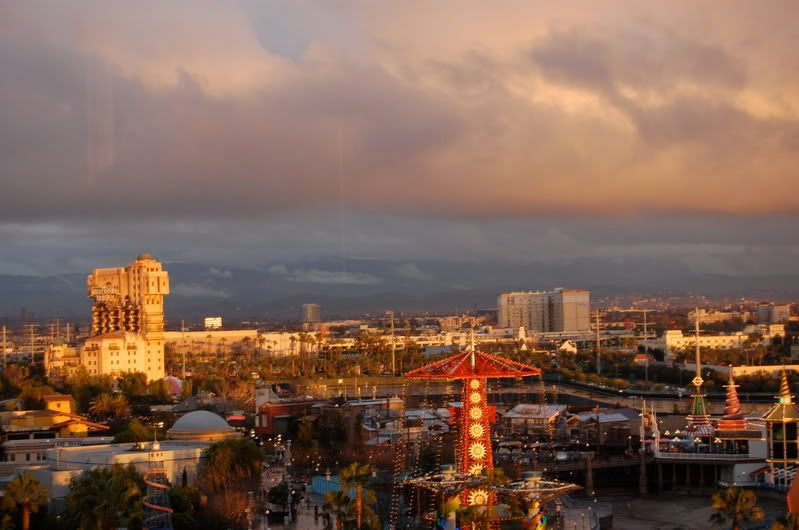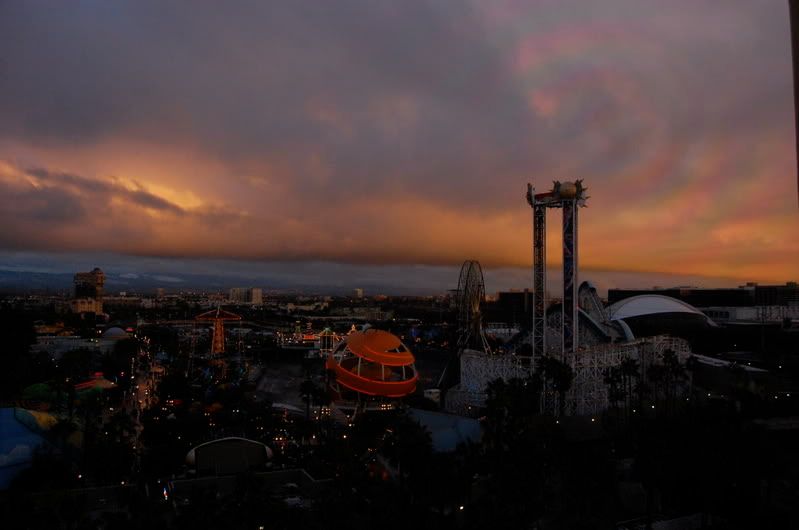 Two of our favorite Micechatters were also in town that weekend so we met up with them in the lobby and then went to dinner at Yamabuki:
Mmmm, sashimi
MMM, tempura (no, it didn' come that way, I just like to make weird food arrangements)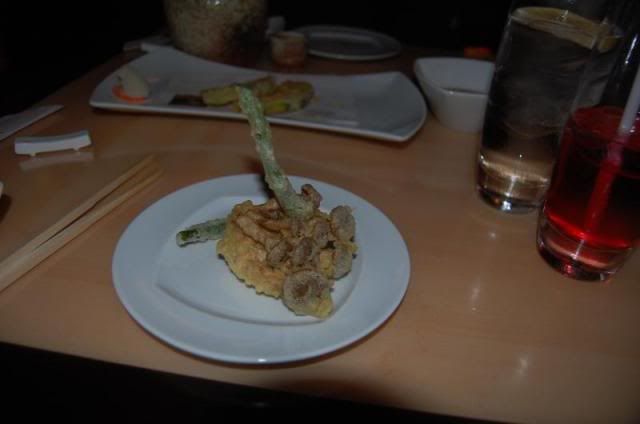 Hot sake for hottie Ken
After dinner , we walked around Downtown Disney for a while and then went back to the hotel and went to bed as we were planning to get up for early admission into the park on Saturday morning.
We got there in time for rope drop. The crowds were very light and there was no wait for any of the rides. It may be because it was raining.
Here's me and Earkid in line for Dumbo lol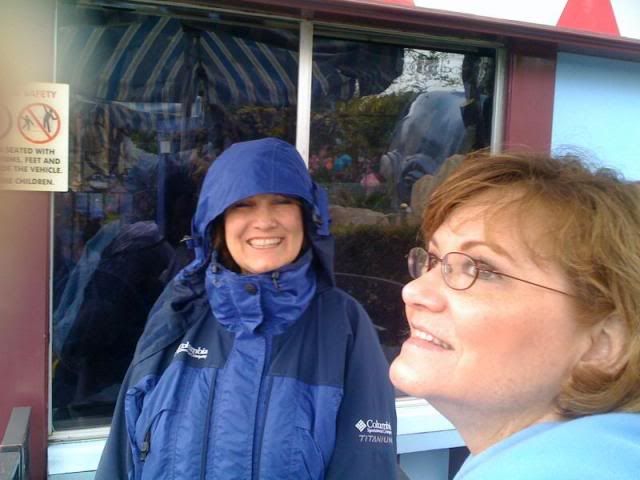 And me and Earkid on Dumbo lol
We went on about 10 rides total I think and then Ken and I headed back to the PPH to pack up , check out and go pick up our daughters at the Long Beach airport. They were flying into town to celebrate their 21st birthday.
The hotel they had chosen to spend the night at was the Grand Californian and they had balloons, birthday buttons, and autographed pictures of Mickey waiting for them.
Awww, nothing like a nice comfy bed at DL
We met back up with Goofy Golfer and Earkid to eat lunch at Whitewaters and then headed into DCA.
One of our firt stops was Soarin. No those are not moobs on Goofy Goofy Golfer! Tiffany and Goofy Golfer had not finished their large sodas yet so we had to put them somewhere. lol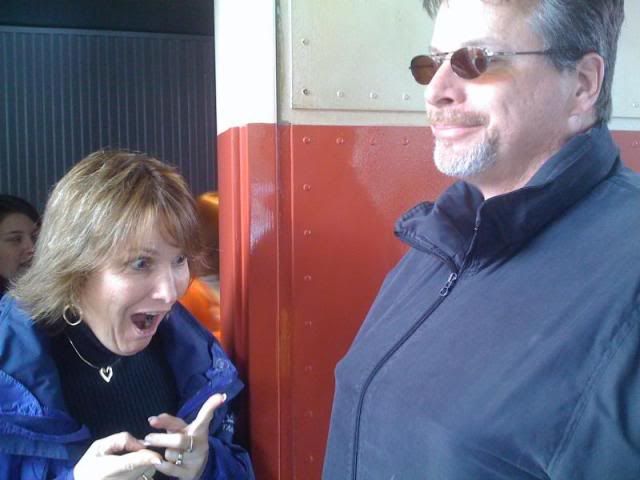 Midway Mania is one of our favorite rides, although the wait in line can drive some people a little crazy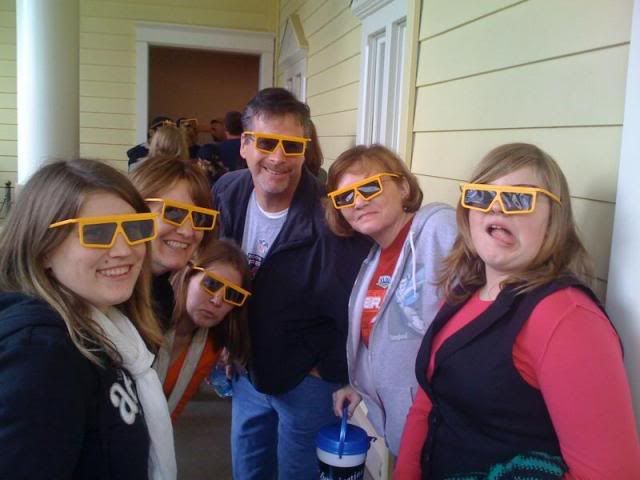 We spent a long time hanging out in the Animation Building after that as it's one of our favorite places in DCA.
We had a fun time drawing Pluto. Here's mine and Courtney's drawings:
Pluto really is in my picture. See, here's a close up: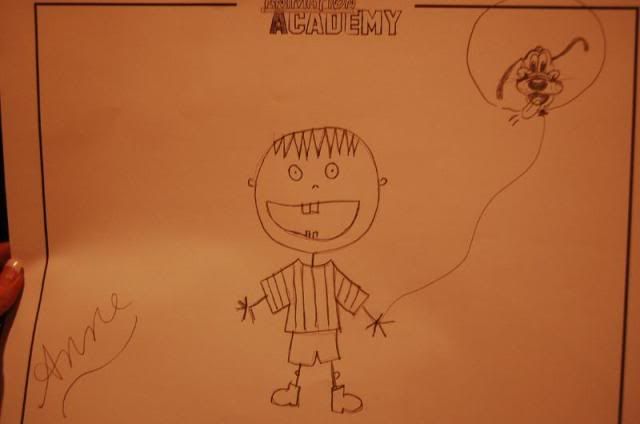 Once we were done in the Animation Building, we headed back to our hotel room to get ready for dinner.