As Master Gracey reported in the Dateline Disneyland report, the Small World Facade now has lighting on it at night which changes color as the Disneyland Railroad passes through it.
http://www.youtube.com/watch?v=http:...?v=wTXyUfu7f1c
As I was investigating the progress of the ride so close to reopening, the clock began to go off, and I realized that there is
also
a subtle light show which corresponds with the Clock going off! Enjoy!
http://www.youtube.com/watch?v=http:...?v=9KJ6wc7Lt18
Unfortunately I was never able to get better view from the front due to time, but hopefully this gives you an idea of how neat it looks!
Some of the toy soldiers from when the clock goes off are still missing... conspicuously.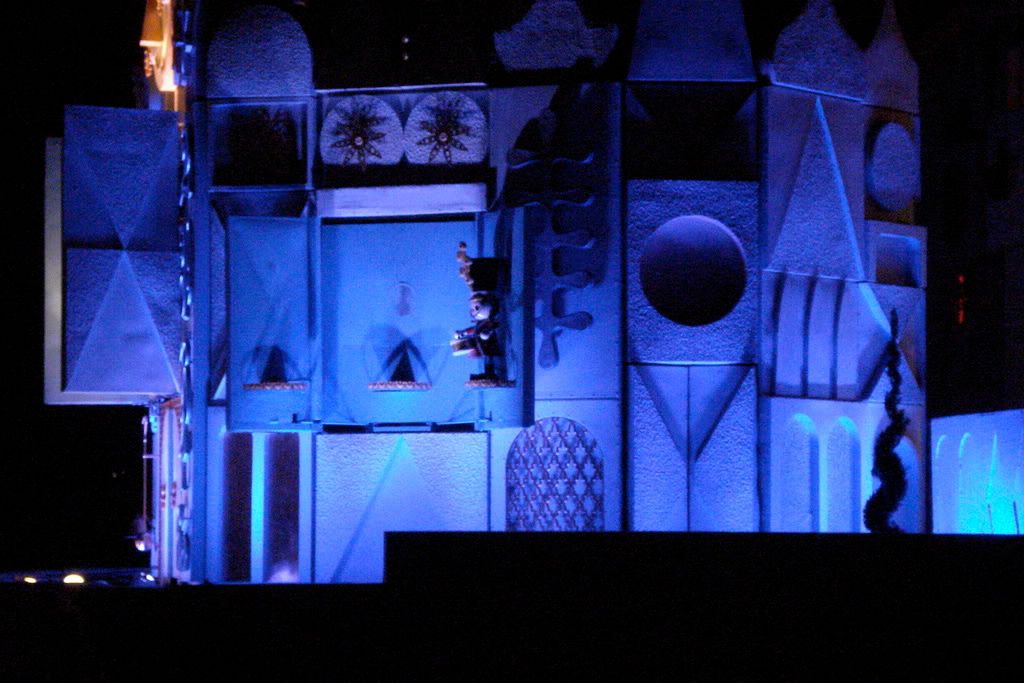 The "Hello" room is already restored to its non Holiday form.